Kristina Benson Nominated for Kamloops 2018 Visual Artist of the Year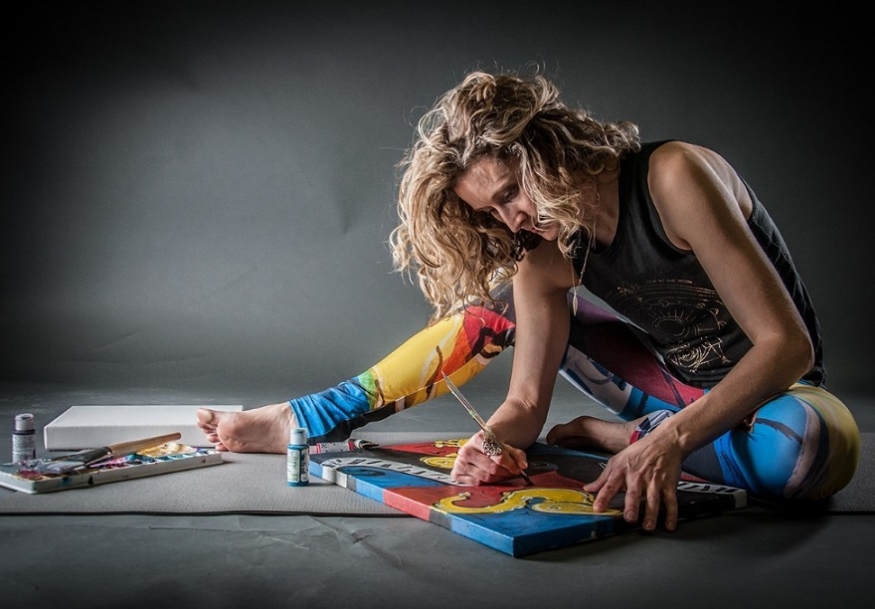 Posted on January 10, 2018 | Updated August 06, 2019, 9:06AM
Kristina creates a wide range of eco-friendly, wearable art.

Congratulations to alumna Kristina Benson (2003) on being nominated for Visual Artist of the Year at the Mayor's Gala Awards for the Arts in Kamloops! Nominations for Artist of the Year are put forth to a selected committee and then narrowed down to three artists in each category. These nominees attend the annual gala event where the winner is named. Kristina Benson is nominated alongside Donald Lawrence and David Langevin.

Kristina Benson is an award-winning graphic designer with over 10 years of owning her own design firm (Dansk Design Group) in Kamloops. Marrying her love of art and an active lifestyle, she now creates unique, wearable artwork. Benson paints on canvas, sketches illustrations, and takes photographs, then designs this artwork onto leggings, capris, scarves, and more for a striking and extraordinary wearer experience.

The Mayor's Awards for the Arts is an annual award, established in conjunction with the Mayor's Gala for the Arts to recognize the artistic and cultural achievements and contributions to the arts and culture community by artists and residents of the Thompson-Nicola Regional District (TNRD).

Congratulations, Kristina!