Lawrence Le Lam's Cypher Cleans up at the Vancouver Short Film Festival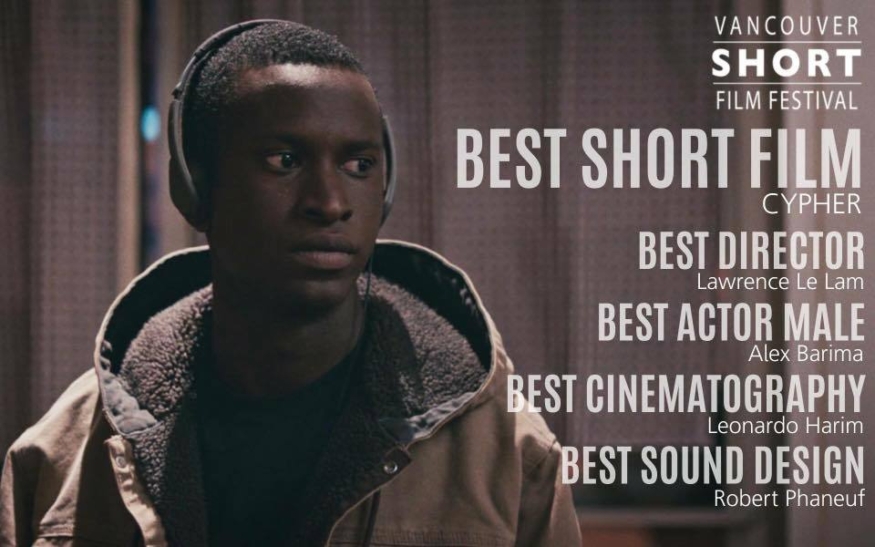 Posted on February 08, 2018 | Updated August 06, 2019, 9:06AM
The 20 minute short film is a Top 6 Winner in the Crazy 8s Film Festival and recently received honourable mention from Whistler Film Festival.

Congratulations to alumnus Lawrence Le Lam (2016) on the roaring success of his short film Cypher at the 2018 Vancouver Short Film Festival. Directed and co-written by Le Lam, Cypher took home several prizes at the Vancouver Short Film Festival, including Best Sound Design, Best Actor (Male), Best Cinematographer, Best Director for Le Lam himself, and finally, Best Short Film.

True to Le Lam's passion for fringe arts movements, Cypher tells the story of a Korean high school student's introduction to the world of underground hip hop set amidst the racial tensions of 90s Los Angeles. Cypher follows the success of Le Lam's previous award-winning short film, The Blue Jet, about a radio DJ in Taiwan playing banned rock 'n' roll on the airwaves.