Levi Nelson | 2018 IDEA Art Award Winner
Posted on April 03, 2018 | Updated August 06, 2019, 9:06AM
The third-year painting major's compelling quadriptych will be displayed in the Surgical Day Care Waiting Room in Koerner Pavilion at UBC Hospital as part of the facility's permanent collection.

Third year Visual Arts painting major Levi Nelson's quadriptych, Biology, has won the 9th annual IDEA Art Award and a $5,000 cash prize.
Established in 2009 by Dr. Ian Penn (BFA 2010) and Dr. Sandy Whitehouse, the IDEA Art Award is open to current Emily Carr students and alumni who have graduated within the last three calendar years and places the winning pieces in different areas of Vancouver General Hospital or UBC Hospital as part of that facility's permanent collection.
Nelson received an Honourable Mention in last year's IDEA Art Award competition, placing second overall. After hearing back from the jury, Nelson was determined to win the following year. And win he did.
"We are thrilled to have this work in our collection," says Jim O'Hara, IDEA Art Award Juror and Vice President of Leadership Giving at the VGH + UBC Hospital Foundation.
Hailing from the Lil'wat Nation, Nelson fuses the contemporary with traditional North West Coast art to magnificent effect. Created with oil paint, Biology is a true representation of art that keeps on giving. It is impossible not to be taken by the vibrant colours and bold movement in the piece, the playful but deliberate use of line and shape. It is an immersive experience. Nelson's work will grace the Surgical Day Care Waiting Room in the Koerner Pavilion at UBC Hospital and will infuse the space with dynamism.

"I wanted to create a painting that a person could really lose themselves in; a work of art that doesn't reveal itself completely, but at each glance offers something new to be discovered.
Levi continues, "Shape and line intersect in rich rhythmic colours, providing a space for contemplation. Biology was a title that came after—as I sat in front of this large painting dreaming up names, I couldn't help but be reminded of how our cells look under a microscope. I once heard an elder say "My DNA is in the land," acknowledging without scientific knowledge that every living thing is connected. Science and spirituality vibrate almost interchangeably here. The say our bodies are made up of stardust, and the energy that radiates inside of me, is the same energy that exists inside of you—it is after all, biology."
This year the judges selected two Honourable Mentions from the shortlist: Adan Lemus, whose acrylic painting There's No I in Team charmed the jury, and Robin Gleason, who awed them with her intricate hand cut and paper lithography piece, Tofino Tidepool.
Congratulations to Levi Nelson for this fantastic achievement. Biology is sure to lift the spirits and captivate the imaginations of patients for years to come.
Honourable Mentions: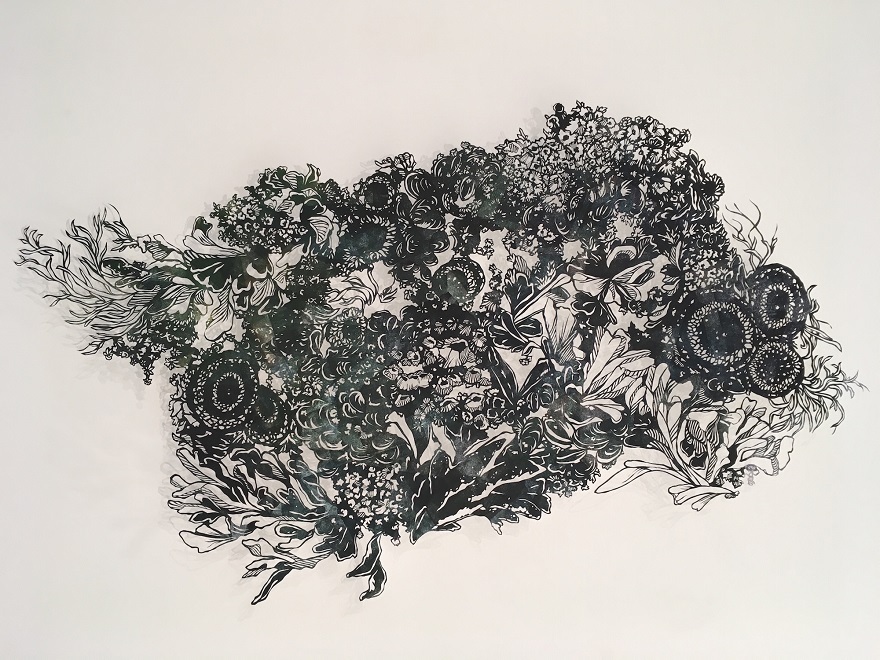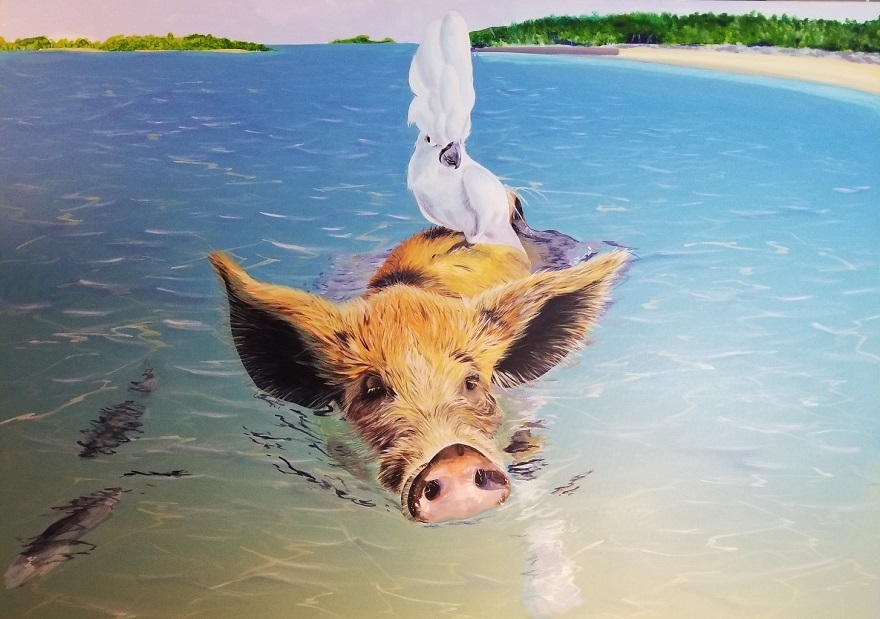 About the IDEA Art Award: