Summer Mural Class Brings New Public Art to East Vancouver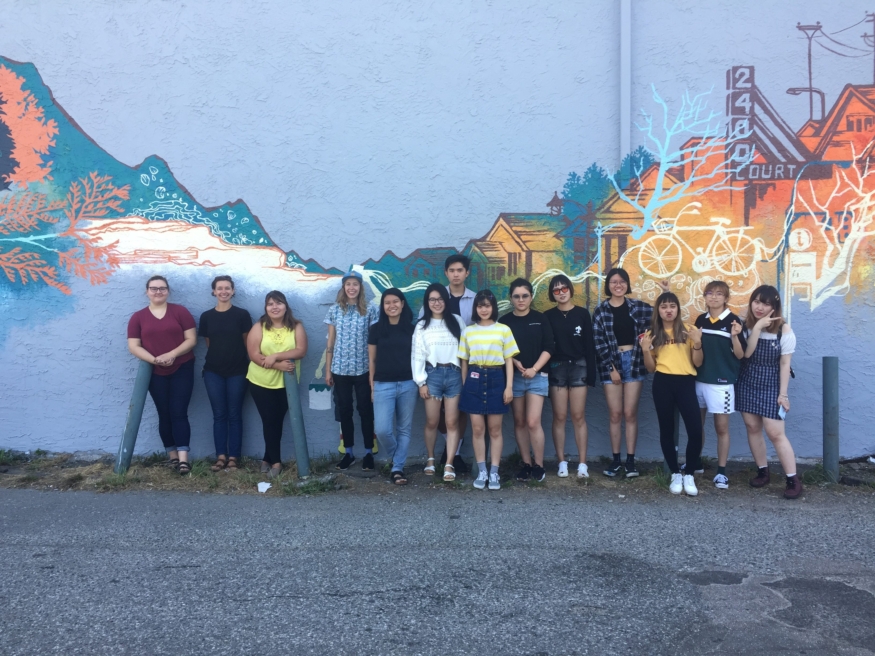 Posted on August 24, 2018 | Updated August 06, 2019, 9:07AM
Students planned and produced a site-specific mural for East Vancouver's Famous Foods.
A Community + Culture Interdisciplinary class (CCID 202+203) spent their summer creating a site-specific mural for Famous Foods. This is the third offering of the mural class, which produces public art through a partnership between a private business and the City of Vancouver's Mural Program. It was taught by ECU alum and sessional faculty member Jaymie Johnson.

Students spent the first half of the course developing their mural concepts, which were required to consider the context of the building, the size of the wall, and the surface that they would be painting. The course included presentations from City of Vancouver staff who work in the graffiti management and mural programs.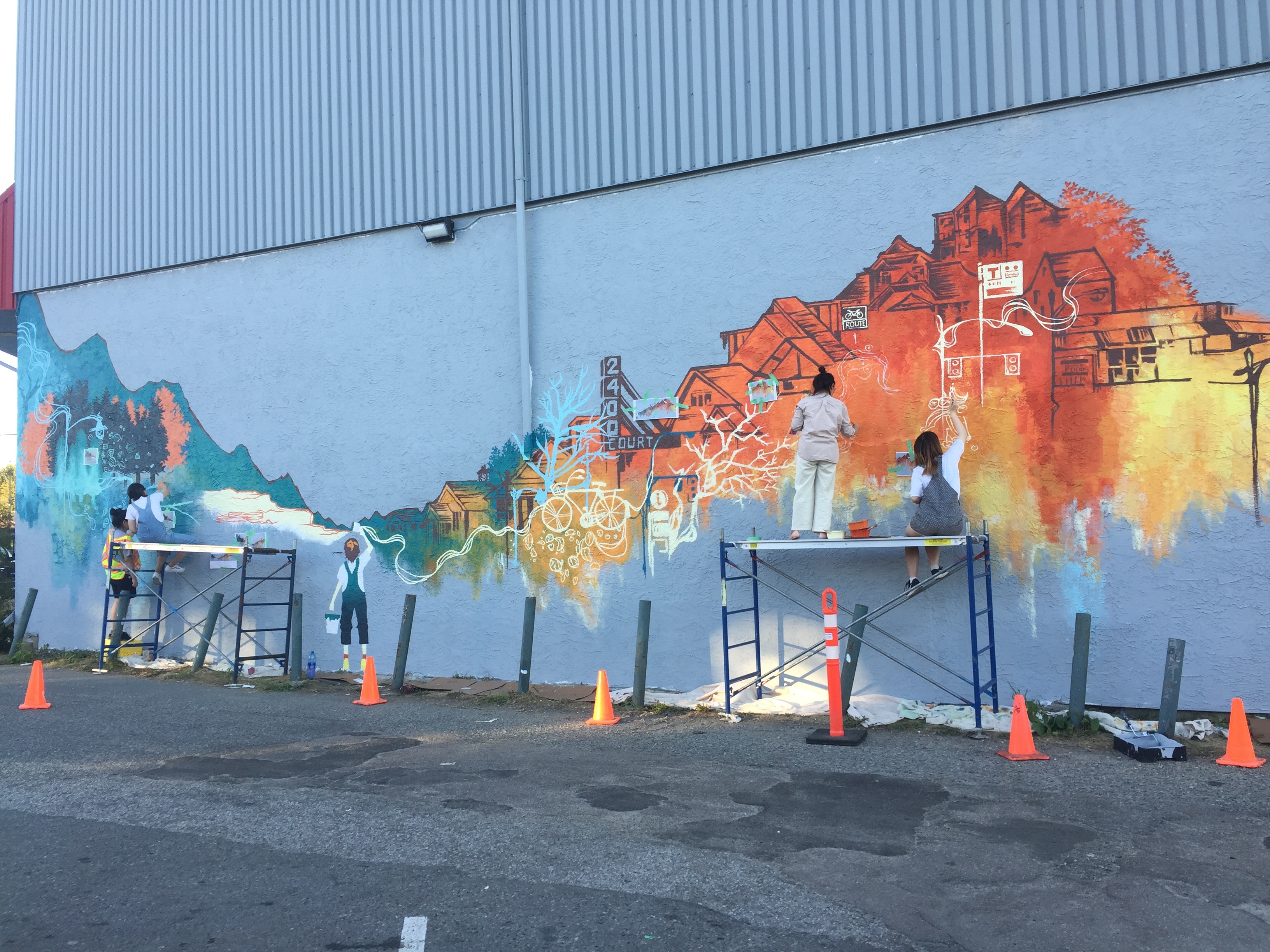 Students presented their concepts to a jury including Famous Foods owner Cam Bruce, City of Vancouver staff, and students from the previous mural class, who selected the winning design. The second half of the class involved planning, preparation and painting of the mural, as well as a closing celebration.
The theme of the winning design by students Maggie Liu and Rain Liu was connection. In their words, the mural design was created to "[connect] the residents with each other and nature, past and present, to the history of Vancouver. In doing this mural, we hope that the neighbourhood will be able to identify with one if not many aspects of this mural and feel a sense of community."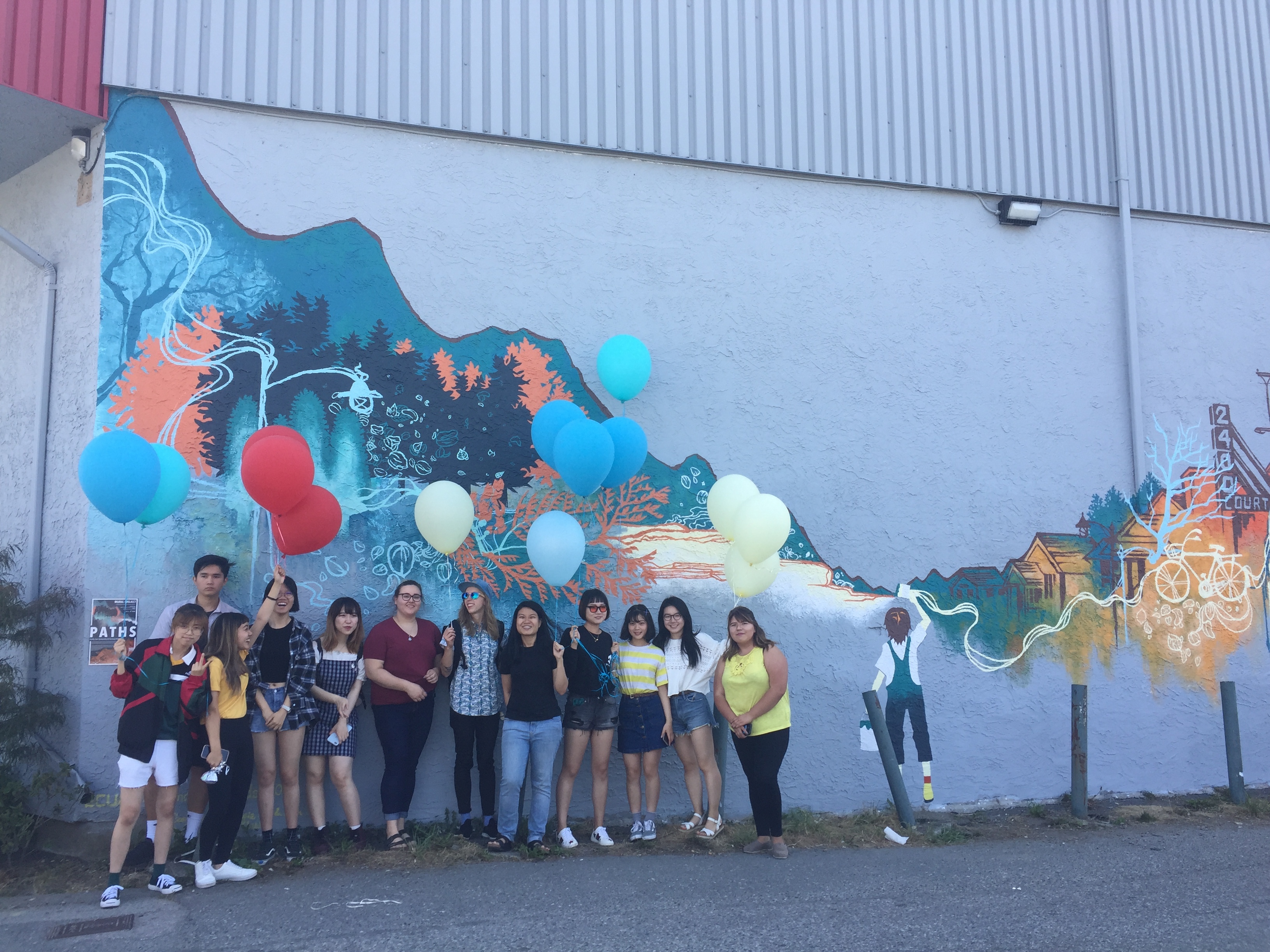 Their design references many elements of the site and history of Famous Foods, including the local ecology and notable landmarks like 2400 Court. The mural also incorporates Little Saigon neighbourhood street signs and transportation imagery. Students celebrated the completion of the mural with a party on August 16. See their work now on the side of Famous Foods at 1595 Kingsway.