Alum Naitik Mehta Is Creating Equal Access to Opportunities in Tech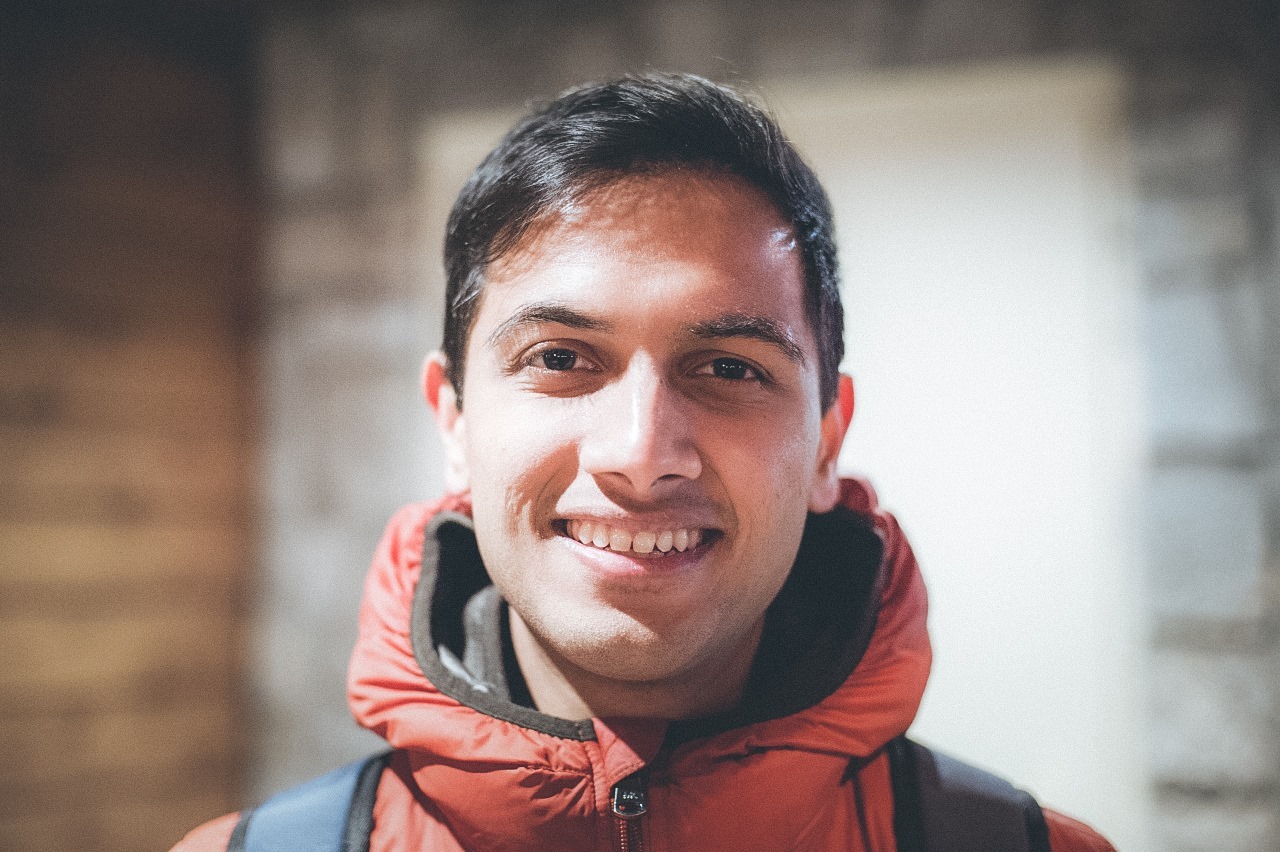 Posted on April 03, 2019 | Updated August 06, 2019, 9:07am
His start-up, NextBillion, combats barriers to employment faced by individuals with disabilities.
This week, BC Business released their 2019 30 Under 30 list, an annual celebration of young talent in the business community. In 2018, we were thrilled to see that alum Naitik Mehta was included on that list for his pioneering start-up, NextBillion.
Naitik started NextBillion in his second year of Interaction Design studies at Emily Carr. He was inspired by his friend Kartik Sawhney. "I met him at Microsoft when we were doing an internship together [in 2015]. Kartik was born blind, and he was denied entrance to a top tech university in India because of his disability. But he found a mentor, applied to Stanford and received a full scholarship. Now he's a software engineer with Microsoft."
"His story isn't unique," said Naitik. "Many people with disabilities face these challenges and barriers. So we decided to do something about it."
NextBillion's mission is to provide equal access to opportunities in tech for all people. "It's a mentorship community for people with disabilities who want to work in the tech industry," said Naitik, "Whether that's as engineers, project managers, data scientists, designers— in any kind of technical role.
"We provide every single member in the community with access to industry mentors, resources to prepare for job and internship opportunities, and connections with the employers."
They have broadly inclusive criteria for members. "NextBillion follows the [Americans with Disabilities Act] definition of what includes a disability," said Naitik, which includes "any kind of physical, mental health, chronic, neurological or learning disability."
Naitik graduated with his BDes in May 2018, took some time off, and began working on NextBillion full time about six months ago. In addition to Naitik's role as CEO, NextBillion has two staff and five advisors. There are over 150 mentors in their network, who support more than 300 people with disabilities. Membership in NextBillion is free, to minimize barriers for individuals with disabilities who are seeking employment.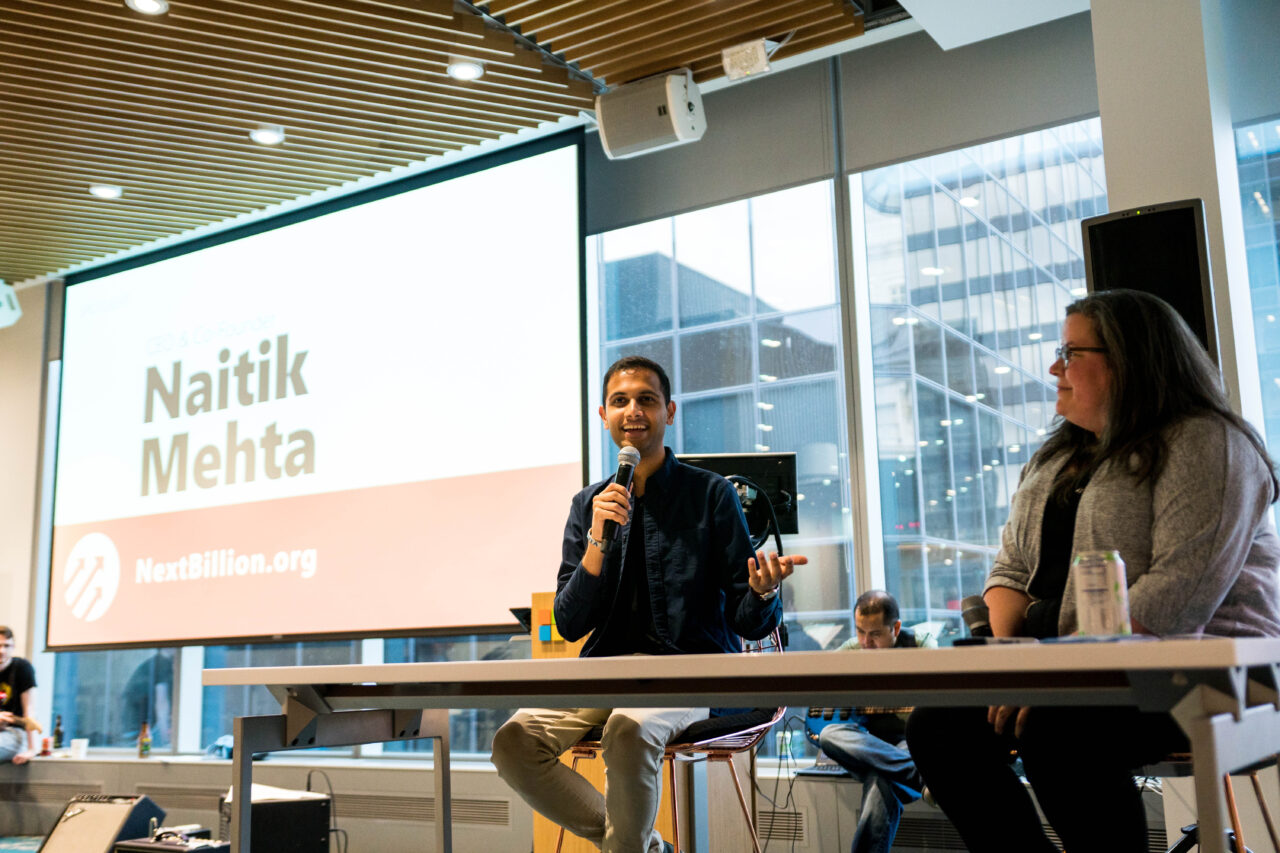 The company also has four official employer partners: Microsoft, Hootsuite, Thumbtack and Article. But members of the NextBillion community have received job offers from many other prominent tech companies, including Apple, Spotify, Google and AirBNB.
NextBillion takes pride in the skills of their community members, pointing out that their role is referring top talent that may be overlooked by traditional hiring processes. Their website points out that people with disabilities are as productive as their non-disabled peers, with higher retention rates.
For Naitik, his career path was always going to focus on Interaction Design, which drew him to Emily Carr University from Pune, India. "I learned how to design when I was in Grade 6, and since then it's always been computers and design. By the time I'd finished high school, I'd run a design business and I knew that was the thing I loved doing."
"The best part about Emily Carr and studying IxD was the people. Everyone is from such a diverse set of backgrounds and experiences, and you're surrounded by all kinds of artists. That influenced the kind of projects and work I was doing at school. And there are literally unlimited numbers of tools and technologies and things to build with."
For Emily Carr students looking to launch their own businesses, Naitik advises that there's no substitute for real-world experience. "I think the biggest thing is to take projects that you do in university out into the real world," he says. "A lot of times the projects that we see in school are super strong as a concept, but then they're never taken out beyond the classroom.
"The biggest thing is just follow through on projects. NextBillion was started as a project outside of university, but eventually I presented it in school. And just being able to stick with it was really helpful."