Anna Anaka Winning Festival Praise for 'Believe'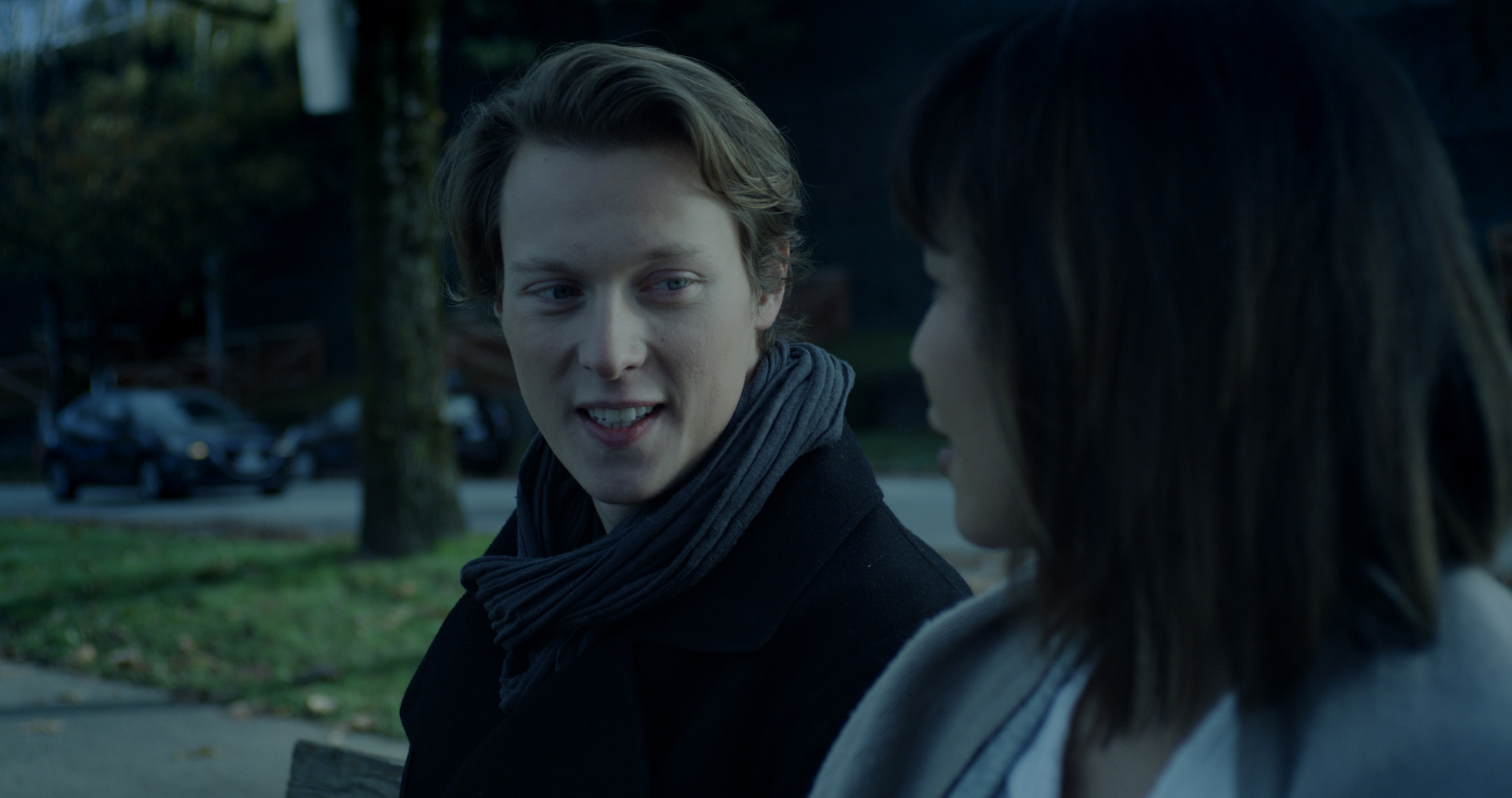 Posted on December 13, 2019 | Updated December 18, 2019, 12:58pm
The fourth-year student filmmaker is already making waves South of the border — and she's only just getting started.
Fourth-year Film, Media and Screen Arts student Anna Anaka never intended to become a filmmaker.
Before coming to study photography at Emily Carr University of Art + Design, she'd been working a "great job with great people" in the corporate world and could have comfortably spent her life pursuing advancement in that community.
"But it was just not me," she says.
Although her path forward has never been crystal clear, a recent string of film festival awards for her third-year student short film Believe comes pretty close to objective proof that making the switch to filmmaking was the right choice.
In July, Believe garnered Anna a pair of Bronze awards at the Independent Shorts Awards in Los Angeles, CA: one for Best Student Director (Female) and one for Best First Time Director (Female). Then recently, Believe was chosen as an Official Selection at the Canada Shorts Film Festival, and received an Award of Excellence.
Anna notes her friends, family and professors have been central to keeping her on track during moments of doubt — moments that included seriously considering dropping out of her program after the second year. But receiving a vote of confidence from festival communities in places as far off as L.A. or New Brunswick has helped her feel like she is on the right path.
"To have independent people who have nothing to do with me see my work and see some value in it is really rewarding," she says.
"I think a lot of us in the world are trying to hide. Being a filmmaker, we don't have the luxury to do that."
Believe centres on a female protagonist who's lost her memory. Into her unmoored life walks a man who promises to help her remember who she is. Through a series of events, the woman begins to distrust the man. But in doing so, she's faced with a choice: rely on a person she doesn't trust, or risk never knowing who she is.
Anna says the idea grew out of a discussion her media history class was having about the influence of colonialism on the narrative of history.
"I started thinking about how that applies in a personal way," she says.
"History can be remembered one way — for instance, in the way that people who came and colonized a country would want it remembered — but the group of people who were there originally will never forget who they are. In my script, the man is trying rewrite a woman's past he doesn't approve of. He's imposing his views of what is best for her, even if, in his mind, it is well-intentioned."
Memory, identity and morality are all themes which inspirit Believe, and are present throughout Anna's filmography, she says. And according to Anna, some of these preoccupations may be rooted in her experience of growing up in Saskatchewan as a person of Filipino and Spanish descent.


"Because my parents had a really hard time as immigrants, they only taught us English so we wouldn't have accents," she says.

"So, I grew up in a Filipino household, in terms of the food we ate and our cultural practices, but I never felt totally Filipino. And then I grew up in Saskatchewan, where I am proud to be from, but there was always a part of me that never felt like I totally fit into that culture either. I think those experiences inform a lot of my practice."
Prior to attending Emily Carr, Anna also earned a degree in Family Science from UBC, which focused on the study of families and close interpersonal relationships. She likewise views this as influencing her fascination with "ideas around memory and how we perceive ourselves and the world."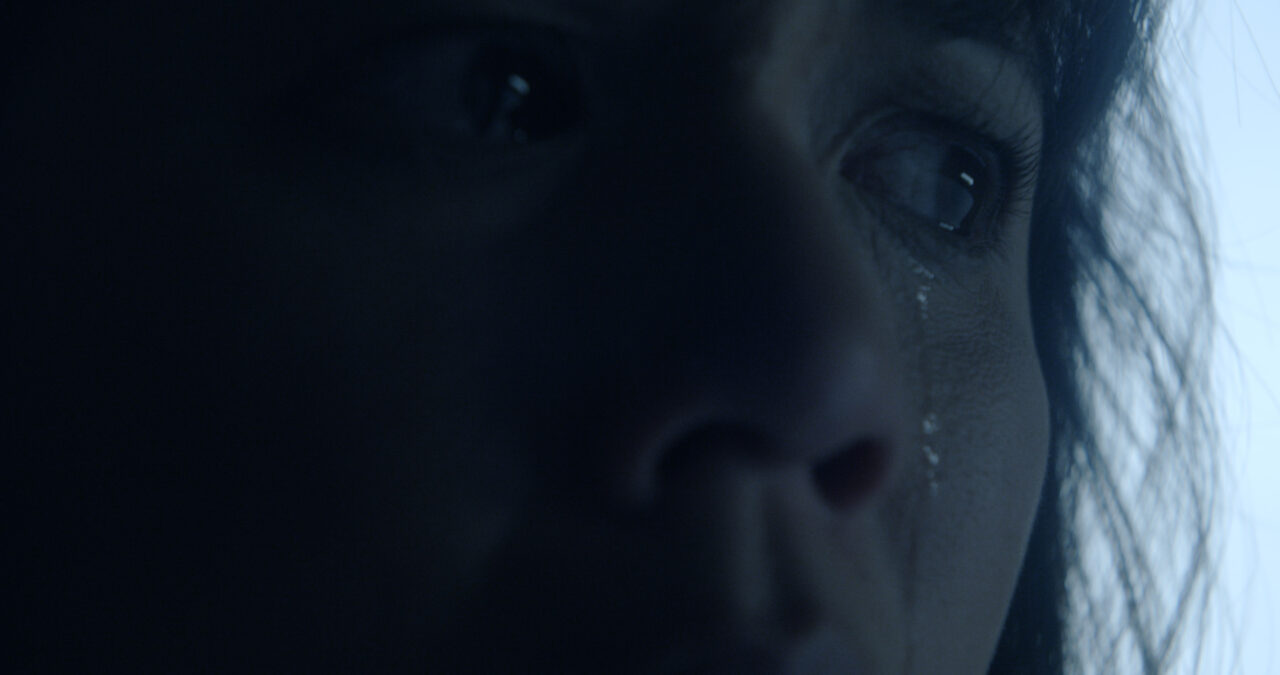 Anna's next film, Looking Back — her grad project and her sixth at Emily Carr— will be a dramatic musical, drawing unlikely inspiration from Kathleen Hepburn's award-winning 2017 film Never Steady Never Still. The film is about a complicated mother/daughter relationship and their individual regrets, and is themed around family relationships and mental health.
Looking Back, she says, is both a "tribute and an apology" to her late mother. Anna wrote the song lyrics and script, while the music was composed by a friend, Shane Raman. Principal photography on the project wrapped in mid-November.
Asked whether she had any advice for novice filmmakers, she says a key to any artistic practice is establishing a solid support network and finding an artistic community to encourage you and give you honest feedback on your work.
"I think a lot of us in the world are trying to hide," she says. "Being a filmmaker, we don't have the luxury to do that - our process is very public. But it's important for people to put themselves out there, even if they're still trying things. You know, I'm no Christopher Nolan, but I don't have to be. I'm out there forging my own path. And I always try remember he started somewhere too. So, it's important to just go for it and see where things go."