Cheyenne Rain LeGrande Wins BC Prize in the BMO 1st Art! Competition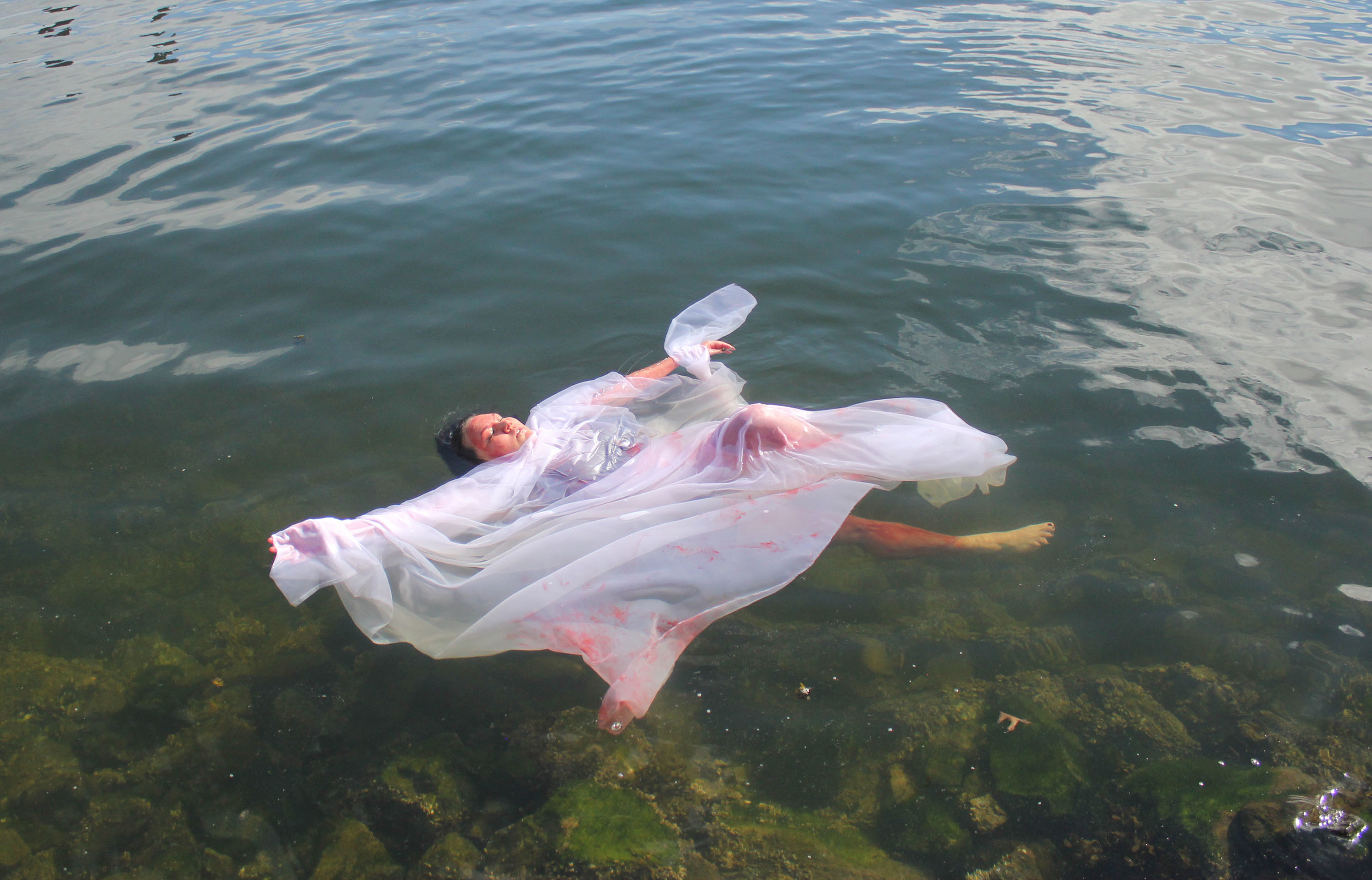 Posted on August 27, 2019 | Updated September 06, 2019, 7:51am
The Emily Carr University Graduate from Bigstone Cree Nation took home the regional award for her video work Nehiyaw Isko ᑭᒥᐊᐧᐣ.
Interdisciplinary Nehiyaw Isko artist Cheyenne Rain LeGrande (BFA, 19) was in her Vancouver apartment when she received the news that she had won the BMO 1st Art! award for BC.
"I was so excited. I was literally jumping," she shares. "To get this type of recognition was an honour and I was and am thankful. Kinanâskomitin."
The 17th annual competition for emerging artists celebrates visual arts excellence among undergraduate art students across Canada. Deans and instructors of undergraduate student art programs from coast to coast are invited to nominate graduating students from their studio specialities to submit a recent work. A cash prize of $15,000 is awarded to one national winner and $7,500 to 12 regional winners from each province and territory.
After receiving over 200 submissions, 13 winners were chosen by an esteemed panel of Canadian artists, curators and educators. This year, the selection jury included Marie-Eve Beaupreé, Curator at Museé d'art contemporain de Montréal; cheyanne turions, Curator at SFU Galleries; Sarah Robayo Sheridan, Curator at Art Museum at the University of Toronto; and artist and Associate Professor at Mount Allison University, Adriana Kuiper.
Cheyenne's winning piece, Nehiyaw Isko ᑭᒥᐊᐧᐣ, is a video installation documenting four performances created in the environments of an institution, snow, fire, and water. Moving to the sound of her mother Cikwes (Connie LeGrande) singing, Cheyenne applies red paint to her body.
"I have always used Nikawiy beautiful songs in my video work, so it came naturally to want to work with her in my performance work," Cheyenne explains of her collaboration with Cikwes.
"I am so thankful for the opportunity to get to work with my mother. This work is very special to me for that specific reason."
Cheyenne's installation debuted at The Show at Emily Carr University earlier this year and has since been exhibited at Centre A in Vancouver.
"Nehiyaw Isko ᑭᒥᐊᐧᐣ started from being aware of my body in an institution space and was a way to literally push up against the institution," Cheyenne shares.
"I think some of the topics I address through Nehiyaw Isko ᑭᒥᐊᐧᐣ can be difficult to express and also for an audience to receive but I think the meanings the work holds are very important to express and I am so thankful to those who have received it."
In previous iterations of the BMO 1st Art! competition, submissions were limited to works in the mediums of drawing, printmaking, photography, painting, sculpture, glass, ceramics, textiles, mixed-media and installation. This was the first year in the competition's history that time-based works were accepted.
While Cheyenne majored in visual art, her practice became heavily involved with media art towards the end of her degree.
"I have always worked in sound, and video, sculpture," Cheyenne notes. "Performance came organically from those two practices."
Cheyenne shares that being able to build relationships with Indigenous instructors at Emily Carr greatly shaped her practice. During the final year of her degree, Cheyenne had the opportunity to be mentored by Rebecca Belmore, an artist who Cheyenne considers a "huge inspiration."
As for her next steps, Cheyenne is looking forward to continuing her exploration into the intersection of media and performance. In addition to supporting her own practice, she hopes to use the cash prize to support others within the community.
"I would love to do a workshop with youth to share what I have learned," Cheyenne notes. "Passing on knowledge is really important to me."
See Nehiyaw Isko ᑭᒥᐊᐧᐣ showcased in a group exhibition featuring all winning works from the 17th annual BMO 1st Art! Competition at the Museum of Contemporary Art in Toronto from November 21 to December 16.