COMD Researchers Bring a Graphic Lab for Teens to the Sunshine Coast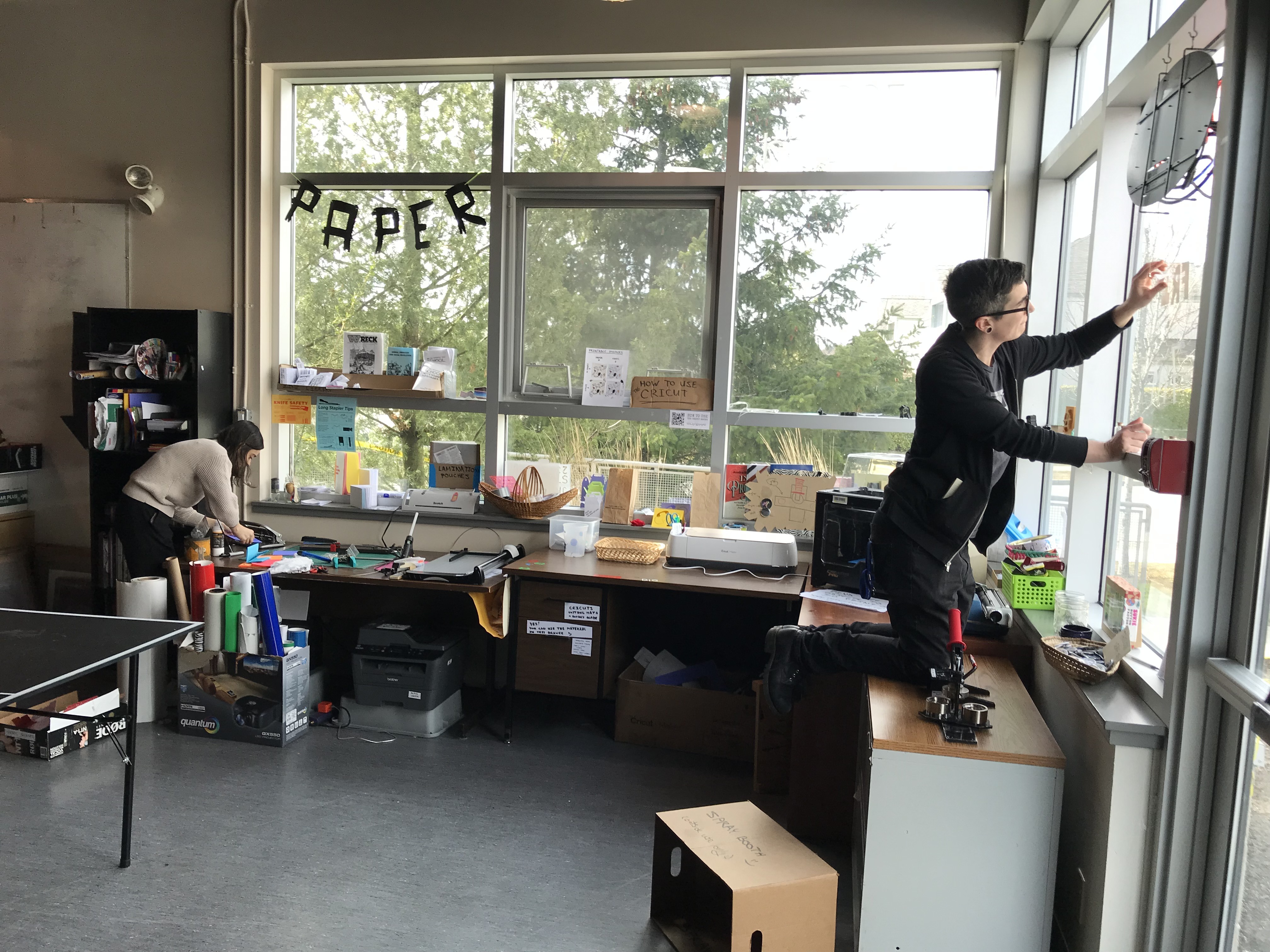 Posted on March 27, 2019 | Updated August 06, 2019, 9:07am
A new resource in Gibsons seeks to empower youth with design resources.
Sam Talbot, a third year Communication Design (COMD) student, is bringing graphic design resources for the Sunshine Coast through her work with the Graphic Research Unit, the practice-based research project Graphic Lab for Teens.
In addition to her studies, Sam is the coordinator of the Gibsons YMCA Centre. She was interested in developing a creative place for youth on the Sunshine Coast that took an anti-oppression approach. Rather than a traditional youth centre, she hoped to transform the Gibsons YMCA into more of a resource centre.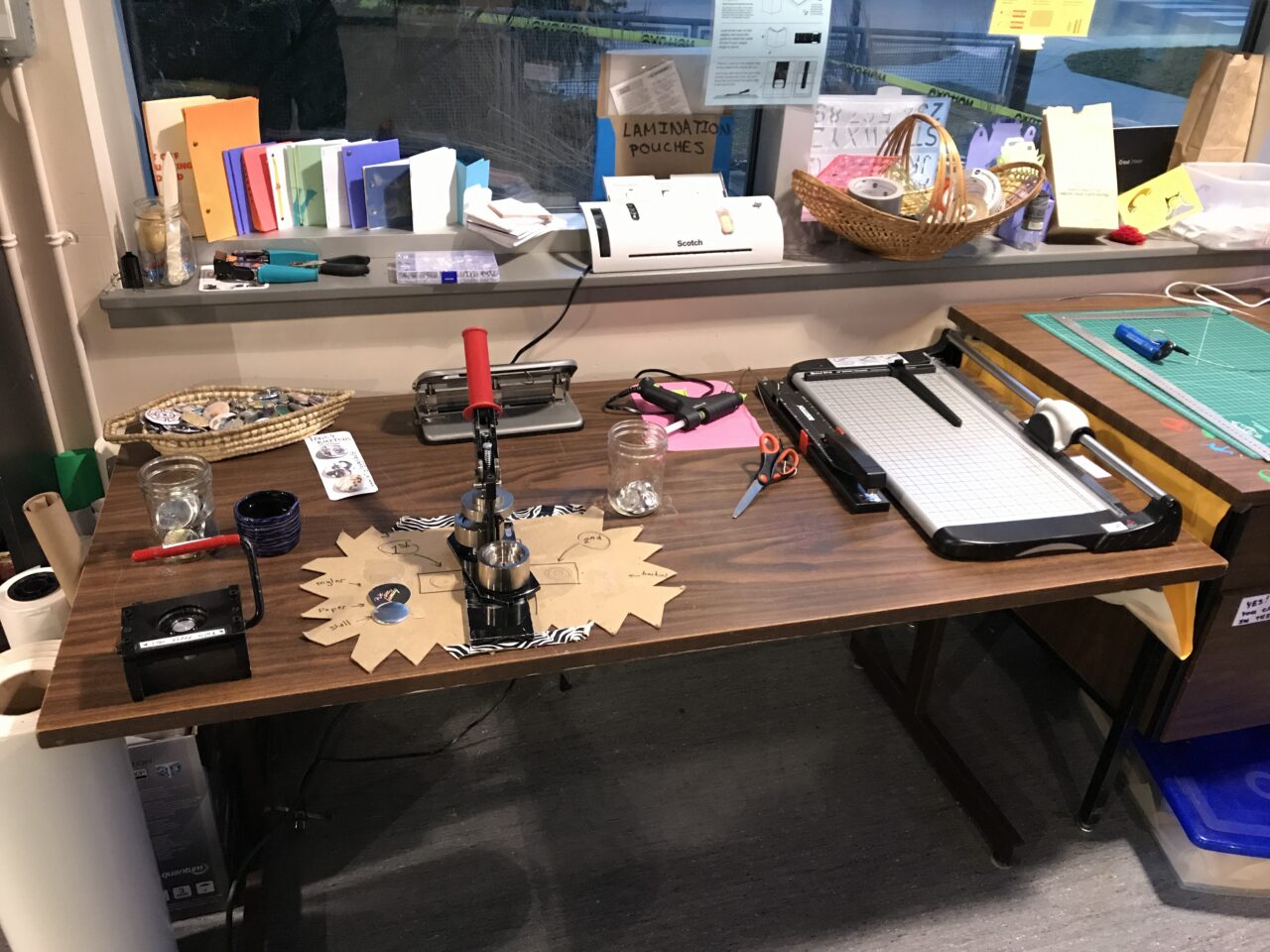 Supported by COMD faculty member Katherine Gillieson and the Graphic Research Unit, she is working to develop an open access graphic design workspace for youth at the YMCA. Other graphic labs, including the Emily Carr COMD Lab and the Independent Publishing Research Centre (IPRC) in Portland served as inspirations for the Graphic Lab for Teens.

The Graphic Lab for Teens aims to address challenges that teenagers face when looking for publication and design resources, like ageism and financial barriers, and empower them with tools and resources of communication design.
"Graphic design is a tool for conveying ideas and affecting change," explains Sam. "The Graphic Lab investigates how facilitating access to the tools and methods of graphic design can support a traditionally underserved group: teenagers."
In early March, the Graphic Research Unit at Emily Carr supported a "soft launch" of the Graphic Lab, setting up workstations and equipment in the space. The Lab includes a 3D printer that can be used to make stamps, and a button-maker. Sticker-making is also a popular activity.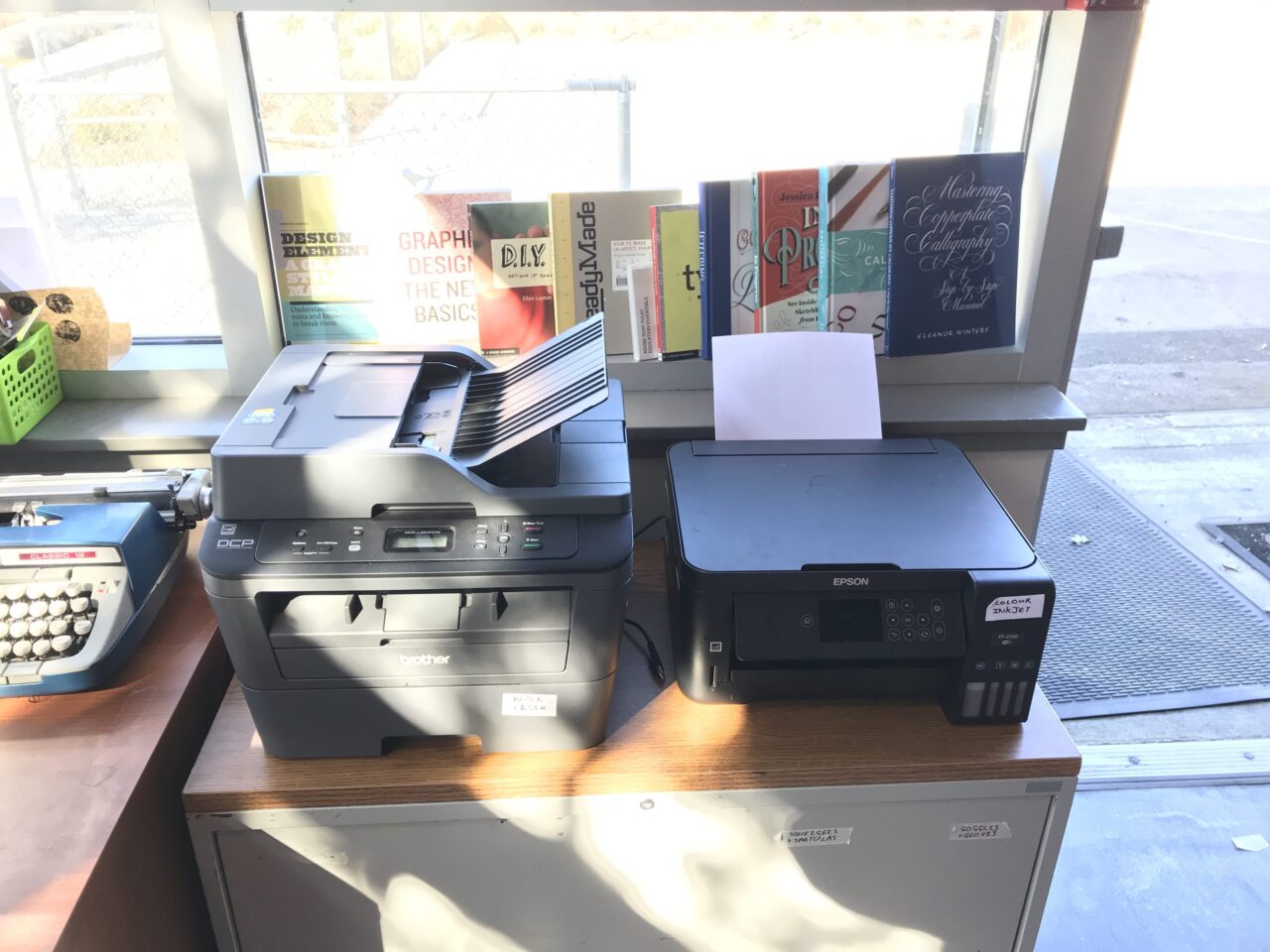 Sam hopes to see youth using the Lab for self-directed projects. "I want to see them start small businesses, like Etsy shops, and use our resources for fundraising projects, like by making cool bake sale packaging. I want their projects to be useful to the community, and not just for practice."

On March 16, Sam was invited to present at the Multidisciplinary Undergraduate Research Conference (MURC) at UBC. In her conference proposal, Sam explained, "Developing a Graphic Lab tailored to the needs of teens will allow us to learn how access to these tools can be made easier for all people. This project therefore also allows us to gain insight on how to best implement the open access Graphic Lab in other settings, whether it is with teens or other demographic groups."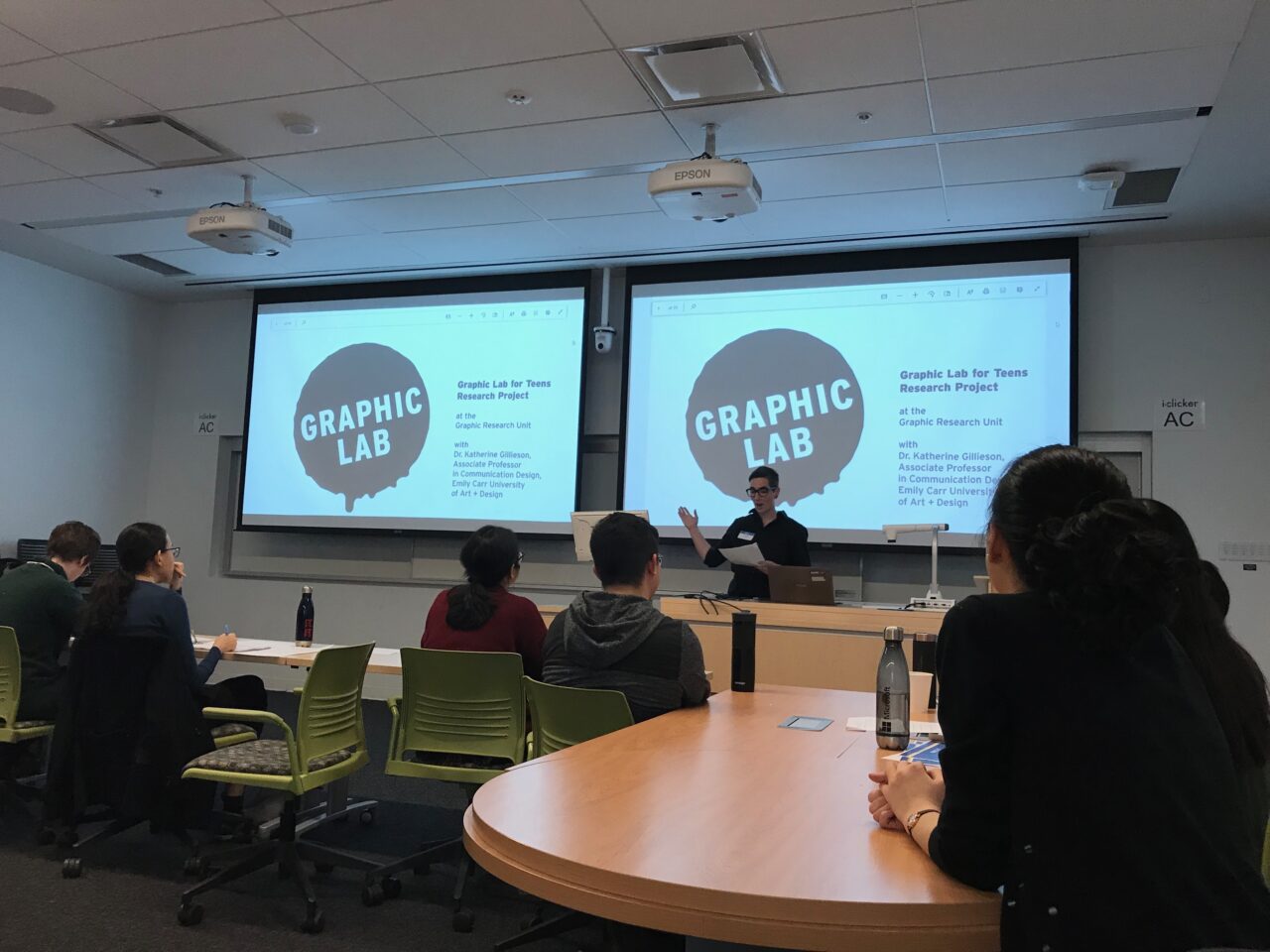 The Graphic Lab is open Monday to Friday, from 3pm to 7pm. It's a free, drop-in space that typically attracts about 12 teens each evening. Sam's research assistantship with the Graphic Research Unit is supported by a President's Research Grant.

Follow the Graphic Lab for Teens on Instagram to see how the project develops.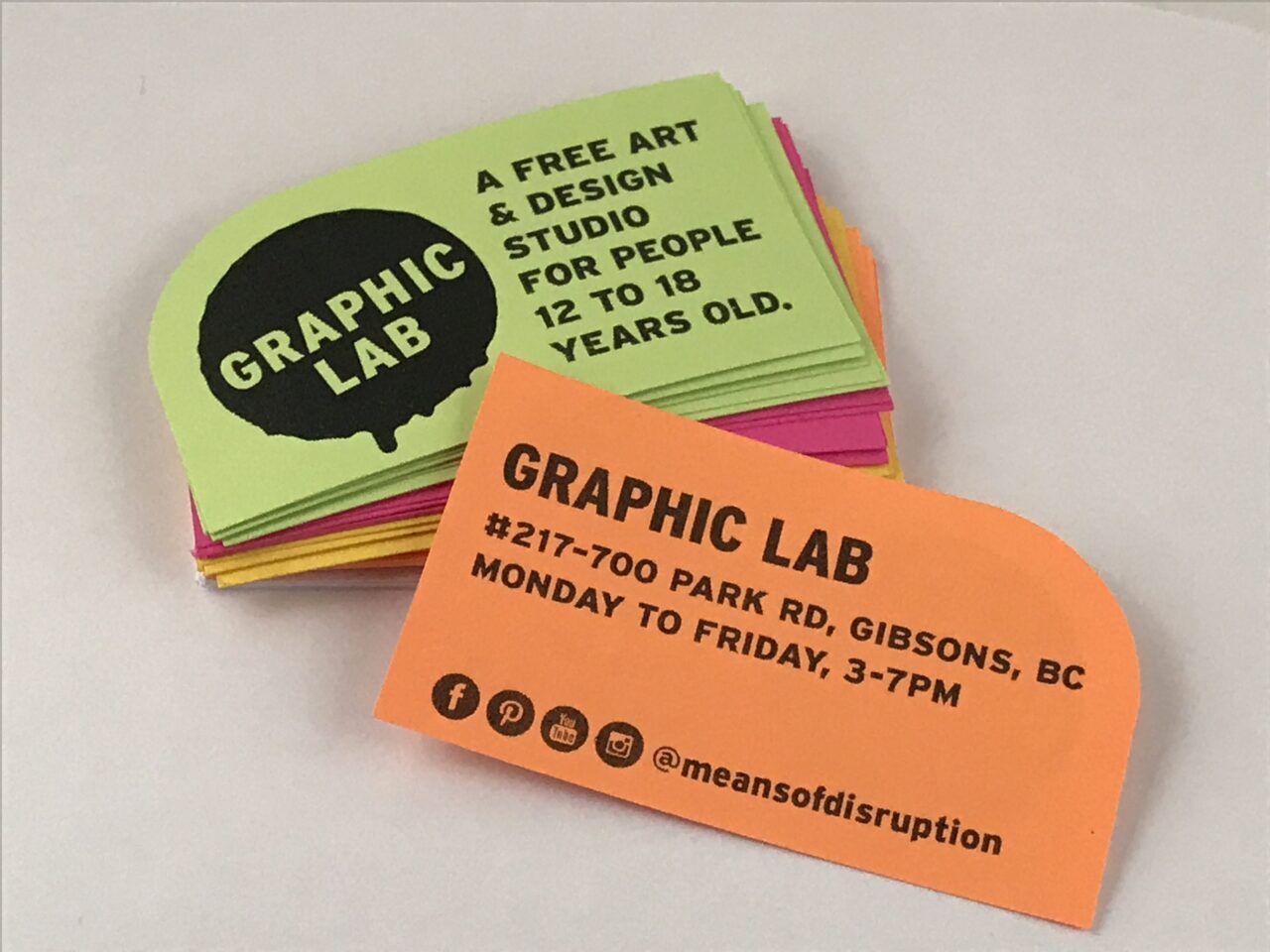 About the Graphic Research Unit