First-ever Multilingual Week Comes to Emily Carr!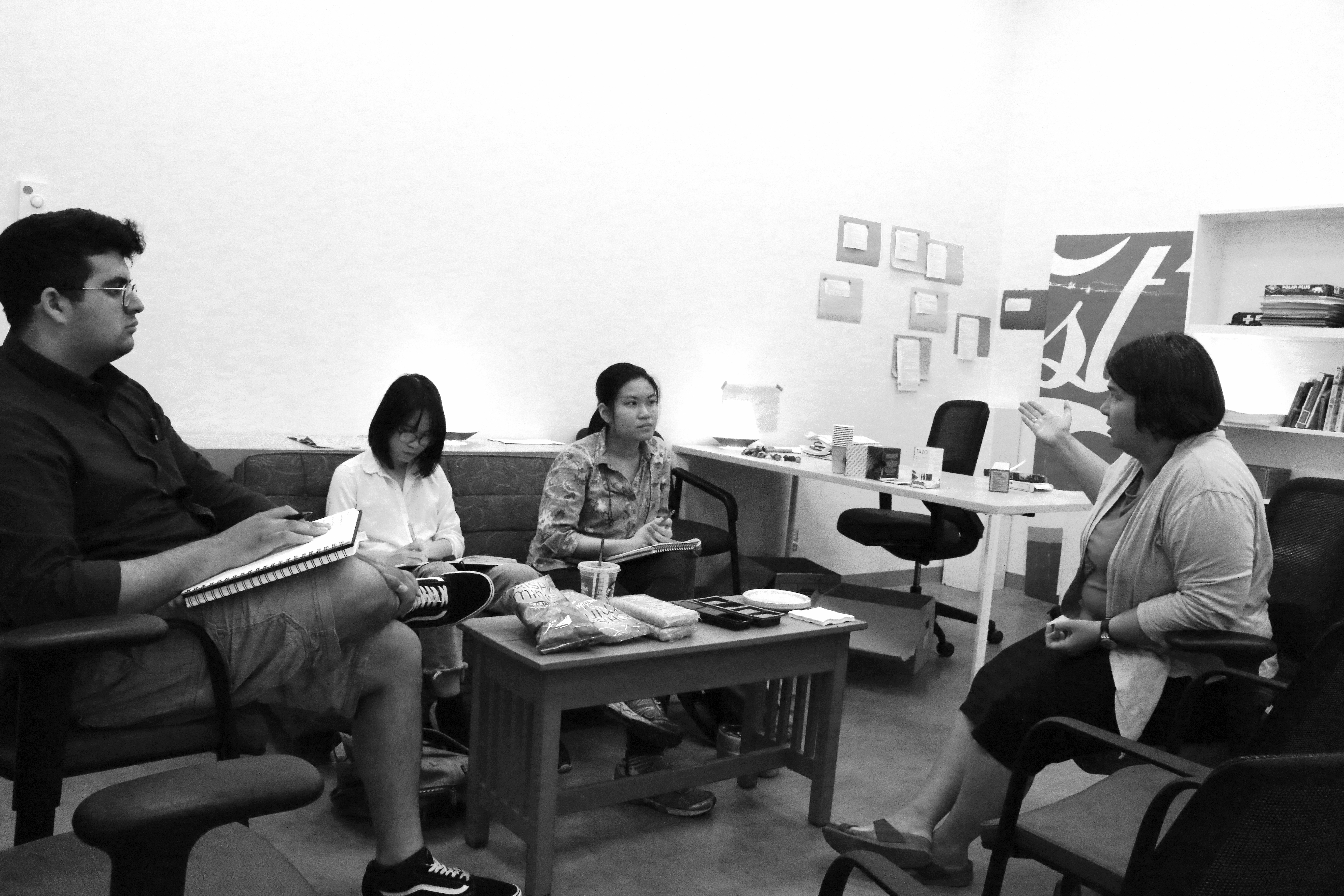 Posted on January 17, 2019 | Updated August 06, 2019, 9:07am
A week of events celebrating the linguistic and cultural diversity of the Emily Carr community.
From January 21-25, Emily Carr will celebrate the first-ever Multilingual Week on campus, thanks to Multilingual ECU. Multilingual ECU is a project supported by the Faculty of Culture and Community, and run by faculty member Debora O and 4th year Industrial Design student Liora Agronov.
"We're hosting fun activities that bring students and faculty together, as well as peer-to-peer learning events," explains Debora. "They're opportunities to build community while doing something fun."
The project was founded in September 2017 to explore how multilingual students can be supported at Emily Carr. The university is very linguistically diverse; a survey of 108 teachers administered by lecturer Tara Wren for Multilingual ECU found that 70% of them are fluent in two or more languages. The same survey found 63% of student respondents were fluent in two or more languages.
Previously, Multilingual ECU has had a pretty low profile, hosting small social events to bring together the multilingual members of the community and hear more about their needs and experiences. Multilingual Week is their first big event, and an opportunity for the entire Emily Carr community to celebrate our diversity and learn from one another. "We're hoping that the project will open up opportunities and directions across all levels of cultural and linguistic diversity," says Debora.
The current Multilingual ECU team drew on their own experiences in developing the project. Debora came to Canada at age five and was a multilingual learner in school, which allows her to empathize with her multilingual students. "Language isn't just a tool of communication; it also provides a sense of identity and belonging," she explains. "If you don't feel that the language that you speak is being accepted, or if you're excluded based on not speaking English to the standard that's upheld, you can feel silenced."
Liora adds, "This is a big part of how multilingual students feel at school. When they don't get the respect they're looking for from faculty and staff, they might feel they don't deserve that respect and attention from students as well. When that treatment comes from an authority figure, it makes you feel lesser, like you're not the same. They don't see themselves as equal."
"Our framework has been a social justice framework," says Debora. "How do we make multilingual students feel that they're equal, and how do we create a level of fairness around classroom politics?"
"I can't say enough that I feel like there's already a lot of good work being done and there's a foundation for building on that," Debora continues. "The teachers here are very good, they already have great empathy. When we did surveys that asked teachers to give us strategies and ideas that they're utilizing in their classes, we realized there are a lot of really good practices already happening in classrooms that should be shared with the community. That's when we put together this publication, Our Multilingual Classrooms. And what's helpful for a multilingual student is usually very helpful for everyone; multimodal ways of communicating are just good teaching practice."
Our Multilingual Classrooms was distributed in faculty mailboxes in September 2018, and can also be found at the Writing Centre. Interested faculty, staff and students can also pick it up from the info table during Multilingual Week, or download it from the Multilingual ECU website.
Aside from helping faculty and staff learn to better support multilingual students to thrive in the classroom, the project is focused on building a strong community network of multilingual students, and supporting their mental health and wellness.
Students and faculty who are interested in getting involved with Multilingual ECU should check out their program of events (listed on the poster below), or email Debora directly at multilingual@ecuad.ca