Interaction Design Students Win at BC Game Jam 2019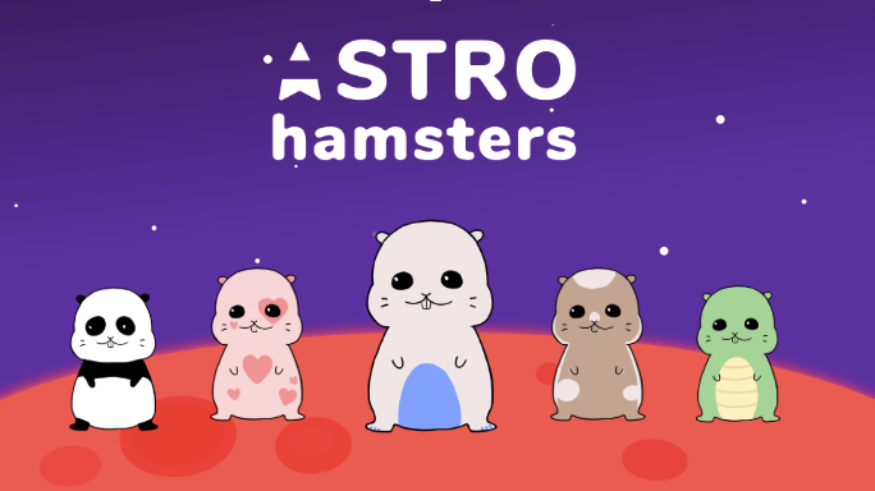 Posted on April 18, 2019 | Updated August 06, 2019, 9:07AM
Over 48 hours, Amy Zhu and Vivian Chen built their game "Astrohamsters" from scratch and received the Eastside Games Choice Award.
The BC Game Jam is an annual event inviting game developers to create a game from scratch over a two-day period. This year's jam took place over the February 17-19 weekend at the BCIT Burnaby Campus, and Interaction Design students Vivian Chen and Amy Zhu took part. The theme for this year's jam was "energy."
Vivian and Amy designed a game called Astrohamsters, which features the fuzzy pets in space. They explained, "We picked the theme outer space to reflect one of the sponsors' themes, which was 'dangerous in space.' In our case, space can refer to both the literal outer space setting of the game, but also the classroom setting in which the game is meant to be played."
"Because our game was targeted towards kids, we picked hamsters as they have a close connection with western elementary school classroom settings. In these classrooms, hamsters are usually kept as a class pets. Also, because hamsters are cute!"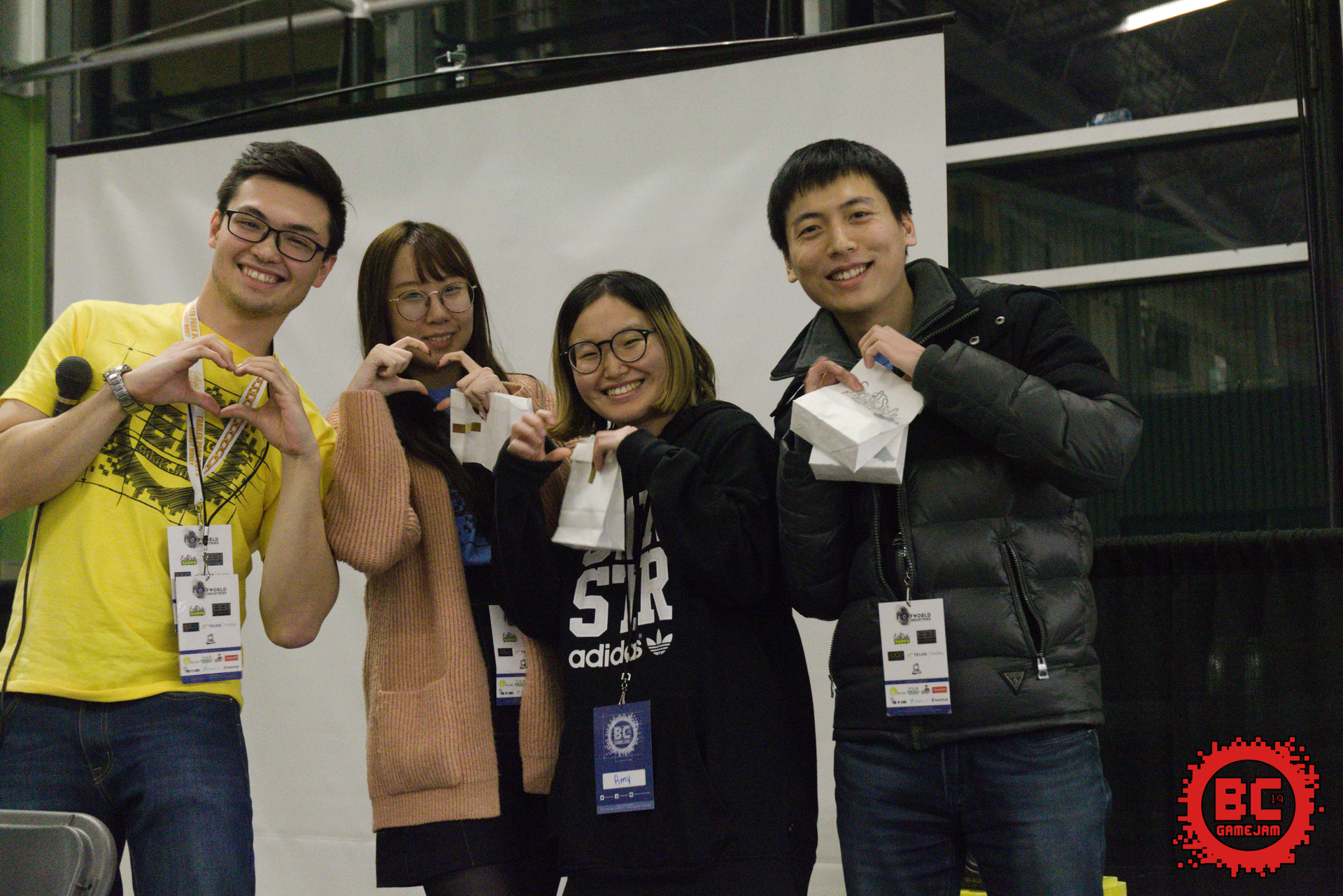 Vivian worked on user flow, art assets, UI layout and elements, while Amy focused on character designs. They both had a positive experience.
"The best part of the game jam for me is the ability to create a game in 48 hours together with a team," said Amy. "I was able to jump out of my comfort zone and do some coding using React and learned how to use GitHub, which was a big learning curve in two days. I would absolutely recommend participating in a Game Jam to other students who are interested in games, illustration and animation!"
Vivian added, "I think the best part of the game jam is the fact that at the end of it, you have a (mostly) functional game to show! As I struggle a lot with developing, it was a great opportunity to be able to work with people outside of the design field. In school, we rarely get the chance to work with developers, who have the ability to turn our designs and prototypes into a functional product."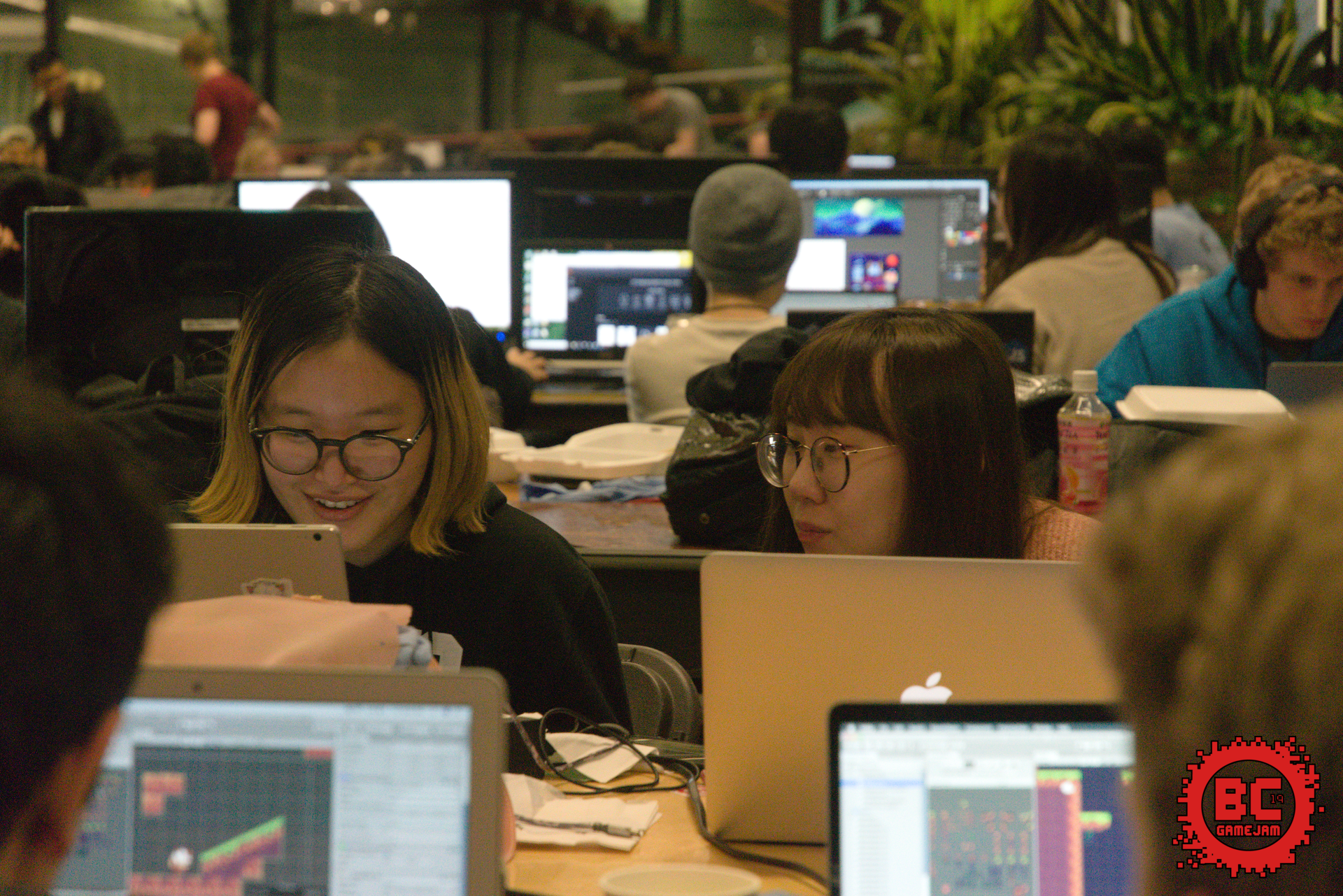 Their intense two-day efforts were rewarded when Astrohamsters received the Eastside Games Choice Award from among the 32 submissions.
While a beta version of Astrohamsters can be found online, Amy and Vivian aren't focused on releasing the game right now as they're busy with graduating.
Vivian is going on to an internship as an interactive media designer at Vancouver Coastal Health, while Amy is joining tech company Co-Pilot, where she previously served as a Design for Startups research assistant.
Learn more about the BC Game Jam, and see all the game submissions from this year's event!
Congrats to Amy and Vivian!