National Day of Remembrance and Action on Violence Against Women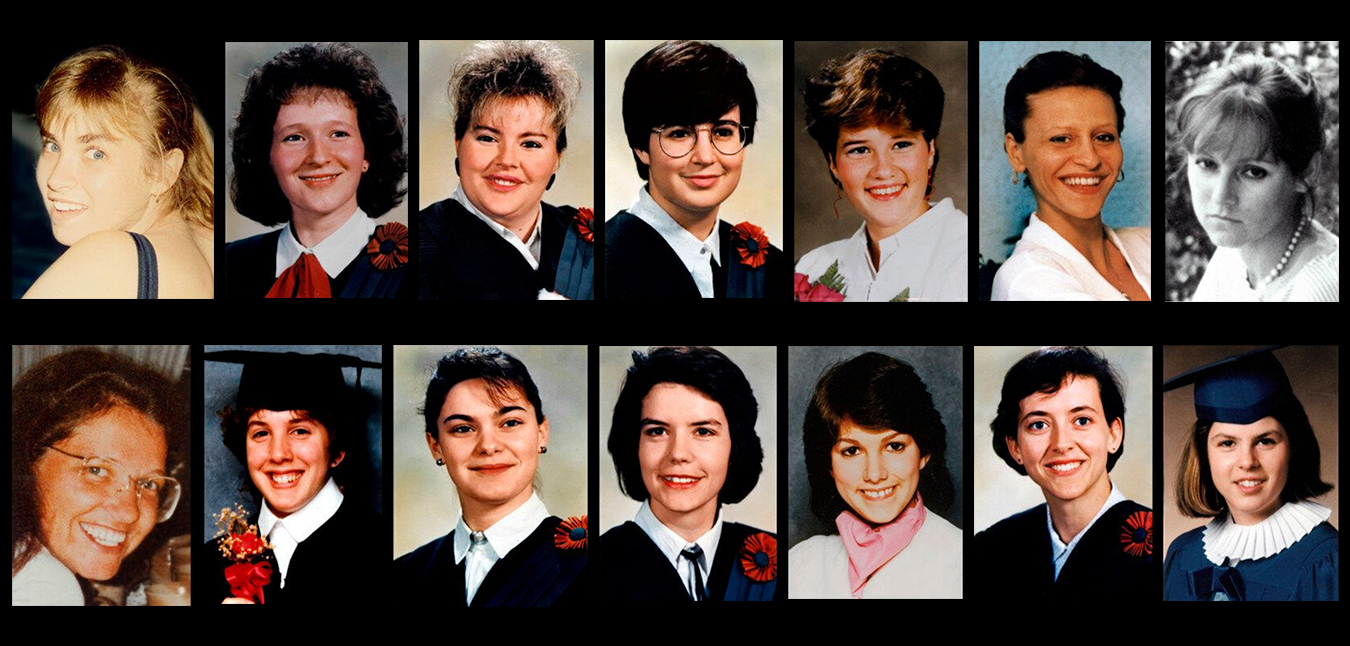 Posted on December 06, 2019 | Updated December 06, 2019, 10:25AM
Remembering those who were targeted and killed 30 years ago at École Polytechnique
On this, the 30th anniversary of the murder of 14 women at the École Polytechnique, Emily Carr University remembers those who were targeted and killed in an anti-feminist attack:
Geneviève Bergeron
Hélène Colgan
Nathalie Croteau
Barbara Daigneault
Anne-Marie Edward
Maud Haviernick
Barbara Klucznik-Widajewicz
Maryse Laganière
Maryse Leclair
Anne-Marie Lemay
Sonia Pelletier
Michèle Richard
Annie St-Arneault
Annie Turcotte
(Pictured above from left to right, top to bottom)
In this time of increasing violence, we hear the calls to honour those whose lives have been stolen, while at the same time making explicit the reasons for these forms of violence.
On this annual National Day of Remembrance and Action on Violence Against Women, we recognize the need for continued action to end ongoing violence against women in Canada and around the world.
For those interested in learning more, the Library at Emily Carr University maintains and regularly updates a research guide bringing together artistic, scholarly
and activist material that is related to violence against women. The guide includes information on the Montreal Massacre itself, local resources and links to sites of activism.