Paul Morstad x Sára Molčan | Two Artists Chatting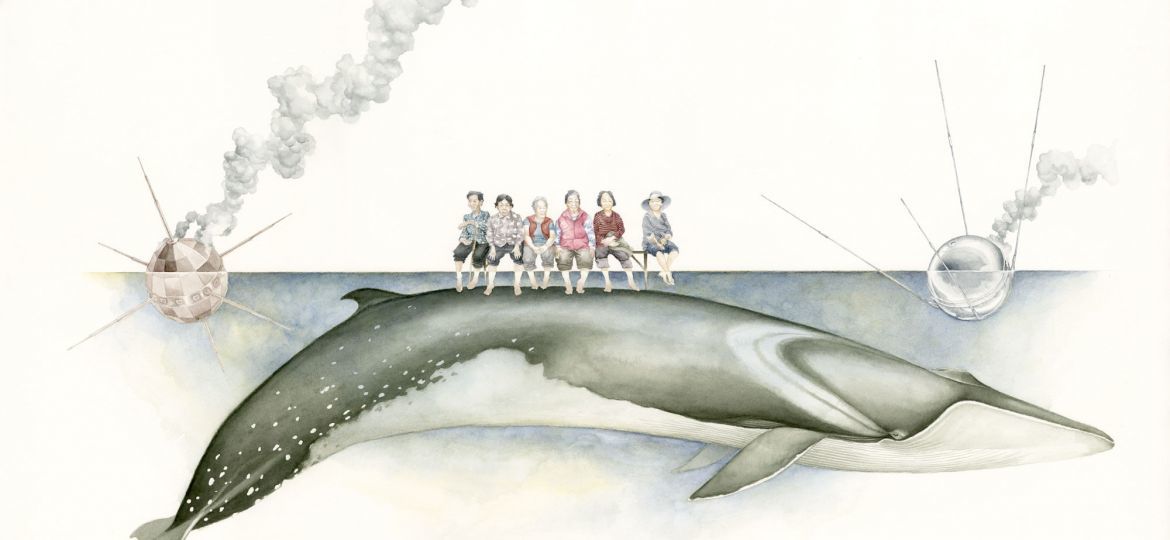 Posted on September 23, 2019 | Updated December 17, 2019, 9:55am
Paul speaks with the ECUAA's in-house artist about his practice.
This article is part of the Emily Carr University Alumni Association's new series, 'Two Artists Chatting.' If you're an artist and would like to submit yourself for consideration as part of this series, please send an email to alumni@ecuaa.ca.

Alumnus Paul Morstad (BFA, 1997) creates dynamic and illustrative work. Paul describes his work as creating a "nostalgic, quietly humorous world populated by extinct or endangered flora and fauna, hobos and historical figures, as well as industrial and domestic detritus, all entwined with archetypal and mythical references." That's a mouthful! If Paul's work looks familiar, there's a chance you've seen it on the labels of Hatch Wines in private liquor store. Paul chatted with our in-house artist, Sára Molčan (BFA, 2015), about how the wine labels came about and to share insights on his creative practice.
Sára Molčan: Hi Paul! Thanks for joining me today. So, the initial reason I contacted you was because I heard of an interesting story surrounding how you came to design the labels for Hatch Wines. Allegedly, a small car accident? Can you tell me the story in your own words?
Paul Morstad: Haha! Oh my, well it's not my proudest moment but I'll tell you about it nonetheless. When I was just a teenager in high school, I was driving my dad's company vehicle late at night with a friend on a twisty road in the Okanagan and we encountered another vehicle head on. Luckily our vehicles did not collide but our small truck ended up hitting the ditch and tumbling end over end into the vineyards of what is now the Hatch.
SM: Wild – and now you illustrate their wine labels?
PM: Yes! Through a twisted turn of fate, I met the former manager of the hatch and after exchanging stories and Ideas all these coincidences started to emerge.
SM: Do you know how many designs you've done for them so far?
PM: Off the top of my head, 20 or so.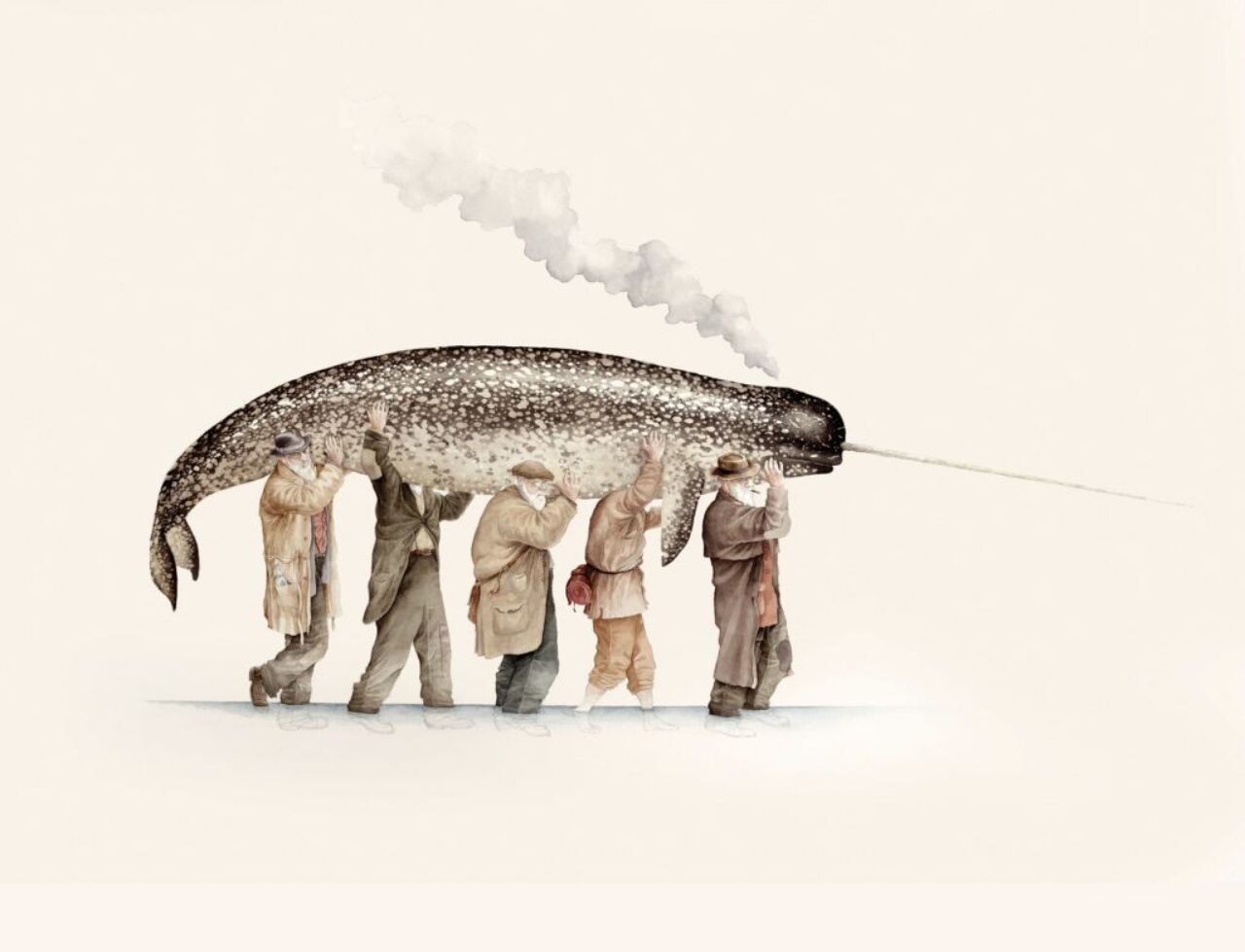 SM: You were raised in the Okanagan – what made you decide to apply and subsequently attend Emily Carr?
PM: I did a couple years of art school at Grant McEwen in Edmonton which was really great, and afterwards travelled to Africa. Later on, I worked for a while in Vancouver. It dawned on me that I needed to get back into art school so I applied to Emily Carr (it was the Emily Carr Institute of Art + Design then) and rushed to get my portfolio together before the deadline, and got in.
SM: I'm going to rewind for a second. Africa? Can you tell me what that was like? Has it impacted your practice as an artist at all?
PM: Indeed, it has. That was the just the first of three trips I made there. It had huge influence on how I see the world and the way I have chosen to express myself through my art. The breadth of biology, geography and culture in East Africa, where I spent most of my time, inspired me in multiple ways.
SM: What did you end up studying at ECU? Of course, it wasn't a university yet and didn't have an illustration program, but your work is quite illustrative, even the paintings.
PM: Haha! The acronym for ECU always seems to change. It was ECIAD when I began. I was a grad '97 which put me in the then new south building on Granville Island for its inaugural year. I studied visual arts – painting, drawing, sculpture, printmaking but I unofficially minored in animation. Martin Rose had a big influence on me as an artist. After graduating I moved to Montreal for ten years and worked at the National Film Board almost the entire time. Hence the illustrative influence it has had on all my work.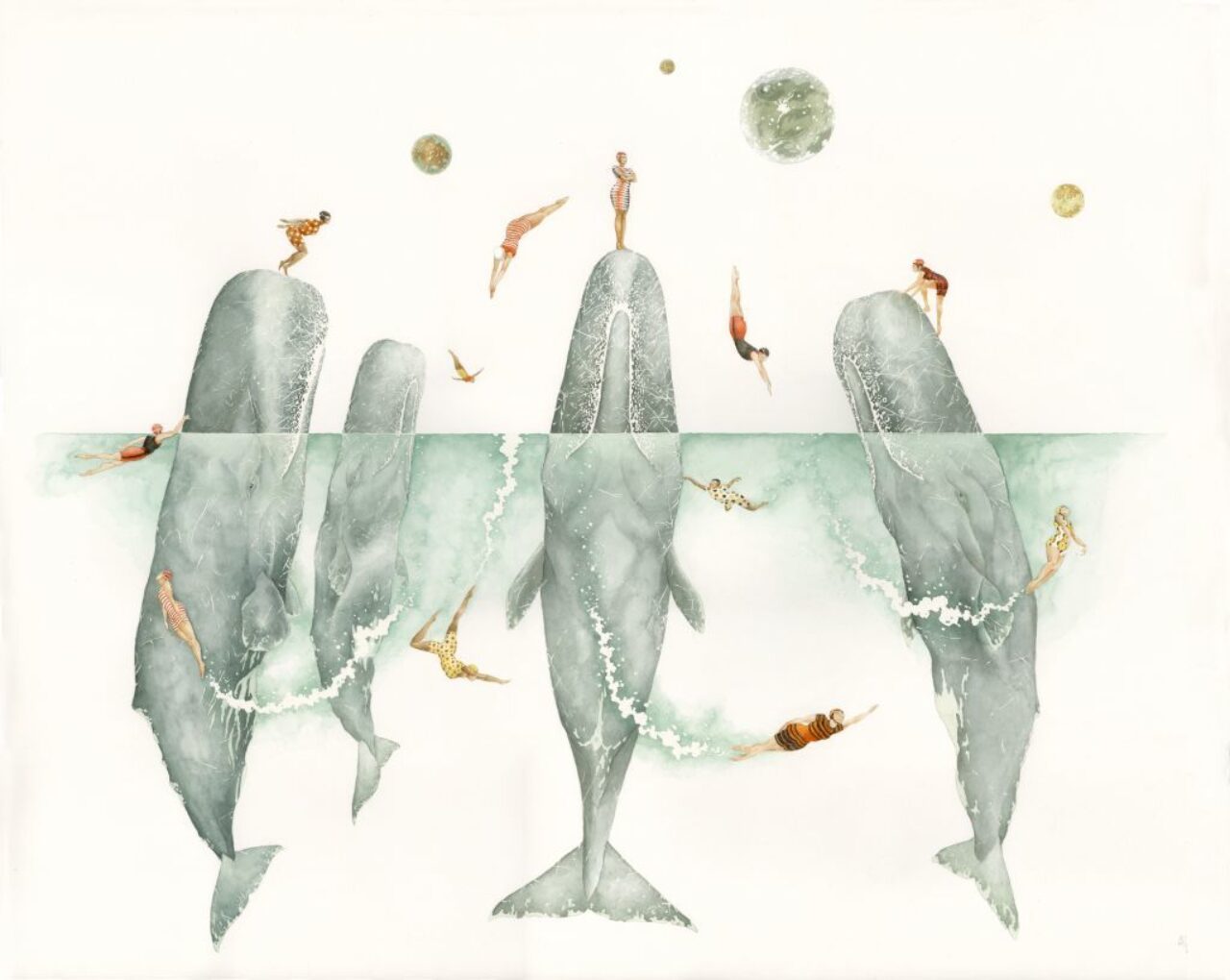 SM: We just started a new school year and our third September on a brand new campus. There are all the bright eyed new students. What would you do differently, if anything, if you attended Emily Carr today?
PM: I'd continue my education. I would have liked to get my masters – although I suppose I still could – and pursue some ideas I have for combining visual arts and animation.
SM: You definitely still could. Do you have any advice for students who are struggling to find their way?
PM: Finding your own voice seems like the most important facet to an artist box of tools. I believe that voice should be nurtured from the very beginning of an art school education. Don't be afraid to try other people's styles or directions but be true to your inner voices.
SM: That's great advice. There certainly seems to be a struggle among young artists to stay true to that voice. How did you end up finding, nurturing and ultimately succeeding with yours?

PM: It was a long road, but at some point, after travelling a lot and experiencing a lot of things only indirectly related to art, a fuzzy idea started to form in my subconscious and began to show itself on the paper I was using. It was definitely a voice but only a whisper at the time. I had to heed that whisper and I did. Now it yells at me on a regular basis!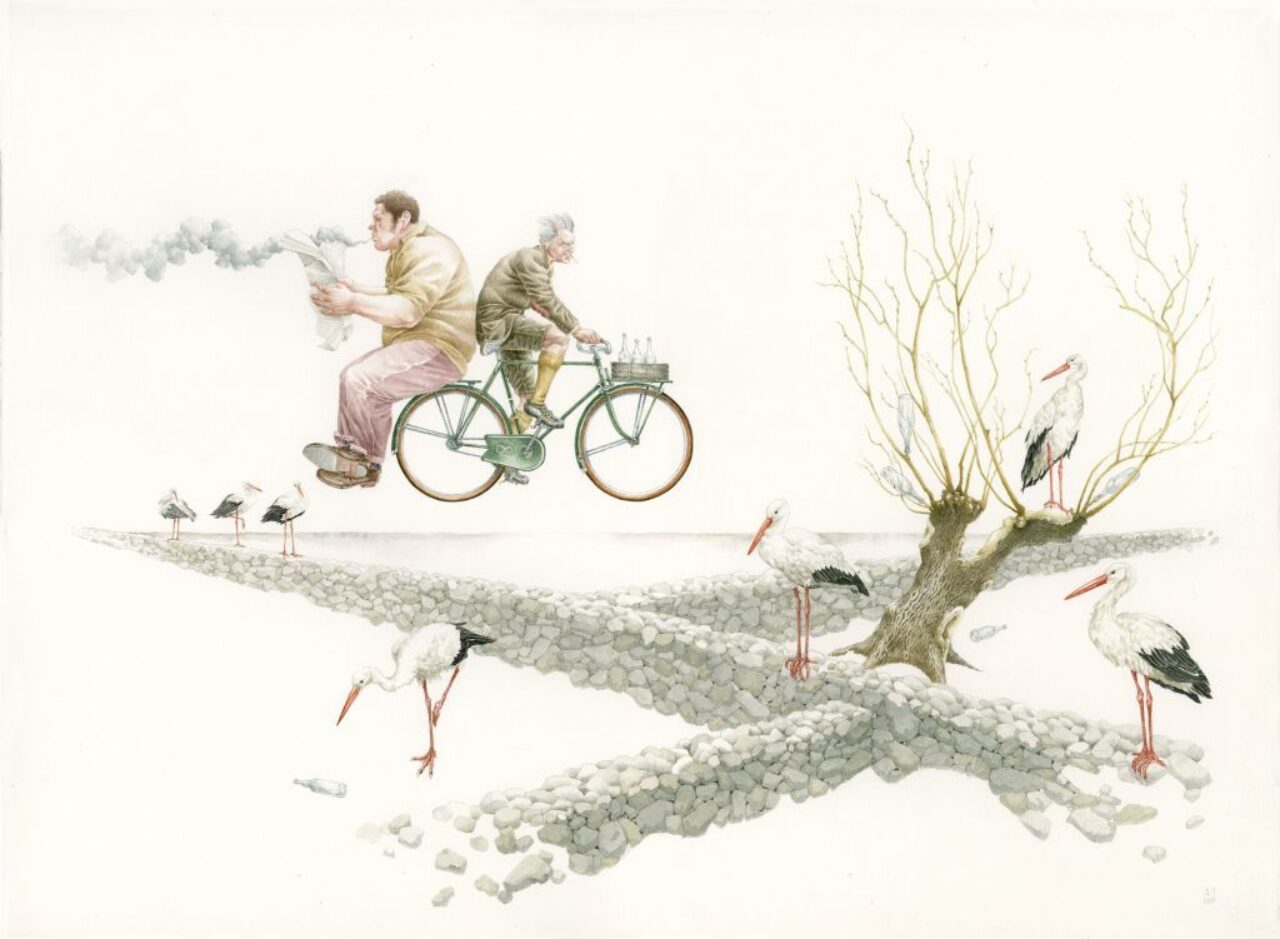 SM: The way you describe that sounds more like the classical version of an artist's "genius", something that comes to them in moments but isn't always there. I think for younger artists, who feel as if that voice needs to be present when they are still learning about the world around them, it's important to remember that it does take time, and it's not instantaneous.
PM: No doubt! The best way to nurture your voice is PRACTICE, PRACTICE, PRACTICE. Never stop drawing, thinking, doodling, writing, and pondering. I write down all my ideas so that it makes rooms in my brain for nascent, new thoughts. But the most important thing for me is to continue to draw. Draw what I see, think and feel, as much as possible.
SM: I relate to a lot of what you're saying as a fellow artist. I graduated in 2015 and my voice is more like art critic Jerry Saltz berating me to defend painting, but it's ever present. On the subject of recording ideas and allowing ideas to breathe, it's curious to see the ways young artists combine disciplines. What would you like to do between animation and art? There is such a space for that right now.
PM: I am interested in fragmentary narratives that might not fit in the context of a film with a beginning middle and end. I think the gallery as opposed to the theatre is the better venue for these kinds of shards of story. I'd like to combine animated movement with the stillness of traditional art that hangs on the wall or sits on the floor.
SM: I'm excited to see what comes of that. Thank you so much for your time Paul!

This interview was originally posted via Emily Carr University Alumni Association's website.