PechaKucha Night Vancouver Features ECU Alum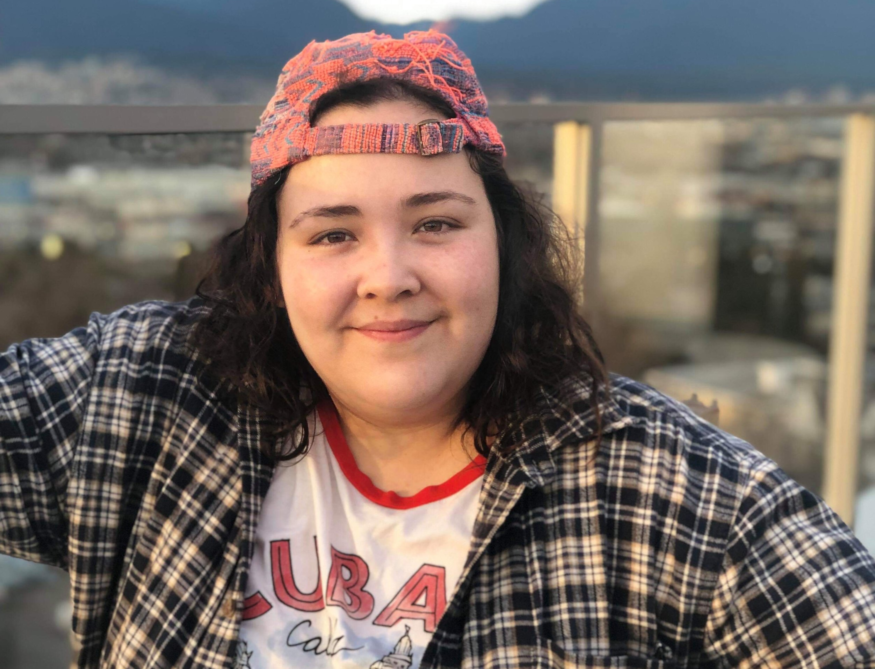 Posted on June 07, 2019 | Updated August 06, 2019, 9:07AM
Nicole Preissl (BDes 2019) is part of a special plant-themed edition of this popular event series.
Recent alum Nicole Preissl (BDes 2019) is one of the exciting speakers for the upcoming PechaKucha Night Vancouver, happening June 27 at the Queen Elizabeth Theatre.
The first PechaKucha Night (PKN) took place in Tokyo in 2003, as an opportunity for designers to meet and share their work; since then it has grown to a global event series in more than 1,110 cities around the world. Each talk is accompanied by 20 slides of the speaker's work (only images and photos, no text), displayed for 20 seconds each. This gives each presenter a quick six minutes and 40 seconds to share their idea, project or story.
Vancouver has been hosting PechaKucha Nights since 2008, and is a volunteer-run event series supported entirely by ticket sales. The upcoming Plant Edition (Vol. 49) delves into the intersection of nature and design, featuring designers, architects, artists and more.
Design and architecture have an intrinsic relationship with nature, as we form landscapes, use materials, and cohabitate with and within the world. We are even inspired by it, with evolving approaches like biomimicry and sustainable design. PechaKucha Night Vancouver will go on a diverse journey from reconnecting with the indigenous ways to artistic, environmental interventions to co-creation with the littlest creatures in nature. Join us for this unique evening of storytelling and sharing as we take a look at the world of plants through the lens of design.
Nicole's work fits right in with this theme; an Indigenous explorative designer, she offered guided Indigenous plant walks to the Emily Carr community and incorporating the use of traditional Indigenous materials in her practice.
Catch Nicole and 10 other nature-influenced speakers on June 27. Tickets are available on Eventbrite.