Photo Gallery | Kaaren Beckhof Spatial Drawing Performance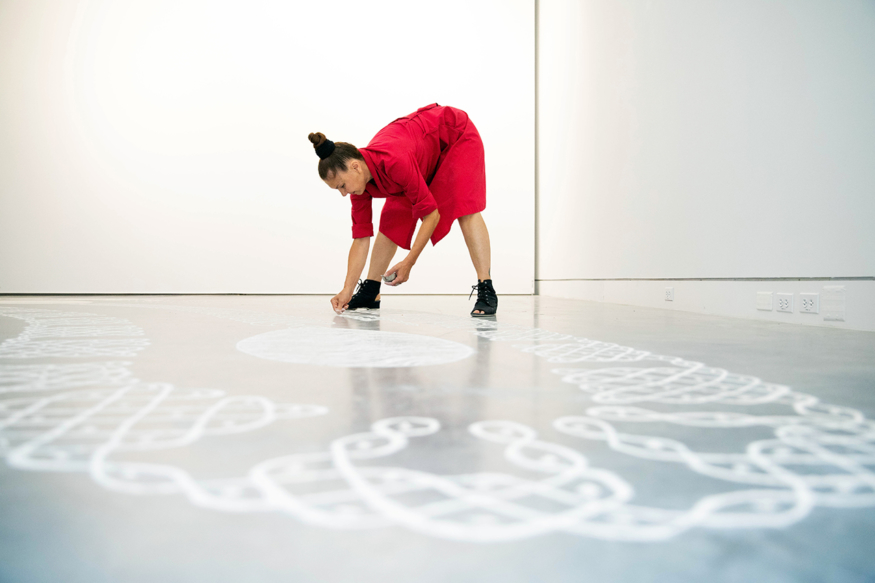 Posted on August 29, 2019 | Updated August 30, 2019, 1:28PM
The Berlin-based artist performed one of her signature spatial drawing works during a visit to Emily Carr University last week.
Interdisciplinary artist Kaaren Beckhof brought her ephemeral drawing practice to Emily Carr University of Art + Design on Tuesday, Aug. 20, ahead of a visit to the campus by BC Minister of Advanced Education Melanie Mark.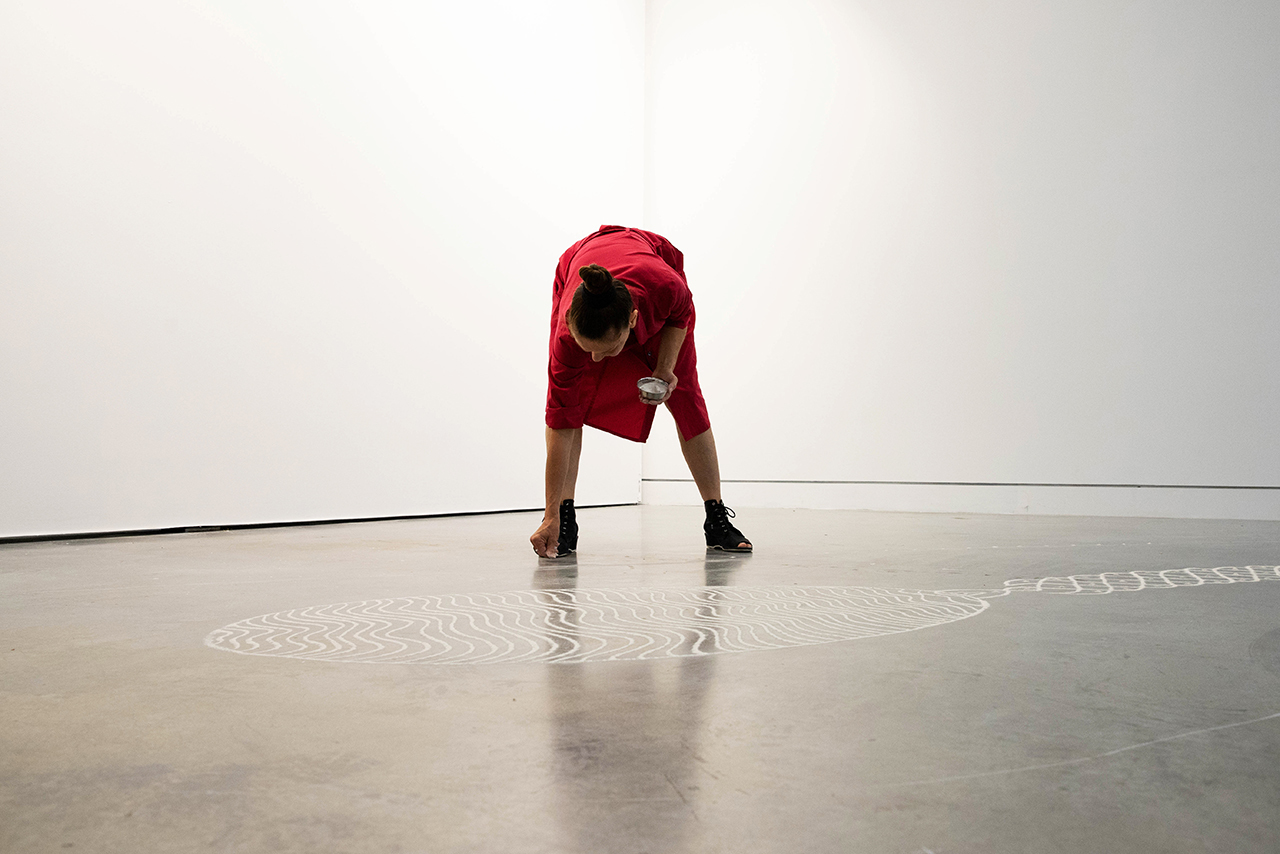 Over the course of roughly two hours, Kaaren detailed a labyrinthine drawing using stone powder on the concrete floor of the school, outside the Aboriginal Gathering Place. The artist's drawing practice draws on research she began in India in 2006, and is inspired by Southern Indian 'Kolams' — temporary, ornamental drawings made with rice or stone powder, often daily, in front of homes.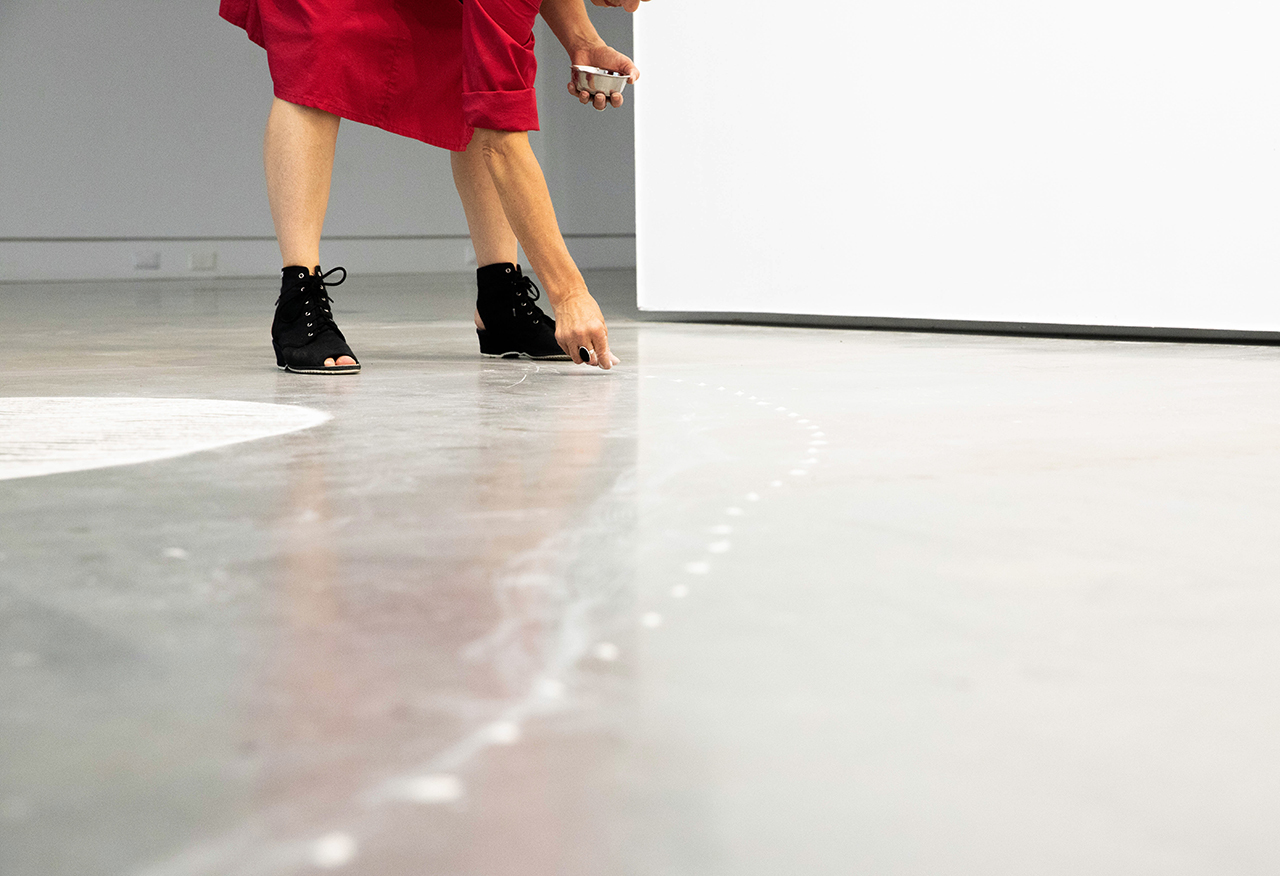 During the performance, a glass bowl of stone powder stood just outside the glare of the overhead lights, while Kaaren stood doubled over her growing composition with a smaller metal vessel of powder in her left hand. By carefully rolling the pale powder out from between her fingers and thumb, Kaaren brought her enormous work to life — a curving shape made of an apparently single, sinuous line which derives from an "atmospheric interpretation of the location," according to the artist's writings.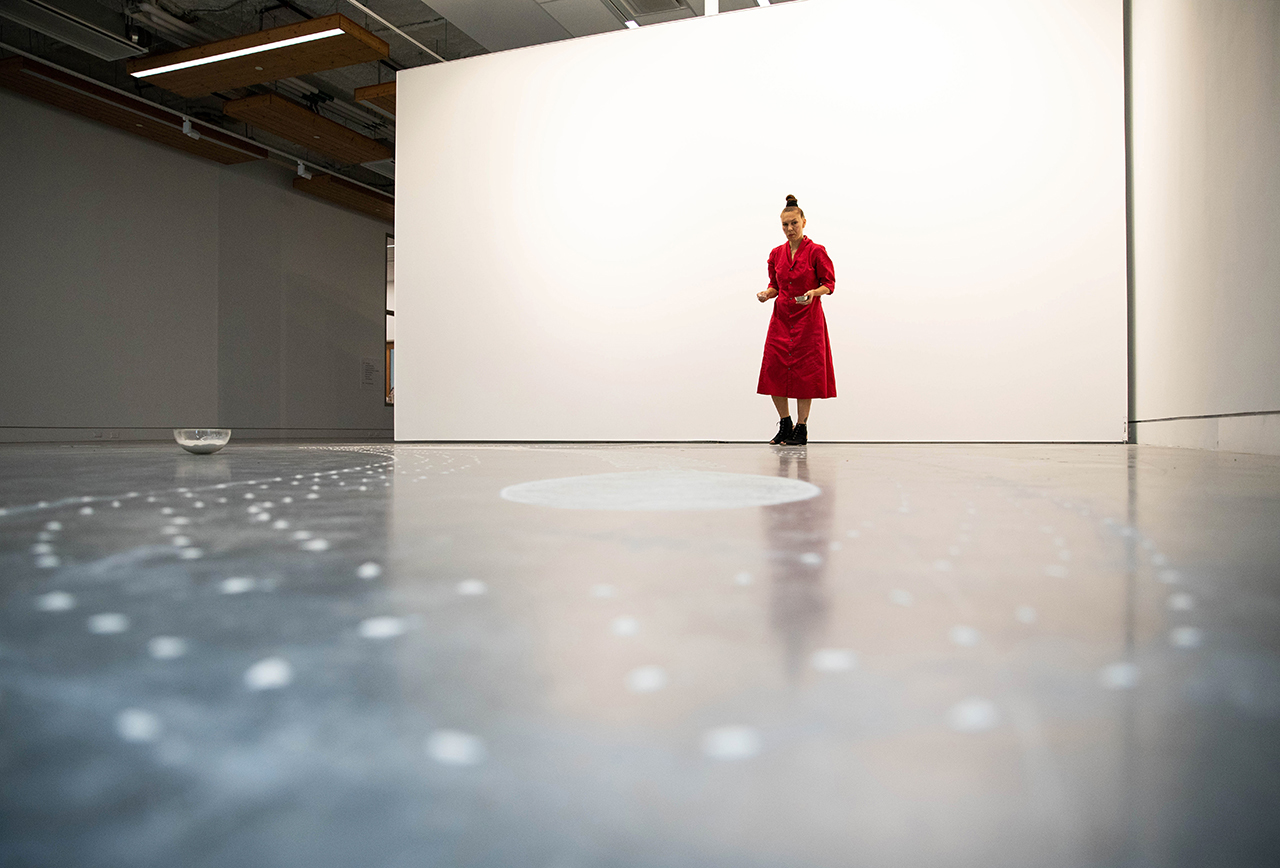 "The basic pattern is a grid of dots. In a meditative process, these dots are being navigated with an endless line, an 'Ariadne's thread,'" reads an artist's statement.
"During long hours of strewing, the artist is mainly bending over, and movement and motionlessness, time and space converge. She melts into her environment to become a sculpture in a moving system. The strew drawing is a temporary trace of this process."