Photo Gallery | PopUp Type Museum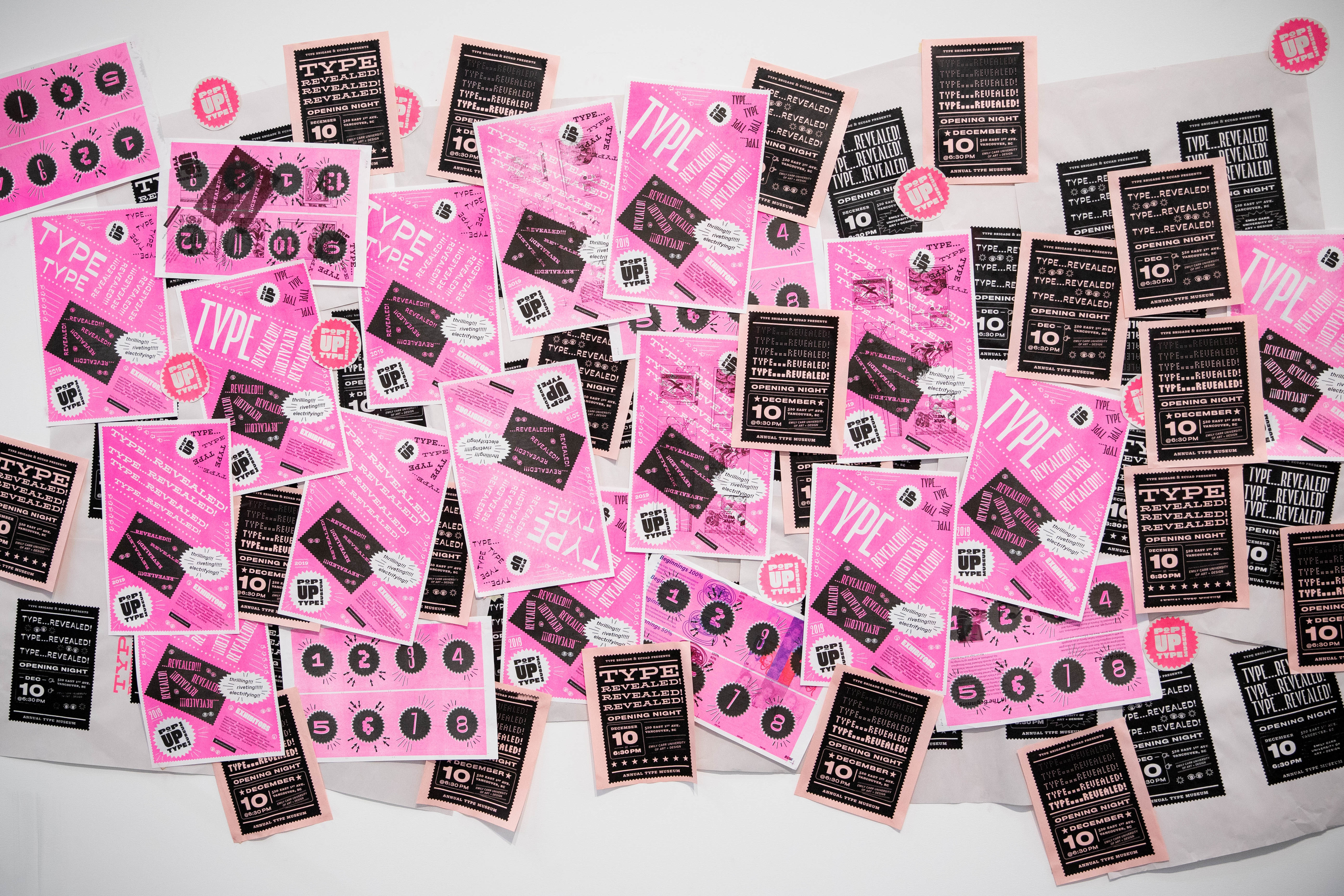 Posted on December 16, 2019 | Updated December 18, 2019, 11:51am
Images of an extraordinary 2019 Type Museum exhibition.
Each year, Peter Cocking's fourth-year Advanced Typography class completes their semester by creating an "instant museum": a pop-up installation of exhibits that use typography to communicate something important about typography.

This year, students dug into a wide array of topics, with dynamic, interactive displays that ranged from the history of wood type to the evolution of Chinese characters; from typographic signifiers in heavy metal logos to the role of typography in the packaging and marketing of pharmaceuticals, alcohol, and candy; from the relationship between the human body and typographic form to the future of variable type on-screen.
Below is a gallery of photos from an outstanding opening night, which included lightning-fast presentations from the exhibiting students on their contributions to the show.
Students whose work appears in the photos include:
Liam Binnema
Byron Camacho
Megan Carpick
Alex Deng
Kasia Lajlo
Steve Li
Alex Garcia
Christine Fwu
Tyler Hawkins
Madison McDonald
Maria Phillips
Grayson Taylor
Alan Wu + Sky Zhang
Photos by Perrin Grauer.