Bus + SeaBus Service Disruption in Metro Vancouver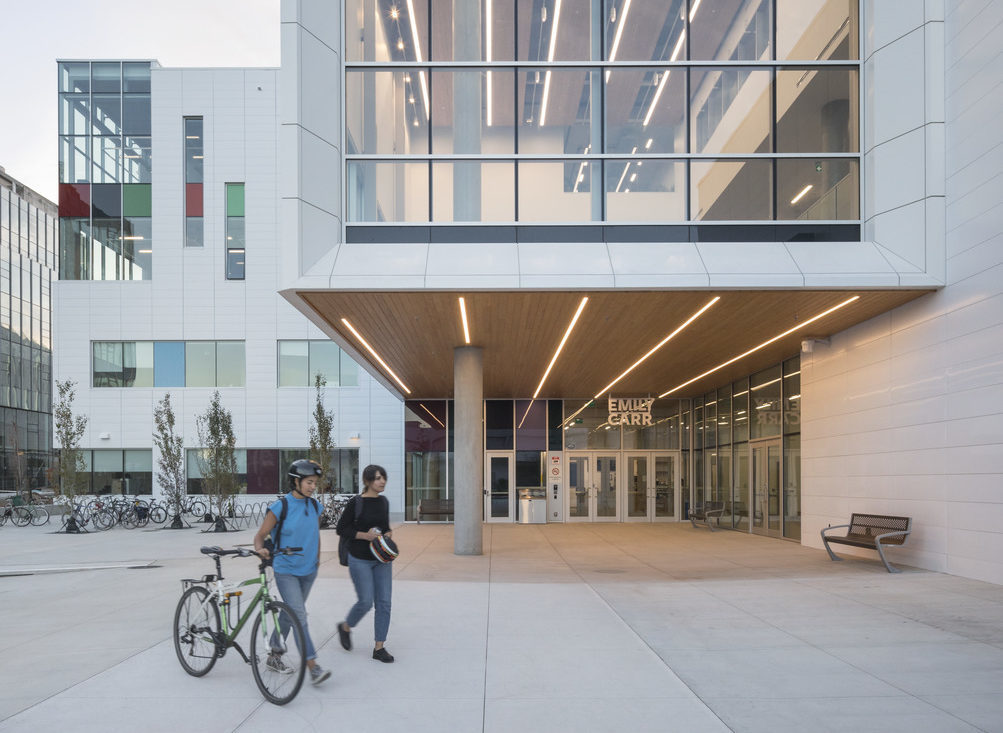 Posted on October 30, 2019 | Updated November 26, 2019, 9:49AM
Bus drivers' union began job action on November 1.
Last updated Tuesday, Nov. 26, 10am.

A full shutdown of bus and SeaBus service in Metro Vancouver is expected this week, from Nov. 27 through Nov. 29.

Meanwhile, current job action in the ongoing labour dispute between transit workers and their employer, Coast Mountain Bus Company, has already been taking its toll on many bus routes across Metro Vancouver.

As of 10am on Tuesday, Nov. 26, the Translink alerts webpage was showing 265 alerts on various bus routes throughout the Lower Mainland. Translink likewise warned of bus cancellations and delays on its Twitter feed. No SeaBus cancellations were listed as expected for Tuesday's service.

Outside of the upcoming three-day full-scale shutdown on Metro Vancouver bus and SeaBus services, students, staff and faculty should be prepared for regular reductions in bus service of 10–15 percent. This is in addition to the ongoing impact on SeaBus operations.
Translink has warned that while bus routes throughout Metro Vancouver may be affected, buses in the City of Vancouver will likely be hit the hardest.

Skytrain service currently remains unaffected by job action.
Emily Carr will update this page with more information as it becomes available.

We are hopeful that Unifor and Coast Mountain Bus Company will resolve the matter soon.
Classes and university operations, however, will carry on as usual during this period of bus and SeaBus service disruption.
ECU staff, faculty and students should plan for continued delays and cancellations so long as a tentative agreement remains out of reach for the negotiating parties.

Please note that any job action will not impact SkyTrain, the West Coast Express, HandyDART, West Vancouver Transit and First Transit.
We will continue to update this web page as information becomes available.


Arriving Late? Communicate!
We know that many members of the ECU community rely upon public transit. We appreciate that any disruption to bus service can be unpredictable, and understand if you have difficulty getting to campus.
Students: we suggest you contact your instructor if you may be late or miss a class.
Staff + Faculty: please contact your supervisor or dean if you are concerned about arriving late.


Other Ways to Get Around
If you're looking for alternative ways to get to campus, here are a few to consider:
Cycling: Emily Carr has two secure bike lockers on campus, as well as end-of-trip cycling facilities on Level 1. If you don't own a bicycle, Vancouver's public bike share program, Mobi, offers an affordable 30-day pass. ECU students, staff and faculty are also eligible for a discounted 365 Day Corporate Pass using these coupon codes: ecuad1809s (standard) + ecuad1809p (plus).
Carpool: You may want to talk to your colleagues or friends about carpooling to campus. You can post carshare offers and requests on the ECU Notice Board. There are also carpool services including Poparide that may be helpful.
Car Share: Vancouver has several car share programs to help you get around the city. Evo Car Share has parking on campus and offers ECU students, staff and faculty a free membership plus 45 free minutes of drive time when they join Evo with the code BFF.