Premier Horgan Meets the IM4 Team at the BC Tech Summit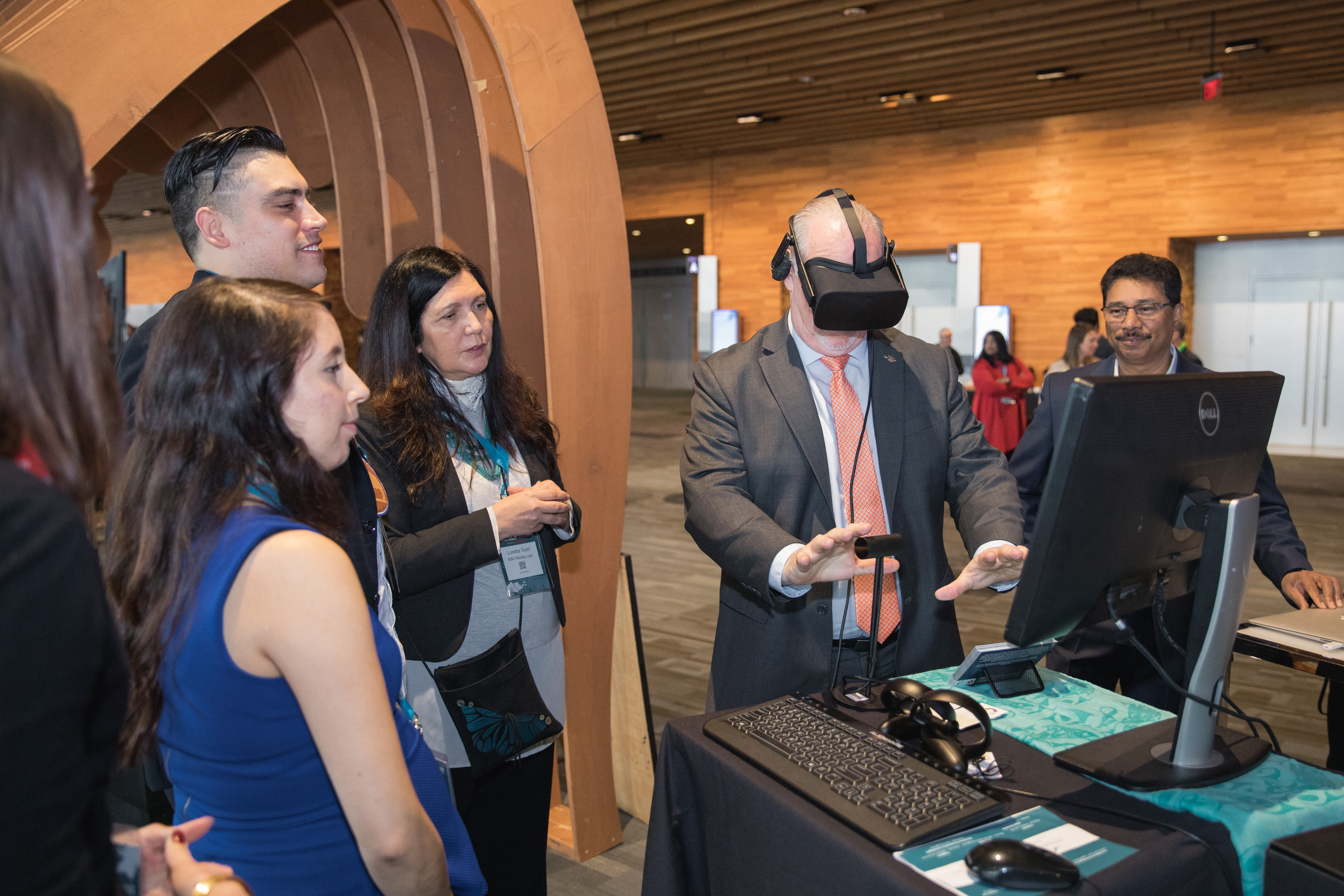 Posted on March 25, 2019 | Updated August 06, 2019, 9:07am
The IM4 team was part of the Indigenous Regional House on March 12.
The Indigenous Matriarchs 4 (IM4) is a research project led by four Indigenous women and media creators: Creative Director Loretta Todd, Cease Wyss, Doreen Manuel and Tracey Kim Bonneau. A partner of Emily Carr University, the IM4 Media Lab offers workshops for Indigenous artists, storytellers, producers, media creators, and community members to learn about XR, gain technical training, and develop skills to create their own VR/AR and 360 video productions.
Loretta Todd, IM4 Operations Manager Colin Van Loon and Project Coordinator Alannah Mandamin-Shawanda, were invited to attend the BC Tech Summit to share the work of IM4. Colin spoke on a panel as part of the Summit's Youth Innovation Day, and Loretta spoke as part of the "Ones to Watch" event. The IM4 team was also exhibiting in the Indigenous Regional House.
The IM4 exhibitor table featured a VR headset for visitors to check out. "We wanted to show something simple yet effective so we chose to show a piece of 360 video called Ants!" said Colin. "This 360 video was created by a group of youth at the workshop we hosted with the Fraser Region Aboriginal Friendship Centre Association on March 5 + 6.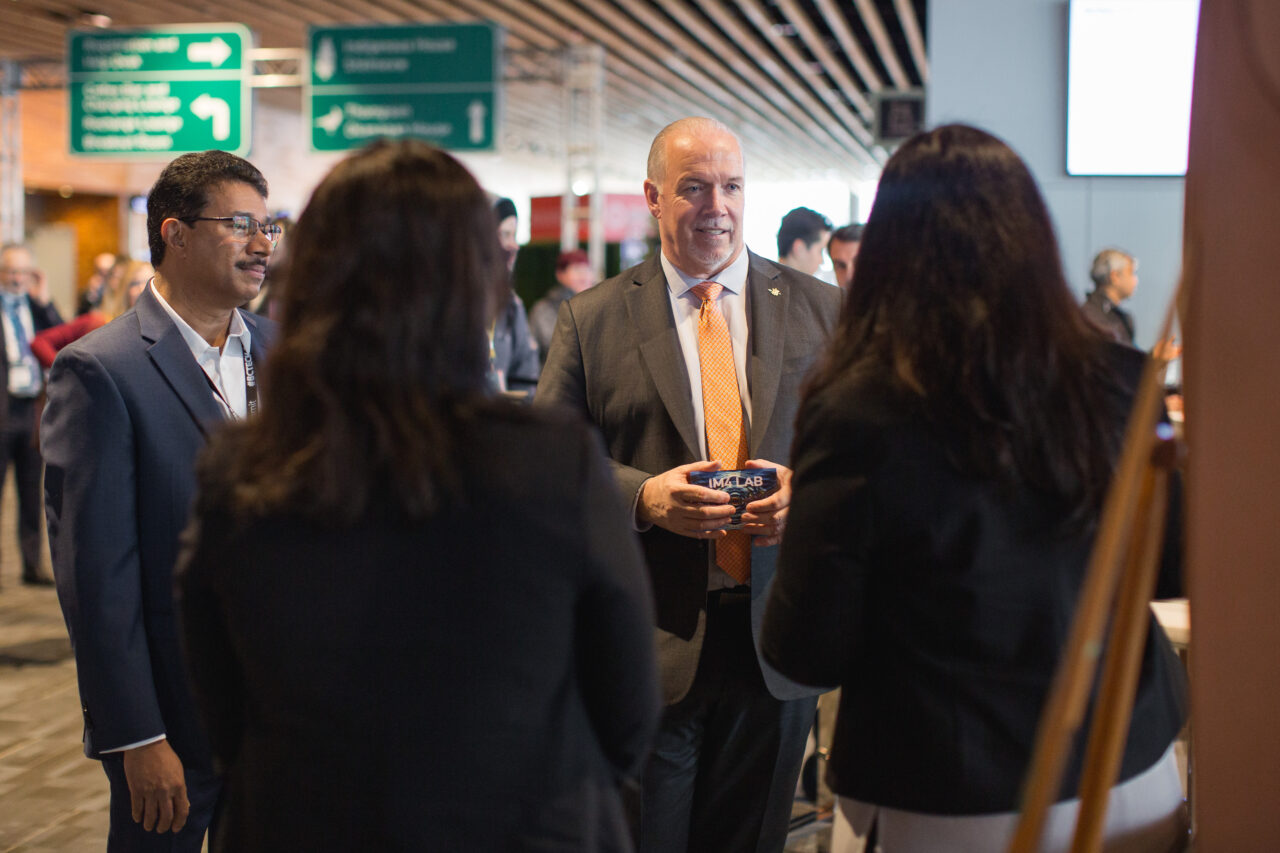 BC Premier John Horgan was one of the Tech Summit attendees who dropped by their exhibitor table to try out the headset and learn more about the IM4 project.
To learn more about the IM4 project, contact Colin Van Loon.