Randy Lee Cutler to Participate in Biennale of Sydney 2020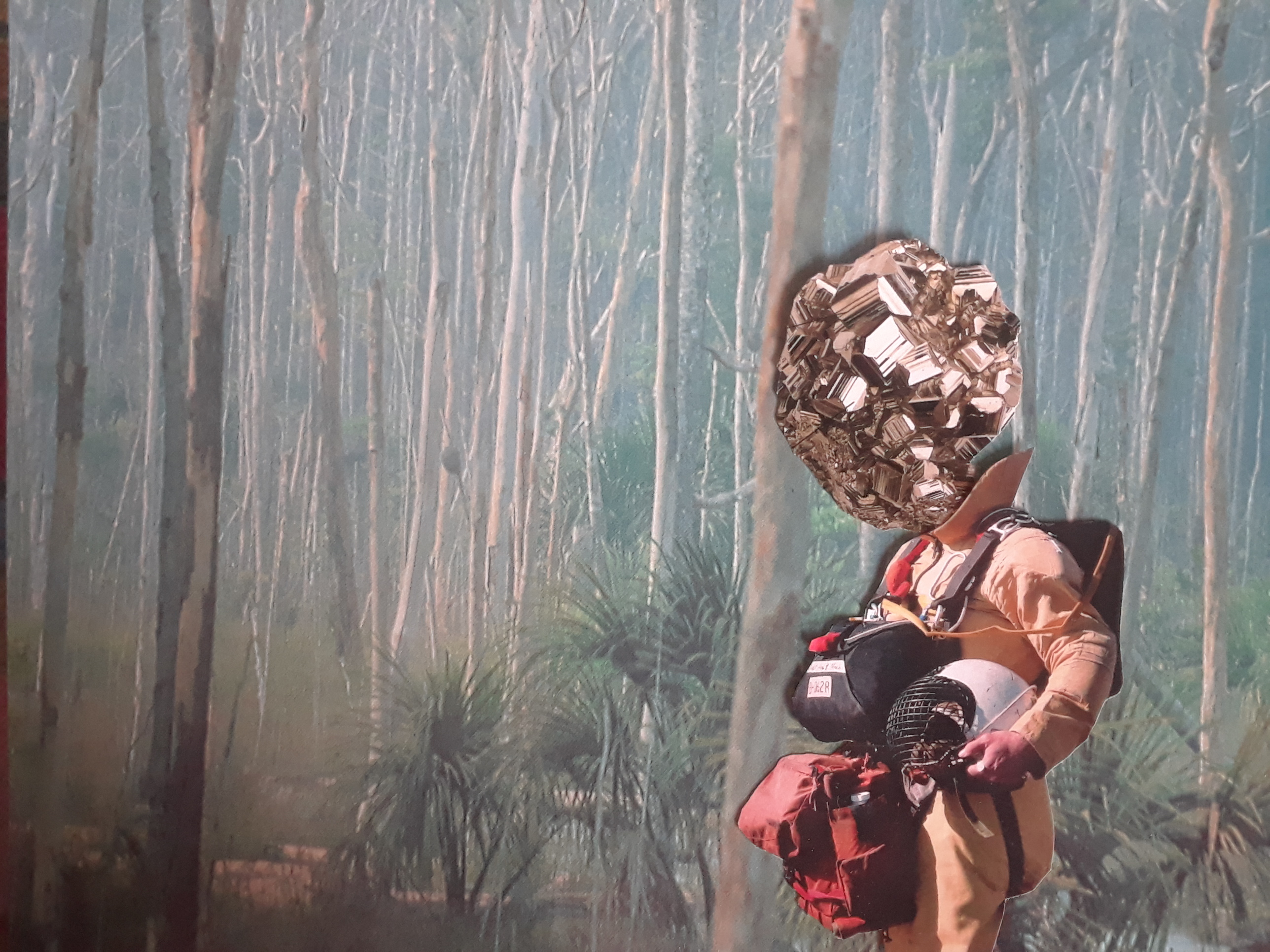 Posted on September 13, 2019 | Updated September 23, 2019, 8:25am
The interdisciplinary artist, writer, educator and ECU Professor is among 98 international artists to show at the multi-site exhibition.
ECU Professor Randy Lee Cutler announced Friday she has been invited to participate in the upcoming Biennale of Sydney 2020.
Randy, an interdisciplinary artist and writer, will be presenting a multipart project, all centering around an exploration of "the presence of minerals in our daily environments and their profound but often unacknowledged effect on our experiences."
The opportunity, says Randy, feels like "a deepening" of her relationship to the theme, which has long been an artistic concern, having informed parts of her research and a number of artworks for years.

"For me, it's really exciting that this will not be just one project, but many," she says, noting her biennale project will be titled Mineral Collection, to reflect its thematic gathering of multiple formal approaches, including participatory events, audio, performance and print.
"Its different parts are entangled, just as minerals themselves are entangled in our daily lives ... They're everywhere and yet we don't even think about it."
In certain ways, she adds, she's been working on this the theme of minerals for almost a decade.
In 2013, Randy began a series of performances with a work entitled SaltWalks: Three Movements. First staged in Vancouver's Chinatown, Randy, dressed entirely in white, invited participants to sample different types of salt from all over the world as a starting point for conversations exploring the use of salt across time and diverse cultures.

"Through an engagement with salt, this performance operated as a platform that literally embodied an aesthetic and philosophical enquiry into the importance of this substance to life, ritual, survival, health, industry and the imagination," writes Randy on her website.

This participatory performance informed several further SaltWalks in Nanaimo, BC, and Toronto, ON, both of which likewise explored the "enduring relationship that civilizations have had with salt from its importance in food preservation and healing to more aesthetic and philosophical implications."
Minerals inform so many aspects of human endeavour, from economics and labour to environmental issues, Randy says. In many cases, conflict minerals form the material supports for modern technology. Minerals are also critical agents in medicines, modes of transportation and infrastructure, she adds.

The Mineral Collection biennale project will maintain and broaden the inquiry initiated in SaltWalks, with a five-part series of work, including a version of Randy's SaltWalks in Sydney's Chinatown and through a botanical garden, where participants will explore the history of saltbush, a traditional indigenous plant; a series of takeaway posters based on collages Randy has made, available from three different sites; an exhibition of the original collages on which the posters are based; an audio piece including a commissioned-sound component entitled Rock Album; and a guest speaker who will give a talk on the ties between minerals and local history.

But broadly, Randy says, the works are "about the land, about minerals; their ubiquity but also their invisibility," and the "hidden histories" which can be read with direct attention.

Randy will soon be traveling to Australia, with the support of an Ian Gillespie Grant, to continue her research toward Mineral Collection. And on Oct. 20, READ books at ECU will host the launching of her artist book, An Elemental Typology, which traces some of the same concerns and inquiries as her biennale works.
The Mineral Collection is supported in part by Emily Carr University and an Ian Gillespie Design and Dynamic Media Research Grant.
The Biennale of Sydney 2020 — the exhibition's 22nd edition — will take place from Mar. 14-June 8, 2020. Entitled "NIRIN," meaning "edge," the show is curated by artistic director Brook Andrew, and will take place across six sites: the Art Gallery of NSW, Artspace, Campbelltown Arts Centre, Cockatoo Island, the Museum of Contemporary Art Australia, and the National Art School.