Stan Douglas Awarded 2019 Audain Prize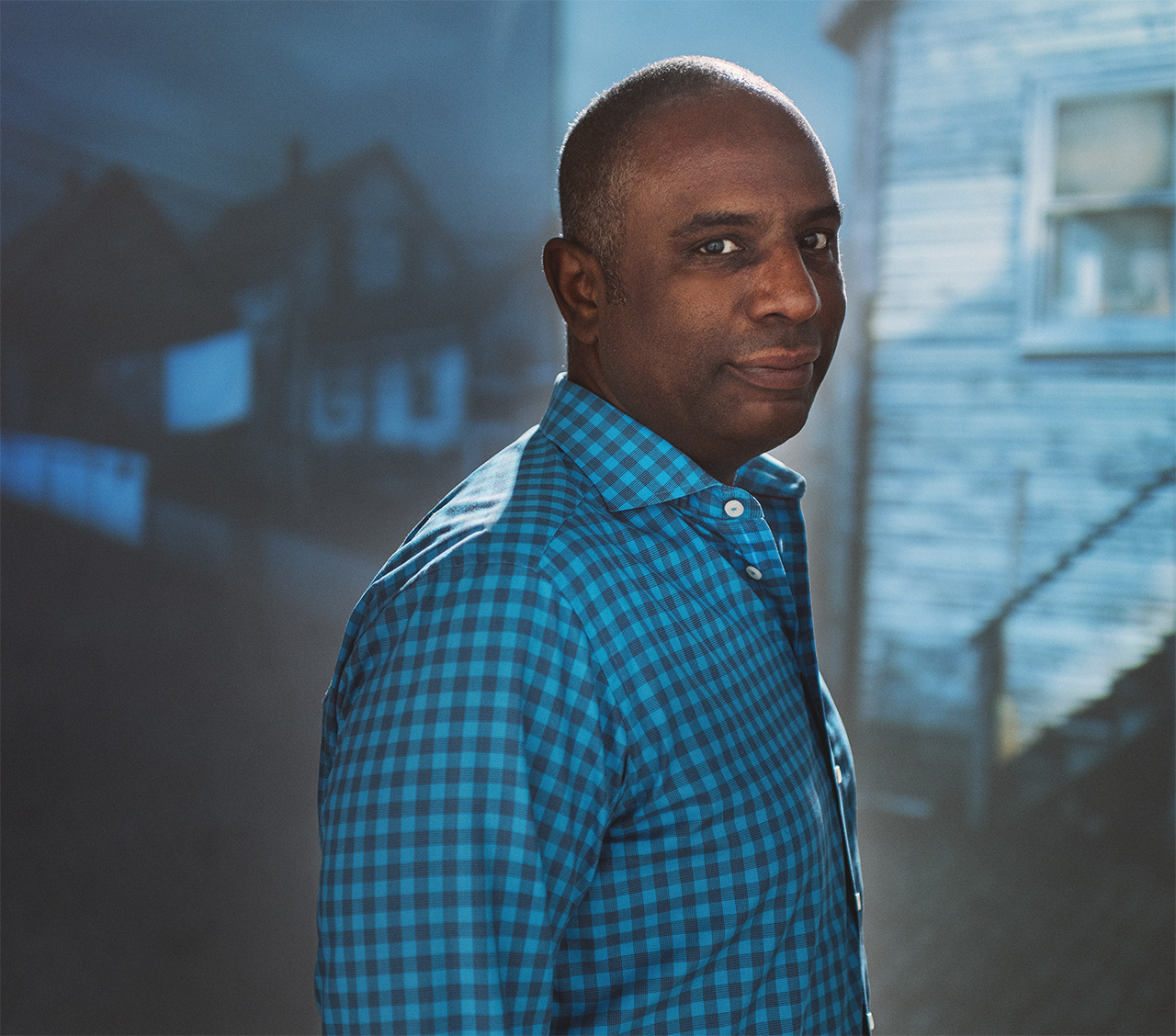 Posted on September 25, 2019 | Updated September 30, 2019, 2:28pm
The celebrated Vancouver artist will receive $100,000 in recognition of his contribution to visual arts.
Vancouver-based artist and ECU alumnus Stan Douglas (1982) made headlines this week as the recipient of the 2019 Audain Award for Visual Arts. An internationally celebrated creator of photography, film and video, Stan is the first artist to receive the Audain prize since its value was increased to $100,000 from $30,000, in March of 2019 — an increase which put the award on par with the Scotiabank Giller Prize for Canadian fiction and the Sobey Art Award.
Stan's photography, film and video installations have been exhibited around the world, including at prestigious art events such as the Tribeca Film Festival, the Venice Biennale and Documenta. His work is held in major collections at preeminent museums worldwide, including the Art Gallery of Ontario, Toronto; Centre Georges Pompidou, Paris; The Israel Museum, Jerusalem; Los Angeles County Museum of Art; Museum of Contemporary Art Chicago; The Museum of Modern Art, New York; National Gallery of Canada, Ottawa; San Francisco Museum of Modern Art; Solomon R. Guggenheim Museum, New York; Tate Gallery, London; and the Vancouver Art Gallery.

"Since the late 1980s, Stan Douglas has created films and photographs — and more recently theater productions and other multidisciplinary projects — that investigate the parameters of their medium," reads a biography of the artist from David Zwirner contemporary art gallery, which represents Stan.
"His ongoing inquiry into technology's role in image making, and how those mediations infiltrate and shape collective memory, has resulted in works that are at once specific in their historical and cultural references and broadly accessible."

According to the Globe and Mail, Stan said Monday it was a "great honour" to receive the award.
The Audain prize is funded by philanthropist and art collector Michael Audain through his Audain Foundation for the Visual Arts. In a news release earlier this year, Michael said raising the award amount behind the prize was in part a bid to raise the profile of the BC recipients, whom he wishes to see lauded as widely as other pivotal Canadian artists.
"Recently, I have spend some time in Quebec and found that their cultural heroes, such as Céline Dion and Jean-Paul Riopelle, are well-known throughout the length and breadth of that province," he said in a statement at that time. "I don't see why we shouldn't have that level of pride in BC."
In addition to the $100,000 prize, the foundation recently announced $7,500 travel grants for five postsecondary visual arts students in the province. Audain and his foundation have also been longtime advocates for emerging artists through their continued support of scholarships and residencies at Emily Carr University, whose Audain Faculty of Art is named for Michael.
The Audain prize was first established in 2004. Previous winners include Gathie Falk, Susan Point, Rodney Graham, Takao Tanabe and Jeff Wall.