Watch the Creation of Emergency Services in "The Lifesavers of Saigon"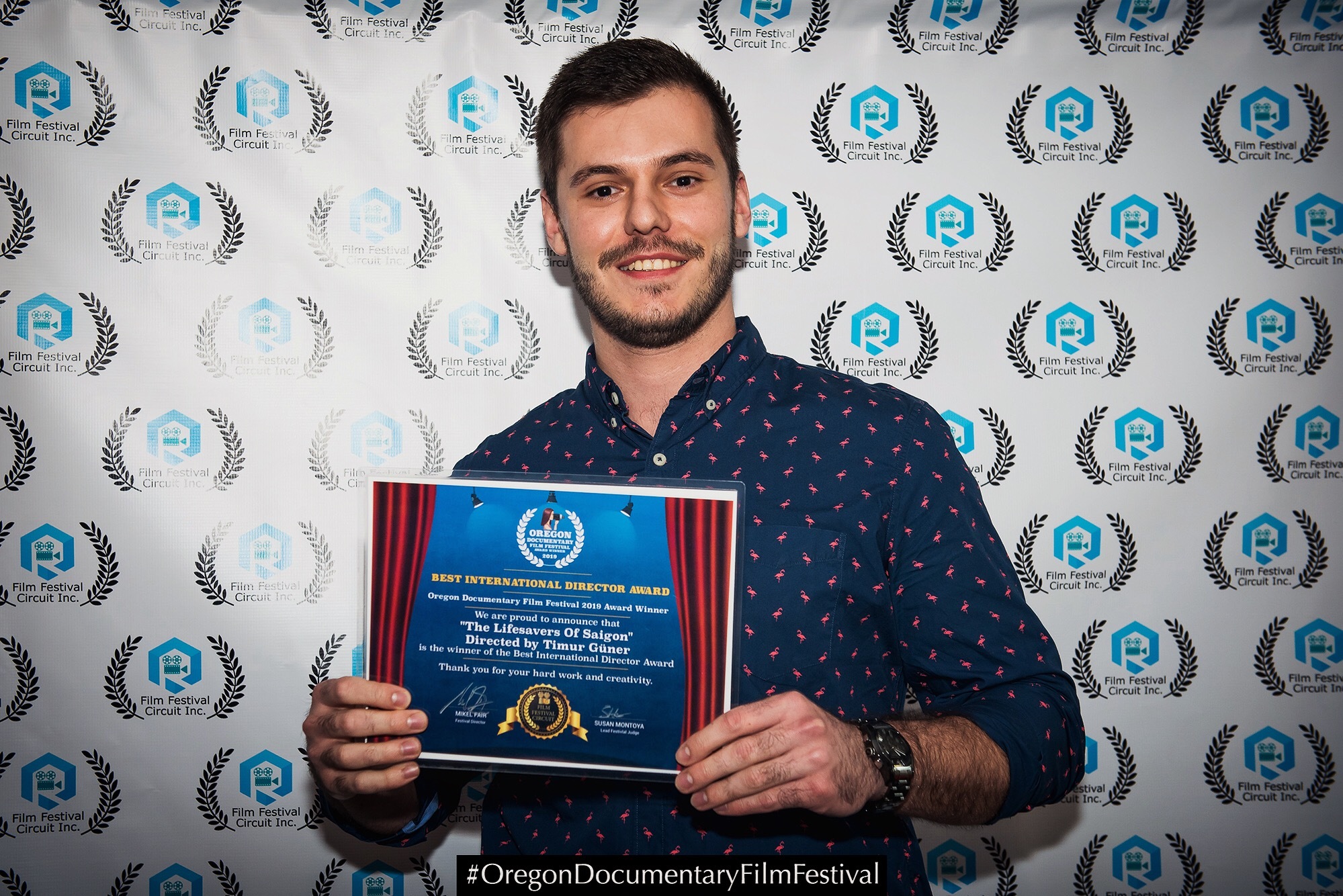 Posted on March 20, 2019 | Updated March 19, 2021, 2:37pm
Timur Güner (BMA 2018) won for Best International Director at the Oregon Documentary Film Festival for his grad film.
The film explores how the city of 13 million people is developing its first-ever professional emergency service. Like many major cities in Southeast Asia, Saigon has never before had a coordinated city-wide ambulance service to transport injured or critically ill people to the nearest hospital. Like Malaysia, Thailand and Indonesia, people in Vietnam have often relied on taxis to transport them for emergency care.
It has not only been widely viewed online, but was recently accepted by the Oregon Documentary Film Festival (March 23 + 24), which awarded Timur the Best International Director Award.
We had no idea that Vietnam's EMS infrastructure was just emerging. We were blown away by the passion of the Vietnamese people to make this kind of change, out of compassion for their fellow citizens." The production of this film is also amazing. The cinematography and editing pace in this film is very professional. I found myself getting absorbed into the story, wondering what was going to happen next. This is rare for a documentary film and is a testament to the artistic skills of Timur Güner and his production team. In my opinion, Lifesavers of Saigon, is also an inspiration to Americans. Although our EMS services have functioned well for years in the USA, the heart and soul of the people in this film serve as a reminder of what can be accomplished, when citizens come together as a community and take action. The Oregon Documentary Film Festival is proud to name "The Lifesavers Of Saigon" directed by Timur Güner as the winner of the Best International Director Award.
Timur's YouTube channel, TGG Global Emergency Responses, combines his love of videography, travel and emergency vehicles. "I have been fascinated by the work of emergency services for as long as I can remember. These professionally trained people will show up seemingly out of nowhere, within minutes, when anyone is in need of help. I find this incredible," said Timur.
"On top of that the endless variety of colourful vehicles, with flashing lights and loud sirens, always gets my attention. Growing up in different countries and continents I combined this interest with my passion for travel and started to document emergency vehicles around the world. YouTube eventually became my platform to share these finds with like-minded people, and from there on my channel grew to (currently) over 21,000 subscribers and over 13 million views."

Separate from his YouTube channel, Timur creates a variety of media and documentary pieces on other subjects. But The Lifesavers of Saigon was a perfect fit for his audience, and he hopes to share other documentary films on emergency services with them in the future. He was also featured in the Vietnamese publication Saigoneer.
Timur is already working on his next project, and is in the early stages of another documentary to be filmed on Vancouver Island. He graduated in 2018 from the FVIM program (now Film, Media + Screen Arts.)
You can watch The Lifesavers of Saigon on Timur's YouTube channel.