Blind Date with a Book is Back!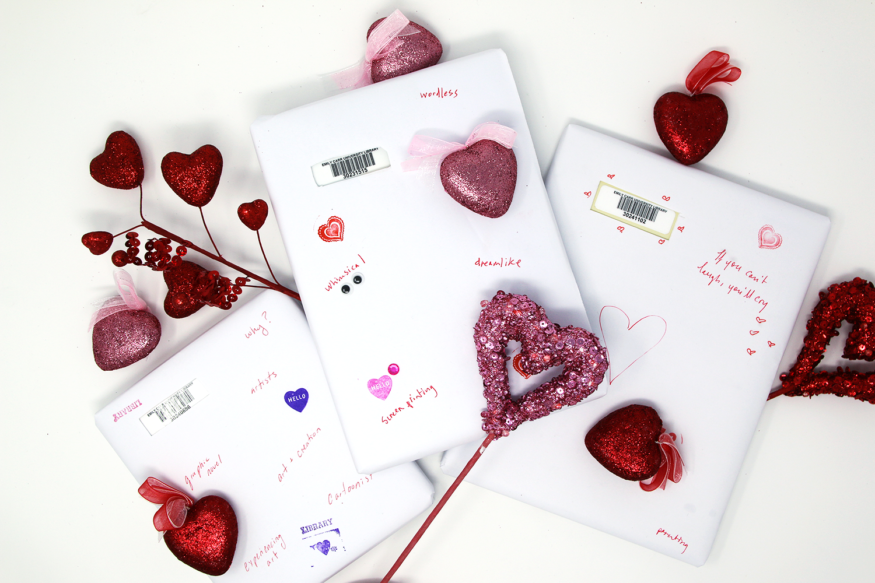 Posted on February 11, 2020 | Updated February 11, 2020, 1:14PM
This week, come check out a mystery book from the Library for Valentines' Day!
We've hidden their covers, so roll the dice and see what you get. There are some hints on each wrapper about what you might find inside. The books that we have selected are some of our favourites, but we have heavily leaned towards lighter, low-stakes readings that won't overload you. You might escape into a sweet graphic novel, flip through an exploration of old-fashioned stage magic, or encounter some easy crafting ideas.
We also have a valentine-making station set up right by the front door, so swing by any time and make a valentine for your loved ones! Your partners, your parents, your bus drivers, your beloved appliances, your daily barista, your.. favourite library staff members? Spread some love in these dark February days.
♡ The ECU Library
Contact: Library | library@ecuad.ca