Broadway Subway Station Name to Feature Emily Carr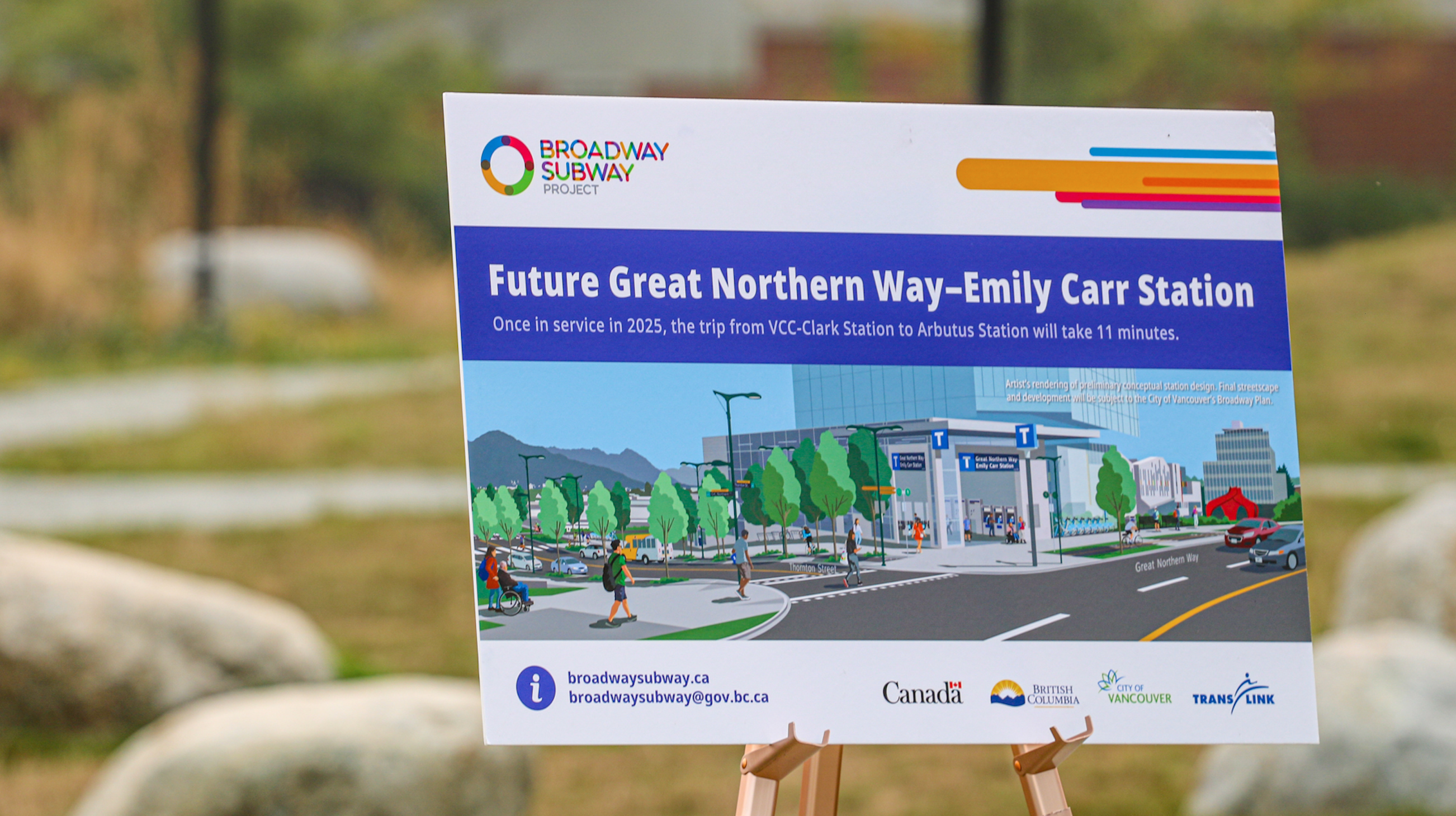 Posted on September 17, 2020 | Updated July 16, 2021, 2:16pm
The Great Northern Way – Emily Carr Station is scheduled to open in 2025.
TransLink has unveiled the final station names for the Broadway Subway Project, and one of them will sound very familiar to students, staff and faculty at Emily Carr University.

The future station located next to ECU's campus on Great Northern Way will feature the name of internationally acclaimed painter Emily Carr, one of the most central figures in Canadian art.

Vancouver Mayor Kennedy Stewart and ECU President Gillian Siddall were on hand to unveil the final station names during an announcement at ECU on Thursday. They were joined by Member of Parliament for Vancouver South Harjit Sajjan, MLA for North Vancouver-Lonsdale Bowinn Ma, and TransLink Vice-President Steve Vanagas.
Carr's work, which reflects the land and people of BC's West Coast, has influenced and inspired generations of artists. Her work provides audiences with magnificent expressions of BC's landscape. But importantly, it also gives viewers a doorway to the art and culture of the Indigenous communities that welcomed her onto their lands.

Today, her art encourages audiences to think about the colonial frameworks that have shaped our society, and invites us to educate ourselves on how this province was settled.
"The inclusion of Emily Carr in the station name is a meaningful step towards ensuring transit facility names are more representative of the region's population," said ECU President Gillian Siddall. "The Great Northern Way - Emily Carr station will connect ECU to diverse communities across the region and reinforces art, culture and design as vital parts of Vancouver's journey."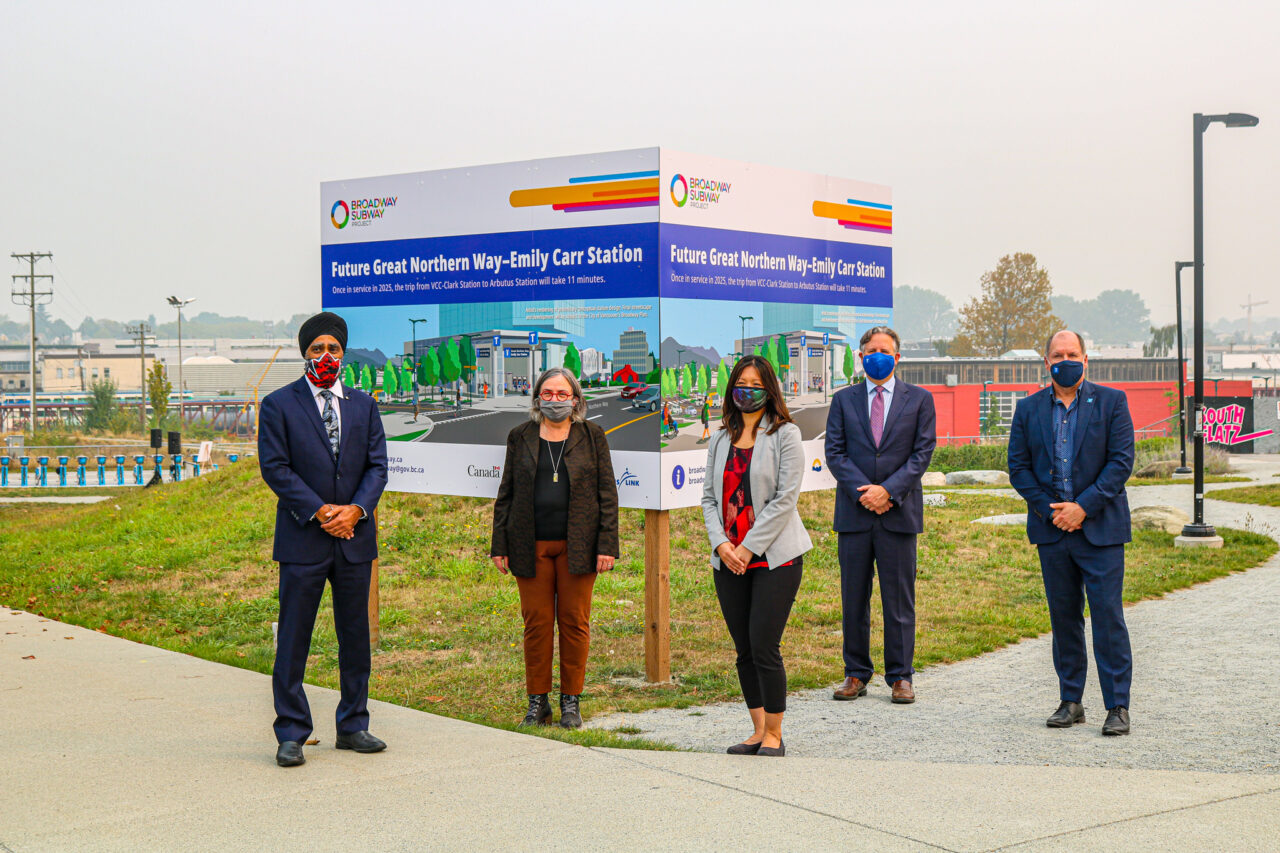 ECU is at the heart of an emerging creative hub in Vancouver and this SkyTrain station will bring a sustainable transportation option to the university's doorstep, leading to expanded accessibility and increased affordability for students, staff and faculty.
"On top of eased traffic congestion and reduced greenhouse gas emissions, the Broadway Subway project will make getting around without a car easier for so many throughout the region — especially for the students and faculty at Emily Carr University of Art + Design,' said Kennedy Stewart, Mayor of Vancouver.
In addition, TransLink and the Provincial Government have designed ECU as the community partner to help bring a new public art installation to the Great Northern Way – Emily Carr Station.
ECU is thrilled to be part of the process of bringing public art to the Great Northern Way neighbourhood and looks forward to the opportunities for community-building and broader engagement in art education that this project will bring.

Construction of the Broadway Subway Project is expected to begin this fall, with the new line scheduled to be in service in 2025. Once constructed, the Broadway Subway will be integrated with the regional transit network and operated and maintained by TransLink.

About Emily Carr University