Canadian Art Magazine Features Cover Artwork by Mimi Gellman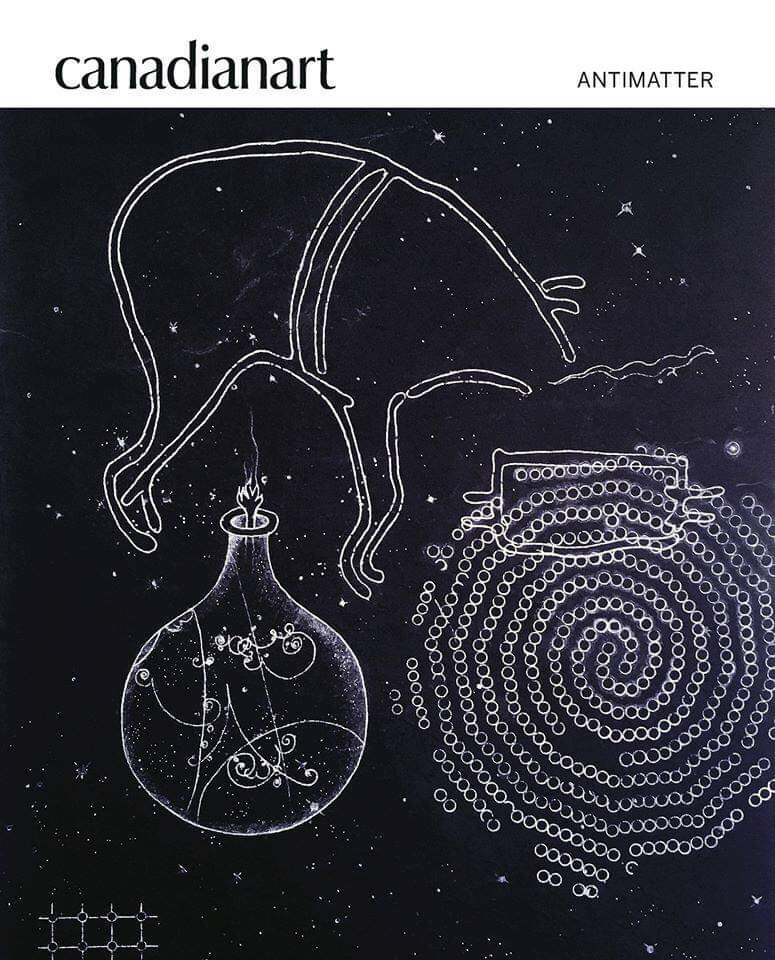 Posted on January 13, 2020 | Updated January 23, 2020, 8:47am
The work by the ECU Associate Professor is part of a drawing practice which explores the 'architecture of consciousness.'
Artwork by artist and ECU Associate Professor Mimi Gellman was selected to appear on the cover of the current issue of Canadian Art magazine.
The gleaming, otherworldly image graces the magazine's issue on antimatter — a subject which "presents a mirror world of abstract phenomena: time reversals, mutual annihilation, cosmic rays, cloud chambers, an infinite sea of sub-atomic particles that parallels our 'real' world of matter," according to the issue's editors.

Mimi describes her work as approaching some of the affinities between the biological, the perceptual, the cultural and the astronomical.
"My drawings do not explore the exterior world we perceive but rather what I call the 'architecture of consciousness' which permits us to perceive it," she says.

"Recalling astronomical diagrams and reflecting the mixture of hybrid cultural worldviews in my background, they reveal deep similarities between the dimension explored by sub-atomic physics and the implicit interiority of contemporary art."
The antimatter edition of Canadian Art also carries a feature article on Ingrid Koenig's and Randy Lee Cutler's Leaning Out of Windows project — an ongoing exploratory collaboration between artists, physicists and scholars.

Mimi's cover art was created for the first phase of the LOoW project. An exhibition of works from the latest phase of LOoW, called Leaning Out of Windows: Emergence, is currently showing at ECU's Michael O'Brian Exhibition Commons and RBC Media Gallery.