Community, Experimentation and Conversation Emerge Around Mark Johnsen's 'DIY Printmaking' Course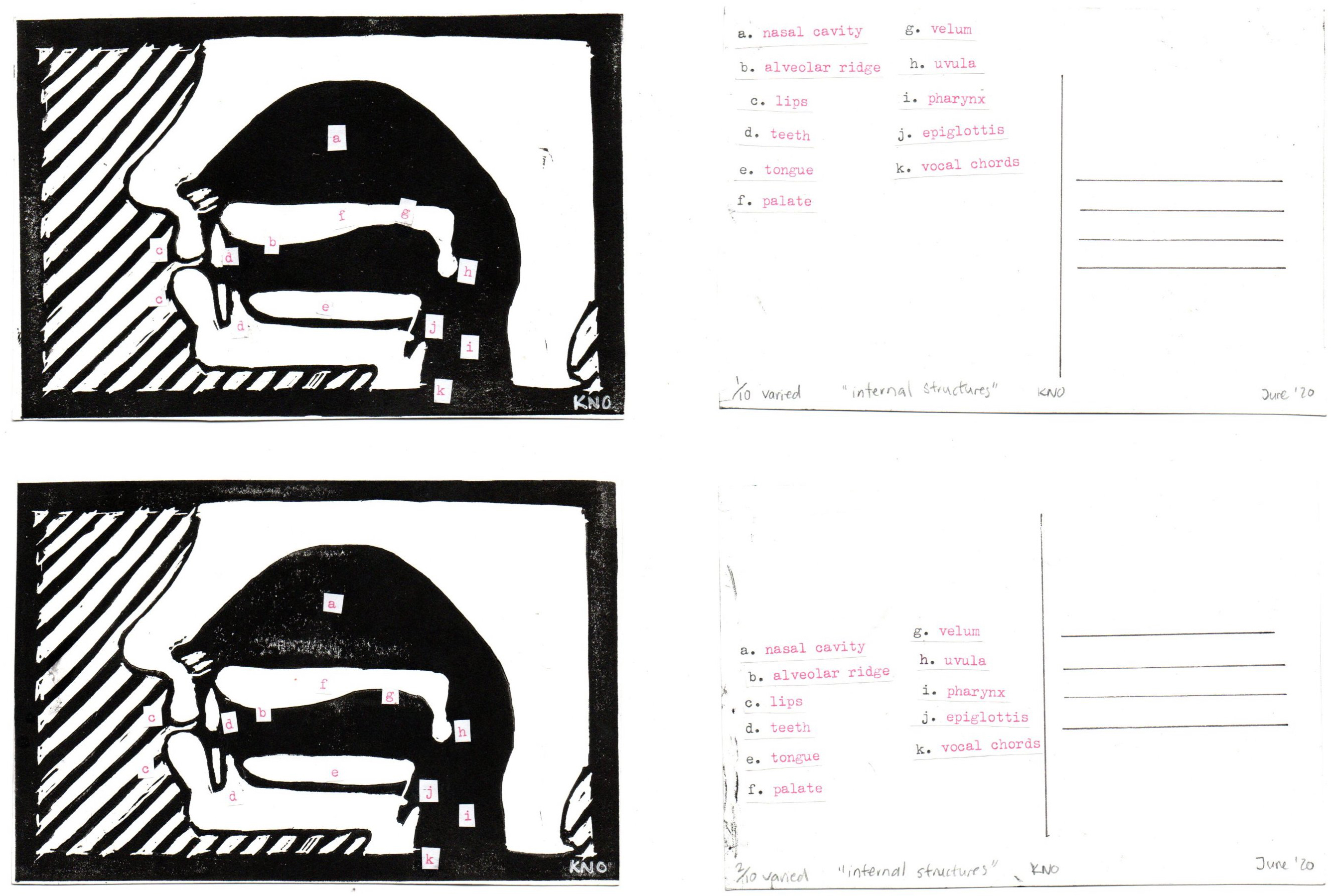 Posted on July 23, 2020 | Updated April 27, 2021, 11:50am
Students dive deep into the age-old art of printmaking from inside pandemic isolation.
A "DIY" printmaking course taught online by artist and ECU faculty member Mark Johnsen over the summer sparked a fledgling student community around mutual feedback and arts-focused discussion.
Mark says his students first began to meet as part of an optional, virtual "office hour" on Thursdays, which he'd set aside as a space for problem solving or questions around specific techniques.
"But as more students started to attend, the dynamic shifted," he says. "It was no longer a place to address problems but more to share work in progress, and talk about the art world more broadly. After a few weeks I renamed the hour, 'The Drying Rack,' as I felt like we were mimicking the experience of being in a physical print shop, standing around, watching each others' prints dry, offering feedback and letting the conversations flow authentically."
"Some students shared they were able to create more work from home than they ever did in a physical studio."
Keimi Nakashima-Ochoa, one of Mark's students, says the community feel was a bright spot for her and her classmates, and noted the benefits of feeling as though questions could be asked without interrupting structured class time.
"Mark facilitated the class community by hosting a 'community hour' every week," she says. "It was more casual and optional, and a few of us keeners would show up every week and we would be able to compare notes and chat about progress … It was as close to hanging out in the studios outside of class time as I think we could get!"
Keimi's classmate, Richard Brittain, likewise reports valuing 'The Drying Rack' as a much-needed opportunity to build relationships and exchange feedback.
"I think a lot of us were craving company, as we were then in the relatively early stages of self-isolation, and [The Drying Rack meetings] gave the class a sense of community absent from other distance education courses I had previously taken," he says.

"I looked forward to this time each week to see my classmates interpretation of the printing methods and to the opportunity to talk about printing with other students. In some ways (due in no small part to Mark's affable personality, no doubt) I felt there was more of a community and a connection between my classmates than in many classroom and studio based courses I have taken."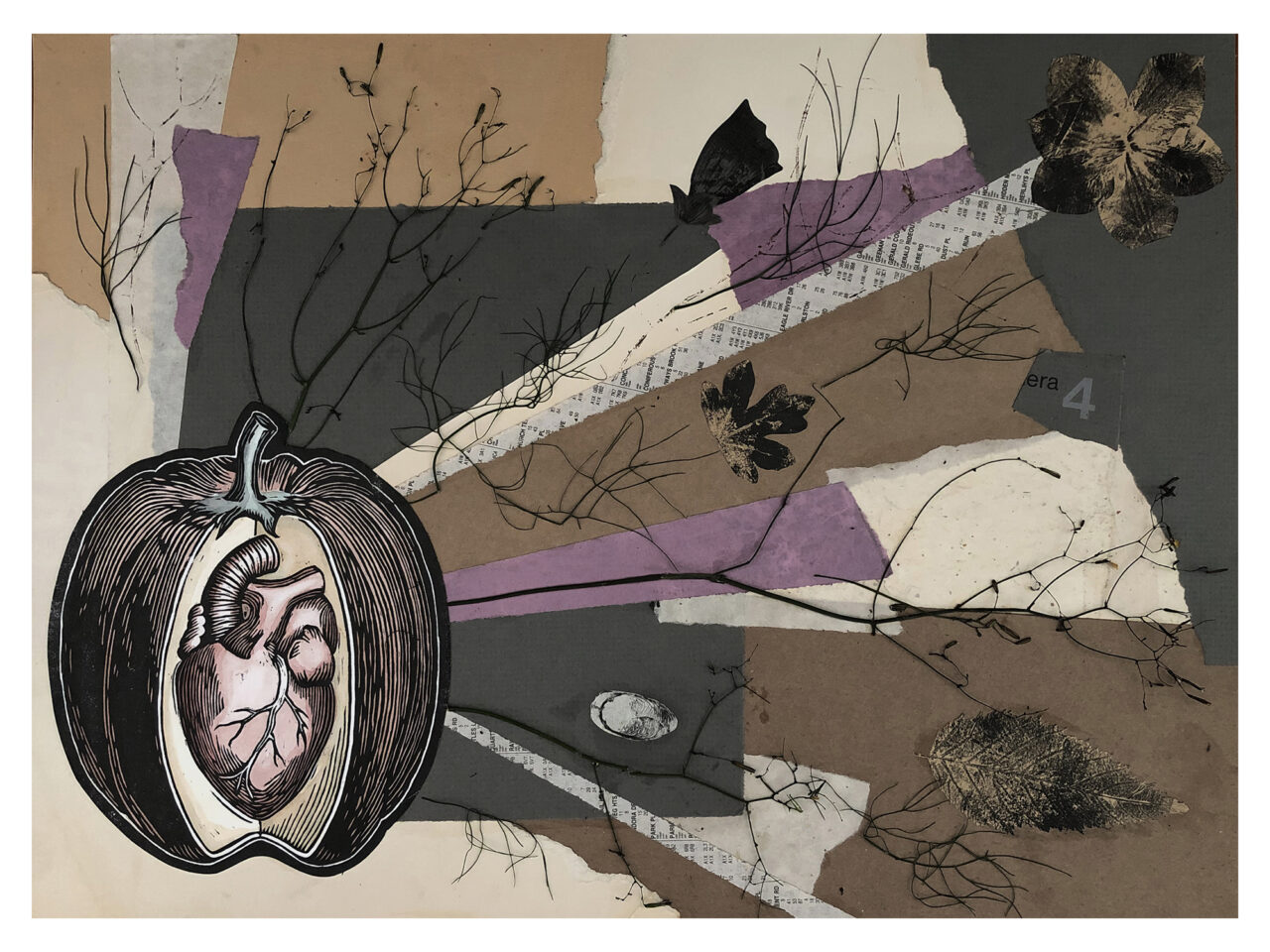 In a sense, the emergence of this nascent community reflects the broader logic behind Mark's curriculum (and indeed, behind Mark's artistic practice).
"A lot of the assignments I created stemmed from the confines of the current pandemic, wanting to maintain a dialogue with other artists, and trying to find a way to still have a practice with very limited supplies and resources (something most of us have to confront upon graduation anyways)," he says.
This is a lesson Mark and his partner, artist and ECU faculty member Sara-Jeanne Bourget, have taken to heart during lockdown, with their Patio Press virtual residency. So too was the great satisfaction he and Sarah-Jeanne derived from corresponding with other artists toward creating work for Patio Press — a satisfaction he wanted his students to experience.
"One of the most exciting things with the Patio Press project has been receiving plates, prints, and correspondence by mail," he says. "I wanted to share this same sentiment with my class, so I built one of their projects around printing and exchanging postcards. ECU generously funded the postage for the assignment, and students who chose to participate in the exchange received a portfolio of prints from their peers and myself. It was a real highlight!"
According to Keimi, these art-making philosophies came through loud and clear during her time as Mark's student.


"Mark was really conscious from the beginning that we may have access to limited materials from being in isolation," she says. "Every week he had demo videos showing us how he imagined/suggested using the materials required, while still encouraging our own adaptation of his methods."
Significantly, Keimi adds, the class learned the art of printing without a press, including using a wooden spoon, ink rollers, or body weight to bring their ideas to life.
"This was key in our ability to continue making the most successful prints possible," she says. "For some people in the class, this was their first printmaking experience ever, so I think it was extra practical for them in order to develop this practice from home."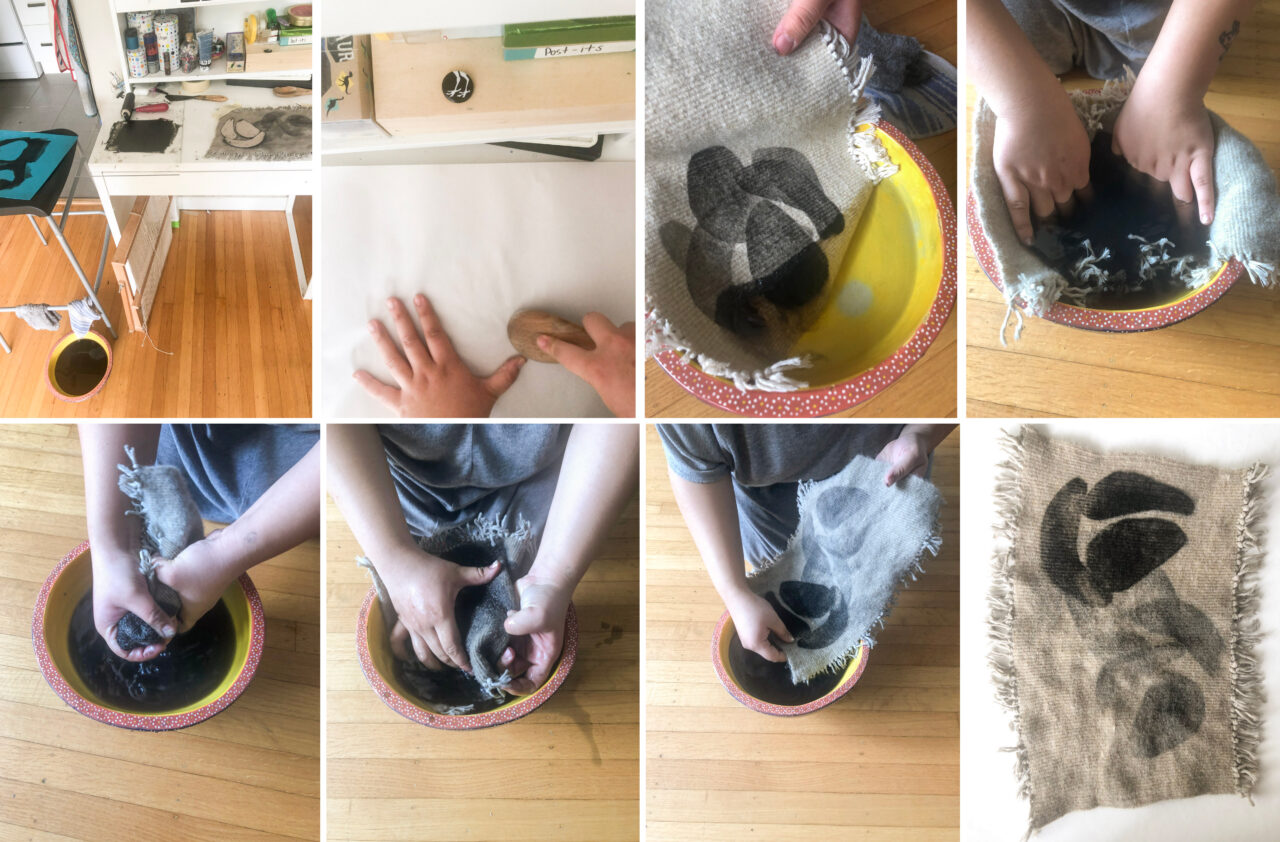 Richard, meanwhile, points to the experience of being actively encouraged to experiment as one that was not only relevant given lockdown restrictions, but actually spurred his excitement about the curriculum.
"Mark's emphasis on using materials we had on-hand and atypical printing techniques gave us plenty of freedom to experiment," he says.

"I think this was key to the making the course so successful. [His] approach of demonstrating the technique and then letting us experiment was well-suited to the experimental nature of non-press-related printing methods. The open-ended nature of the assignments also encouraged us to be as creative as we wished. I often found that I was enjoying the process so much that I produced many more pieces than required for any given assignment."

Mark's own printmaking practice provides evidence of an eye keenly attuned to the ways improvised circumstance can generate stunning work. Each work in his monoprint series, 21 Unearthed States, for instance, was each created by cleaning up the printing plate at the end of every day spent printing over the course of a month. He suggests that restrictions inherent to remote learning seemed to help drive home similar values of resilience and resourcefulness — lessons that can be tougher to learn in situations where resources are more readily available.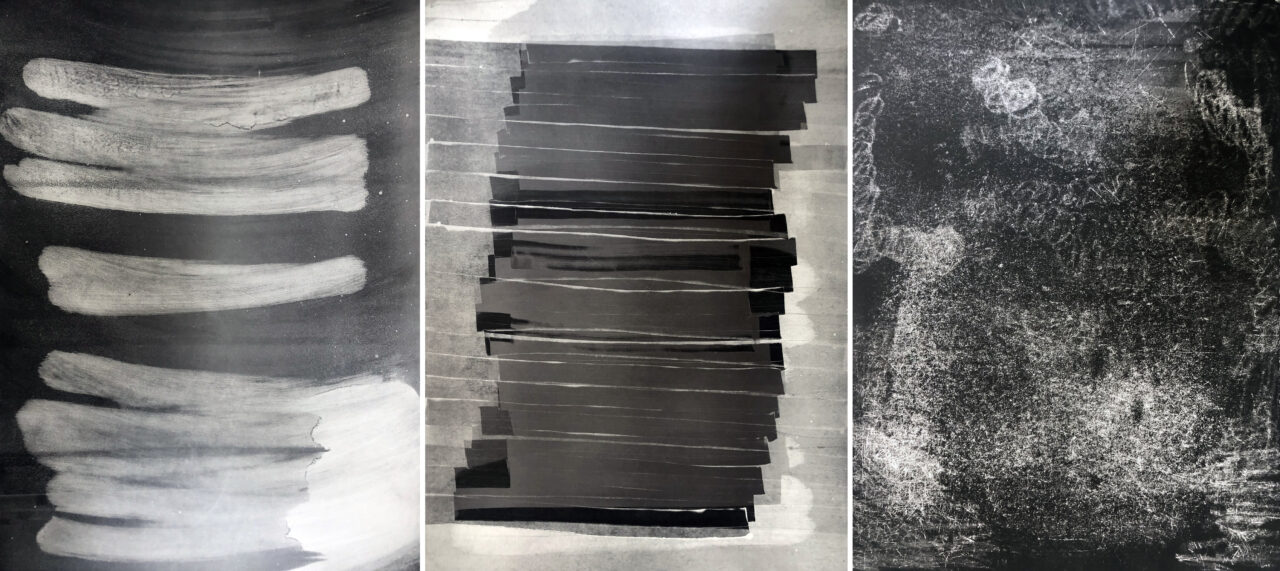 "Some students shared they were able to create more work from home than they ever did in a physical studio, which I never expected," he says. "Much as this course and online learning is one big experiment, a majority of students shared that they could be more experimental with their process. With freedom of exploration as their motivation, students integrated their DIY printmaking techniques with animation, photography, painting, drawing, textiles, and in a few cases as a social practice."
Mark will teach his DIY Printmaking course again, beginning in September.