ECU Foundation Show Goes Online!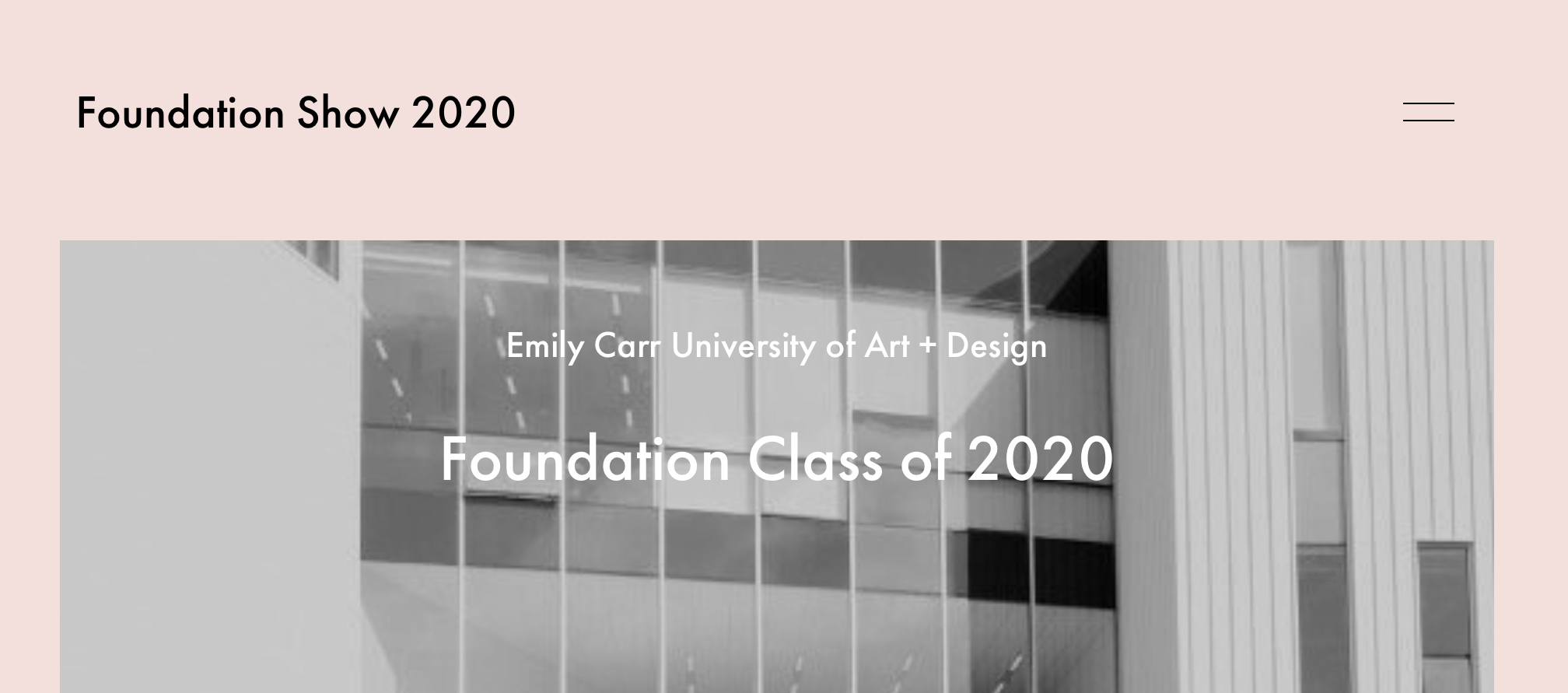 Posted on May 04, 2020 | Updated May 05, 2020, 2:43pm
Created to adapt to current conditions, this virtual exhibition features Foundation student artwork, reflections on this academic year, and course-based projects nominated by faculty.
The Foundation Show 2020 has gone virtual!
In a community that is constantly adapting to the conditions of a global pandemic the Faculty of Culture + Community reached out to Foundation Students and Faculty to offer a virtual exhibition space as a point of gathering, sharing, and celebration until we can come together again.
The exhibition is now open online, and represents an ever-growing collection of student artwork + reflections on the year, Faculty assignments, project documentation and more. We invite you to check-in frequently, as the site continues to be updated as Foundation community responds to our call from near and far.
You can also check out the work on Instagram!

Congrats Foundation 2020 students, for making it through your first year at Emily Carr! May your perseverance, hard work, and creative developments be recognized, as your works occupy this digital place, an evolving and growing archive of this point in time.

Are you a Foundation Student or Faculty member wanting to get involved? Reach out to: Jennifer Dickieson (jdickieson@ecuad.ca) + Willow Silvestrone (wsilvestrone@ecuad.ca).