ECU President Gillian Siddall Joins Universities Canada's Board of Directors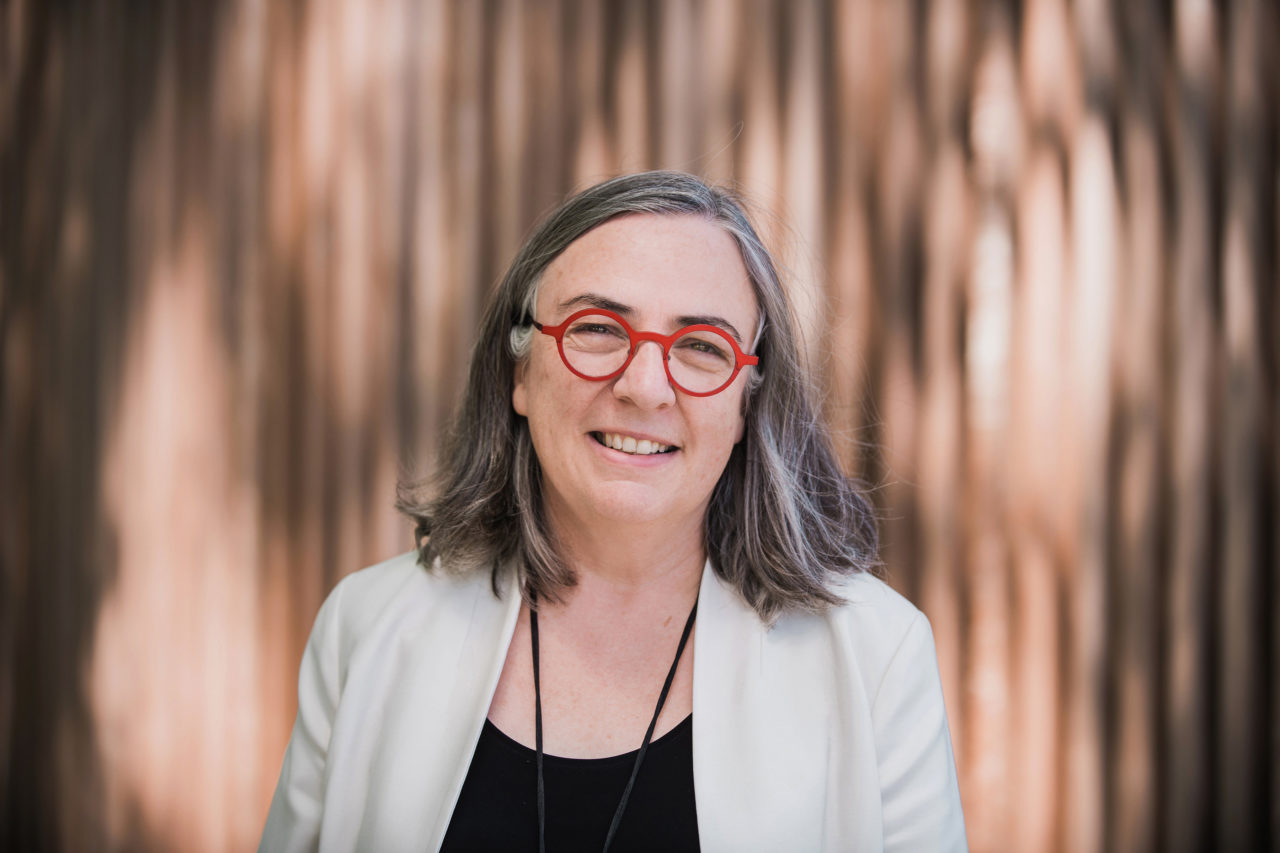 Posted on November 04, 2020
The position will see Gillian help guide UC's advocacy for Canadian universities at the federal level.
Gillian Siddall, President and Vice-Chancellor of Emily Carr University, has been named to the 2020-2021 board of directors for Universities Canada.
As board member, Gillian joins 11 other university presidents as well as president of the association, to guide Universities Canada's advocacy for Canadian universities at the federal level.
"I'm honoured to be appointed to the Universities Canada board of directors, particularly as the first board member representing a university dedicated to art and design," Gillian says. "It's a privilege to join such an esteemed group of leaders, and I look forward to working with them to champion and advocate for universities and their communities from across Canada."
Gillian Siddall was appointed president of Emily Carr University in 2018, following a long career in academic leadership and the performing arts. She began her career as a sessional lecturer at the University of Guelph, accepting a tenure-track appointment at Lakehead University in 1998, where she went on to become the founding director of the teaching and learning centre, and then dean of the Faculty of Social Sciences and Humanities for six years.

Her research area is Canadian literature, and she has published extensively on the subject of musical improvisation, both within and outside a literary context.
Prior to joining Emily Carr, Gillian served as Vice-President Academic and Provost at the Ontario College of Art and Design University, where she led the academic planning process. Gillian is an advocate of Indigenization and decolonization within the university sector.
She holds an honours BA and MA in English from the University of Guelph and a PhDin English from the University of Western Ontario. She is also a jazz vocalist and co-founder of the Guelph Jazz Festival.

Named to the board alongside Gillian were new members Benoit-Antoine Bacon, President of Carleton University; Ed McCauley, President of the University of Calgary; and Pierre Cossette, Rector at the Université de Sherbrooke. Universities Canada also welcomed Meric Gertler, President of the University of Toronto as Vice-Chair; Melanie Humphreys, President of The King's University as Education Committee Chair; and Mohamed Lachemi, President of Ryerson University as Finance Committee Chair.
Universities Canada is a non-governmental, membership-based organization headquartered in Ottawa. It provides a forum for university leaders to share ideas and address challenges in higher education, supports students by providing online information on university study and offering scholarships on behalf of private sector companies, and fosters collaboration among universities and governments, the private sector, communities and international partners.