Ed Park Paints the Invisible, Omnipresent City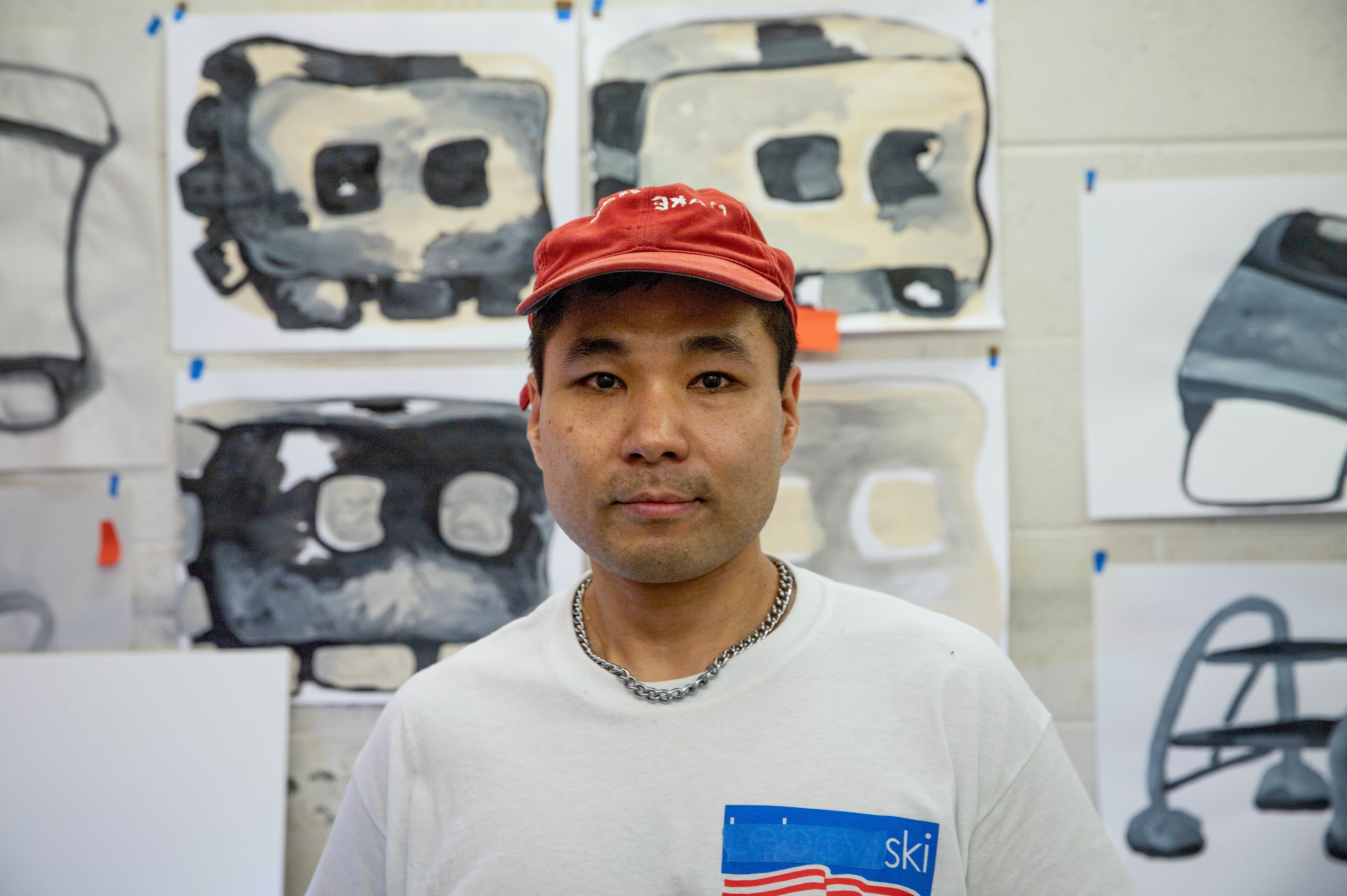 Posted on September 07, 2020
The artist and recent ECU grad reflects on the challenge of seeing the familiar anew.
The things that we see most often can be the things we have the hardest time seeing, says artist and recent Emily Carr University graduate Ed Park (BFA 2020).
From his studio which he shares with another artist, called Duplex, in Vancouver's Hastings-Sunrise neighbourhood, Ed describes his interest in painting those familiar sights.
"I want to make a painting that's not simply aesthetically pleasing," he says. "I also want to paint my time. And I think the easiest way to tackle that is just to paint what you see, however small it is. Things that are easily overlooked."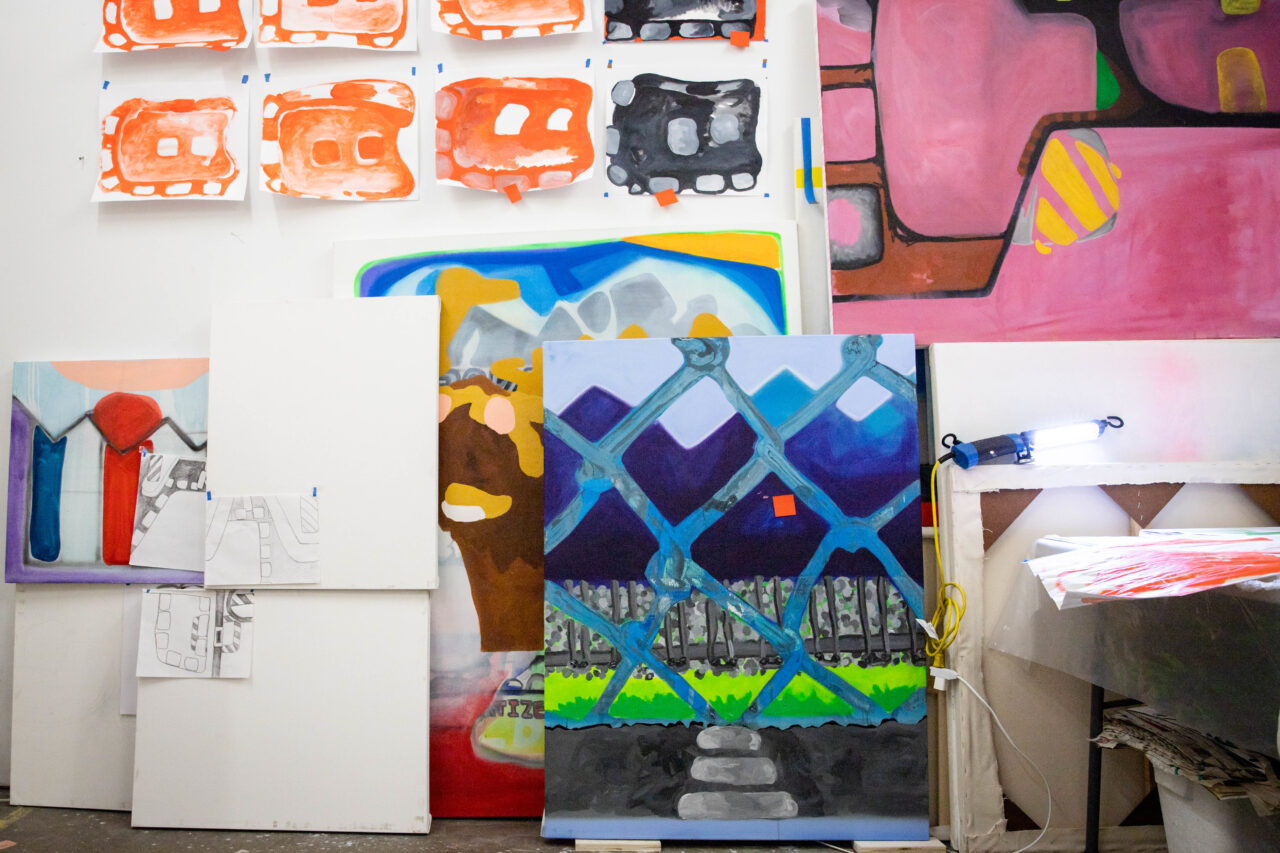 In Ed's current artistic lexicon, these easily overlooked objects and environments include modular, utilitarian structures such as fences, barriers, walls, shelves and screens. Typically, he notes, these things are purely functional. They are intended to facilitate a redistribution of people and possessions rather than holding particular significance in and of themselves. For Ed, however, these mute objects are the main event.
"When I think of Vancouver, I think often of the distance between people, and distance in public space, where people travel from one place to another," he says. It's this distance, in particular, that he says is captured symbolically by his most recent subject: plastic water-filled barriers.
Currently, more than a dozen small-scale preparatory studies of the ubiquitous mobile jersey barriers line his studio walls, rendered in both grey-scale and glowing neon colours. Visible below them, at the head of a leaning stack of paintings, is a larger work depicting a landscape seen through a chain-link fence.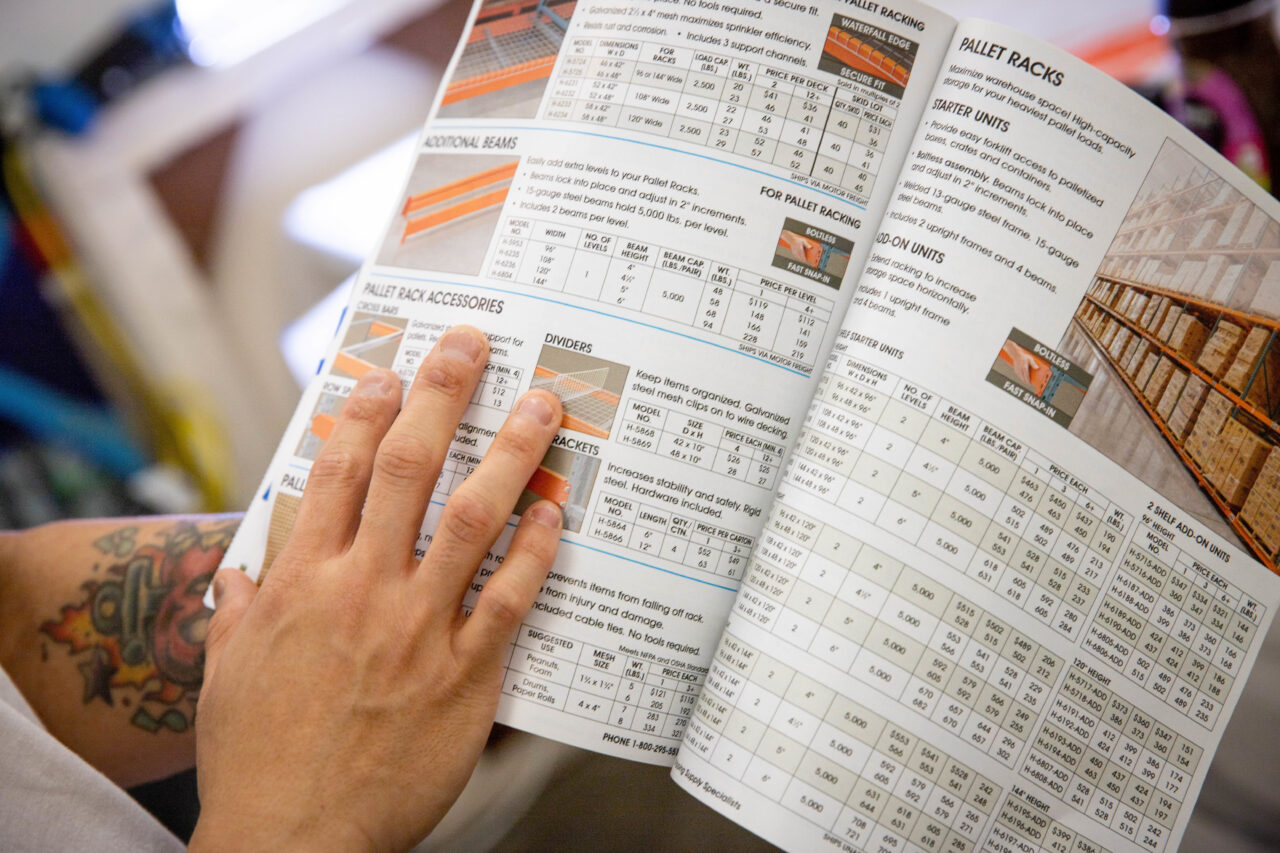 "I'm painting snapshots of Vancouver," he says, further indicating his Vancouver is one defined by partitions. "Some of them are really abstracted; mostly, they're scenes you might be familiar with. I'm exploring shapes. Blocks and things you can multiply."
As an in-studio reference, Ed uses a U-Line catalogue — a densely packed paper inventory of shipping, packaging and industrial supplies. Thumbing through the volume, he notes the quality of gratuitousness with which it presents images and information.
"It's very overwhelming," he says, noting that, in a sense, the incoherence of much of what is presented allows him to focus on the images he draws on for inspiration. "I don't understand these numbers, so all I see is the pictures."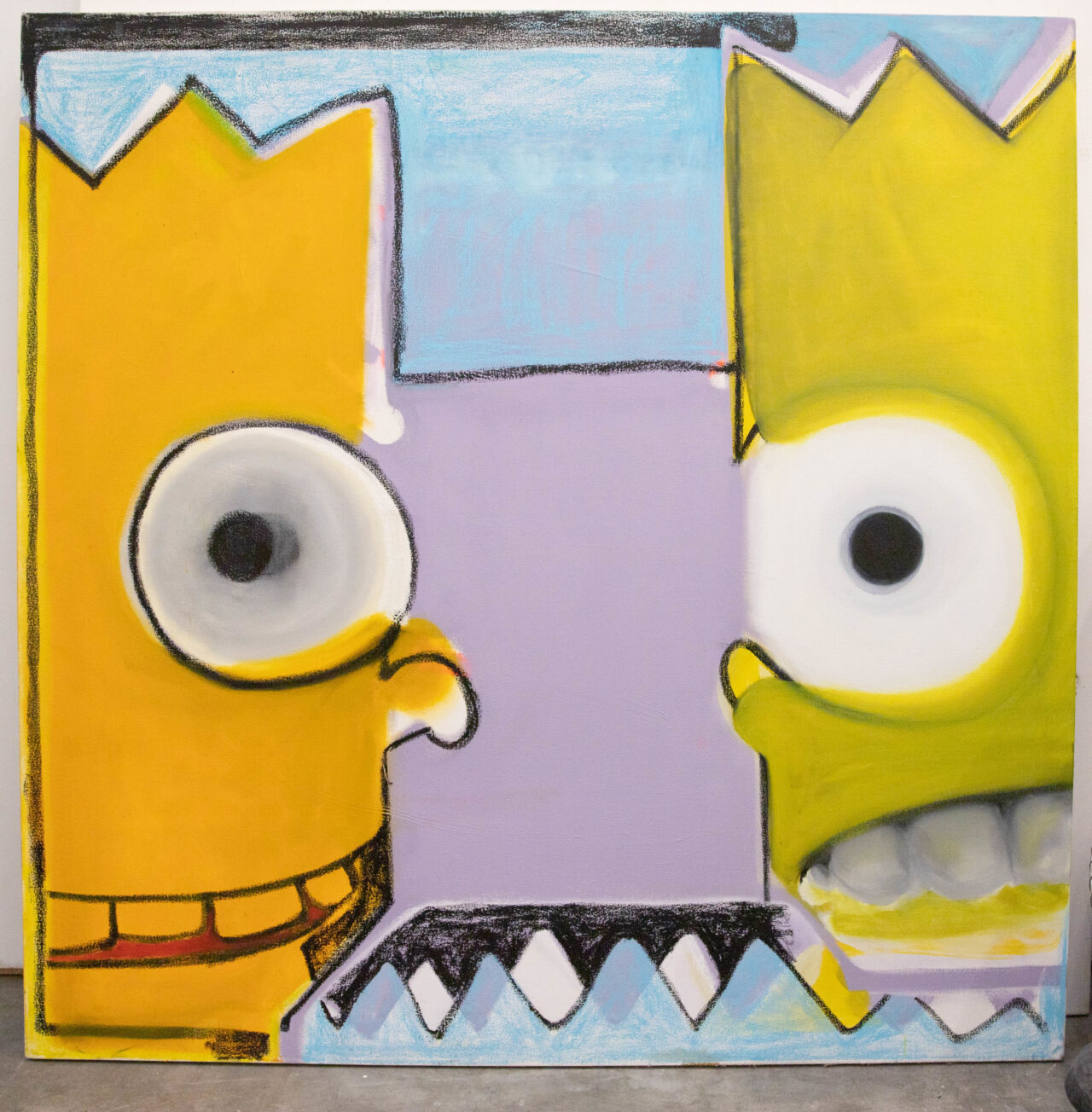 The modularity and apparent endlessness of the assemble-after-purchase boxes, bins, signs and racks listed in the catalogue have likewise been an inspiration for Ed, who is currently planning an exhibition of his water-barrier works.
"You need to assemble many of these things to make them whole; all of these parts need to be put together," he says. "I want my paintings to be the same as the actual thing I'm painting, so when I show them I want them to be everywhere — overwhelmingly stimulating. Either a huge number of blocks, or a single, really big block, like a huge, dumb character."
This exercise, according to Ed, is not just one of discovering a voice as a painter; Ed views his current practice as a way of placing himself in the world.
"You see these things all the time and so you forget they're there," he says. "Trying to find something new in that is a way to find myself, to locate myself, too."