Genki Ferguson Explores Intimacy and Isolation in His Debut Novel 'Satellite Love'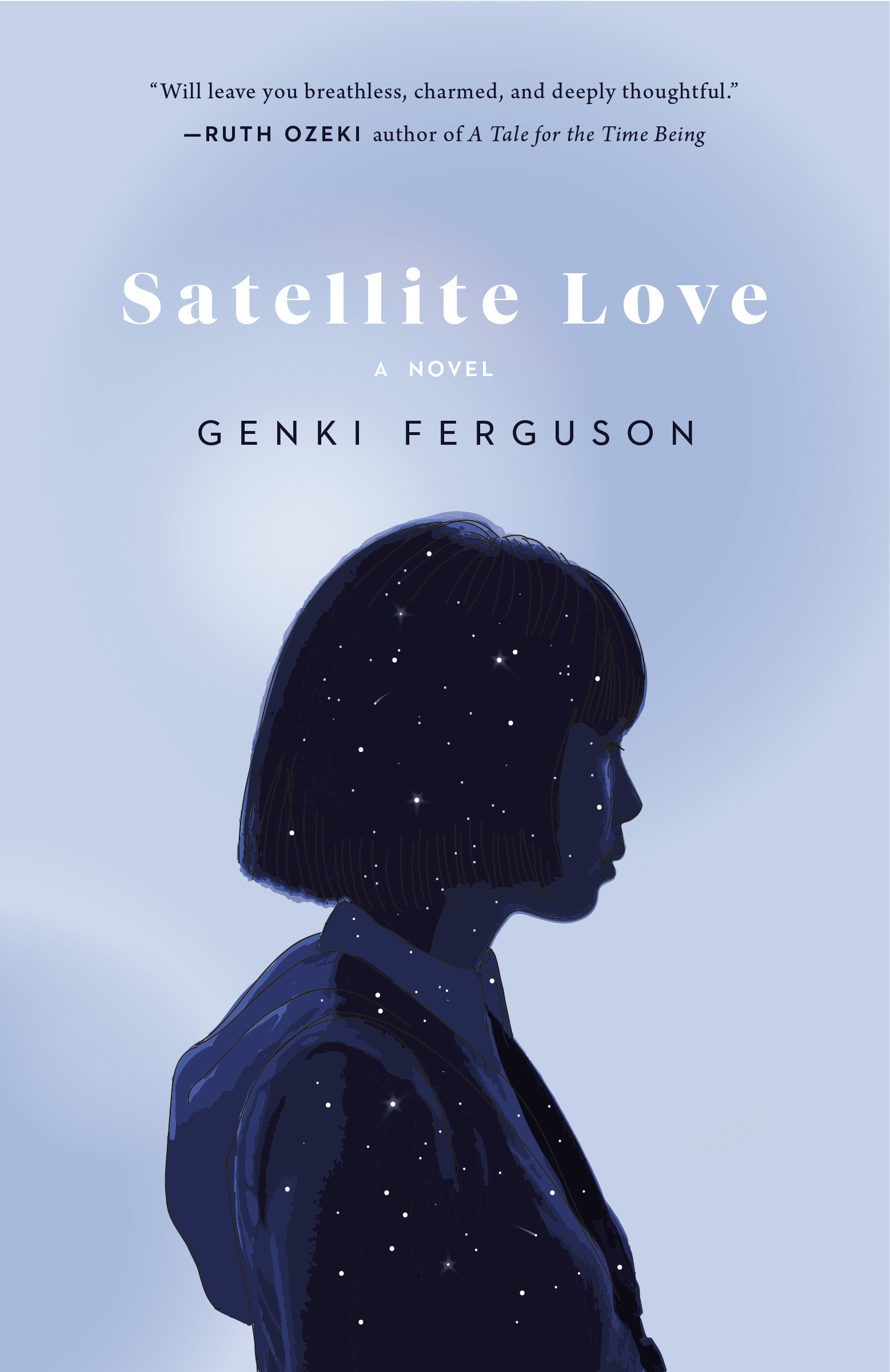 Posted on September 23, 2020 | Updated December 10, 2021, 11:35am
The artist, writer and recent ECU grad began work on the story during his studies at ECU.
A debut novel by artist and writer Genki Ferguson (BMA 2020) is set to be published early next year by McClelland & Stewart.
The book, entitled Satellite Love, was written during Genki's time at Emily Carr University in the Film + Screen Arts program, with his first draft completed during his second semester.
"I was initially planning for the concept — a girl falling in love with a satellite — to be a short film, but didn't feel confident enough in my directing ability to pull it off," Genki, who was the recipient of the 2017 Helen Pitt Award for Visual Arts, says.
"It's hard to pinpoint when or why I decided to write it as a novel instead; the story just naturally fell into long form. I guess it's since I've been a big reader all of my life."
The novel tells the story of sixteen-year-old Anna Obata, who lives in "a city in southern Japan that progress has forgotten," according to the book preview.
"An outcast at school, and left to fend for herself and care for her increasingly senile grandfather at home, Anna copes with her loneliness by searching the night sky for answers. But everything changes the evening the Low Earth Orbit satellite (LEO for short) returns her gaze and sees her as no one else has before."
The work has already received praise from fellow authors; Ruth Ozeki, author of A Tale for the Time Being, called the book "one of those rare and affecting novels that will leave you breathless, charmed, and deeply thoughtful. A beautiful rumination on sentience, imagination, impermanence and friendship, Genki Ferguson has written a story that lives on the precarious and satisfying edge of melancholy and exuberance."
"People seek each other out in an attempt to understand ourselves. I've heard it said that one can never truly understand another, but I think, at the very least, we can get pretty damn close."
Genki says his story's more sorrowful themes — including loneliness and alienation — are drawn from what he believes are inherent elements of the human condition, though he contends that such experiences should not be viewed as necessarily detrimental.
"I think all of us are, to an extent, lonely," he says. "It's an unavoidable aspect of life — what happens when anyone's rich inner life is put out into the world. That being said, I don't believe this to be a negative thing, but rather a shared experience, something that can actually be used to connect people rather than keep them apart."
Although the novel is set in Japan, much of the story reflects Genki's own experience of moving from his home in New Brunswick to Vancouver, he says, which was initially one of disconnection and isolation.
"While it was difficult, I also met so many fascinating and compassionate people," he says, adding human beings have a natural impulse to come together, and to form community around the project of mutual recognition.
"People seek each other out in an attempt to understand ourselves. I've heard it said that one can never truly understand another, but I think, at the very least, we can get pretty damn close."
The experience of readying a book for publication during a pandemic, meanwhile, has been "bizarre," Genki says, although no more unusual than any of the countless other impacts the pandemic has exerted on everyone's daily life.
"It's been a challenging year for all of us, and I count myself lucky in that I can continue to write in isolation," he says.
"Now, more than ever, I'm grateful to have such a supportive community around me, both at my publisher McClelland & Stewart, and from my time at ECU. I'm optimistic for how the world will look in March, when Satellite Love will actually be on shelves."
You can pre-order Satellite Lovein paperback, ebook or audiobook now, through Penguin Random House Canada.