Joshua Ralph's 'Trilo-Bite' Featured at 2020 OIAF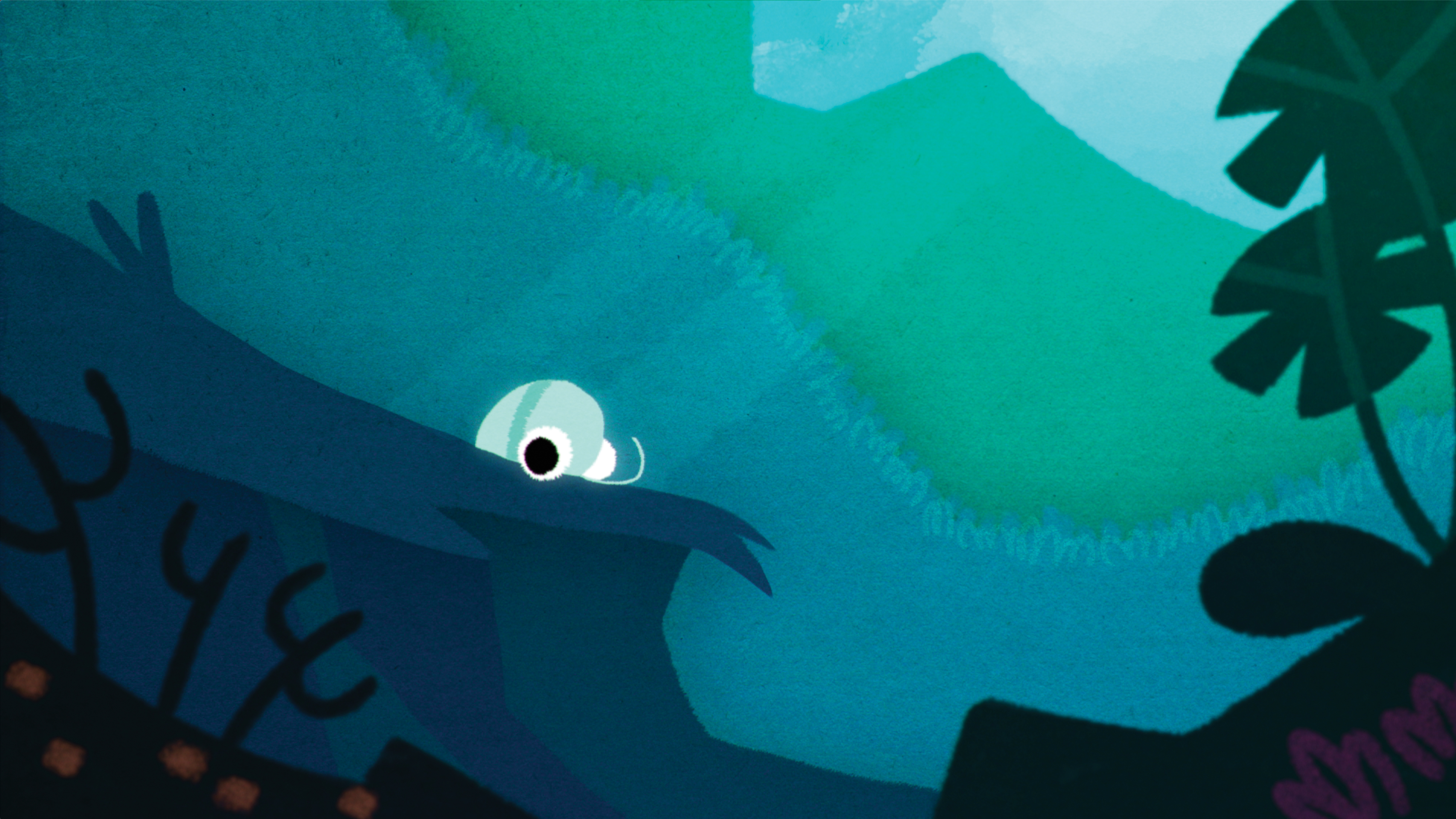 Posted on October 09, 2020 | Updated October 09, 2020, 8:57am
The artist, ECU student and former youth-arts educator brings his childhood fascination with prehistoric animals to the brightly coloured animated short.
Trilo-Bite, an animated short film by artist and fourth-year ECU student Joshua Ralph, was recently featured at the prestigious Ottawa International Animation Festival (OIAF).
The film, which was produced as part of Joshua's third-year studies, tells the story of a trilobite and a dunkleosteus — prehistoric sea creatures, both of which are now extinct, and both of which Joshua says inhabited his childhood imagination.
"I've had a life-long fascination with all things prehistoric, so naturally, making a short about some long-gone fish and protomammals was bound to happen," he says.
"My love for this subject, as is the case for most kids, was sparked in my childhood. I like to bring forward that same sense of child-like wonder and humour across my body of work."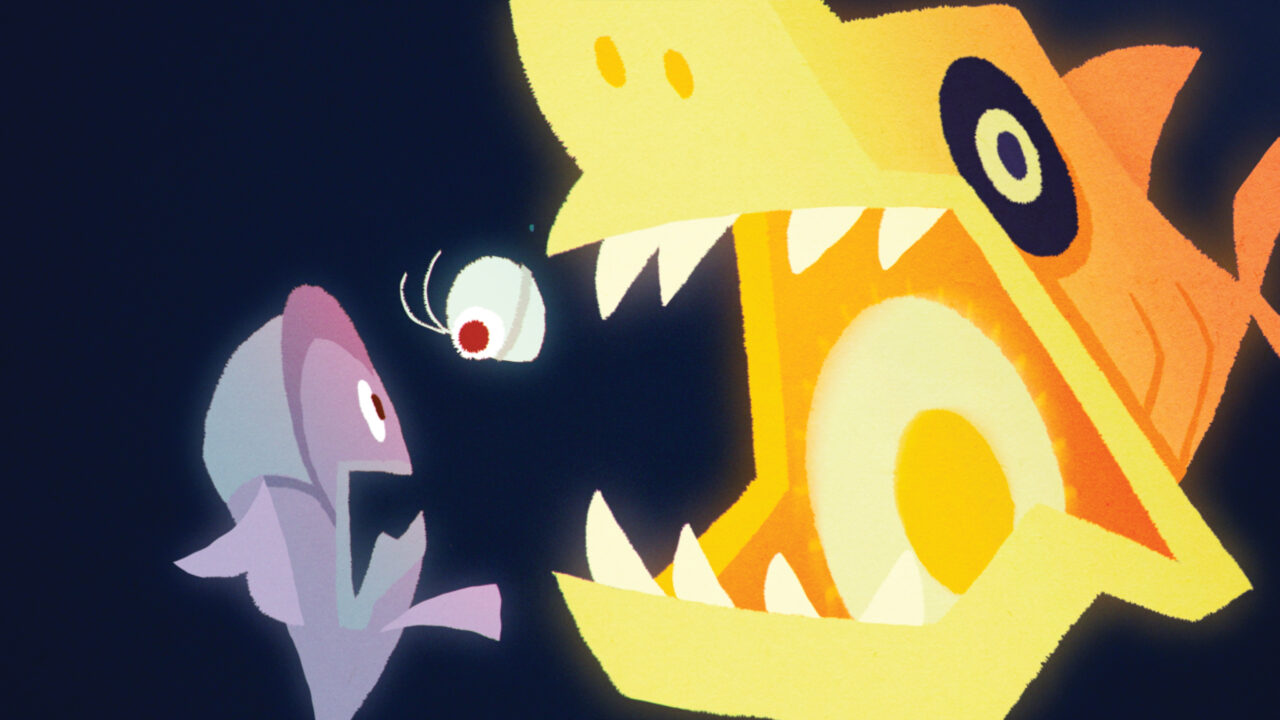 Years of experience working as a youth art instructor have likewise helped Joshua develop strategies for "captivating the attention of children," he adds.
"I enjoy taking up the challenge."
Trilo-Bite's appearance at the 2020 OIAF is part of a banner year for ECU animators at the festival, with Alisha Steinberger and Goody Chao Wu's Across the Bridge and Kunsang Kyirong's Yarlung likewise selected for participation, and Yarlung chosen as Best Canadian Student Animation.
"I feel extremely fortunate to have been selected to partake in this year's festival," Joshua says.
"The experience has been a bit daunting but also encouraging — being given the opportunity to partake among so many talented animators' and filmmakers' work was nothing short of inspiring. It was an honour to have represented Emily Carr Animation (virtually) alongside the other alums selected for the competition."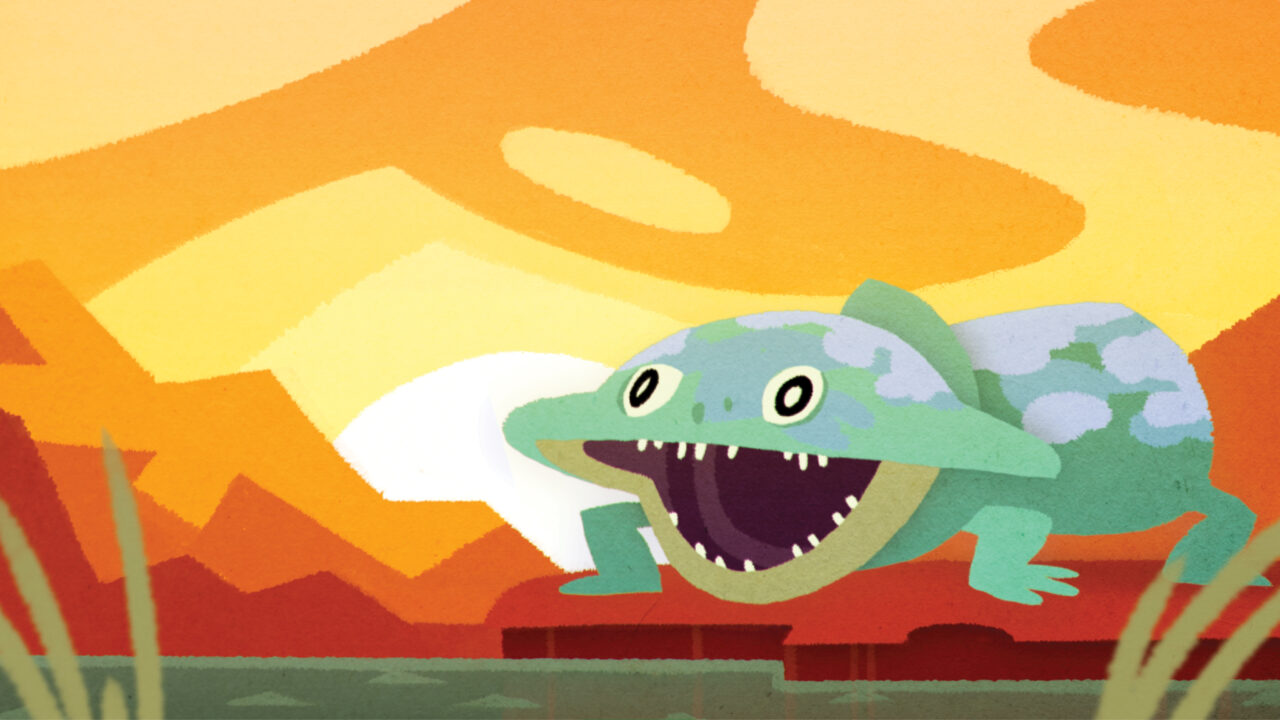 Joshua says his vivid, evocative animations are accomplished by embracing both digital and traditional approaches — "the best of both worlds, as it were," he says. His most recent experiments include using motion tracking and 3D cameras.
At the heart of any technique he chooses to employ, however, is a dedication to the art of storytelling.
"I am particularly drawn to animation's ability to tell boundless stories," he says.
"You really can do anything with it, and I'm enamoured watching filmmakers' imaginations really go ham with the medium."
You can see some of the visual development process behind the film on Joshua's website.