Leadership Profile | Brenda Crabtree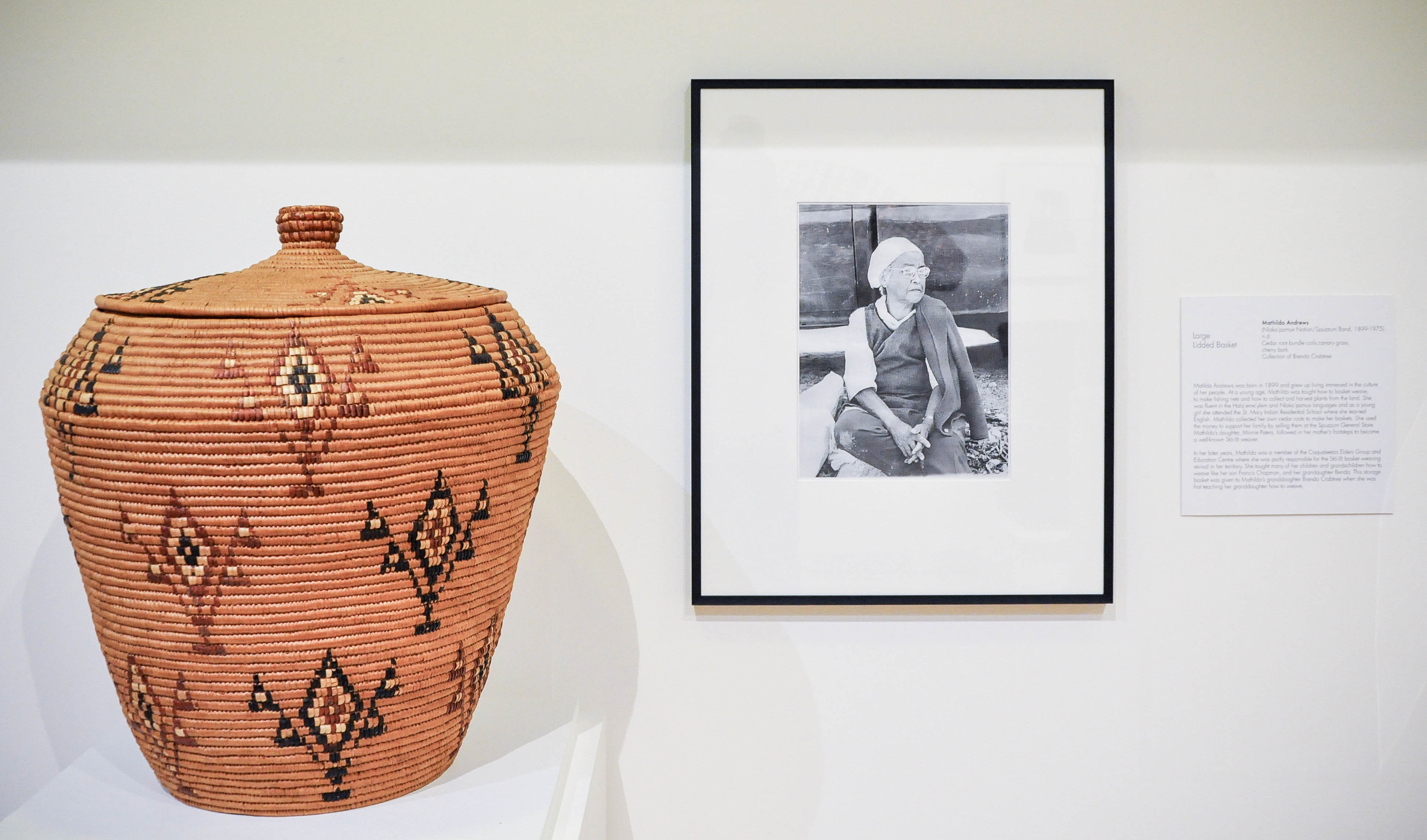 Posted on February 21, 2020 | Updated February 26, 2020, 9:53am
The director of the Aboriginal Gathering Place and Special Advisor to the President on Indigenous Initiatives at ECU is also an accomplished artist, curator, mentor, community facilitator and cultural consultant.
Ask Brenda Crabtree about any part of her many practices, and her answer will inevitably turn to community, history, politics or pedagogy.
This isn't deflection. As a rule, Brenda focuses simultaneously on both what is directly in front of her, and what's going on all around her.
"For me, it's all about community outreach," Brenda says. This priority can be seen as a throughline that connects her own material, artistic practice with her work as a curator, mentor, cultural consultant, educator, director of the Aboriginal Gathering Place and most recently, with her appointment to Special Advisor to the President on Indigenous Initiatives at Emily Carr University.
"The sharing and the transfer of cultural knowledge, I learned that from my grandmother," Brenda says. "And I know how important education is. Even though traditional knowledge is relevant, we live between these worlds of traditional knowledge and contemporary knowledge."
She notes she was the first person in her family to get a university degree.
"It was a really big deal," she says. "So, I really see education as being a huge component in being able to live my life the way I want to live it, and being able to share, learn, make connections …"
Indeed, in 2016, Brenda was honoured by the BC Achievement Foundation as an enduring champion for Indigenous artists, and has been a key figure in developing groundbreaking programs such as Decolonizing the Healthcare System through Cultural Connections, the Urban Access to Aboriginal Art Project, and the Aboriginal Canadian Entrepreneurs artist residency.
Meanwhile, she sits on a number of boards and committees including the City of Vancouver's Public Art Committee; the YVR Art Foundation's board of directors; the Bill Reid Gallery's content committee; the First Nations Council for Coast Mountain College; and Ornamentum magazine's editorial advisory committee.
Her work as an artist is likewise as much an act of considering context as it is one of pure creation. This broad focus was front and centre during a pair of recent exhibitions — Li iyá:qtset: We Transform It at Abbotsford's The Reach gallery, and We Carry Our Ancestors: Cedar Baskets and Our Relationship to the Land at the Legacy Art Gallery in Victoria, BC.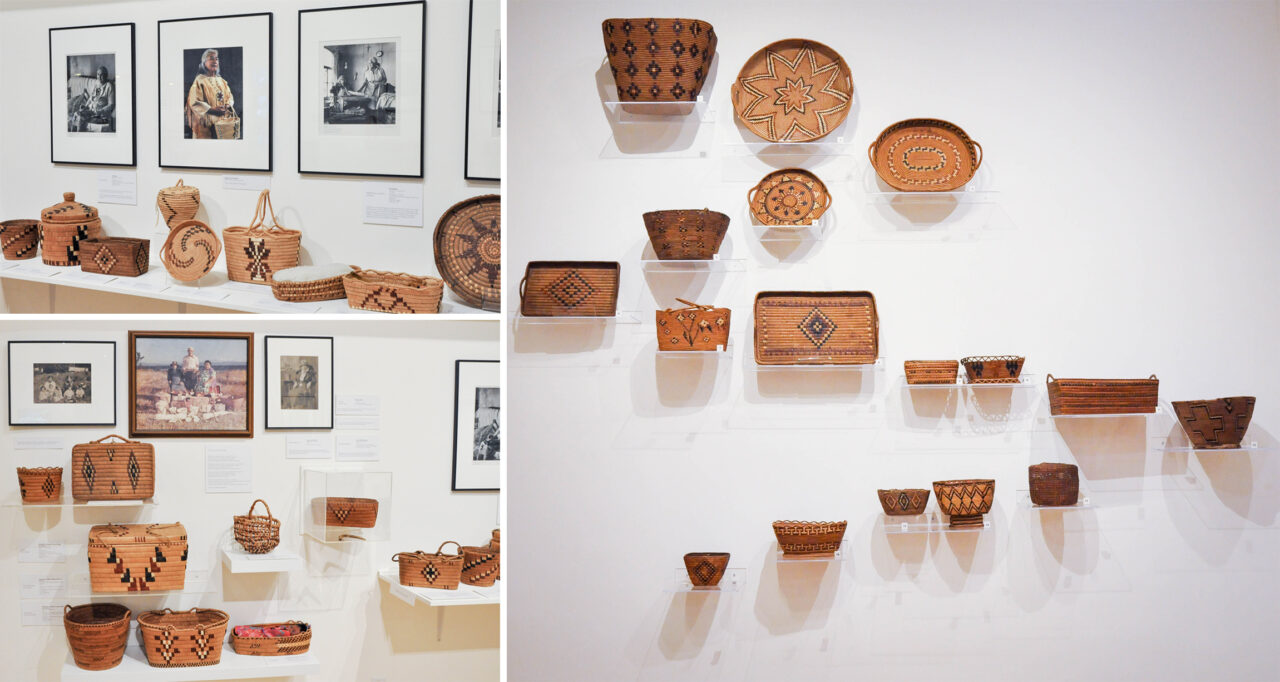 WE CARRY OUR ANCESTORS
Lorilee Wastasecoot, curatorial intern at Legacy, curated We Carry Our Ancestors. She says she reached out to Brenda last spring in the hopes of collaborating on a show.
"I'd heard nothing but wonderful things about the work she does in her community and with students," Lorilee says. "I was aware that she was an amazing basket weaver, and I just really admired the way that she works with people, Indigenous artists, and how she acts as a mentor to Indigenous artists."
Brenda quickly proved to be generous with both her time and her expertise, Lorilee notes. For the exhibition, Brenda created a basket out of red and yellow cedar, called Technical Chaos, which "was really exciting," Lorilee says.
Brenda also loaned the exhibition a basket woven by her grandmother, Matilda Andrews, which was displayed alongside her uncle Francis Chapman's baskets, to "show how basketry carries through families." (Brenda — who belongs to the Spuzzum Band and has both Nlaka'pamux and Stó:lō ancestry — learned weaving from her grandmother. Her own practice focuses on traditional fibers such as inner cedar bark, cedar roots, spruce roots, and wool).
Brenda donated cedar materials and made a pounded cedar mask for the gallery's workshops, loaned tools used for basket weaving, and brought samples of cedar weaving and coiling for people to touch and smell.
"She knew it was going to be very important for people to experience the materials that way," Lorilee says. These gifts enabled hundreds of students to participate in roughly 35 tours, each including a demonstration for making cedar rope bracelets, she adds.
We Carry Our Ancestors also presented Odessa Shuquaya's award-winning short documentary, "Cedar Tree of Life." The films explores the relationship between cedar and three Indigenous women who work with the material. Brenda is one of the three Salish women featured in that film.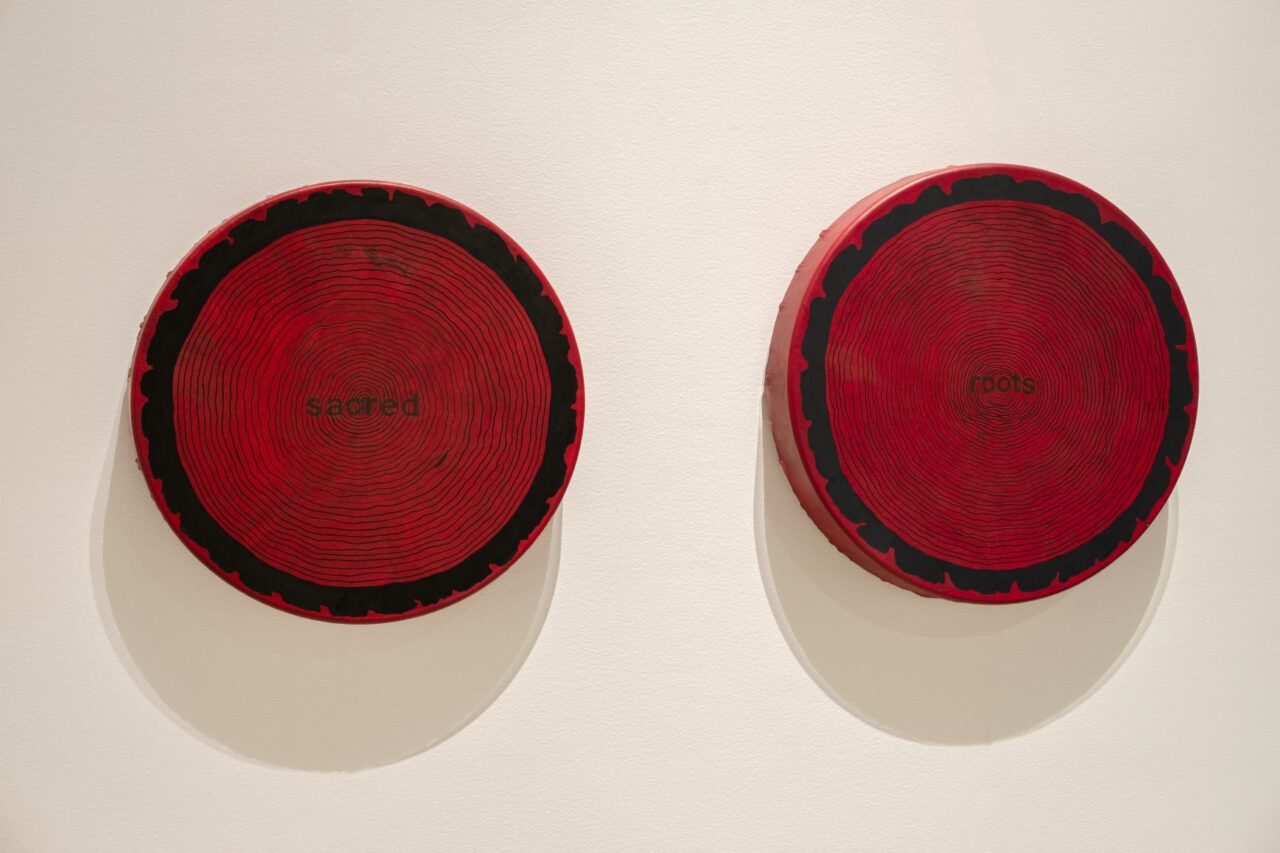 LI IYÁ:QTSET: WE TRANSFORM IT
"Cedar Tree of Life" likewise played a role in Brenda's contribution to the Li iyá:qtset: We Transform It group exhibition at The Reach.
According to Adrienne Fast, curator of art & visual culture at The Reach, each person in the group of more than a dozen artists, writers, and thinkers were invited to select, attend, and respond to films in the Reel Change Indigenous Film Series, which was hosted by The Reach between October 2018 and July 2019. Each of the respondents, she notes, is "connected through their Stó:lō heritage and/or the contributions they have made to culture in Stó:lō territory."
"Cedar Tree of Life" was one of two films, along with Loretta Todd's "Hands of History," to which Brenda responded. The result was a pair of elk-hide drums, each painted to resemble a cross-section of a tree, entitled Sacred Roots.
"The cedar tree is known as the 'Tree of Life' and is highly valued and revered for its contribution to the physical, cultural, spiritual, and ceremonial practices of local Indigenous communities in British Columbia," wrote Brenda in her exhibition statement. "All components (roots, bark, trunk, branches and boughs) of the tree are used. As an Aboriginal artist who works primarily with cedar bark and roots for my material practice, I am grateful for the gifts that the cedar tree provides."
Adrienne, in her catalogue essay, notes that while cedar is more explicitly evident as a material in Brenda's weaving work, the "suggestively performative form of the drum" pays another kind of homage to the tree.
"Though static and silent in the exhibition space, it is easy to imagine this work brought to life through drumming and singing, practices that acknowledge the importance of the cedar tree in the cultural, spiritual, ceremonial, and community life of the Stó:lō people," Adrienne writes.
She adds that "the artwork and writings in Li iyá:qtset … are a collection of acts that acknowledge the interconnectedness and interdependence of all things, including cultural forms." This observation aligns the Li iyá:qtset exhibition squarely with Brenda's custom of looking far beyond her own two hands when considering her work.
Whether imagining the future lives of her objects, or striving to bring an audience into closer contact with her materials, Brenda's awareness of the "interdependence of all things" has made her career one of co-operation, collaboration and collective elevation.