Loretta Todd's Efforts to Keep Cameras Rolling During COVID-19 Featured in Playback Online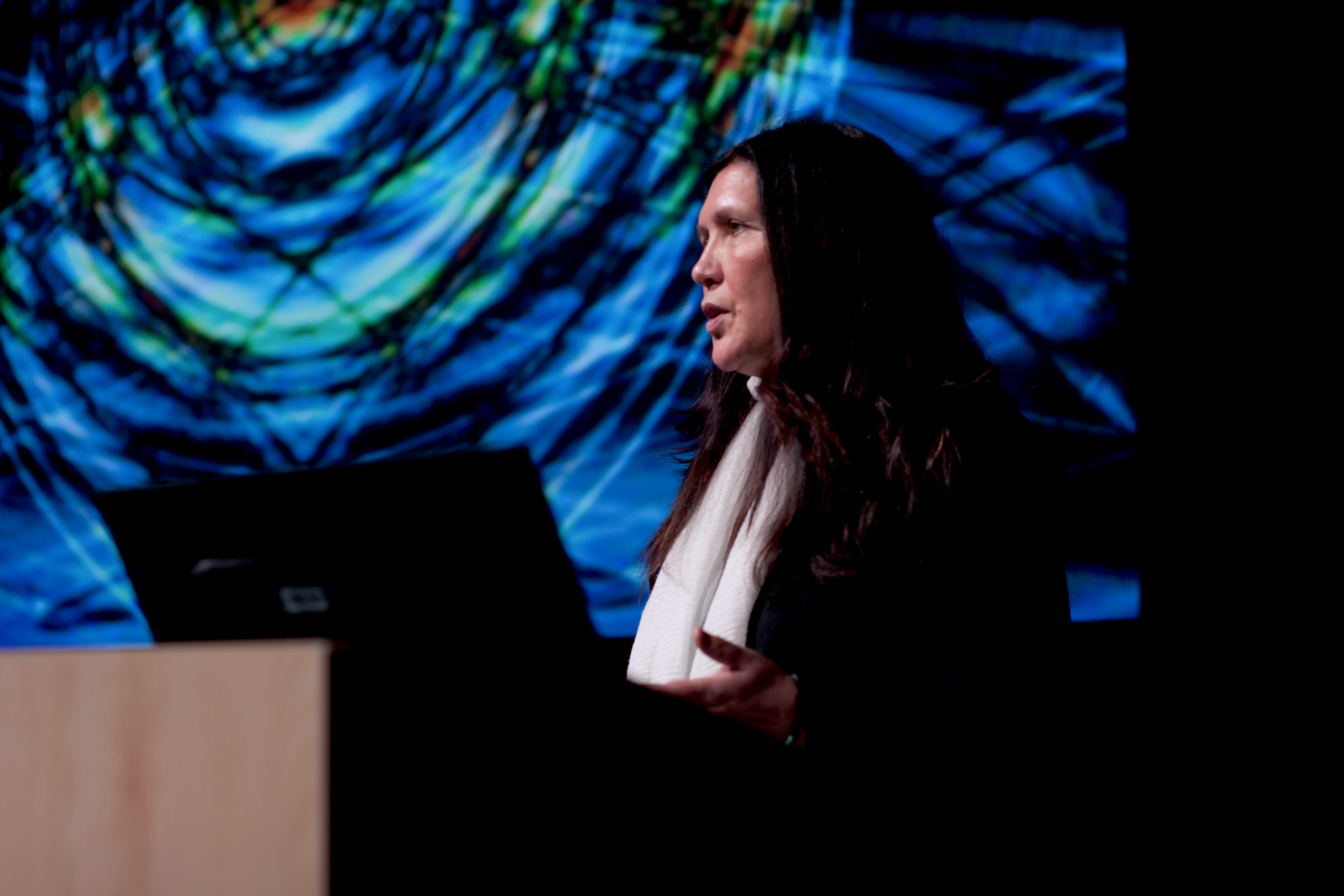 Posted on May 08, 2020 | Updated April 27, 2021, 4:03pm
The award-winning filmmaker worked tirelessly to keep Coyote's Crazy Smart Science Show in production, while the global film industry ground to a halt.
Loretta Todd, award-winning filmmaker, writer, digital storyteller, and creative director of the Indigenous Matriarchs 4 (IM4) research project, was featured in a recent article by Canadian film, broadcasting, and interactive media journal Playback Daily Magazine.
The story spotlighted Loretta's innovative approach to keeping the "cameras rolling" on the APTN children's series Coyote's Crazy Smart Science Show, despite the global film industry being virtually stopped in its tracks by the pandemic.
Typically shot on-location and in-studio, the show was in pre-production for its third season when COVID-19's impacts began to make a shutdown look more and more inevitable, Playback reports.
"I couldn't afford that," she tells Playback Daily. "I wanted to fulfill that commitment to keep this industry going."
Loretta is the show's creator, as well as a producer, writer and director. Featuring a Trickster character called Coyote (played by Jay Cardinal Villeneuve), as well as youth host Isabella White, Coyote Science teaches Indigenous innovation and science to school-aged children. The show also features Indigenous elders sharing history and science, and Indigenous children as Science Questers, who learn about culture, natural science, engineering, math, and more.
"The idea is that knowledge flows from knowledge, and that's our elders, our knowledge-holders," Loretta tells Playback.
The article details how Loretta and her colleagues worked to establish a safe way to start production remotely — a critical factor, since in the small Indigenous communities where the show often films, "even one case of COVID-19 could devastate the population," Playback reports.
"And as Coyote's Crazy Smart Science Show is predicated on children learning from the now-vulnerable population of elders, even more precautions had to be taken."
Playback attributes the production's continuation during lockdown — by way of remote, home-based shoots, drawing on the children of crew members to act as Science Questers, and hiring skilled, local Indigenous crew members to produce the show safely in the communities where they live — to Loretta's longstanding commitment to developing the vitality of the Indigenous film industry.
The fact that there were resources to continue the shoot while almost every other production worldwide ground to a halt "speaks to how robustly the Indigenous community has grown," Loretta says in the article.
She also tells Playback about how COVID-19 will make its way into the show's science lessons; how she and her colleagues met the health concerns of APTN and the federal government in order to sustain production funding; and how the perspectives of Indigenous science and innovation on sustainability and the environment provide a vital lesson for a global audience.
You can learn about all this and more, including the new platforms on which Coyote Science will soon be appearing (including CBC's Gem streaming service), and about other projects Loretta has on the horizon, at playbackonline.ca.