Material Matters Research Lab | Future Tech, Grounded in the Present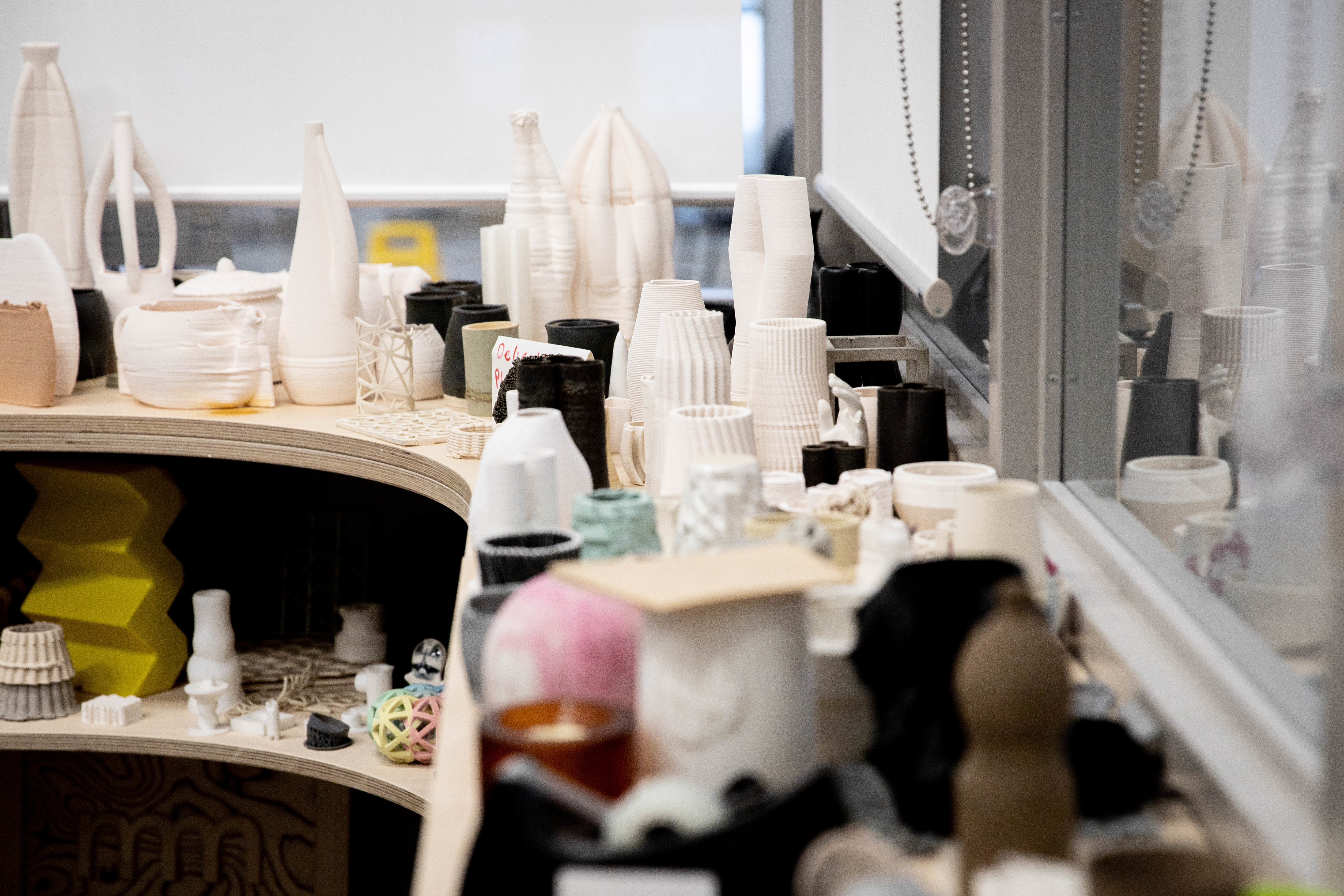 Posted on November 05, 2020 | Updated May 06, 2022, 2:51pm
The lab's team of administrative staff, student and faculty researchers work on projects in 3D-printed textiles, wearable computing, and materials research, among many others.
From the outside looking in, the glowing machines and quirky creations on countertops, shelves and tables inside the Material Matters research centre may first appear right out of an episode of Doctor Who.
"If you're not taking a class [in the research centre], it does seem like a magical robot room, that maybe one day you'd be interested in approaching," says Damien Stonick, a second-year master's student and one of the centre's graduate research assistants.
Despite its futuristic exterior, Material Matters is very much grounded in the present, using new technologies to solve today's problems. The research centre first began in 2012 as a collective of craft practitioners, designers, faculty and researchers interested in understanding more about 3D printing technology. The group then landed some seed funding to explore their research interests and invested in their first open source 3D printing machine.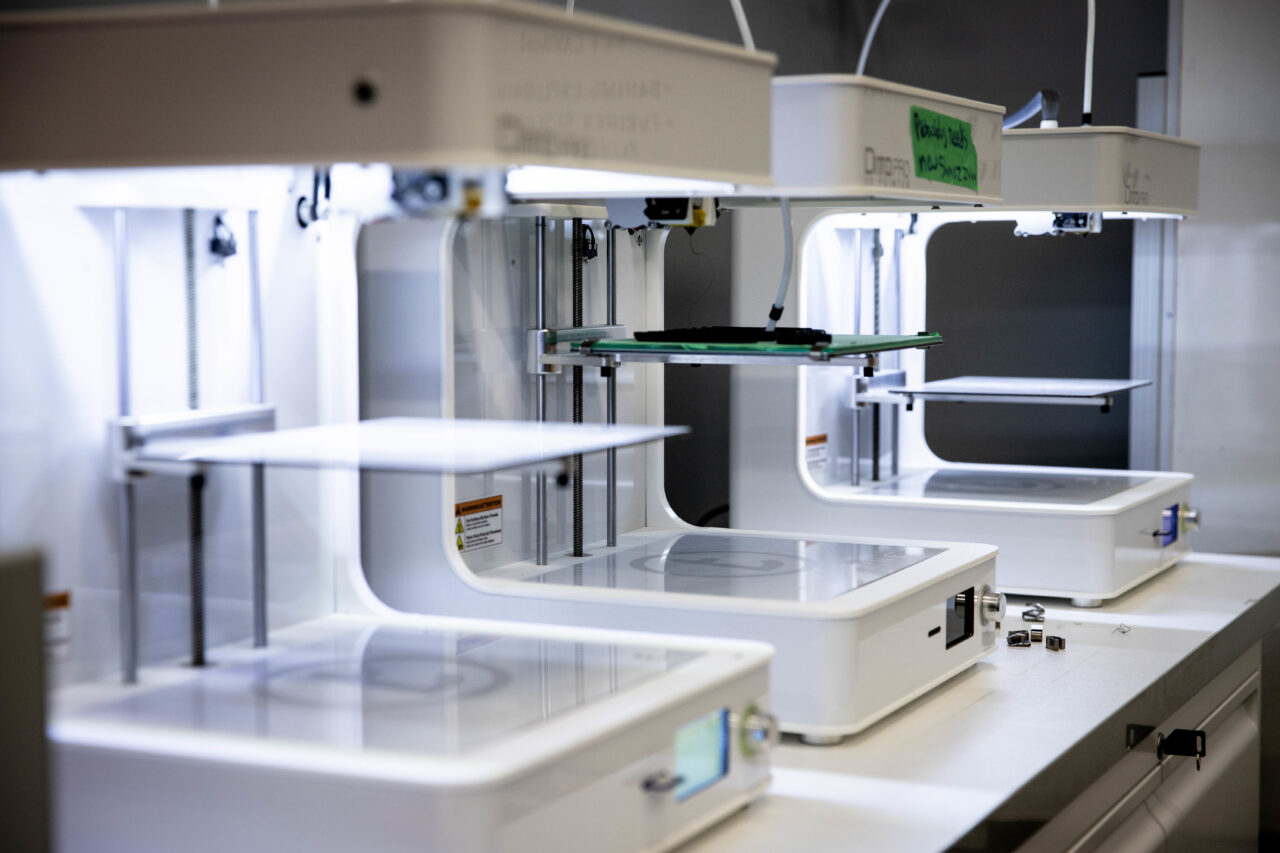 From its organic beginnings, less than a decade later, Material Matters now houses a wide range of digital technologies including 3D printers, virtual reality stations and a digital loom. The research centre is led by one of its founders, Keith Doyle, who oversees a team of administrative staff, student and faculty researchers working on projects in 3D-printed textiles, wearable computing, and materials research.
"Many different research paths converge in this space," says Aaron Oussoren, an Emily Carr graduate, faculty member and researcher with Material Matters. "There's always different research projects, and you really don't know what's going to happen in a day which is really, really exciting."
Inside Material Matters, a chalkboard lists recipes that include curious ingredients like tapioca, corn and potato starches. But these aren't food recipes. Damien, who has a bachelor's degree in material science and engineering, is currently working on these mixtures for a project in partnership with Native Shoes. The six-month long project is exploring reusing worn shoes and recombining waste materials into their main line of production and other products like furniture.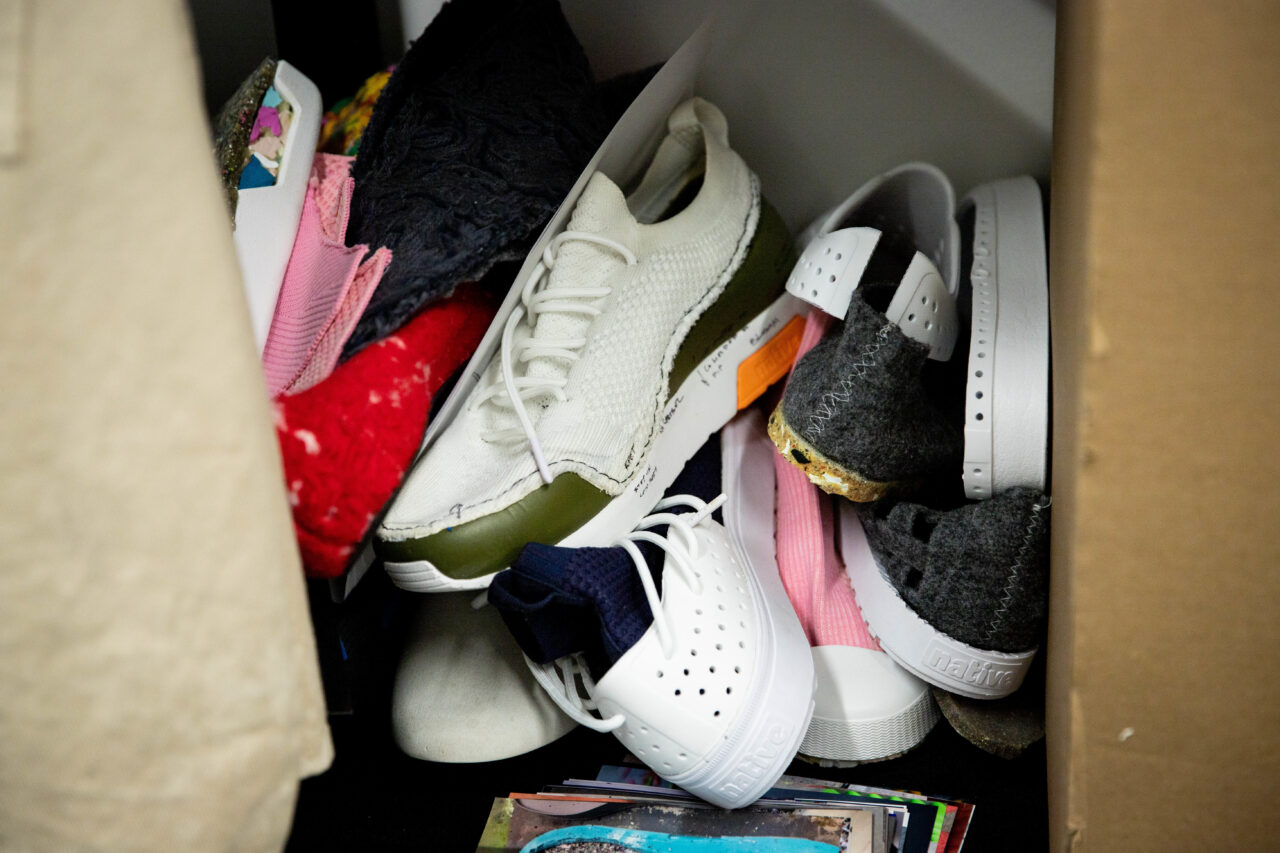 Partnerships and collaborations with industry and institutions like this has helped the centre to delve deeper into material practice and production technologies, Keith says. Along with Damien, Aaron is also working on the Native Shoe project. One of the unique aspects of Material Matters is the constant experimentation that takes place, he says.
"We have an understanding in this space that you need to make something and go through that process of trial and error and failure and learning about the process to really understand where the design opportunities are," Aaron explains.
He also worked on a project with Interstyle Ceramic and Glass, a family-run business and one of the only glass tile manufacturers in Canada. The project involved developing new ways to produce custom tile designs and products from recycled off cut glass using 3D printing.
Students interested in learning more about 3D printing don't need in-depth knowledge of computer-aided design and drafting (CADD) software or modeling experience to get started, Aaron says. Like Aaron, a trained glassblower, many of the other makers working in the space are traditional craft practitioners: Keith has a background in sculpture and lead investigator Hélène Day Fraser in textiles, for instance. The introduction of virtual reality stations has helped to lower the barrier to entry for those interested in getting involved.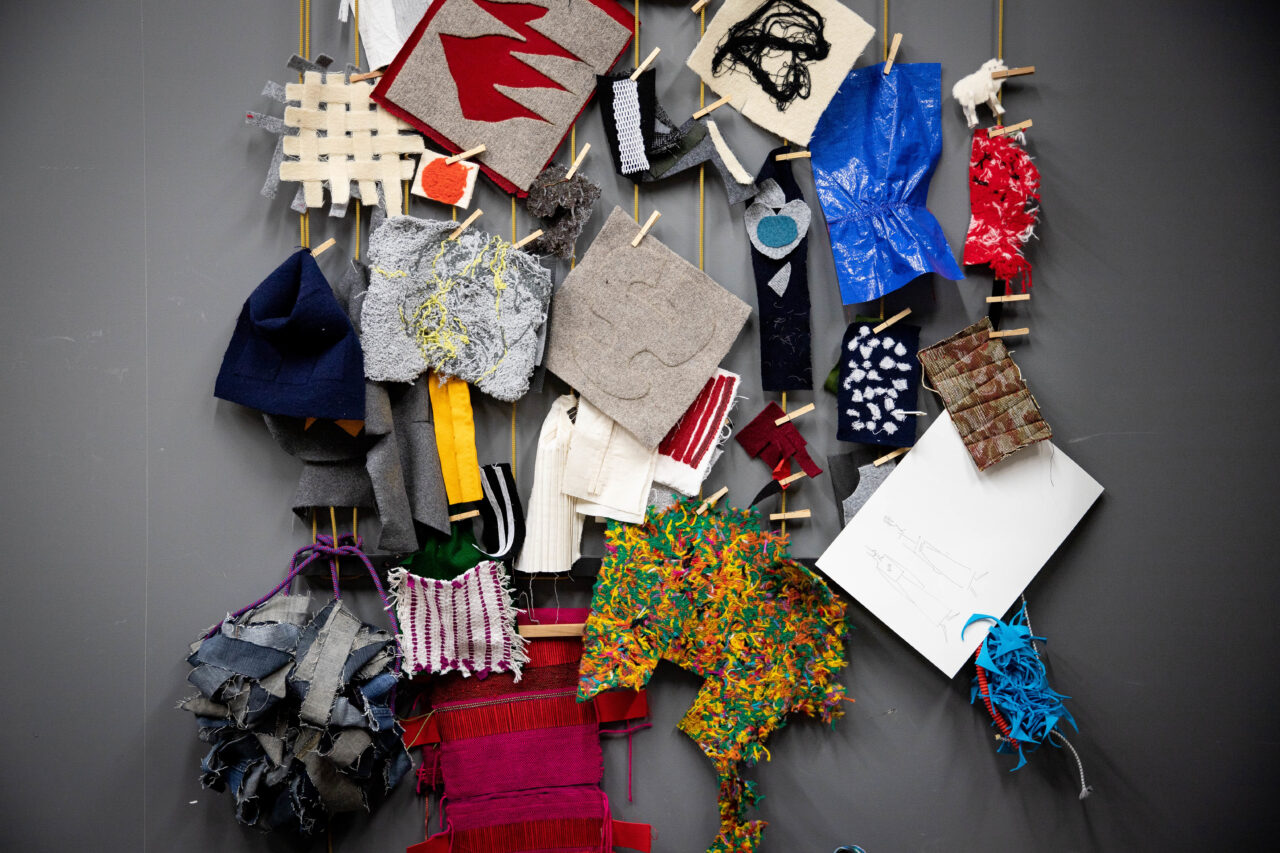 "Software is often a real hassle for people who have been throwing pots their whole life or something like that," Aaron says. "The idea is that we can encourage access to this technology by leveraging the immersive experience of virtual reality."
Industrial design prerequisites offer undergraduate students the necessary introductory skills in CADD software. The Material Matters team is also there to guide students starting out, Damien adds.
"Everyone who works in the lab, all the supervisors, technicians, and faculty are very supportive," she says. "If you have any questions or if there's any equipment or any ideas for projects that you have, they work to help you figure out how to place it in context of the equipment that we have available, and who to get support from for learning how to use it."
Damien invites new students to get involved by attending organized meetups hosted in the space including equipment tutorials and demonstrations. She advises having an idea, an innovative spirit and a curiosity to explore beyond traditional maker methods is also sure to open doors.