Missing new issues of your favourite magazine?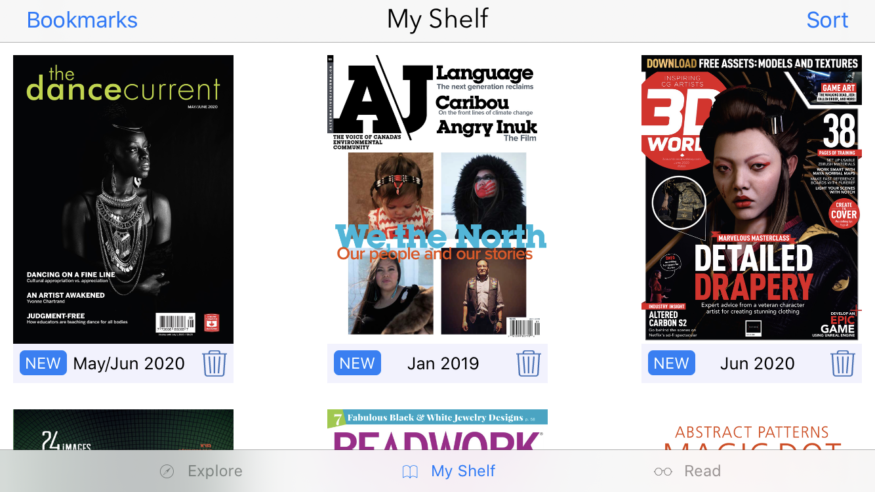 Posted on May 14, 2020 | Updated May 19, 2020, 11:22AM
ECU students, staff, and faculty now have access to Flipster, a service that lets you read magazines in your computer browser, or download them to your mobile device using the Flipster app.
The Flipster interface offers the closest online experience to reading a print journal – unlike reading articles through the databases, which sometimes strip away the photos and ad layouts.
The ECU library is trialling this service until August 3. This trial offers an incredible range of material in just over 1400 titles, from staff favourites like Aesthetica, Elephant, and Uppercase magazine, to titles dedicated to a broad variety of topics, many of which the Library hasn't had access to before.
Chickens? There's a periodical on how to raise them, and even a colouring book (Exotic Chickens: Coloring for Everyone). Maybe you've been wanting to catch up on New Yorker magazine? Issues going back to 2015. Content in other languages? French, Spanish, and Finnish, to name a few. Browse through the Categories on the left side of the page, or look up specific titles in the search bar. Read the latest issue of Vogue, Poetry, or Art in America…
Access to Flipster is available through the Library Databases. Select the Databases tab above the search bar on our website and click Databases A-Z.
You can also download the Flipster App from the App Store or Google Play. Once it's installed, search for Emily Carr University.
In both cases, you'll need to sign in with your Emily Carr email username and password.
Back issues are available too – just select your title, and when it opens in a new window, there is a tab on the right side of the screen marked "All Issues". How far back do they go? Depends on the publication.
For more information, read the FAQs from the Flipster site.
Like this library resource? Let us know! We love getting feedback about the resources we trial.

Contact: Library | library@ecuad.ca