New Book from ECU Press Spotlights Artist Maureen Gruben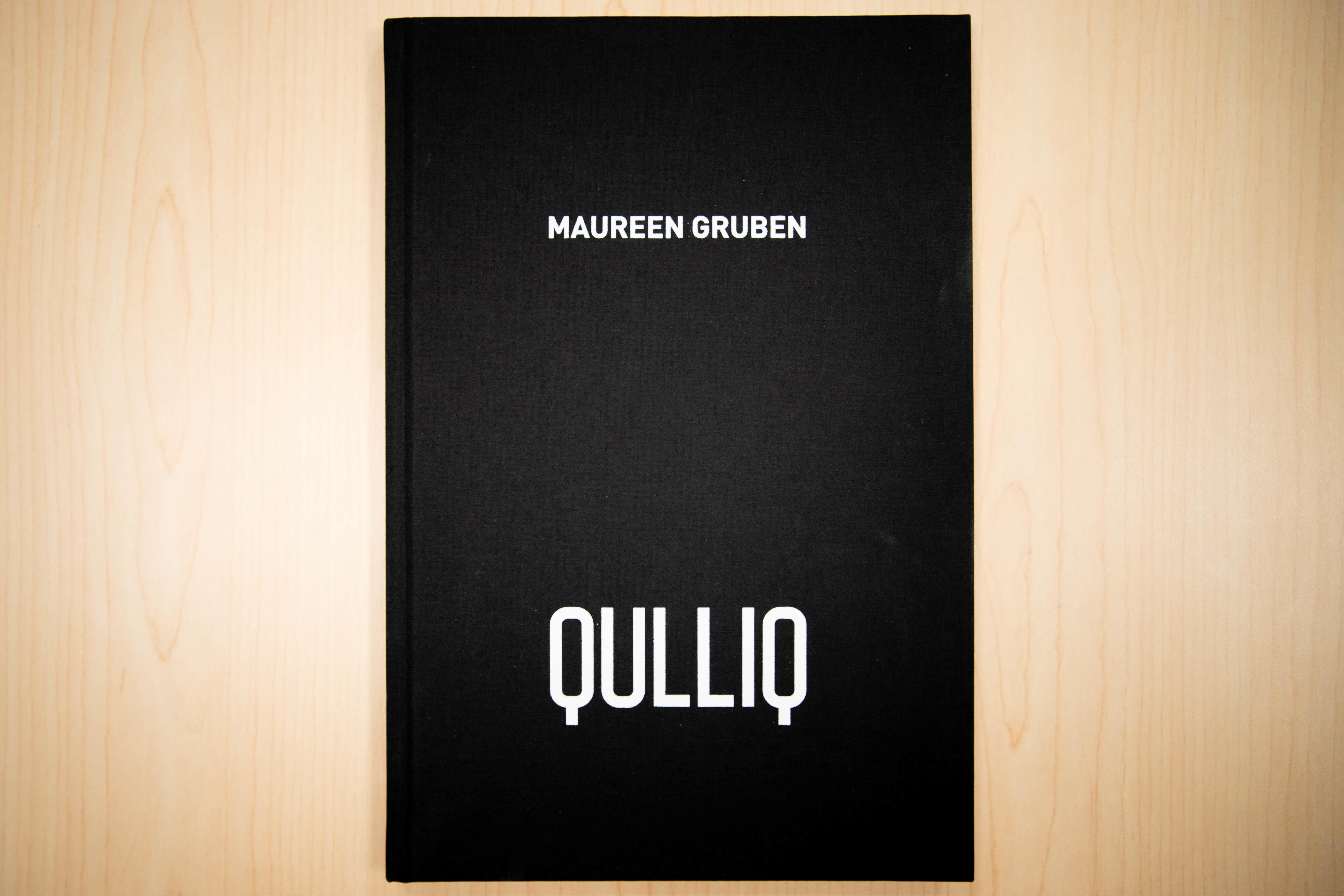 Posted on January 07, 2020 | Updated January 07, 2020, 1:22PM
'QULLIQ' details the stunning work and intimate materiality of the NWT-based contemporary artist.
QULLIQ, a brand new volume from Emily Carr University Press, details the work of Maureen Gruben, an internationally recognized contemporary artist based in Tuktoyaktuk, NWT.
Featured in the monograph are photos of the stunning work included in Maureen's 2018 exhibition at ECU's Libby Leshgold Gallery, as well as an introductory essay by Leshgold Gallery Curator, Cate Rimmer.
According to the Leshgold's exhibition text, a qulliq is "a traditional oil lamp that was once the heart of the home. It was used to heat, to cook and to bring continuous light during the darkness of the Arctic winter."
The work in Maureen's 2018 show (and featured in QULLIQ) explores "notions of light and transparency related to the light of the oil lamp as well as the translucence of ice.
"Gruben forges critical links between threatened Arctic lands and communities, and international environmental and human conditions through disassembling and re-forming polar bear fur, moose hides, seal skins, gathered kelp. In her work, abstraction of form sits in active tension with the acutely 'real' presence of her geographically and culturally embedded mediums."
The book is currently available online or in-store at READ Books, at Emily Carr University.

Scroll down for a sneak-peak!