New Works by Randy Lee Cutler Featured in 'Platforms 2020' Public Art Project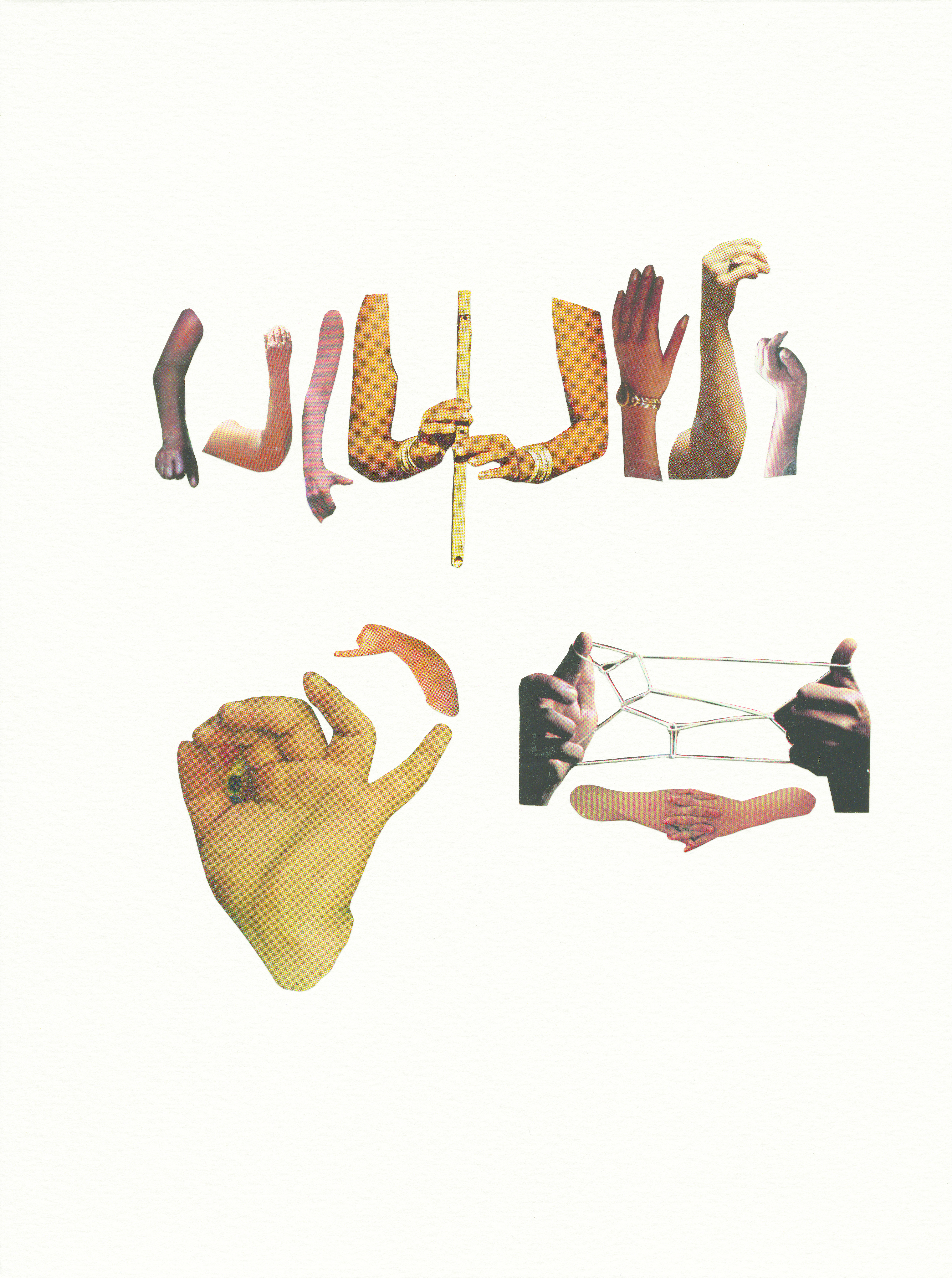 Posted on September 14, 2020
The images are drawn from a body of work created during lockdown, and are currently showing across the city.
A new series of public artworks by artist and ECU faculty member Randy Lee Cutler, begun in the early days of lockdown, open a space for communication between viewer and image at a moment when deeper connections are often challenged by the pandemic.
Drawing on an archive of gifted and thrifted National Geographic magazines, the works bring together images of bodies, animals and ambiguous objects into collages on white backgrounds. The result is a stunning visual idiolect, grounded in what Randy describes as slow, intuitive and meditative processes of art-making at a moment of global uncertainty.
"During the start of pandemic isolation in late March 2020, I turned to collaging images in my living room," she writes in her project statement.

"As thoughts about hand washing, fear of touching surfaces and a general lack of physical intimacy informed daily life, I found myself casting spells through a visual syntax that embraced ciphers, sign language and writing across diverse cultures."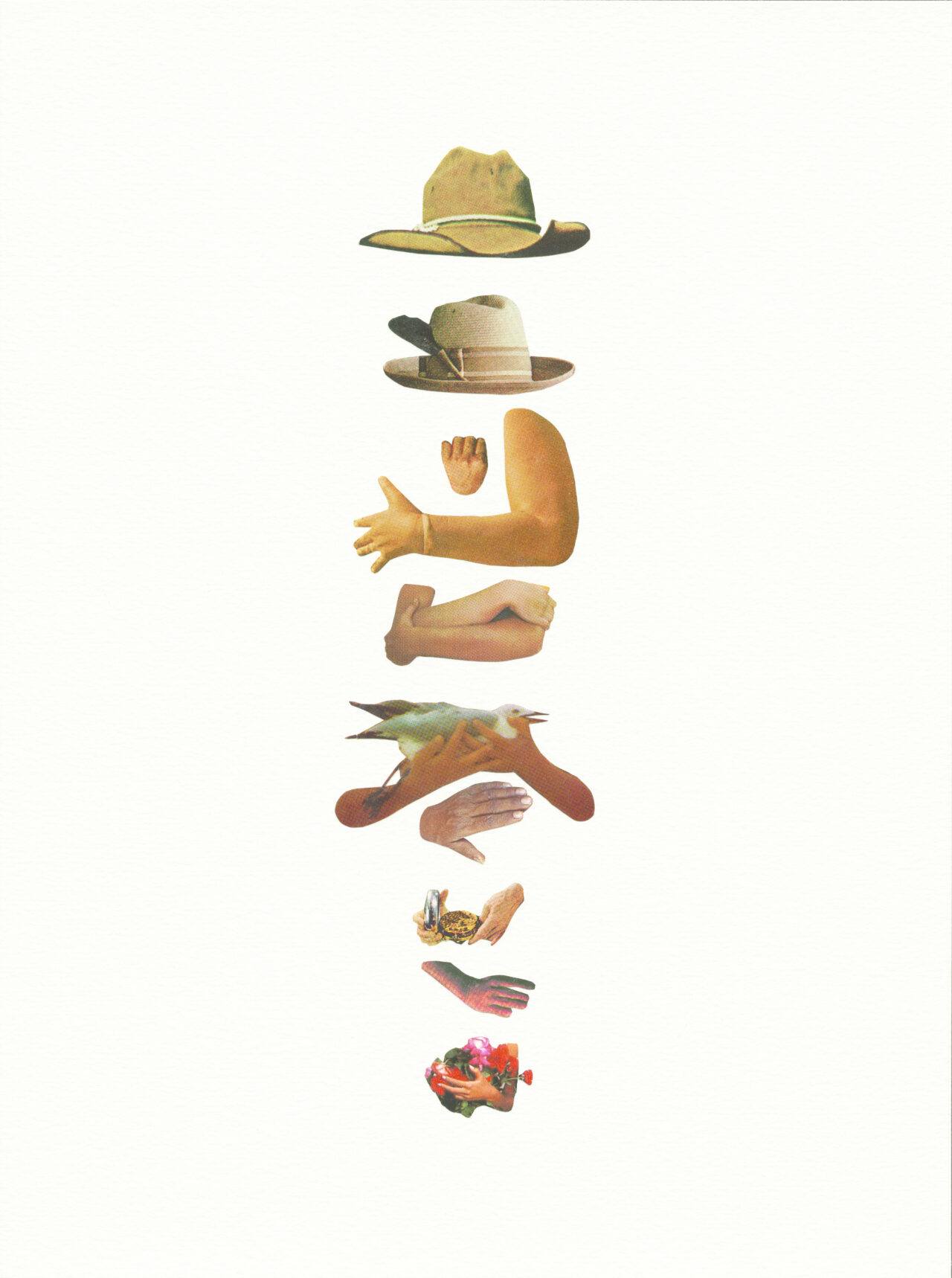 A selection of the works is currently showing on bus shelters across Vancouver as part of the city's Platforms 2020: Public Works project.
Formally, the images echo a "sense of the uncanny" that informs many of the works by the Surrealists — an art movement about which Randy wrote her PhD — and draw upon Randy's abiding interest in the overlap between scientific and artistic vocabularies and processes.
The "taxonomy aesthetic" is partly intuitive, she notes, and partly an outcome of using the "very problematic archive" of National Geographic magazines as a source material. Thumbing through the decades-old magazines at her dining room table was, at times, "quite disturbing," she says. Her reconfiguration of this troubling bank of images, however, aims to be transformative.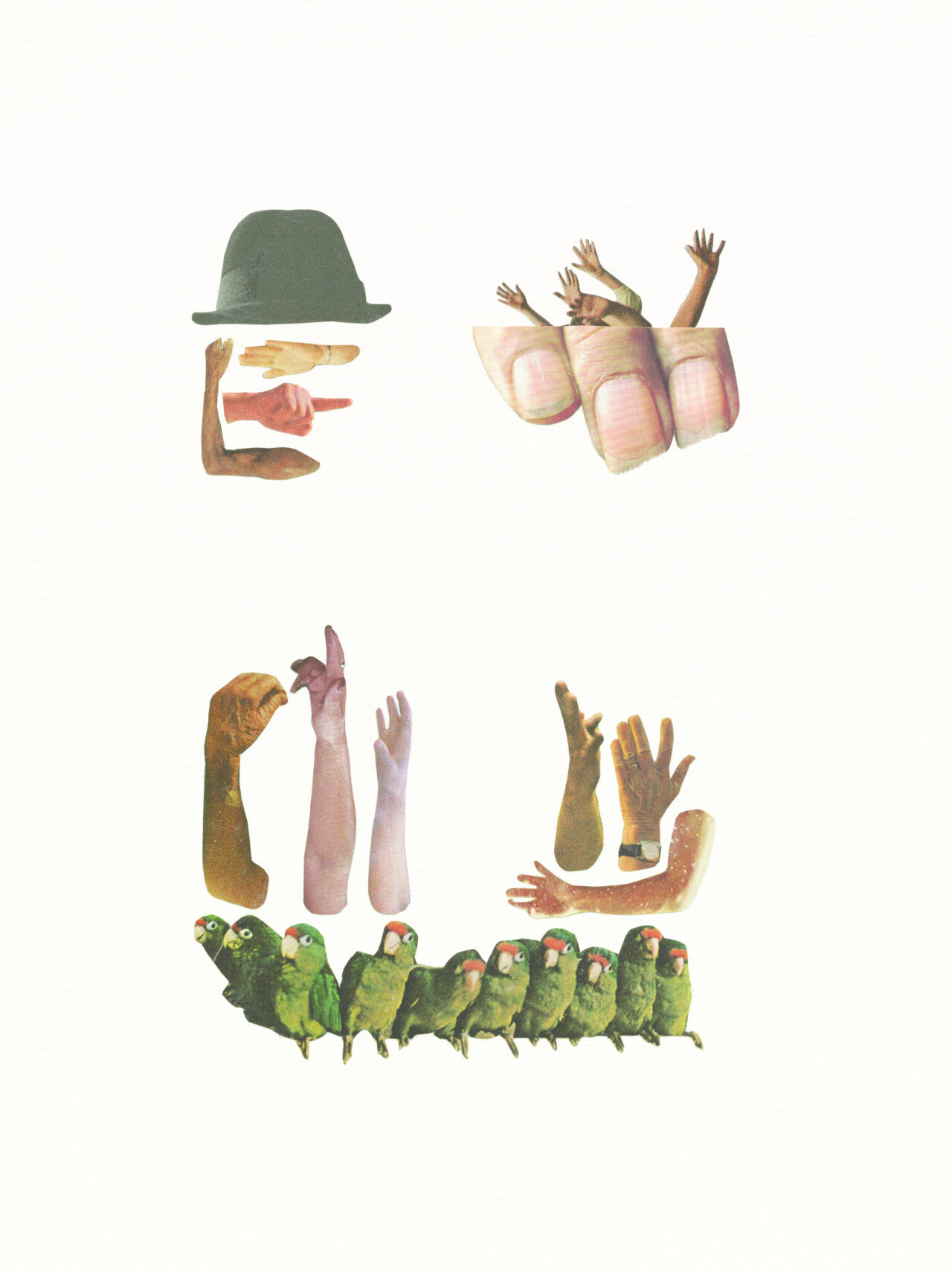 "For me, it's about bringing these fragments together rather than further fracturing them; I feel like by assembling all of these elements together, it creates a kind of post-human community."
Bodies and, in particular, hands are "beautiful, poetic and expressive," she says. The richness of their communicative potential as visual points of reference is also key to the "visual syntax" Randy establishes in the collage series.
"By bringing disparate elements together into new configurations, an emergent lexicon is cast of human gestures and cultural artifacts," she writes. "I understand these sparse, abstract images as a kind of writing, open to interpretation while resonating our shared experiences of adversity, uncertainty and resilience."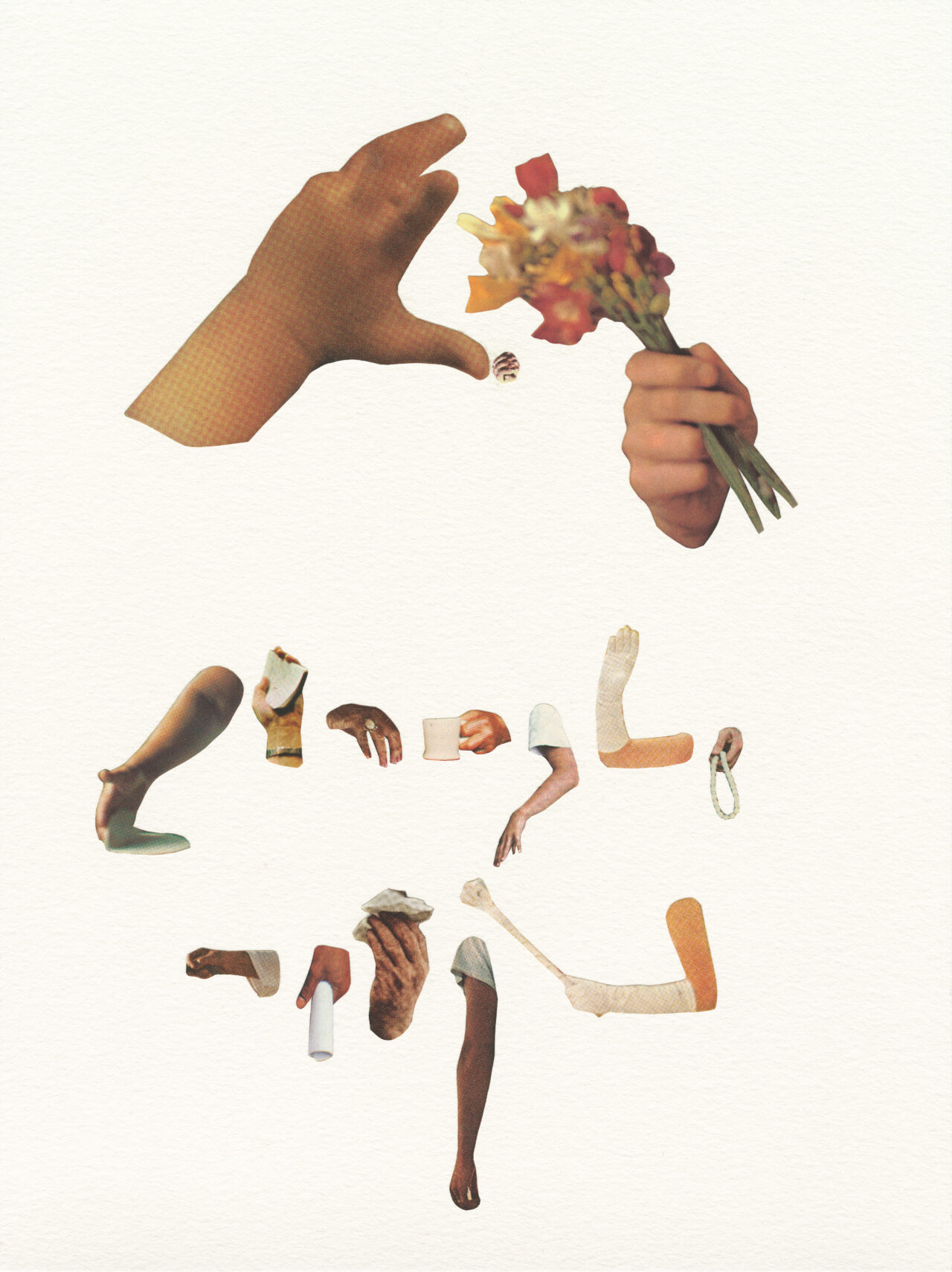 This process ties in to what Randy proposes as a broader objective of her work as an artist at a unique historical moment.
"It's about giving the viewer a moment to slow down and a space to navigate these attempts at communication, given the pandemic; because we're too distanced from each other right now," she says.
"Our skill as artists is to harness these ideas, images, feelings and sensations, and then turn them into something that communicates — and I don't mean in a rational way, but through a deeper sense of poetic connection."
Randy's works will be displayed on 20 bus shelters located throughout the City of Vancouver through October 5, 2020.