'Non Isolating Postcards' Brings a Personal Touch to Lockdown Relations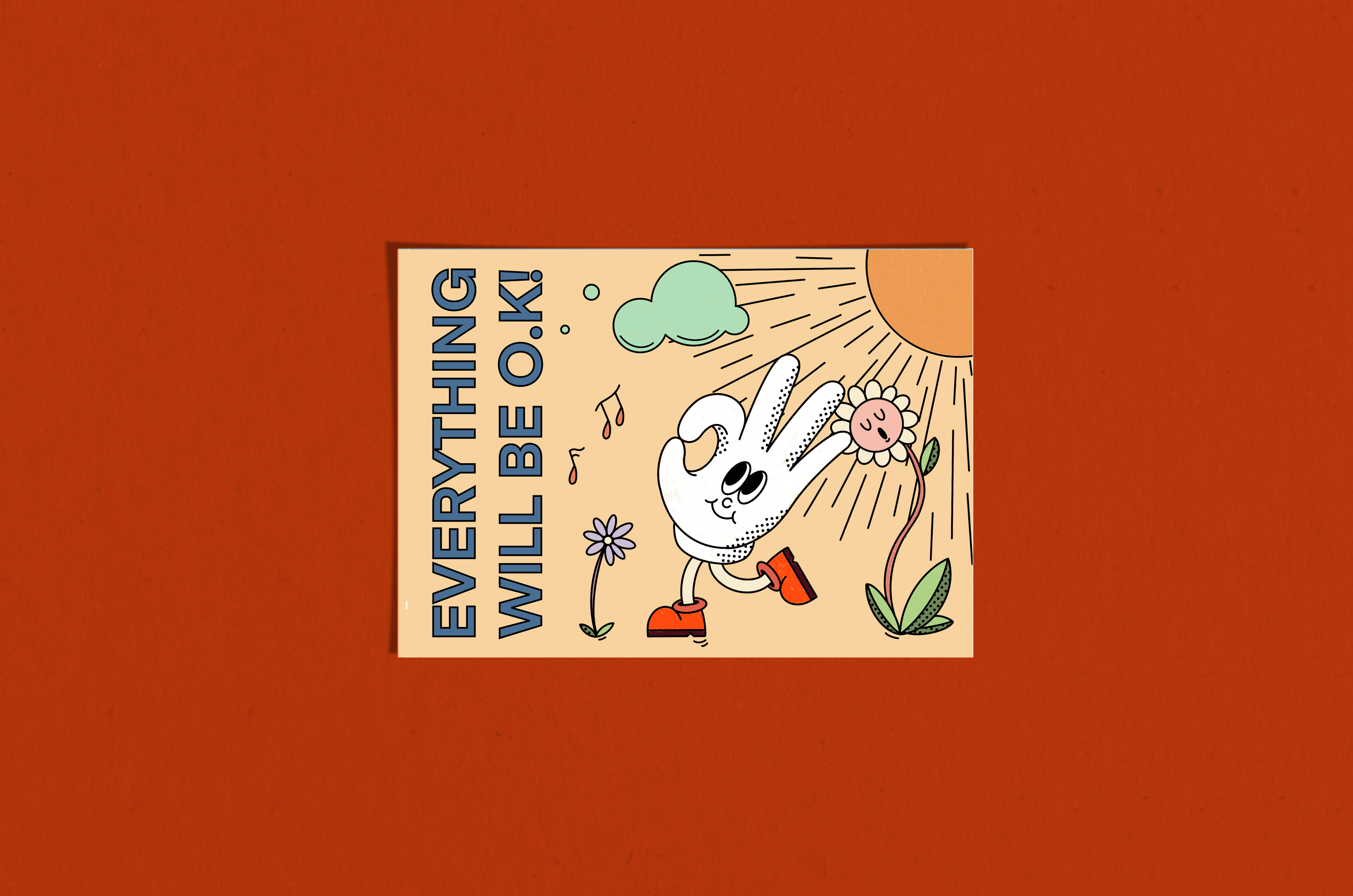 Posted on May 14, 2020 | Updated May 27, 2020, 9:54am
The new collaborative project from a group of ECU Design alums looks to engage the public in analogue isolation-era outreach.

A new open-source postcard project from a group of local designers, artists and Emily Carr University alumni aims to elevate the act of reaching out to one another during the pandemic.
Non Isolating Postcards provides free, printable postcards for download, to encourage people to go beyond the typical digital missive when connecting with loved ones from inside lockdown.
"I think that more thought and care comes out of handwritten letters verses instantaneous messaging," says Zoë Boudreau (BDes 2019), the project's organizer and one of the designers whose work is currently featured. The individuality that emerges through written script has always been a source of fascination for Zoë, she reports.
"On the other hand, with self-isolation, people are often buying things online and getting a lot more mailed to them. How nice would it be to have a little postcard from someone wishing you well as you pick up your Amazon order? Surprising people with intimate cards, I think, will always be exciting and special."
Templates can be downloaded direct from the website, either in full colour (as designed) or as a black-and-white line drawing that participants can colour in themselves. The printout comes double-sided, with a classic postcard layout on the back. And while the first six are available now, Zoë says more will rotate through in future months.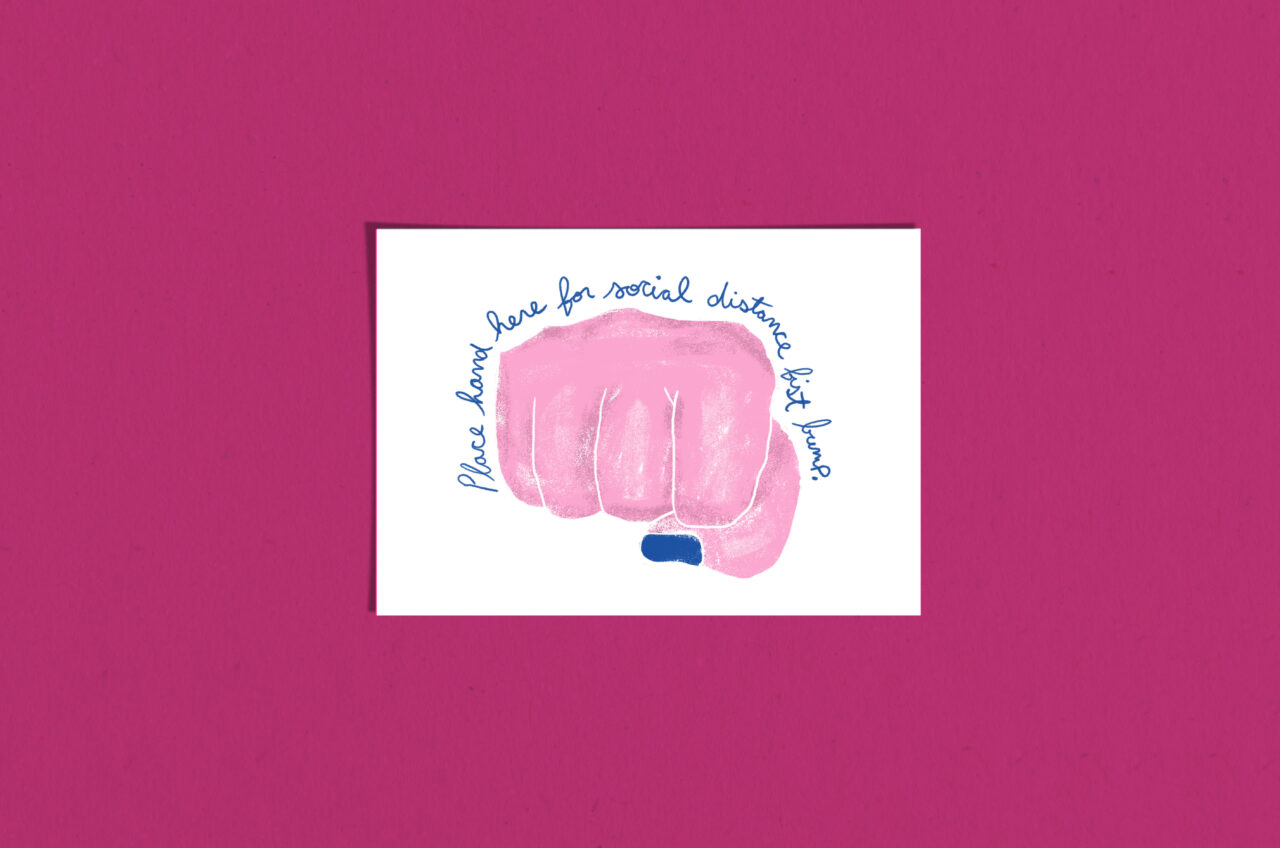 The entire project, she notes, was sparked by a COVID-19-related layoff, as a way to promote local designers while "fostering social connection between people who are self-isolating."
Zoë pitched the project to five designers — four of whom she knew through previous collaborations on ECU's student-led Woo Publication, while the fifth was a person she'd worked with in the design world — after temporarily losing her job at an advertising agency.
"I had a lot of time on my hands and thought that maybe other creatives did too," she says. "Everyone was really interested!"
With that, designers Angela Donakhristi (2019), Lula Christman (BDes 2018), Una Gil (BDes 2019), Triet Pham (BDes 2020) and Mike Labrow got to work.
Each of the designers, says Zoë, is a person "I respect and am always inspired by."
Because that trust and admiration already existed, Zoë says the designers had "full control" over the postcard each of them produced.
"I wanted this to be a fun project that they would be proud of and want to share. I just asked to keep the imagery revolving around good thoughts and communication."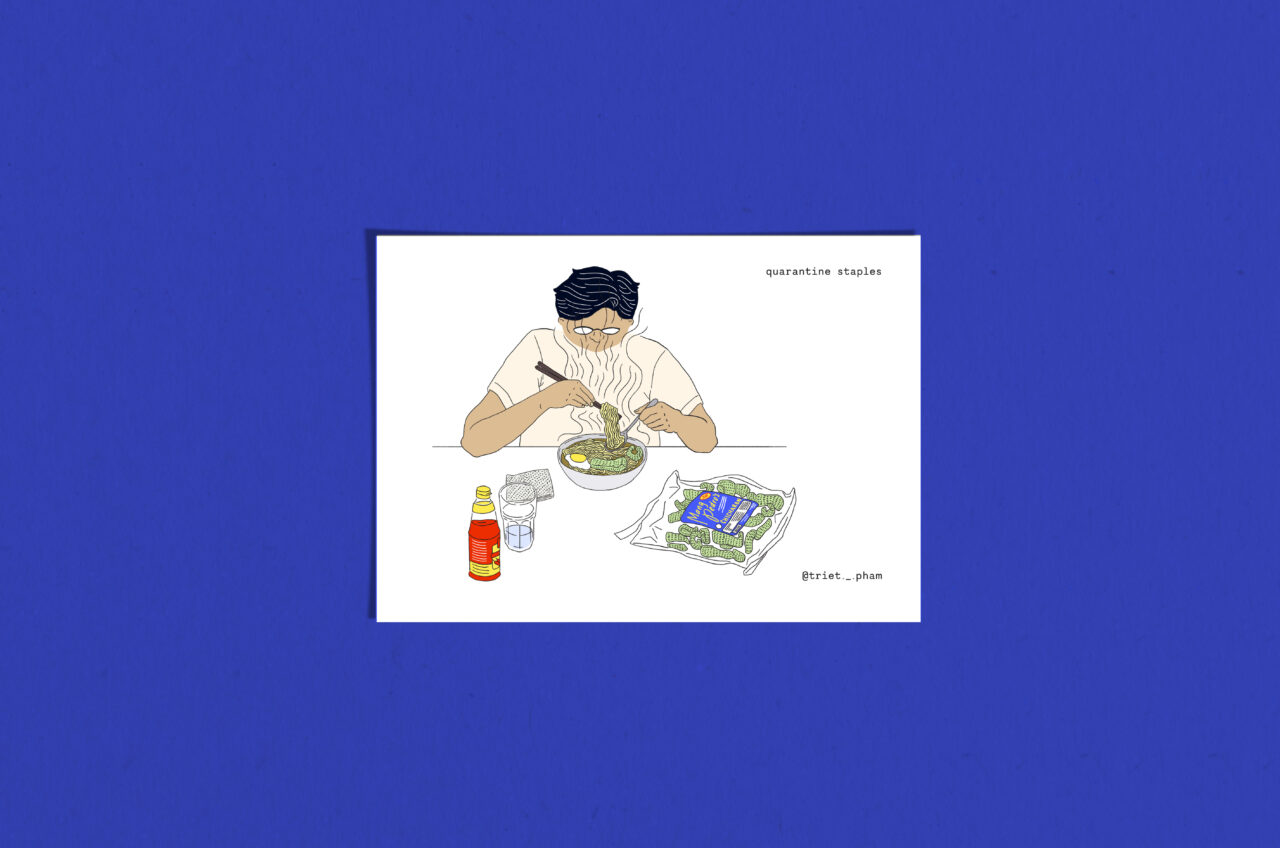 While it's early days for the project — the website only launched in the first week of May — Zoë says they've already seen a number of people sharing the project (which you can also find on Instagram, where they've placed a call for participants to share the postcards they've colored in themselves), and have received several "good-willed messages."

Zoë says she feels there'll be a place for Non Isolating Postcards even once the world returns to normal — though, of course, she adds, the designs would change.
"I think that this could definitely continue after the pandemic as a place for designers to get creative and share their work with the public while continuing to promote social connection."