Practicing Creativity: Amir Tamadon Takes On the World of VR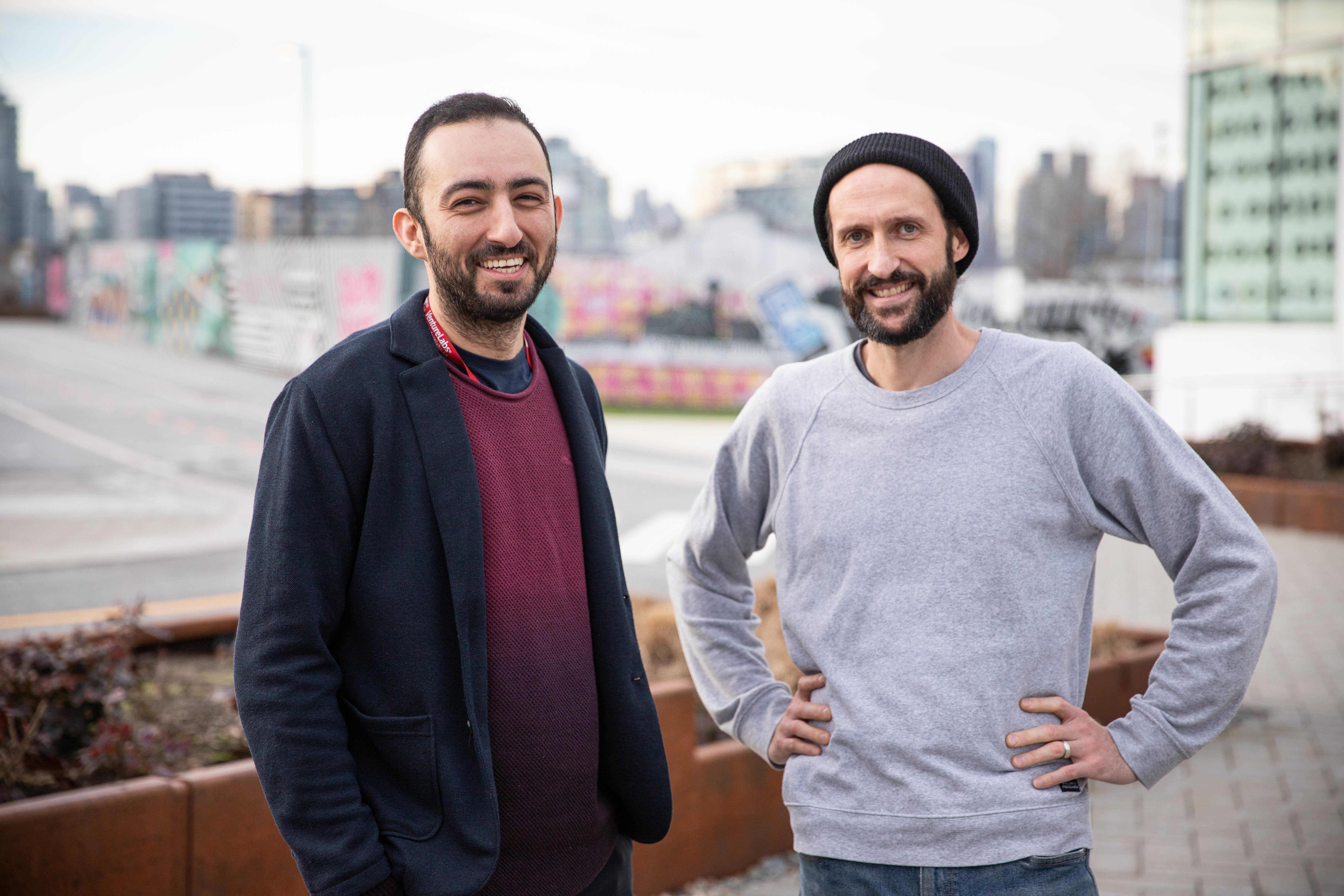 Posted on February 13, 2020 | Updated September 21, 2022, 1:30pm
How saying 'Yes' has equalled success for one ECU animation student and tech entrepreneur.
"No one is born creative," says Amir Tamadon, reflecting on the many plates he spins as a fourth-year 3D animation student at Emily Carr University, a teacher at Vancouver Film School, and co-founder of a thriving tech company.
"I think creativity is a practice."
This isn't just talk. Amir's story reveals a person who has paid close attention to his surroundings, absorbed everything he can from every possible discipline, and made bold and deliberate moves to create a world that elevates both his own career, and the careers of those in his orbit.
Meanwhile, he's maintained a laser-focus on his subject of choice: virtual reality.
"It's 24 hours a day plugged into the VR industry," he says, delivering the line with the kind of flat conviction that suggests the claim is no exaggeration.
Amir started out in design as a freelancer, having graduated from classical animation studies at VFS in 2011. But his early career lacked focus, he says, and was a bit of a "mishmash of things." He began experimenting in 3D animation in his spare time, eventually applying to ECU, where he hoped to turn his hobby into a professional practice.
He was accepted, and quickly caught wind of the cutting-edge work coming out of ECU's Basically Good Medial Lab (BGML), headed by Director Maria Lantin.
You could have dreams, but if you can't apply them then they're just hallucinations. If you can apply them, then you're now a part of a creative society.
Sean Arden, a research technician with BGML, says Amir emailed him early in the 2014 Fall Semester, asking how he could get involved.
"I gave him a date, and he showed up in a suit and tie," Sean fondly recalled.
The BGML crew quickly found some work for Amir, asking only that he learn to use Unity — one of two game engines widely used in VR creation. (A game engine provides the software framework for creating video games, including features ranging from animation to graphic rendering to artificial intelligence).
"That was the first time I'd seen a VR headset," Amir says. "I spent my first two months in the lab just figuring out how the thing works."
VR technology was so new at the time that tutorials didn't exist. In fact, headsets weren't yet available on the retail market. So, Amir sat and worked until he understood the technology — often surrounded by printouts of chat exchanges from online VR forums.
But sitting in that chair in the BGML, he gained more than tech knowhow. As experienced innovators and professionals visited the Lab, Amir began to grow a network.
He met VR visionaries like Athomas Goldberg, President of Lifelike & Believable Animation Design, and Ken Perlin, Professor of Computer Science at NYU's Future Reality Lab.
"So, I just started asking them questions, and it was a very friendly one-to-one experience," he says. "They helped me to understand there is an industry, these are the people in it, these are the tools that exist, these tools are missing … It helped me to understand the market."
Amir began to see that the entertainment industry was only the tip of the iceberg when it came to VR. And a vision began to grow of the ways he could use the technology to impact the industrial sector. His time at BGML, he says, "changed everything … it caused a very big ripple."
(Amir repeatedly emphasized his gratitude for the support shown to him by Sean and Maria throughout his time at ECU. "There were moments of self doubt and fear of unknowns, not just for me but for all the lab students," he said, "but Sean and Maria were always available to talk or just listen to us. The lab was a rocket platform for many of us.")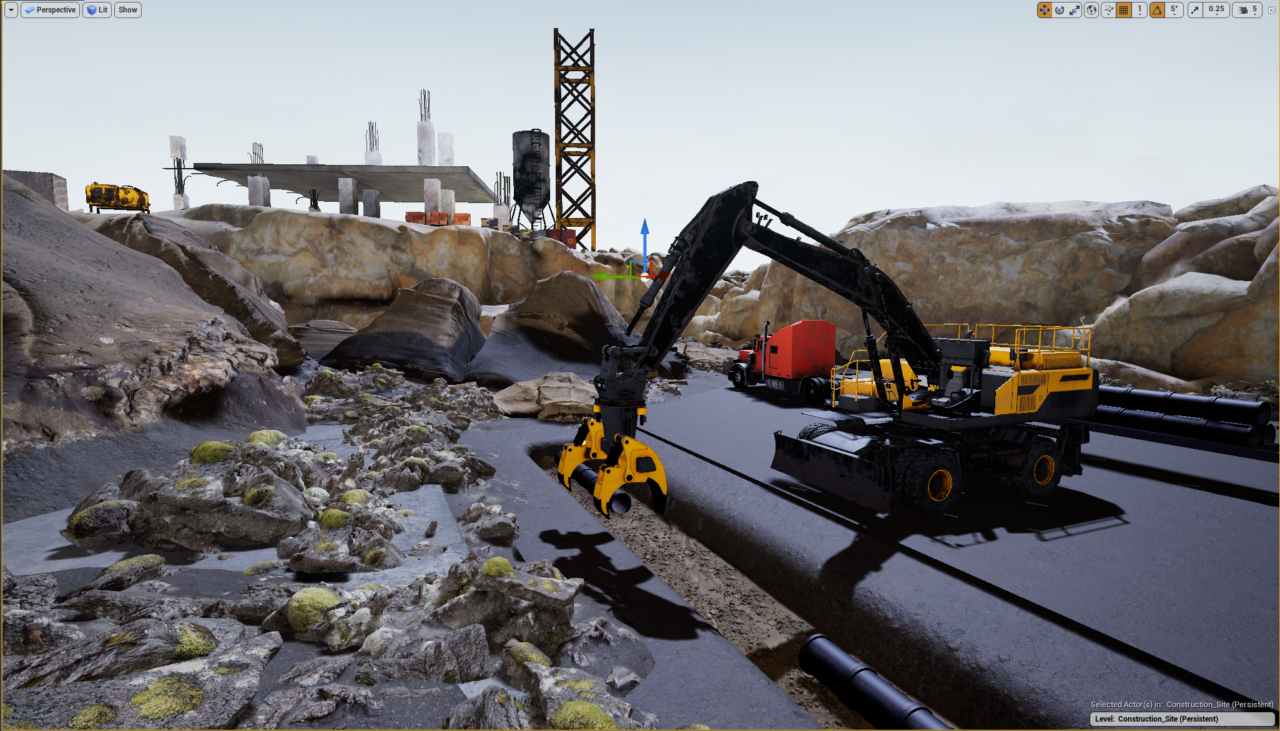 Meanwhile, Amir's wife, a power engineer with the University of British Columbia, decided to start a tech company. She asked Amir to bring his growing expertise on board, and in 2016 they launched VRSQUARE — a company that provides 3D visualization and AR/VR development services for the architecture, engineering, construction, automotive, industrial manufacturing, and aerospace industries.
Over three years, they bootstrapped the company into profitability, partly on the strength of an early contract they won with the BC Lotto Corporation. Their client list now includes Honda, Lexus, TED and BCIT. And just recently, they landed their first million-dollar contract.
Meanwhile, Amir took a job teaching VR at VFS, noting he sees "so much potential that hasn't been unlocked" in today's students.
As if that weren't enough, he's looking forward to one other upcoming landmark event: he'll be graduating from ECU.
Looking back on a whirlwind few years, Amir says he mostly feels grateful that he wound up in an environment where he could learn more than just how to understand programming.

"It's not only about having a technical vision," he says of taking schooling into the professional sphere. "It's about breaking it down into small practical steps. You could have dreams, but if you can't apply them then they're just hallucinations. If you can apply them, then you're now a part of a creative society, because you've actually built something."
To build something truly new and creative, a person has to study broadly, he says, recalling how examining images of a ceramic pot once gave him a clue to refining his thinking around 3D rendering.
So, what's the next hurdle for a person who couldn't possibly be busier?
"I definitely want to come back to Emily Carr to do my Masters," he smiles.