'This is Not a Gag' Explores the Blank Canvas of Masked Selfies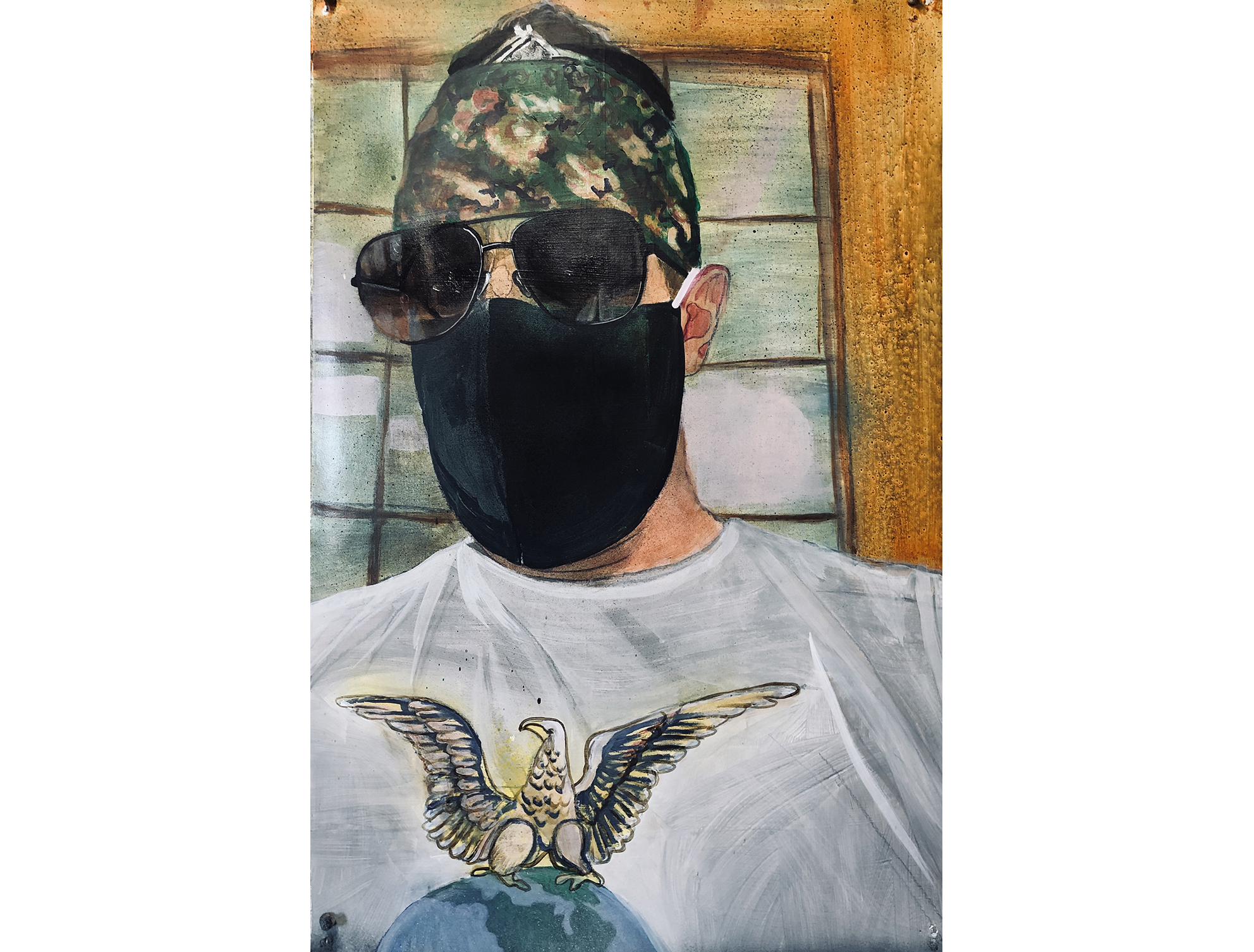 Posted on November 19, 2020
Alum Richard Nielsen exhibits 49 of his masked selfie paintings at MASS MoCA.
As the pandemic continues to affect industries everywhere, artists have been responding to our new reality with creativity and resilience.
In response to the COVID-19 pandemic, California adopted a policy for mandatory masks earlier this year, making masked faces prevalent in the Golden State. ECU alum Richard Nielsen, who resides in Los Angeles, one day caught his masked reflection and felt the wave of realization that this was going to be how he appeared to the outside world for the foreseeable future. Richard, who graduated with a Diploma in Visual Arts in 1988, started exploring this new normal of his reflection through painting masked selfies.
"The initial response to my reflection was to purge my shock, kind of an 'oh no' of sorts," Richard said. "After seeing the first few paintings, I began to imagine a project to process our global predicament."

As the project progressed, Richard realized he wouldn't be the subject of the works, but rather the population of the globe, beginning with friends and colleagues.
"As an exhibiting multidisciplinary artist, my social practice work puts me in touch with a large community of artists and activists," Richard said about how he leveraged his own community for the body of portraits.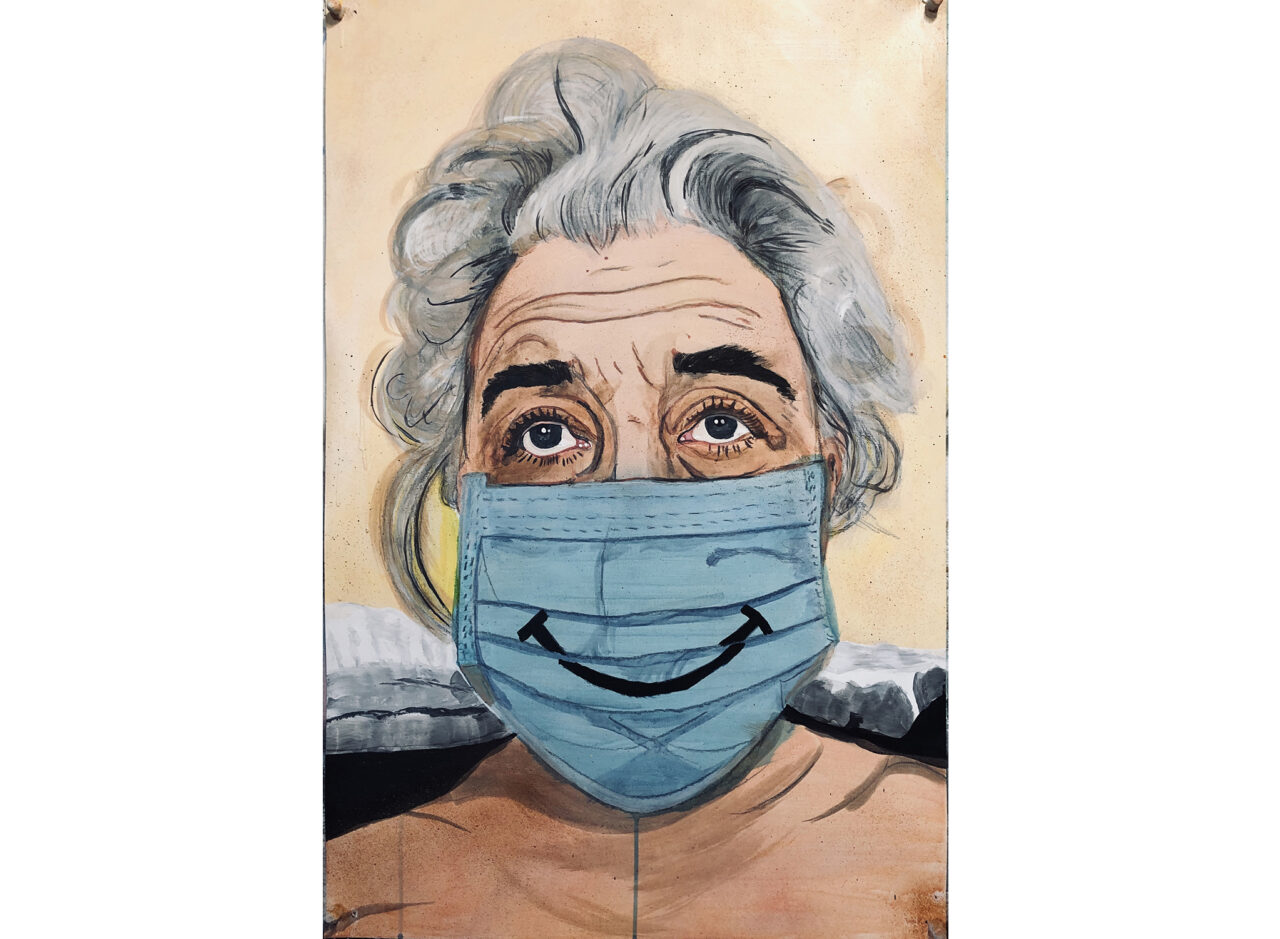 It became clear that the masks themselves could function as potential micro-billboards or secondary canvasses within the works themselves where additional messaging could take place.

"I initially figured I would manipulate this space with my own hand and language," Richard said. "But as the digital cell-phone images that I had solicited started to flood in, I realized very little needed to be done to the masks and that they carried a ton of information about the owner. As I began to paint these portraits, the classical portrait oeuvre took hold and the eyes rivalled the mask as the prime focus."
Richard asked the participants providing selfies to be taken on a smartphone that is held out at arm's length to mimic the six-foot bubble of safe social distance.

"I asked that the subject pick their finest 'COVID mask' for the selfie that would either express their creativity or lack thereof," said the alumnus.
"As I began to paint these portraits and I more closely observed the subjects' photos, I realized that, curiously, some of the subjects had digitally or even physically altered their masks. This was a surprise to me. It struck me funny that besides the social comment of individualizing your mask for public display, that someone might make an additional edit adding another level of information to this already dense subject and transmission."

One of the altered masks that stuck out to Richard was Goran's, a rudimentarily manipulated mask. "This image stands out as a perfect example of the collaborative nature and depth of the project," Richard added.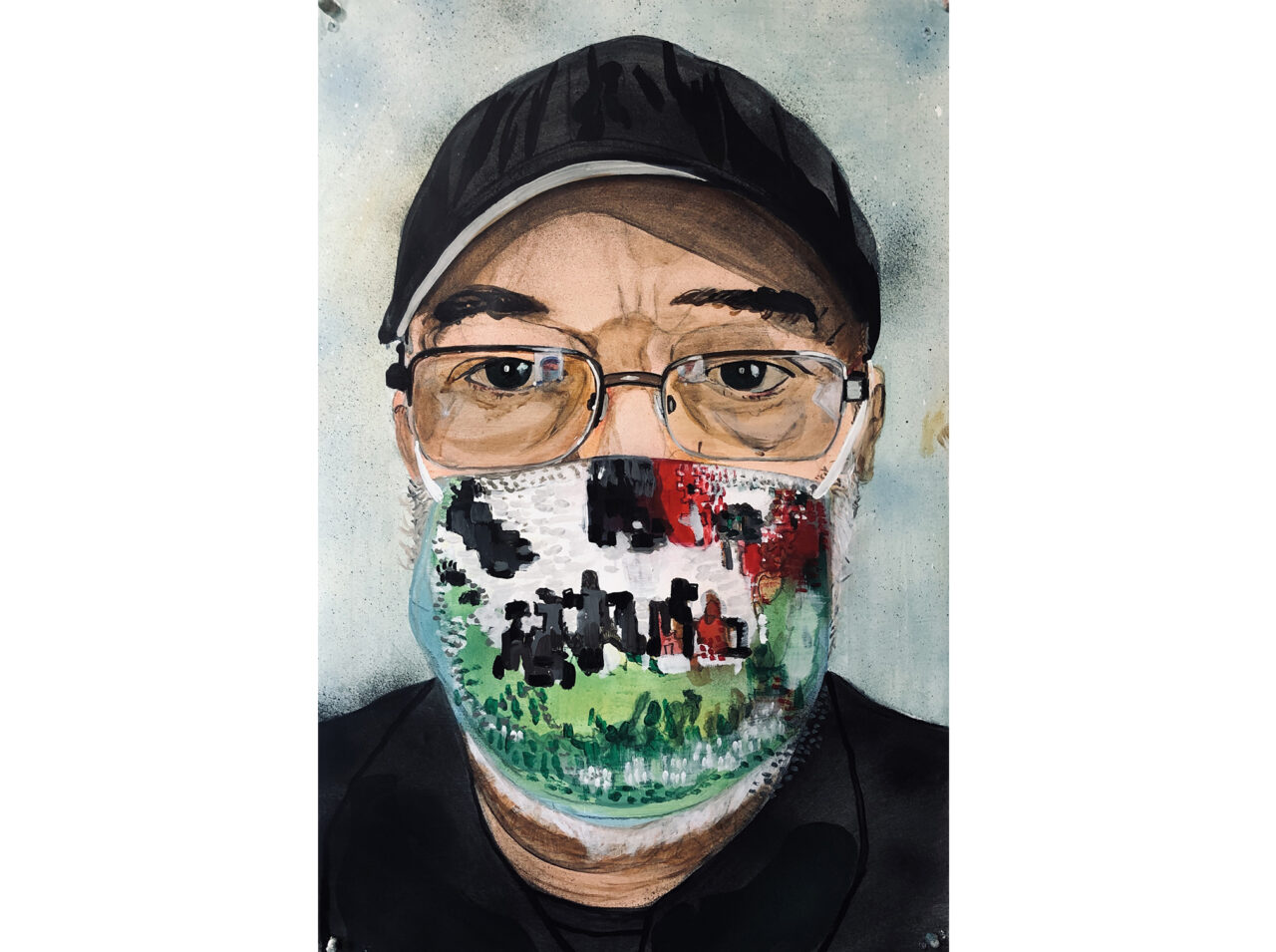 This is Not a Gag includes Richard's first 49 paintings, whittled down from the initial 77 that were finished when the show was curated. On display, they are reminiscent of a giant Zoom call. To date, Richard has assembled over 100 images in his masked selfie collection.

"I intend on painting all of them, but some people are still sending me selfies so that number surely will grow. I'm currently in talks to exhibit the remaining images in Los Angeles and I would love to show the work elsewhere in the world," Richard said. "Maybe even Vancouver."
Richard explains that as the project grew, he began to work with Denise Makonish of Massachusetts Museum of Contemporary Art (MASS MoCA) and together they amassed a significant number of participants.

"Initially I thought I might paint 30 or 40 portraits, but as the numbers grew so did the expectation to illustrate a broader cross-section of the population," he continued.

"I paint a lot and pretty fast, so the notion of painting a large body of work was not daunting to me. More importantly, it was to paint a larger selection and be able to edit from these images."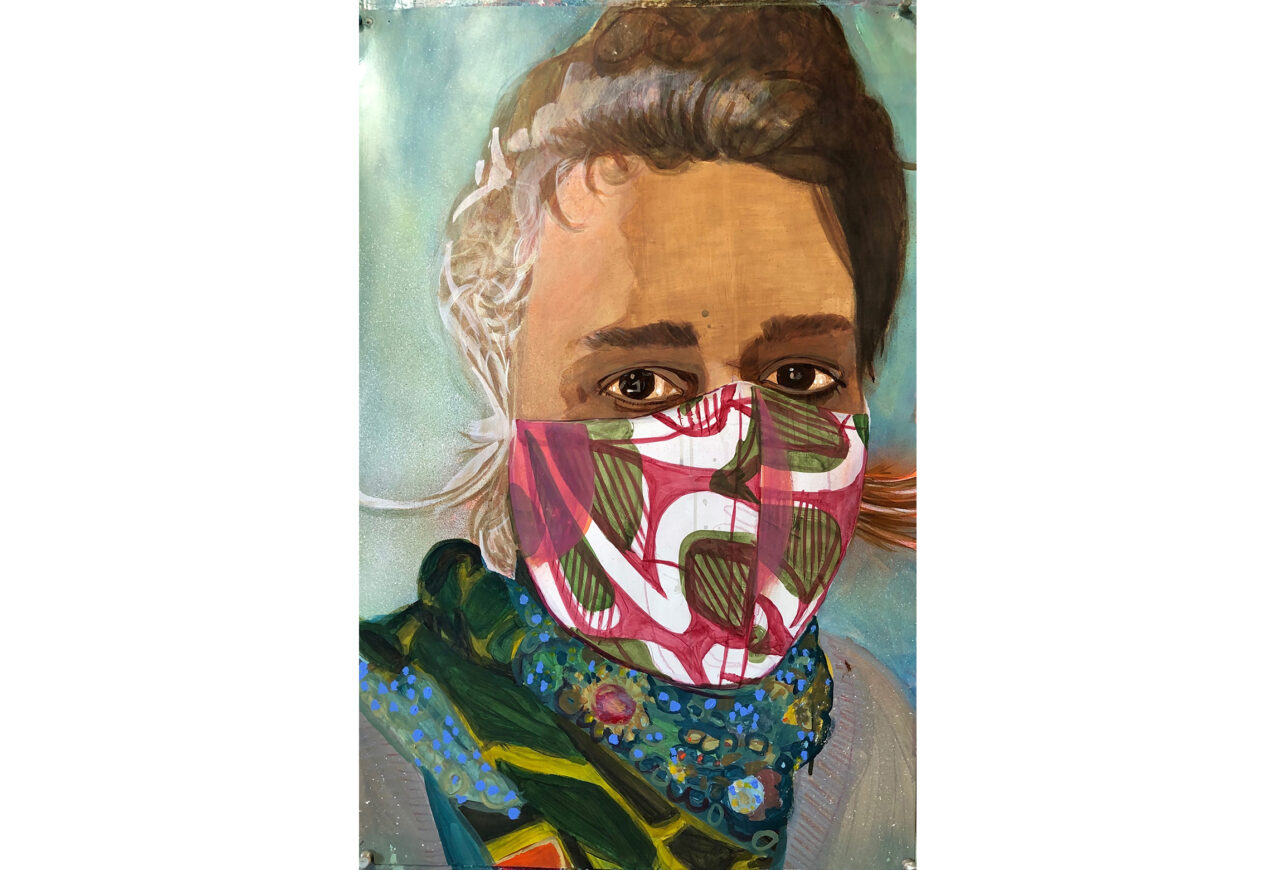 For Richard, exploring selfies and the digital is nothing new.

"Before I began painting these portraits my main interest was the digital interface and confluence between our screen worlds and extro-screen experience and how they are manipulated, used to manipulate, the degradation in transmission and the creation of memes as well as the all-around blurring of these milieu," he said.

"The selfie is just another portal or example of the enmeshment of self and online-self.
"I think that these portraits will connect back with the larger project, the portraits have quite a lot of crossover with my other interests and I can see this narrative possibly spilling back into photography ... I think we are not quite done with some aspects of the modernist project and, of course, painting is not dead."
This is Not a Gag is on view at MASS MoCA beginning November 7 2020.
--

This article was originally published on the Emily Carr University Alumni Association's website.