Voice, Vulnerability and Caravaggio: Birthe Piontek on Teaching Staged Photography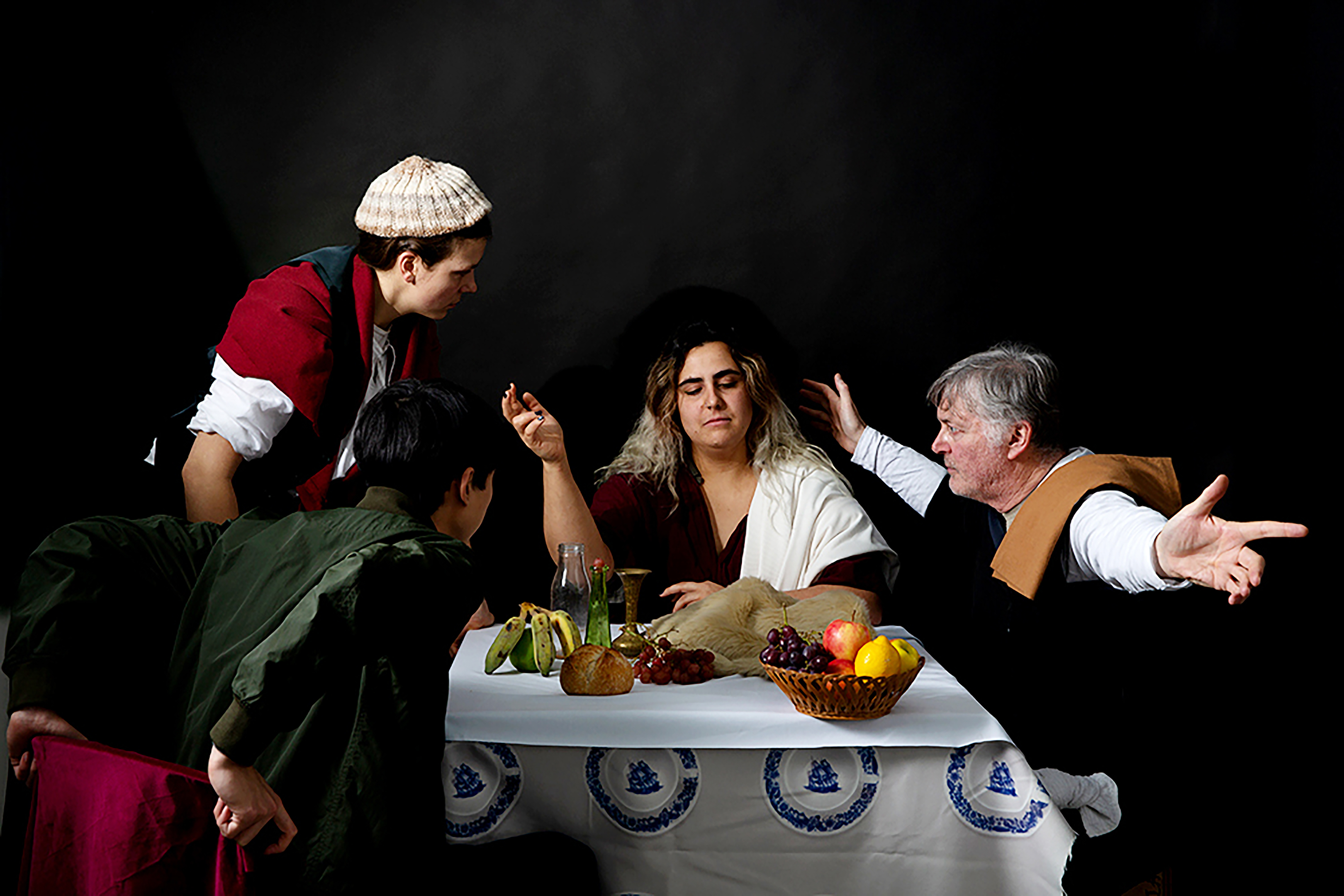 Posted on February 20, 2020 | Updated February 20, 2020, 8:59am
The artist and ECU faculty member aims to empower her students by revealing the camera's potential to create meaning and deliver a message.
Cameras are an inescapable part of modern life. Nowadays, nearly every device can capture an image and broadcast it to the world.
For many people, this casual approach to image-making is second nature; billions of images are instantly conjured and sent careening across the globe every day.

In parallel to that practice runs another tradition; one that uses the lens to meditate on influences from literature, poetry, cinema, painting and sculpture, as well as popular culture; a tradition that views photography as an opportunity not simply to acknowledge one's own existence, but to interrogate the conditions of that existence through storytelling.
This tradition is the focus of an Emily Carr University photography course called Staged for the Camera, taught by assistant professor Birthe Piontek. And the work her students have been creating is extraordinary.
"Photography is still very rooted in the documentary, the indexical, in looking at the world and capturing an image," Birthe says. "That's only 50 per cent. The other 50 per cent is creating an image; telling a story in a photo; conceiving of it the way a painter would conceive of a painting."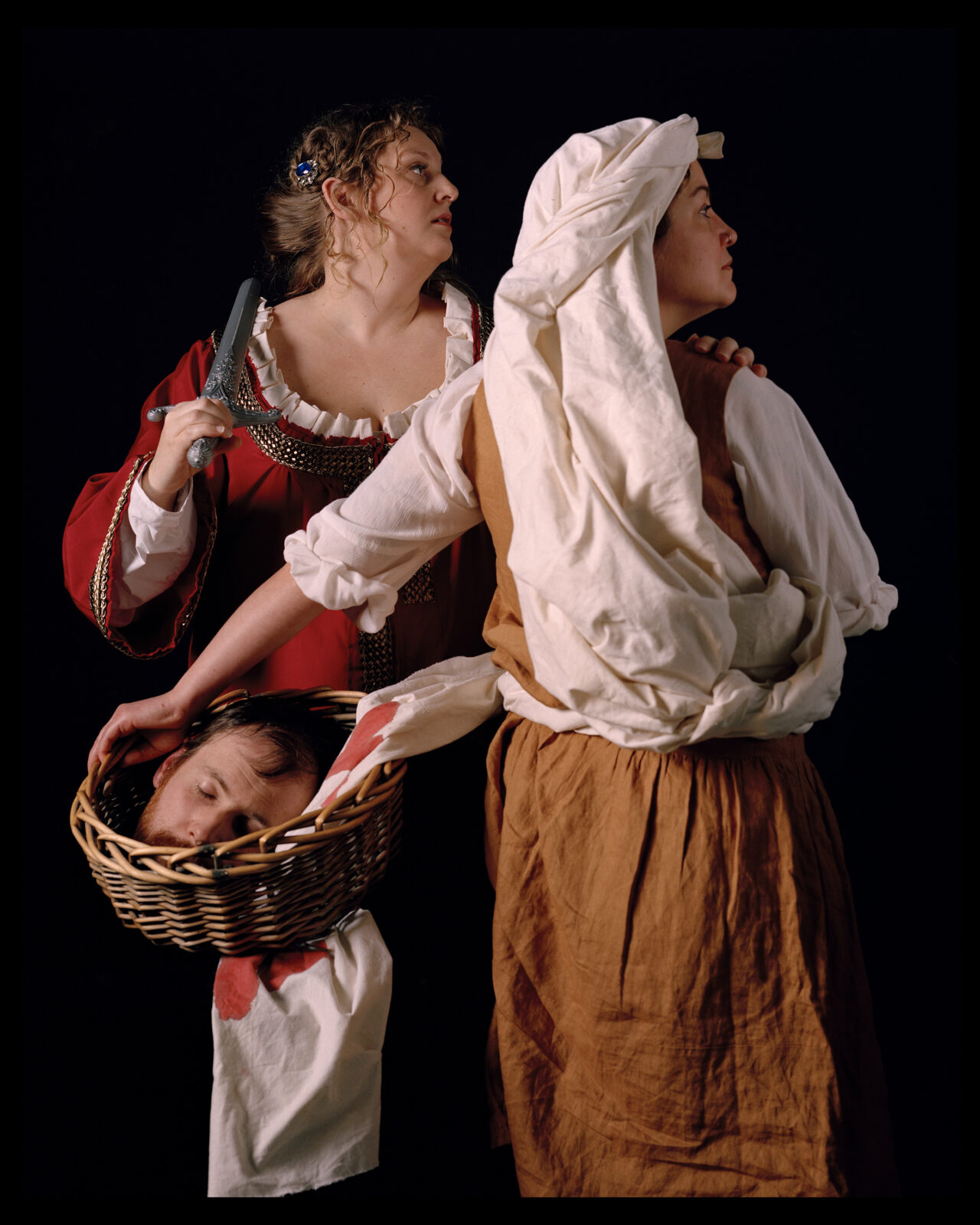 Birthe takes her students through the history of staged photography, and has them look at the themes, motives and practices of the tradition's masters. The class talks a lot about painting, she adds, noting that by comparing the history and aims of the two mediums, students are shown that photography "has the same authority as painting."
An entire class, for instance, is devoted to studying 16th-century Italian painter Michelangelo Merisi da Caravaggio, who is known for his use of "tenebrism," or "dramatic illumination" — a particularly forceful style of the chiaroscuro painting technique, which produces almost violent contrasts between light and shadow.
Birthe's class is then divided into groups, and tasked with reproducing one of Caravaggio's paintings.
In doing so, students learn not only about lighting but about how lighting influences the expressive power of a figure, and dramatizes the relationship between figure and background.
Other exercises include capturing a remembered moment in a single, staged image — a technique which draws on traditions of cinema to "translate the drama of the ordinary" into pictures, with the help of props, locations, lights and models. Students are also challenged to choose a poem from a selection of works by Surrealist Paul Nougé, and visualize the text.
"It's super free, but really drawing on the use of props, the use of colour to create a mood, and the whole influence of literature and dreams and observed moments, and how that can be transformed into an image," Birthe says.
"Being an artist in front of a camera is very different from being a person in front of a camera."
The semester, however, isn't entirely spent peering deep into the past. The elephant in the room must also be acknowledged, Birthe notes.
"Obviously Jeff Wall has to appear in this class," she says. "We can't help it! He made a big mark."
But Birthe says she steers clear of purely formal analysis. Instead, she teaches students about his techniques, his influences, and how he came up with his ideas in the first place.
"I want to humanize him. He struggles with the same things the students do," she says. "They're in this same tradition. They're joining this conversation. Jeff Wall was absolutely one of the first ones [to revolutionize photography in the 1980s]. He paved the way. But the students are in conversation with this same tradition, with these same concerns."
Through looking at Jeff Wall's story and his process, he becomes less of an elephant, and more of an inspiration.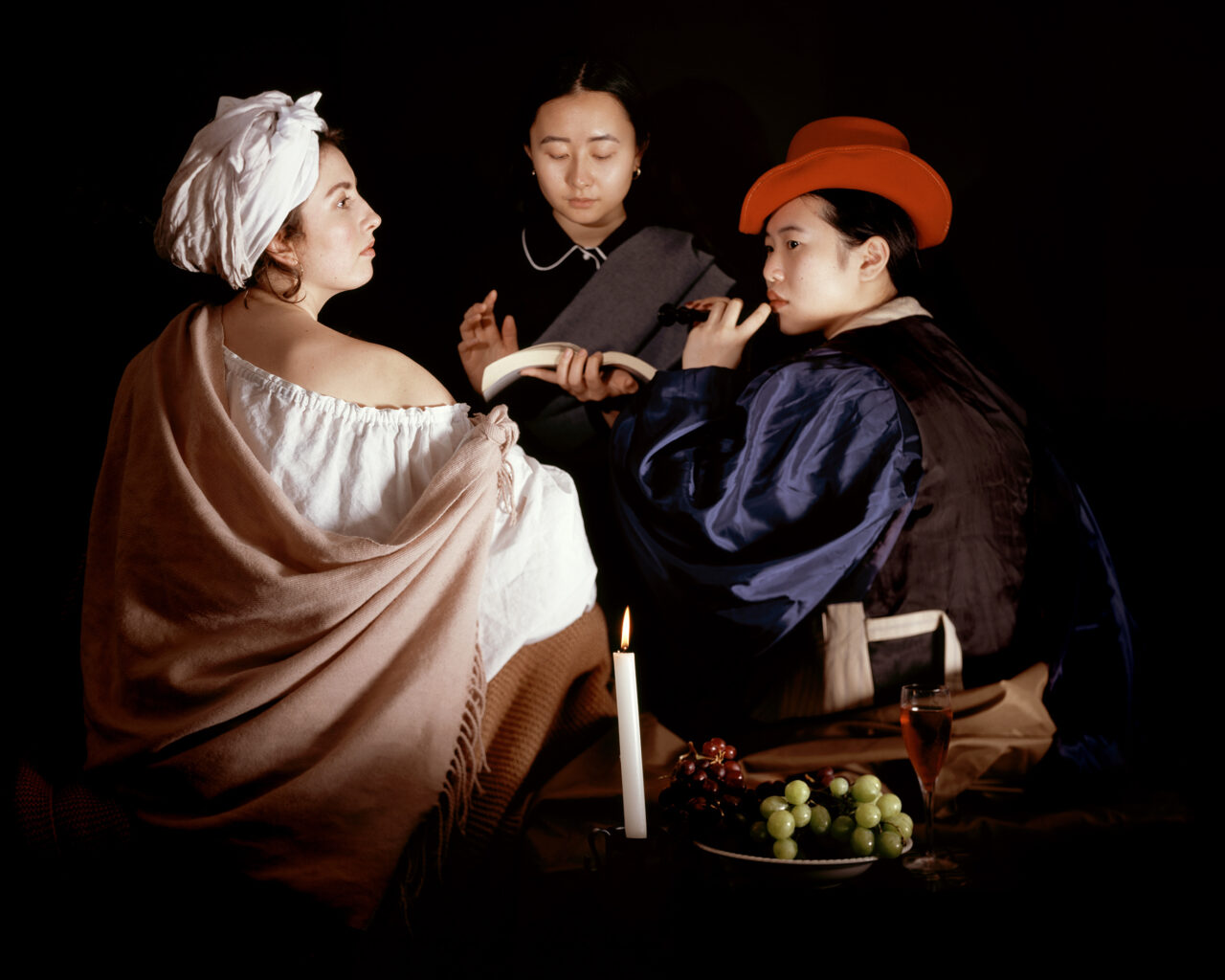 Last but not least, students are asked to step in front of the camera themselves.
"This strategy really goes back to the conceptual and performance artists beginning in the '60s — having a message and using your body as a vehicle to bring that forward," Birthe says, pointing to artists like Rebecca Belmore , Adrian Piper, Meryl McMaster, and Carrie Mae Weems.
By this time, near the end of semester, students have a working knowledge of the technical aspects of staging a photograph. This familiarity, she notes, empowers them to focus on experimentation, play, and on encountering their own vulnerability.
"Being an artist in front of a camera is very different from being a person in front of a camera," Birthe says. "A selfie isn't vulnerable. Whereas putting a camera up on a tripod — that move of setting up the camera and thinking through what you're going to say, how you're going to say it and how you're going to create meaning — all of a sudden you're entering an uncomfortable place, a very vulnerable place.
"In an ideal world, I want to take them to that space where they feel uncomfortable in front of the camera, but in doing so, find their voice."