'After Yang' Featuring Cinematographer Benjamin Loeb Set for Debut at Cannes Film Fest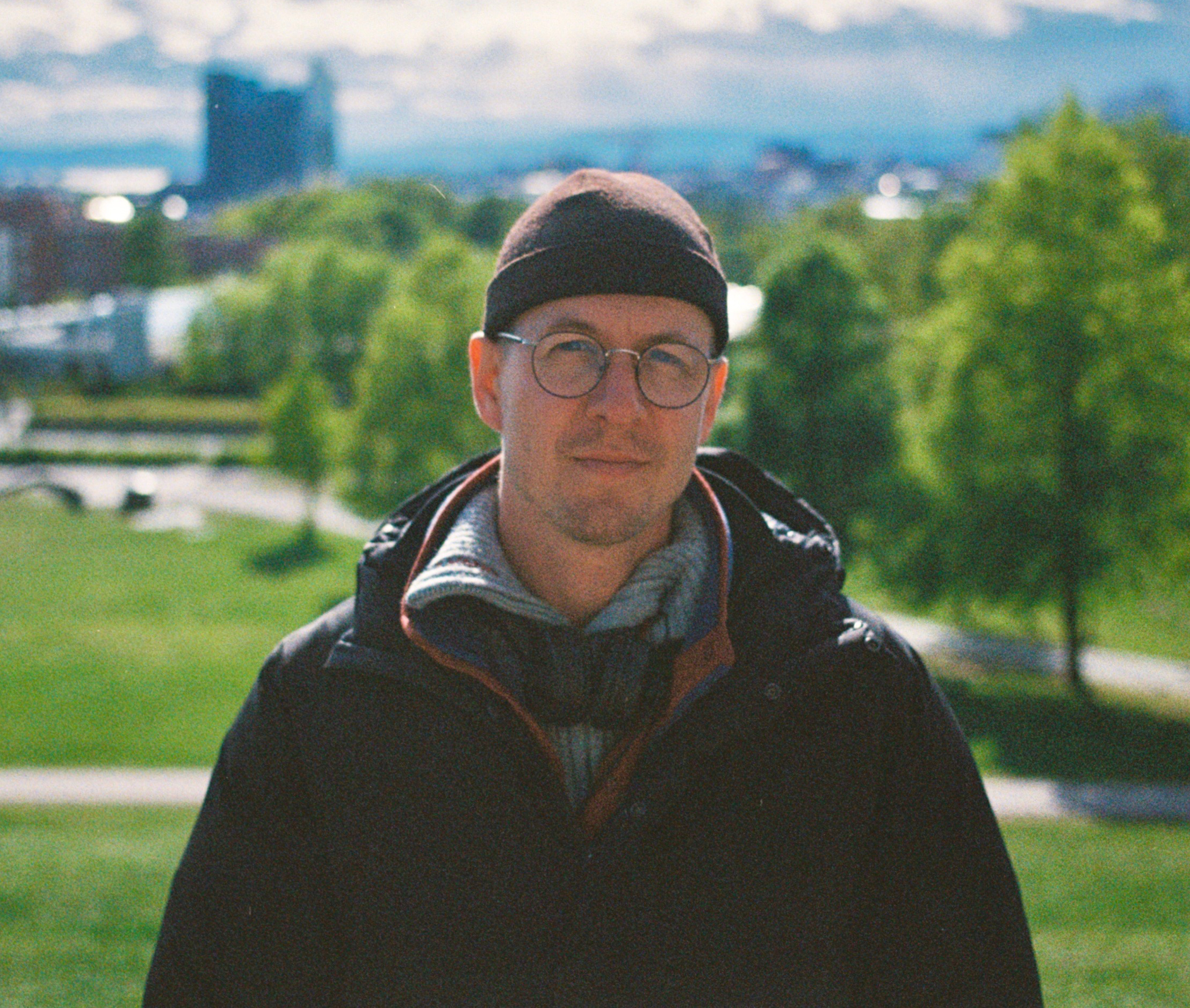 Posted on June 28, 2021 | Updated July 07, 2021, 11:53am
The sci-fi drama, directed by Kogonada, was one of three feature films the artist and ECU alum worked on over the past year and a half.
A film shot in 2019 by cinematographer Benjamin Loeb (BFA 2011) already felt like a career high before the recent announcement it would be appearing as an official selection at the Cannes Film Festival, Benjamin says.
Titled After Yang, the film brought Benjamin into what became a productive and artistically gratifying collaboration with acclaimed director Kogonada.
"Working with Kogonada on this film was a bit of a dream," Benjamin says. "Finding a human being who was searching for the same things within cinema — it's quite rare to find these individuals whom you just immediately see eye to eye with. It felt like a very special process to me."
The film will make its world premiere in the Un Certain Regard programme at Cannes, which recognizes young and daring talent in filmmaking. The programme's Opening Ceremony takes places July 7, 2021, with winners announced on July 16. The Prix Un Certain Regard, awarded to one winner each year, consists of a €30,000 prize. But according to Benjamin, simply appearing at the prestigious festival is already an honour of the highest order.
"It feels wildly rewarding to have our film selected for a program like this, and especially with this incredibly competitive selection," he says. "Cannes / Un Certain Regard was always the dream for this film. We are just excited to hear people's reaction to this film, be it positive, negative or neither."
Starring Colin Farrell, Jodie Turner-Smith, and Justin H. Min, After Yang is a sci-fi drama that follows a father and daughter as they attempt to save the life of a robotic family member — the titular Yang. Kogonada also wrote and edited the film.
"This, in many ways, is as good as it gets."
But despite its fantastic premise, Benjamin says the film keeps a keen focus on the subtle, shared experience of everyday human life. In many ways, being involved in this "search for the mundane, and the beauty within that," is what made working with Kogonada so rewarding.
"After Yang became a beautiful synergy: process, collaboration and the hunt for everydayness — the things most might ignore," he says. "As a cinematographer, I truly could not ask for any more. This, in many ways, is as good as it gets."
Having been in post-production throughout the pandemic, After Yang's upcoming premiere represents an end to a "slow, patient" process, Benjamin says. Not that he was standing still.
Once filming for After Yang wrapped in summer, 2019, he prepped and photographed the film, Pieces of a Woman. That film wrapped just before lockdowns began across the globe. But despite its pandemic proximity, Pieces of a Woman still managed to premiere in 2020 at the Venice Film Festival, while film star Vanessa Kirby captured an Academy Award nomination for Best Actress.
"I was also lucky enough to shoot Jesse Eisenberg's directorial debut, When You Finish Saving the World, this winter, which is being finalized this summer," Benjamin says.
The past year and a half required a lot of adjustment for the film industry, he says. And being a part of that learning curve was both demanding and fulfilling. But working with collaborators who share his artistic vision has always been Benjamin's ultimate goal. In that regard, the past year and a half have brought something resembling contentment.
"My philosophy has always been to find directors and filmmakers who come into each film with a specific intention, a desire to explore a specific idea or approach, and where my process and work as a cinematographer can be challenged," he says. "If I can continue to create work like this, and with people like this, I am happy."