Attending to Small Marvels with Interdisciplinary Artist Laiwan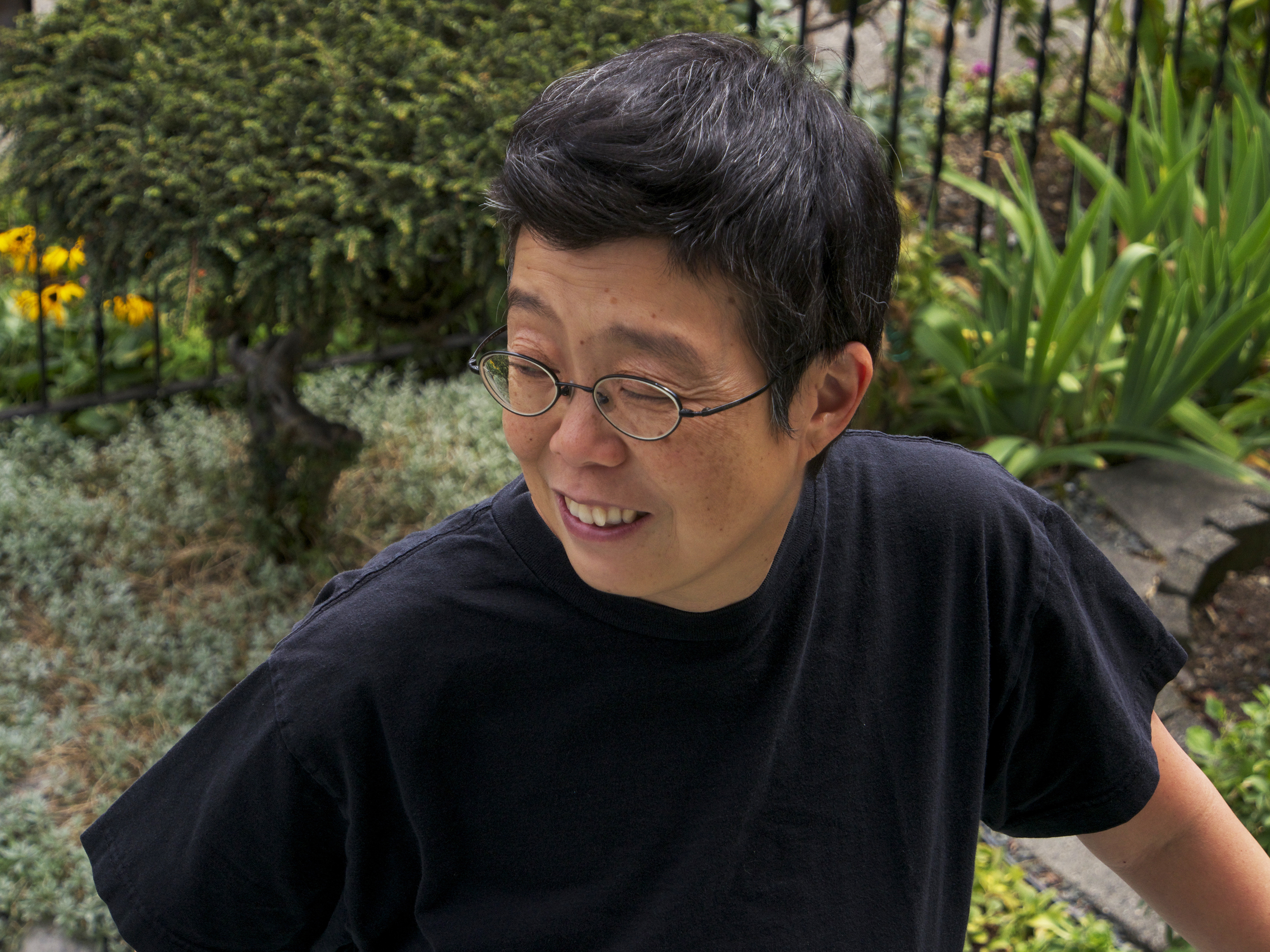 Posted on May 13, 2021 | Updated May 18, 2021, 9:44am
Meet the 2021 Emily Award winner.
As a teenager, interdisciplinary artist and activist Laiwan remembers the day she discovered a little booklet on a bench. It turned out to be a pamphlet from the Vancouver School of Art, which would eventually become the Emily Carr University of Art + Design. Intrigued, Laiwan ended up applying and was accepted shortly after. Finding that booklet, she says, was a sign.

Laiwan was 15 years old when she and her family left Zimbabwe during the height of a war in 1977. "Arriving here as an immigrant and not knowing anybody in my teens was very difficult, and we didn't have a lot of money. So one thing that I did learn from apartheid Rhodesia was to entertain myself on my own."

This entertainment came in the form of drawing and writing poetry. Eager to leave high school and experience more freedom, she says that discovering the arts university "really did come as a blessing."

Laiwan was given the Helen Pitt Graduating Award when she graduated from Emily Carr's interdisciplinary program, and founded the Or Gallery in the same year. She has since received numerous awards for her work, including the 2008 Vancouver Queer Media Artist Award and recent Canada Council and BC Arts Council awards. She currently teaches in the Interdisciplinary Arts MFA Program at Goddard College.

Over the years, Laiwan has exhibited regularly, and continues to be interested in diverse concepts driven by poetry and philosophy. Through wide-ranging projects, she's explored an expanse of ideas, including interspecies relationships and climate, decolonialism, somatic and bodily ways of knowing, urban development, and ephemerality.
Much of Laiwan's artistic practice has centered on an "attention to the small." That attention, she says, is "really important in a culture that is full of spectacle, which only rewards grand gestures."
From 2017 to 2019 Laiwan collaborated with UBC's Department of Earth, Ocean and Atmospheric Sciences on a public installation called WANDER: Toward a Lightness of Being. Located at New Westminster's 22nd street SkyTrain Station, WANDER featured images of phytoplankton through light projections, enamel on ceramic and steel tile, and granite stone engravings to encourage delightful discovery of these vital yet invisible creatures.
Laiwan further advocated for appreciation of silent, yet crucial living entities in 2019's MAPLE TREE SPIRAL: the pedagogy of a tree in the city. Using the City of Vancouver's online database of street trees, participants were invited to recognize maple trees that spiral from Gastown's Maple Tree Square, consider the role of trees in urban environments, and honour the location's original maple tree.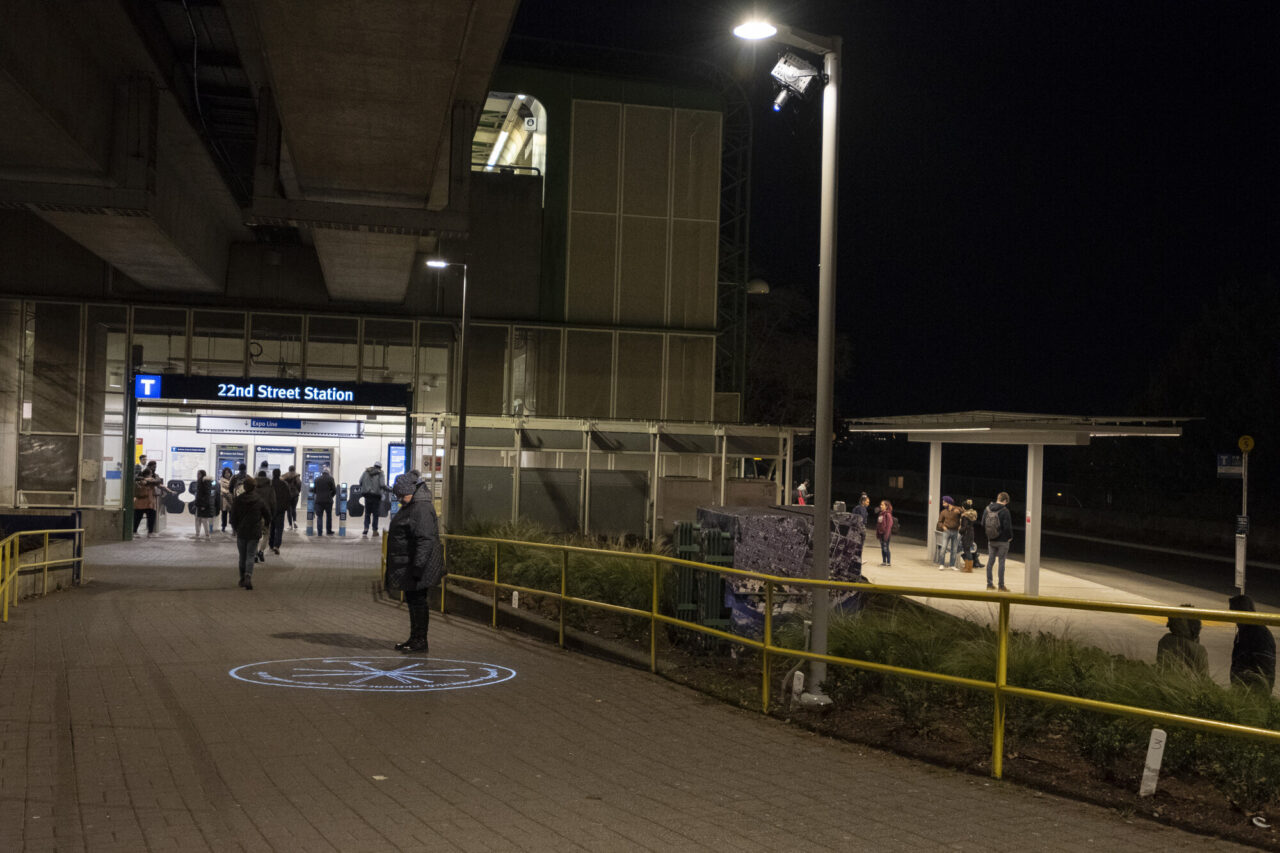 In 2020, Talonbooks published TENDER, a collection of Laiwan's poetry that spans over 30 years worth of words and images, intimately exploring the body, land, and language with courageous vulnerability. "Poetry has always been something that I felt great comfort or familiarity in," says Laiwan, who says working with Talonbooks was a transformative experience.

The artist's momentum shows no signs of slowing down. Currently, Laiwan is exploring local and philosophical implications of climate change. She's particularly interested in how we may adapt to the likely flooding of Chinatown and the False Creek Flats. Referencing the Tao, she says "it teaches us to be like water, because if we are like water we can be quite fluid and flexible in how we live in the world."

Some of the research from this project will be part of an upcoming exhibition called Rivers Have Mouths, featuring both Chinese and Indigenous artists. Taking place at the Sun Yat Sen Gardens in summer 2021, the show is curated by Lam Wong and Sarah Ling. It's an important collaboration, says Laiwan, that's part of increased solidarity efforts between Chinatown and the Squamish and Tsleil-Waututh First Nations and the Musqueam Indian Band.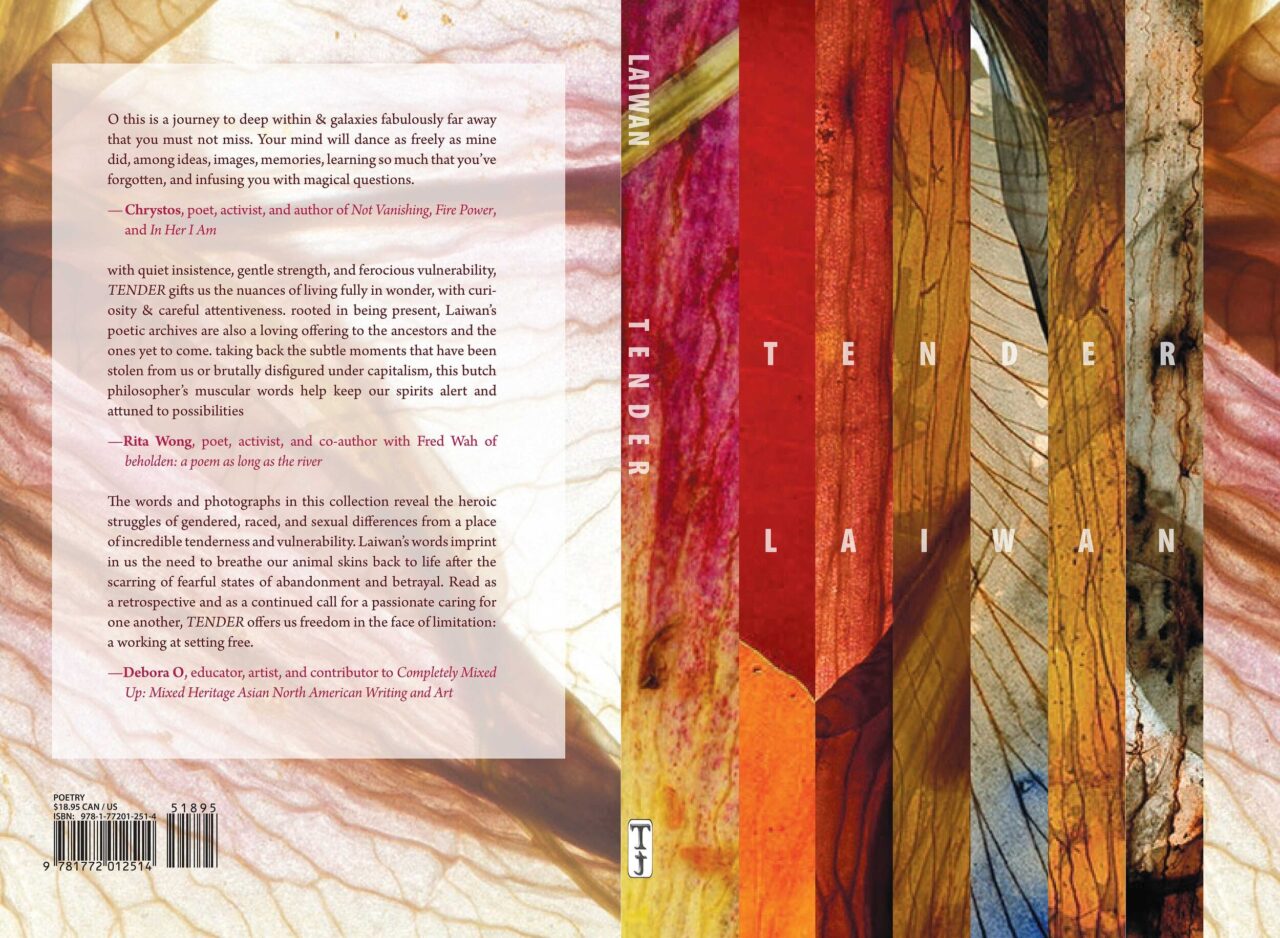 Laiwan has always been passionate about the local community, first getting involved at the tail end of her twenties. "Around that time, that's when I sort of officially became an activist and part of that was needing to come out as queer." One of the organizations she volunteered with was Angles, a community newspaper focusing on LGBTQ2+ life in Vancouver published by an earlier iteration of Qmunity, BC's queer, trans, and two-spirit resource centre.

A sampling of some of Laiwan's other upcoming projects include a publication called Temper: 100 Brief Missives Within a Character Limit, a collection of pithy insights from her social media posts over the past year, and a video work commissioned by the Libby Leshgold Gallery for the ECU Urban Screen called PANDEMIA—The Movie, slated for Fall 2021.
As the recipient of the 2021 Emily Award, Laiwan is incredibly grateful. "I really appreciate the encouragement and support the Emily Award gives me in this moment."

When prompted to consider what advice she may have for new graduates, she says to deeply listen to the world. "As artists we are trained to see things that are possibly not seen in established culture, but we're also trained to bring our imaginations in the physical world. That is a very special skill." She adds that it's important to stay agile and not have a fixed view of what postgraduate life or employment should look like.

Lastly, she advises new graduates to be brave. "If you want to make a mark, really find what has great meaning to you—what it is that would liberate you in the world."