Emily Carr University Appoints Carleen Thomas as Chancellor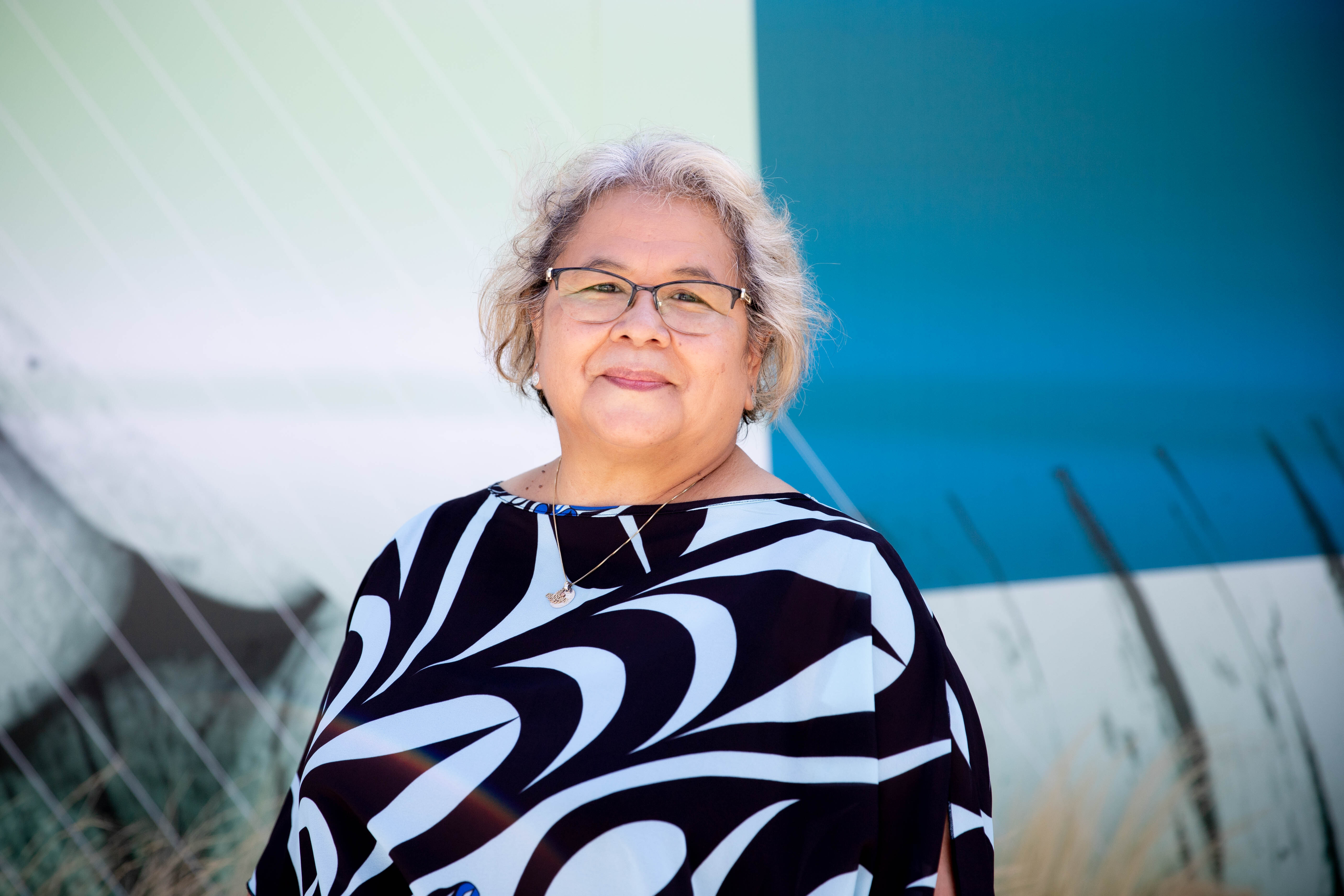 Posted on August 03, 2021 | Updated August 03, 2021, 9:50am
Carleen Thomas is an educator and former council member for the Tsleil-Waututh Nation.
Emily Carr University of Art + Design announced today that Carleen Thomas has been named as the university's next Chancellor. She will be the first Indigenous person to hold this position at ECU.
Ms. Thomas is currently the Special Projects Manager for the Treaty, Lands and Resources department at the Tsleil-Waututh Nation. Prior to this position, she served eight two-year terms as an elected council member for the Tsleil-Waututh Nation, in which she held the Community Development portfolio covering health and education. "We are delighted to welcome Carleen Thomas as our next Chancellor," said Dr. Gillian Siddall, ECU's President and Vice-Chancellor. "Carleen has demonstrated extraordinary leadership through her decades of service to the Tsleil-Waututh Nation. We're grateful to have someone with her knowledge and expertise join Emily Carr University, especially as we work to decolonize and Indigenize our campus and meaningfully engage with the host nations on whose land we work and study."
Ms. Thomas holds a bachelor's degree in education from UBC and has previously worked for the North Vancouver and Burnaby school districts as a district resource teacher in Indigenous education. She has also sat on the Burnaby School District's Aboriginal Advisory Committee and served as the Aboriginal Representative Chair in the Capilano University Senate. She currently sits on the Indigenous Advisory and Monitoring Committee, a federal advisory committee made up of 13 Indigenous and six senior federal representatives that provides advice to regulators and monitors the Trans Mountain Expansion project and existing pipeline.
"I am honoured to have been asked to become the Chancellor of Emily Carr University," says Ms. Thomas. "I'm passionate about education, as a former teacher and a life-long learner. I look forward to taking on this important role and working with the university's remarkable students, staff and faculty."
Over the years, Ms. Thomas has worked to educate others about Tsleil-Waututh history and Indigenous issues, and has participated in a number of panels and initiatives that support reconciliation and the modernization of institutions.
Names of potential candidates for the position of Chancellor were sought from all members of the ECU community – including students, staff, faculty and alumni – before being reviewed by members of the Alumni Association Board and ECU's Board of Governors. Ms. Thomas was appointed by the Board of Governors and assumed the position of Chancellor on Aug. 1, 2021. She will be formally installed at a ceremony this fall and will initially serve a three-year term, which can then be renewed for another three years.
"After a thorough search process that engaged the Emily Carr community, we were proud to nominate Carleen Thomas as our new Chancellor," says Patrick Christie, President of the ECU Alumni Association. "I believe her appointment will encourage us to reflect on our responsibilities to this land and to each other, and to foster transformation within the university."
The Chancellor serves as the ceremonial head of the university and sits as member of the Board of Governors and the Senate in addition to acting as an ambassador for the institution. The Chancellor presides over major ceremonies, including convocation, and confers degrees to graduating students.