Contemporary Women Sculptors Front and Centre in New Show Celebrating Charles Marega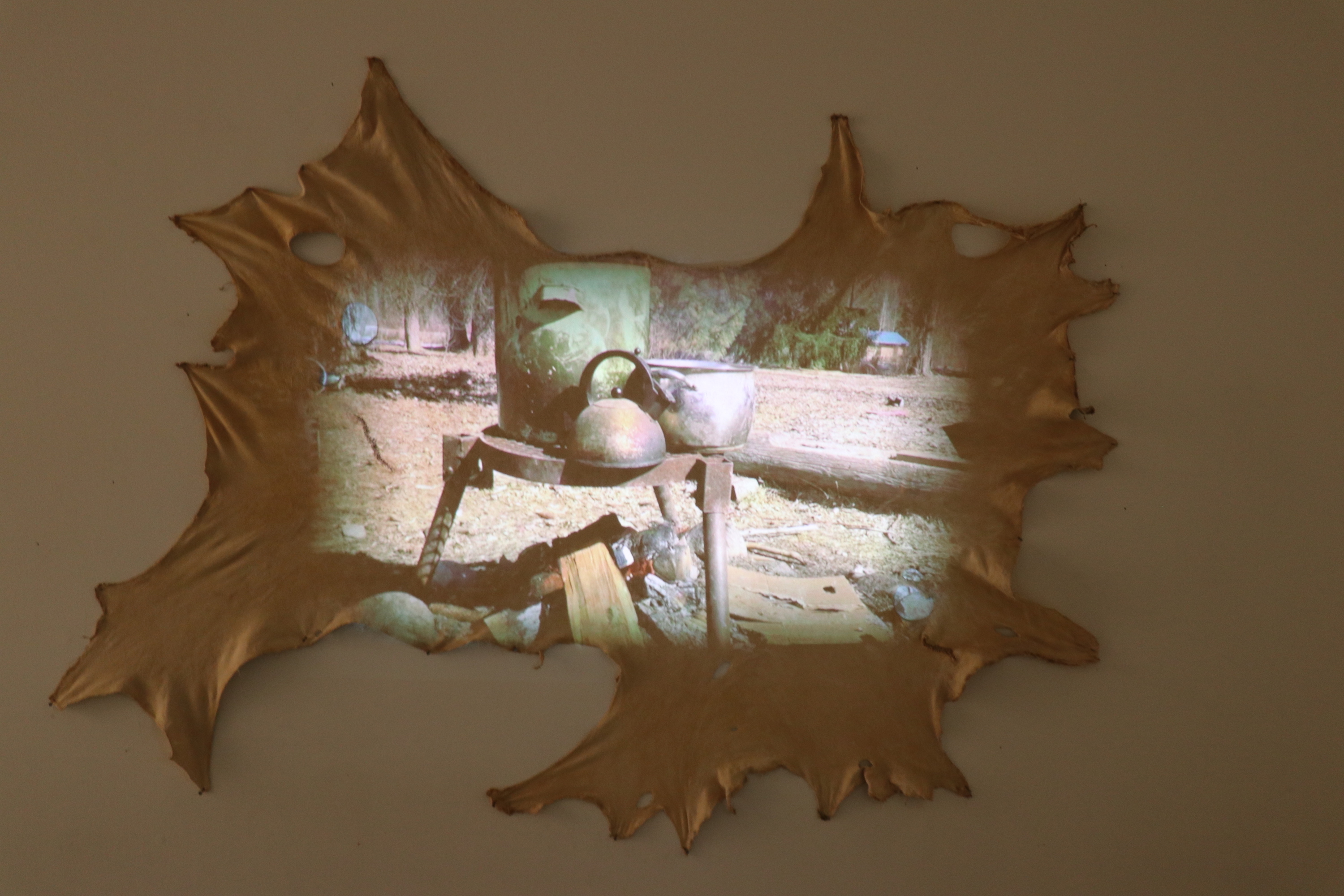 Posted on August 19, 2021
The late Italian artist is best known for his lion sculptures which stand at the foot of the Lions Gate Bridge.
A new exhibition brings together sculptures by an intergenerational group of women from the ECU community in celebration of — and in contrast to — a seminal Vancouver artist and historical arts figure, Charles Marega.
Marega, who received classical arts training in Italy before emigrating to Vancouver in 1909, is perhaps best known today for his two lion sculptures, which stand at the south end of the Lions Gate Bridge. Between 1925 and 1939, he also served as the first instructor of sculpture at the Vancouver College of Art, which would later become Emily Carr University.
Currently showing at Vancouver's Il Centro Italian Cultural Centre, the show, titled Pathways to Modernity, explores Marega's "legacy and impact on the artistic landscape of Vancouver through a study in contrasts," according to the exhibition text. Featuring sculptural works by artists Connie Sabo (BFA 2003), Sydney Pickering (BFA 2021), Lyndsay McKay (BFA 2020), and Debbie Tuepah (BFA 2011), the show takes Marega as one point along an evolution of the arts in British Columbia.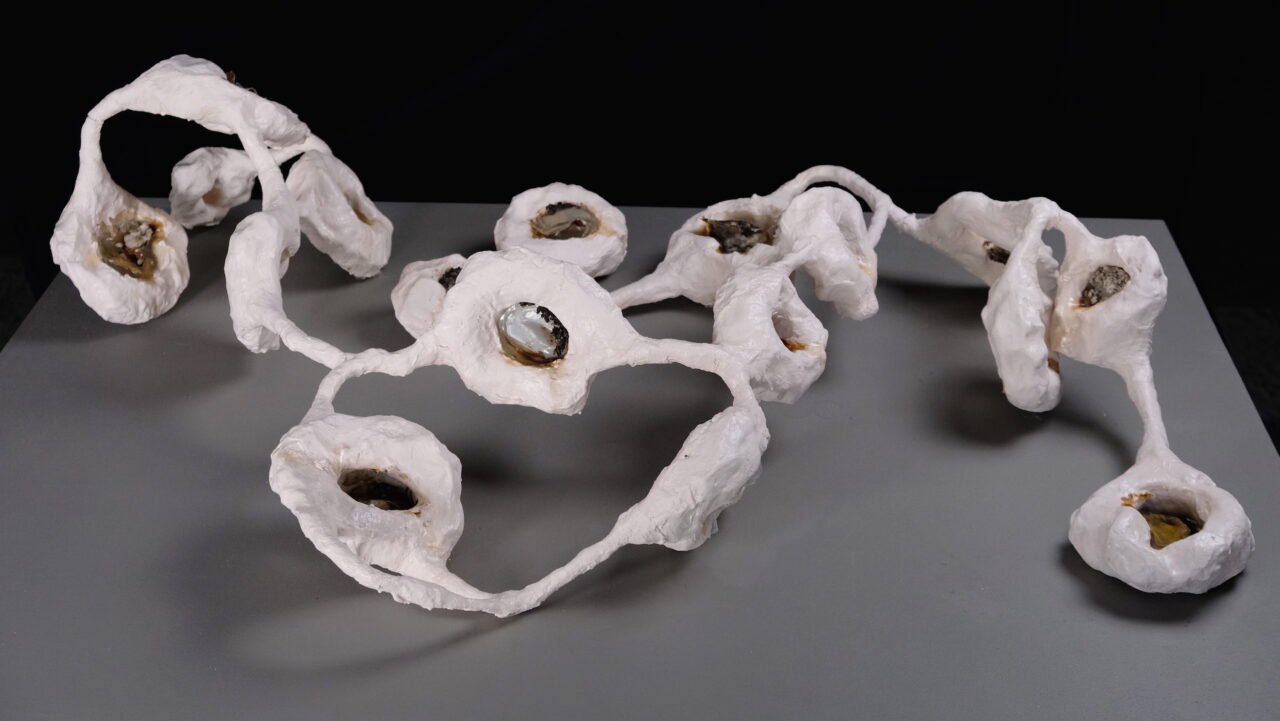 "Standing as a testament to just how far the sculptural form has changed in BC since Marega's arrival at [Emily Carr] in 1925, these four artists reveal that over the last 100 years European sculpture no longer stands as a colossus over the artistic landscape," reads the exhibition text. "Rather, BC sculpture now orients itself toward the local. Finding within its territory its own voice, its own place, its own artists, each deeply valuing the natural resources of the province from which they derive their raw materials for artistic exploration."
Sydney, who currently works as Aboriginal Program Coordinator with Emily Carr University, is showing her work, Home, in the exhibition. Home consists of a film, shot by Sydney in the Mount Currie community of Lil'wat Nation (of which she is a member), documenting her earliest forays into hide tanning. The film is projected onto the same brain-tanned hide that can be seen in the film.
"It was a little like giving the process another life," Sydney says. "I wasn't really concerned too much with a specific story or a personal story. The story is way more about the process and being back at home."
The hide itself has small, stitched-up tears — evidence of Sydney's learning curve. And although Home doesn't focus on a specific narrative, Sydney says it still feels deeply personal.
"It's different from all my other works because, while it's still about reconnecting, it isn't about specific people," she says. "It's just me."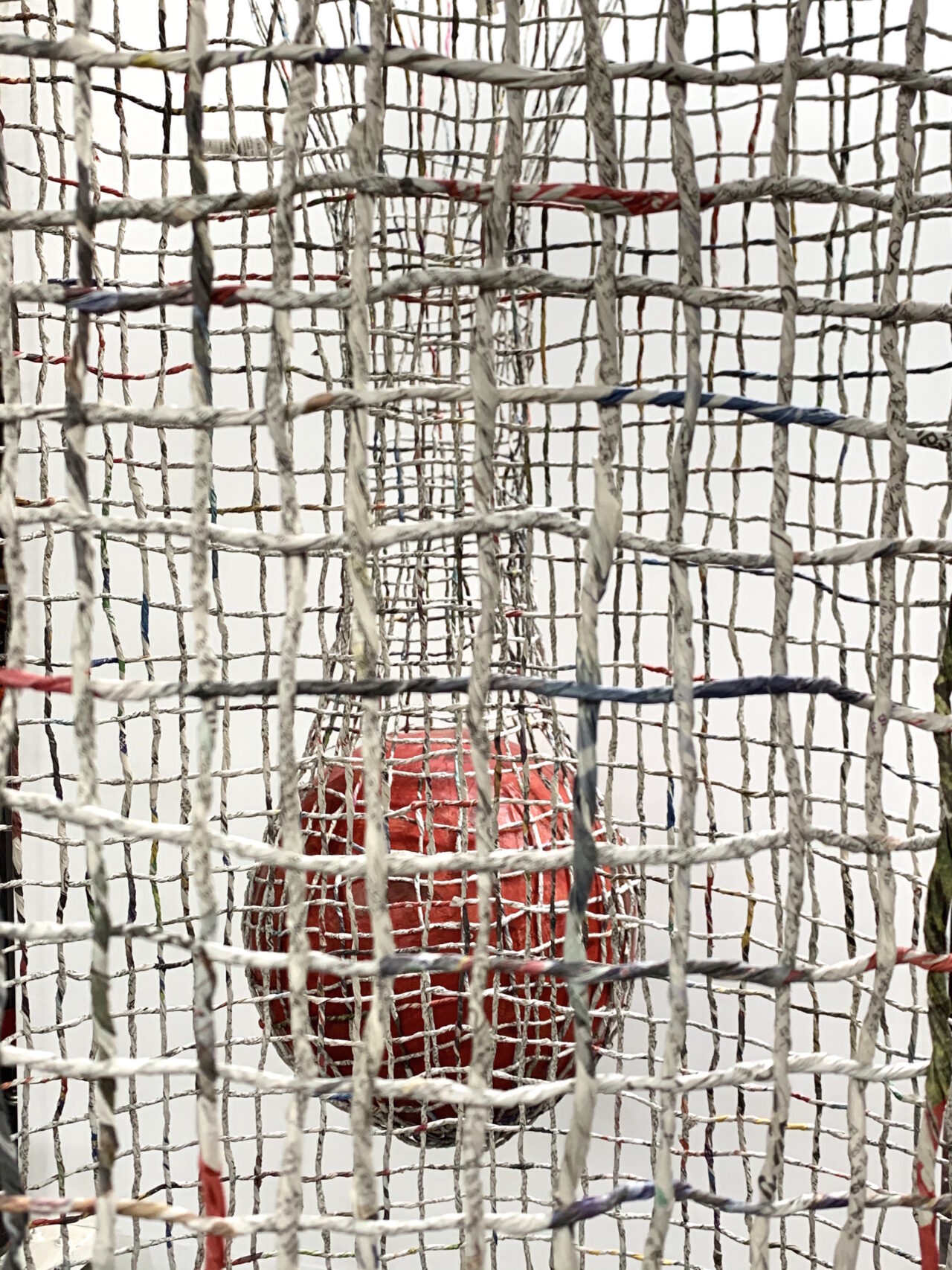 Pathways to Modernity is curated by Angela Clarke, museum director and curator at Il Centro, along with artist and ECU faculty member Ruth Beer. Book your visit to view Pathways to Modernity Monday through Friday, 10am to 6pm, by calling (604) 356-9908.