ECU Design Students' Collaboration with WALRUS Boutique Creates Knockout Pandemic-era Homewares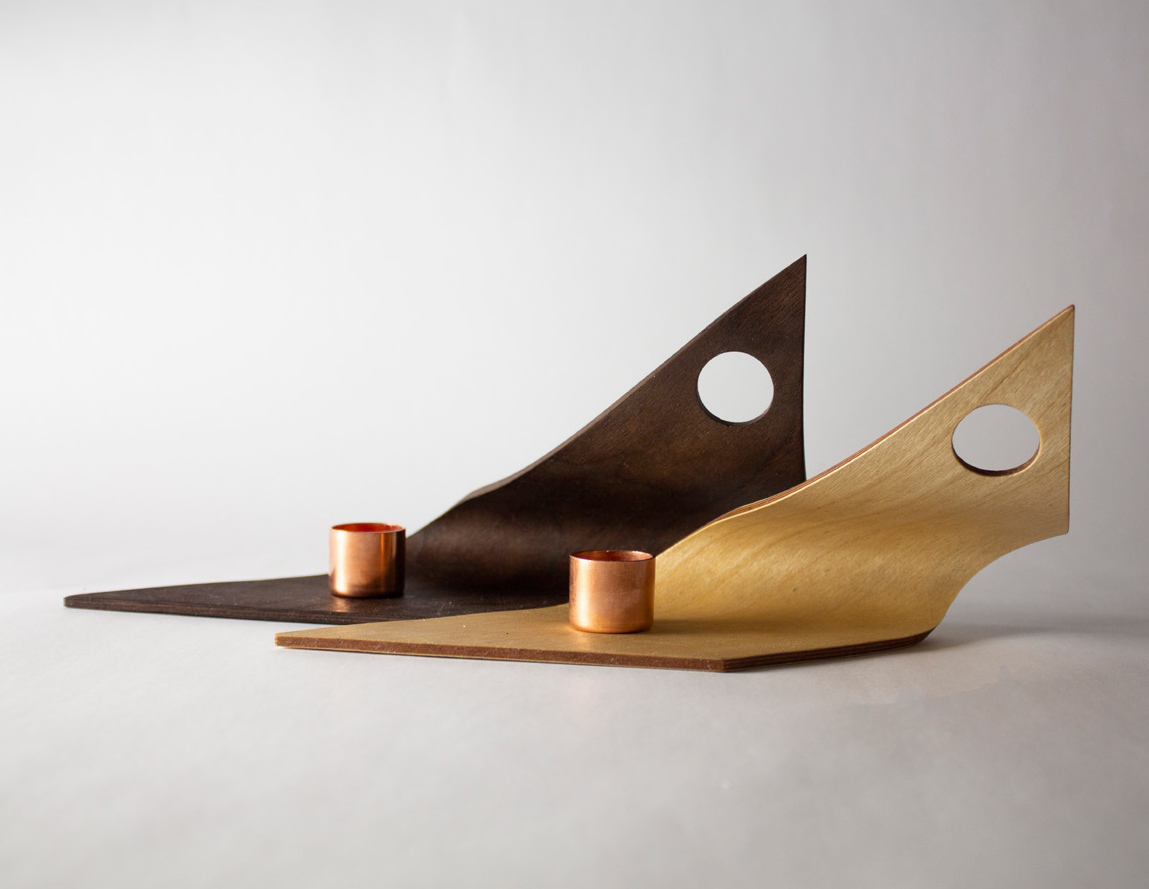 Posted on September 14, 2021
Students got an opportunity to take a design from blue-sky to retail over the course of a semester.

A recent collaboration between WALRUS boutique in Vancouver and Emily Carr University saw design students create homewares for the WALRUS community, with an eye to the ways COVID-19 has shifted dynamics between people and their homes.
In a spring course titled Design + Make and led by designer and ECU associate professor Christian Blyt, students were "tasked to design and make products that fit comfortably in the homes of customers who have come to seek and love the WALRUS aesthetic."
Wood was to be a primary material, and a budget was set ahead of time.
The course was open to students from across design disciplines, and included students from both third and fourth years. This open format provides a rare opportunity for interaction between students from different programs and cohorts. Bringing in an industry partner such as WALRUS is also a great opportunity for students to get a sense for how professional design works beyond the academic context.
"I really believe having an external partner just brings in a whole other level or layer of learning for the students, in terms of being professional and getting them prepared for their careers," Christian says. "It just becomes something way more real to them."
Students are given an opportunity to take an idea from research to retail, with the end goal of offering limited runs of each product for sale via WALRUS' physical and online stores. WALRUS acts as a client, providing feedback over the course of three major critiques, covering aspects of design including packaging, pricing and material.
(Normally, these critiques would happen in person. But this year, due to public health guidelines, they were all conducted via Zoom.)
WALRUS also sets an approximate ceiling for final retail prices, which this year was set at roughly $70 for any one product.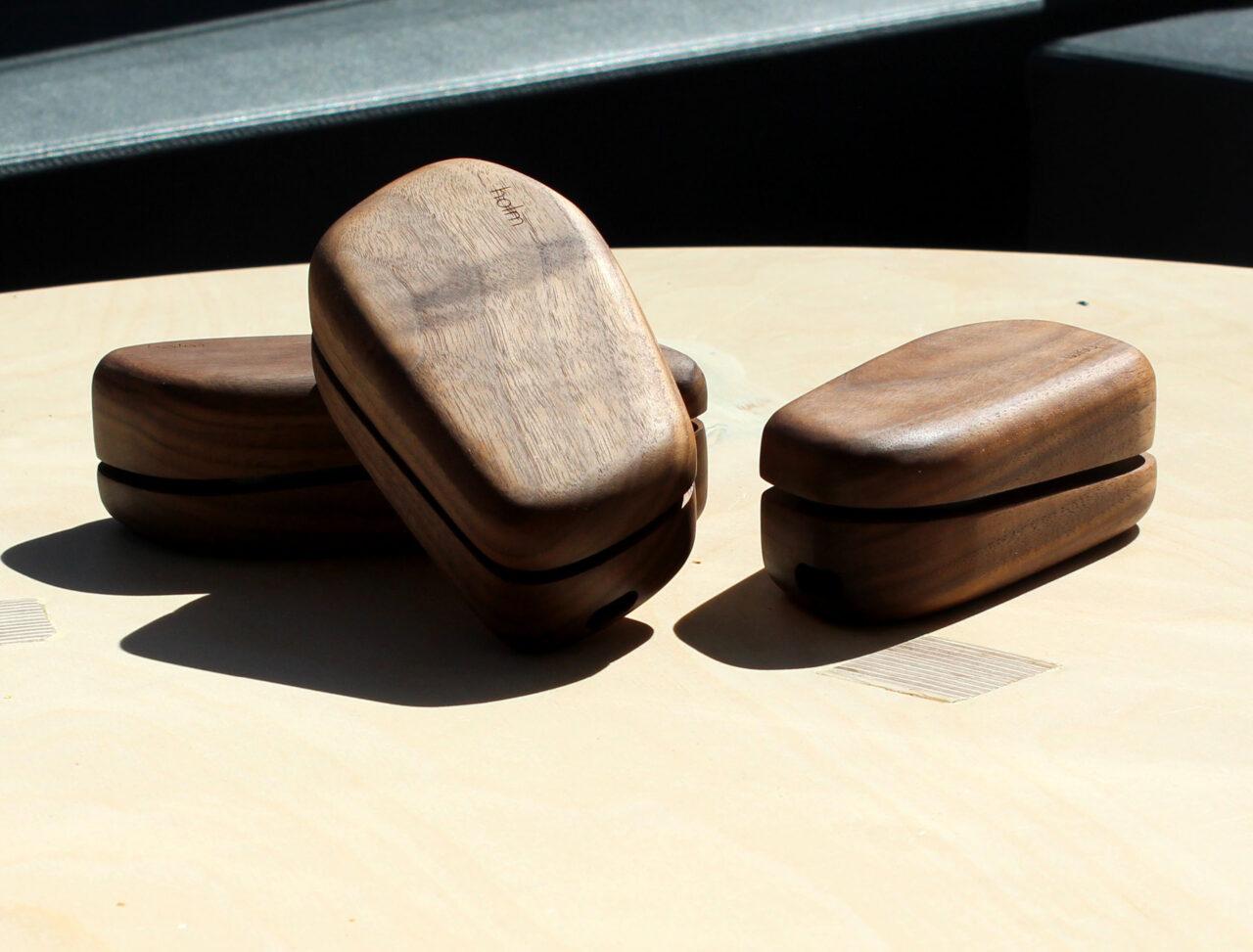 Recent ECU grads Chayann Aravena (BDes 2021), Nicholas Assarassakorn (BDes 2021) and Laura Escueta (BDes 2021), who were all in their final year of Emily Carr's Industrial Design program when they took Christian's course, called the collaboration with WALRUS "eye-opening."
"As individuals who are interested in business, the realities of taking an idea past the stages of research and development, wrestling with the complexities of manufacturing as well as considering packaging and branding was an invaluable experience," they told me in a group email correspondence.
"It was surprisingly part of the fun to be challenged with budget constraints, minimizing waste and planning for efficiency during small-batch production. It's an experience and a project we can all proudly add to our portfolios."
Andreas Somasco, who will start his final year in ECU's Industrial Design program in September, says Christian's course provided crucial insight into how to professionalize a design practice.
"Up until this point, most of our design projects have only reached a prototype or proposal stage and this was the first time we followed right through getting a product on the shelf," he told me via email. "This was critical for learning the importance of jigs and how the creation of tools that make replication easier can streamline your production process."
Meanwhile, the WALRUS team can be counted on to fully embrace the opportunity to work with emerging designers, Christian says.
"We've done this with WALRUS for the four years, and they're so committed and always really enjoy it," he tells me. "You see it in the amount of effort and time they give. It's amazing."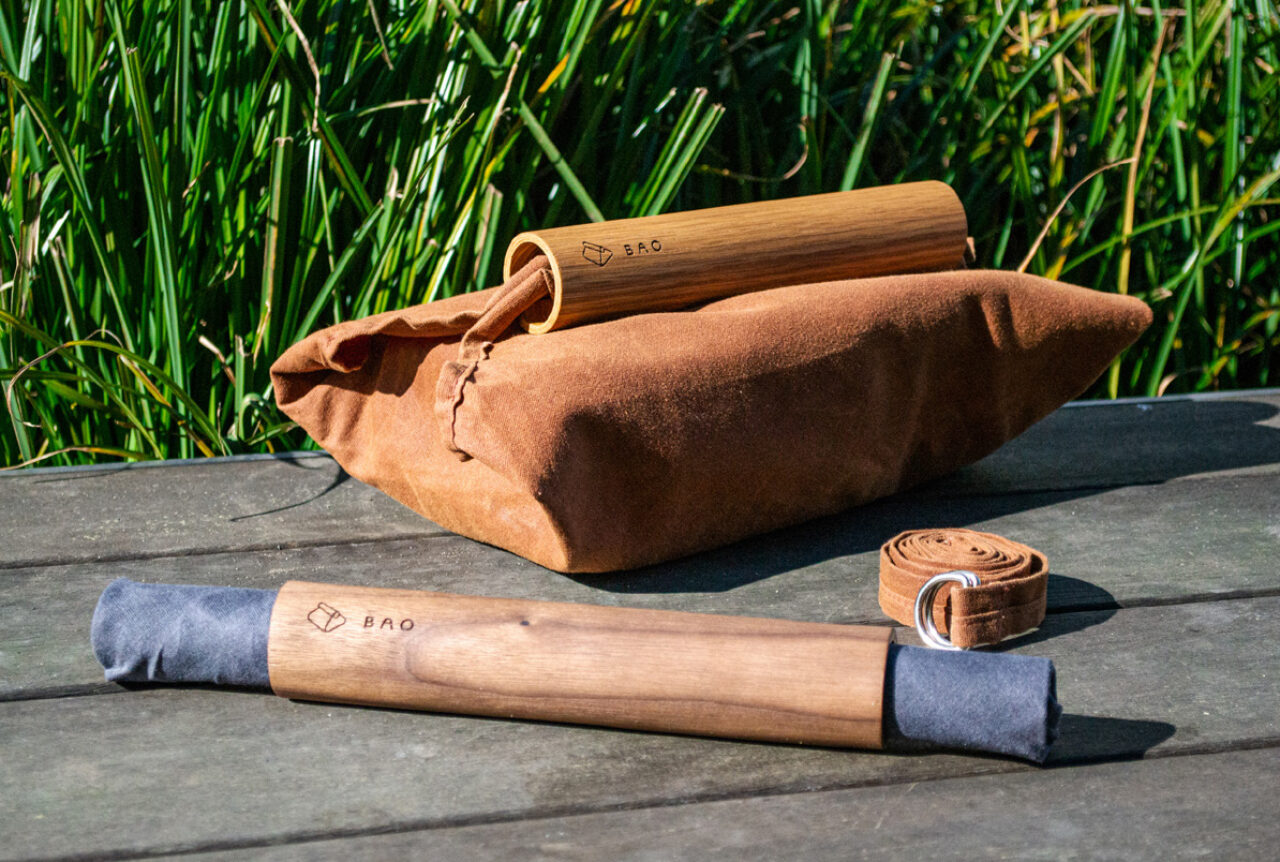 For WALRUS co-owner Caroline Boquist, staying connected to emerging designers in Vancouver has been a part of WALRUS's identity from the beginning. Over their 18 years in business, Caroline and WALRUS co-owner Daniel Kozlowski have known a number of designers who've graduated from Emily Carr. They've always positioned WALRUS as a place for designers to explore the retail side of their practice, and to seek advice on how design decisions resonate in a retail setting.
"We aren't trained as designers ourselves, but what we offer is this first-point-of-contact experience with consumers, with curating space, with design objects in a setting outside of the studio," Caroline tells me.
"So, this project feels very natural. And it helps us maintain a level of connectedness to what's new, what's fresh. Having that point of connection to community and to young designers is really great for us. And this project feels like a great way to be able to give back."
For Hunter Milroy, at the time in his third year of ECU's Industrial Design program, working with Caroline and Daniel was "such pleasure," providing a unique opportunity to build a client-type relationship.
"It was interesting having to tailor to another person's design directions, let alone a curated store like WALRUS," Hunter told me via email. "We had to go from very non-specific, 'blue sky' ideation to three or four concrete concepts very quickly. Caroline and Daniel were great at communicating what was working for them and what was not; this made the job of 'narrowing' seamless (which is usually hard for industrial designers)."
This year, students produced five separate objects. Clementine Chang, Sarah Rostad and Alex Swanson produced Holm, a decorative lighting element carved from walnut; Whitney Fwu, Aaron Lin, Carolina Marques and Jasmine Whelan created Sip, a multifunctional wooden coaster set with stirring rods; Andreas and teammates Peter Anzewen, Danika Oystrek and Katherine Percy designed a curving wood-and-brass candleholder titled Jak; Hunter and teammates Ajra Doobenen, Yutaan Lin and Morgan Martino produced a wood-and-textile transformable lunch bag called Bao; and Chayann, Nicholas and Laura created TokTok, a plywood and aspen coaster set that doubles as a drinking game.
As like in past years, a team of students curated and mounted their products in a gallery-style display at the WALRUS store, complete with information panels. But the opening itself was conducted entirely online, to observe provincial health guidelines around social distancing. This required some adjustment at first, Christian says. Typically, an in-person launch event gives students a chance to network and gather feedback on their projects. Instead, the launch was replaced by individual Q and A's with Caroline held via Instagram Live — a challenge to which students rose, Christian notes.
"Students needed to figure out how to present their concepts through a virtual platform in a professional way, and communicate clearly their intentions and directions," he says. "That was a really interesting challenge for them this year. It was really exciting to see their synergy, and their different ways of communicating."
If direct evidence of their success is needed, one need look no further than the rate at which their products sold. Within a couple of weeks of launch, almost all of the objects had found new homes. And this, Caroline notes, in spite of the fact the project took place almost entirely online.
"At the end of the day, the challenge is, 'Can I make a viable product will actually sell?' And everybody's products sold," Caroline says. "One of the teams sold out. Some of them came really close to selling out. I think they did really great, and I hope that they're proud of their work and they're proud of their sell-through."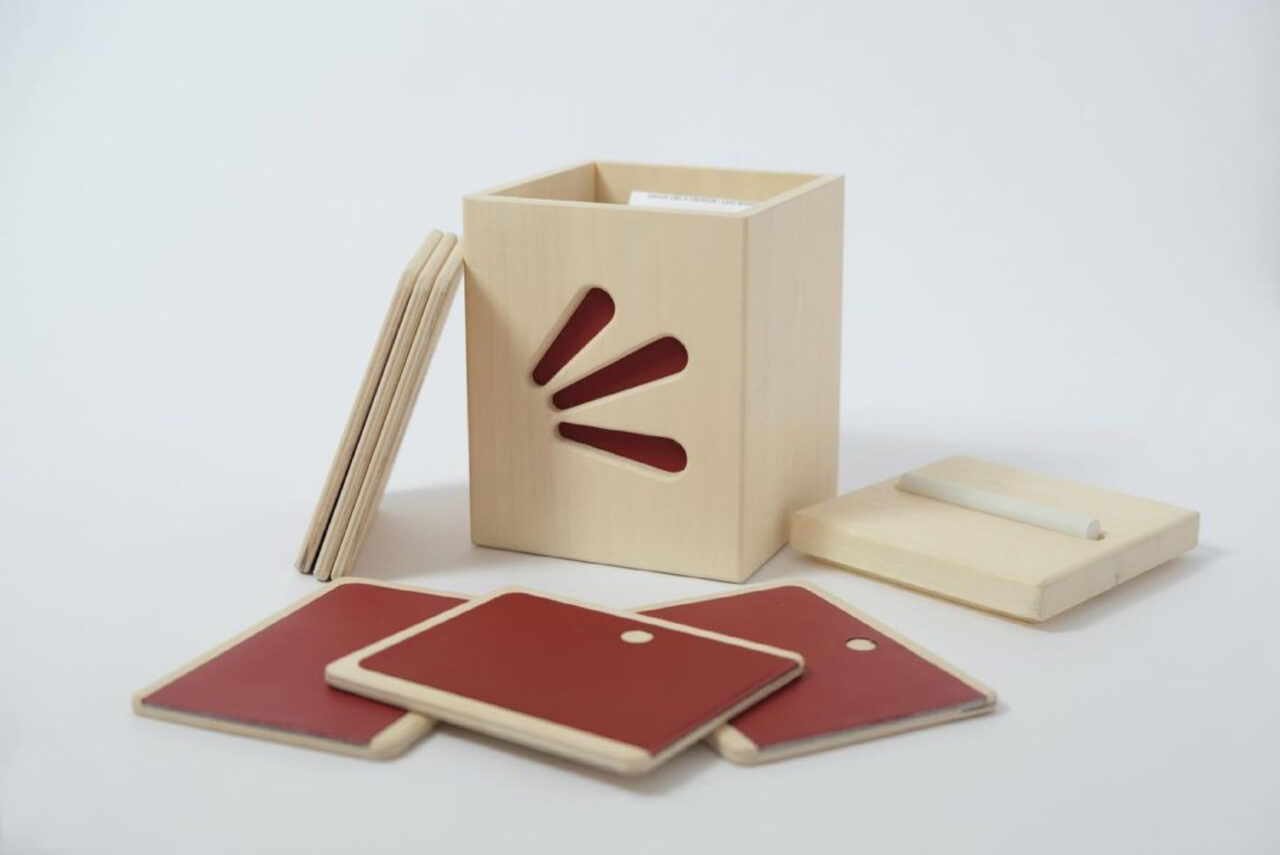 But by any measure, the whole virtual experiment went incredibly well. Projects were completed on time, and public interest was high, Christian says. And ultimately, the 2021 Design + Make course may offer a glimpse of what future collaborations will include.
"Caroline said doing the events online was really successful actually, and said we may do that in the future, even with the opening — she felt it would then reach a broader community," Christian says. "The students said they really enjoyed it, and Caroline said that they were very professional. They took it really seriously. They responded to the challenge as an opportunity. It was really cool."
Visit WALRUS online to learn more about their curated selection of design wares. Christian Blyt's Design + Make course will be taught again in spring 2022.