Doan Truong Makes Art to Make Change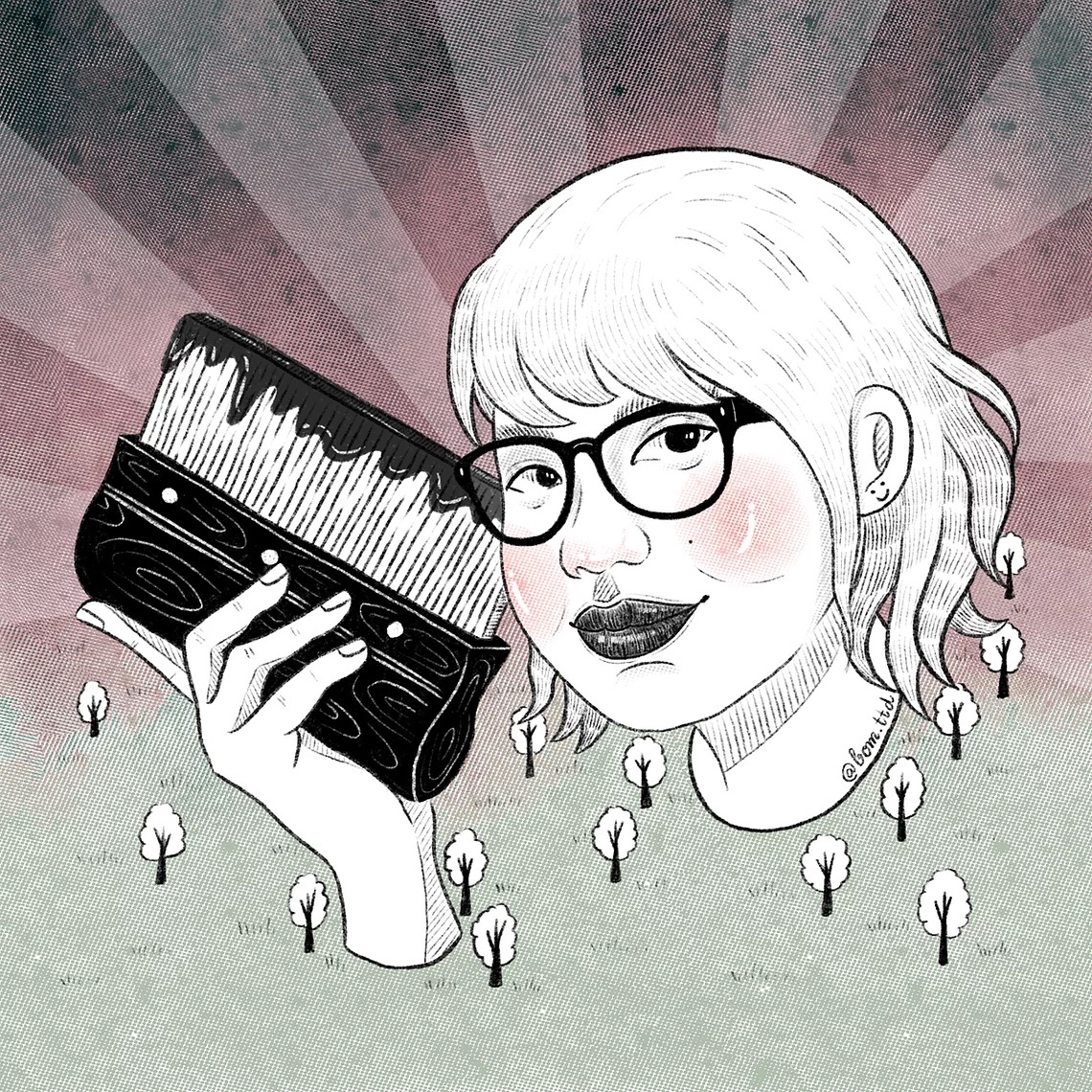 Posted on November 16, 2021 | Updated November 25, 2021, 10:24am
The artist and designer uses visual storytelling to spread awareness, contribute to social change and give voice to the voiceless.
Given how artist and designer Doan Truong (BFA 2021) grew up, it seems almost inevitable she would become a storyteller. Her father, a human rights activist and political journalist, and her mother, a journalism professor, both in Vietnam, have dedicated their lives to telling stories.
"I got a lot of inspiration from my father and my mom. I grew up in a really political environment where journalism was important," she tells me via video chat. Just like her parents, the stories Doan wants to tell are aimed at making sure the voiceless don't go unheard.
"I spent more than 20 years living in Vietnam, and there's no human rights there. And I have some experience with how it feels to lack freedom of speech and freedom of expression online."
But Doan says she's also aware of her particular talents.
"I'm not really good at using my words to spread ideas, like my mom and my dad. So, I choose to tell stories using illustration and print work."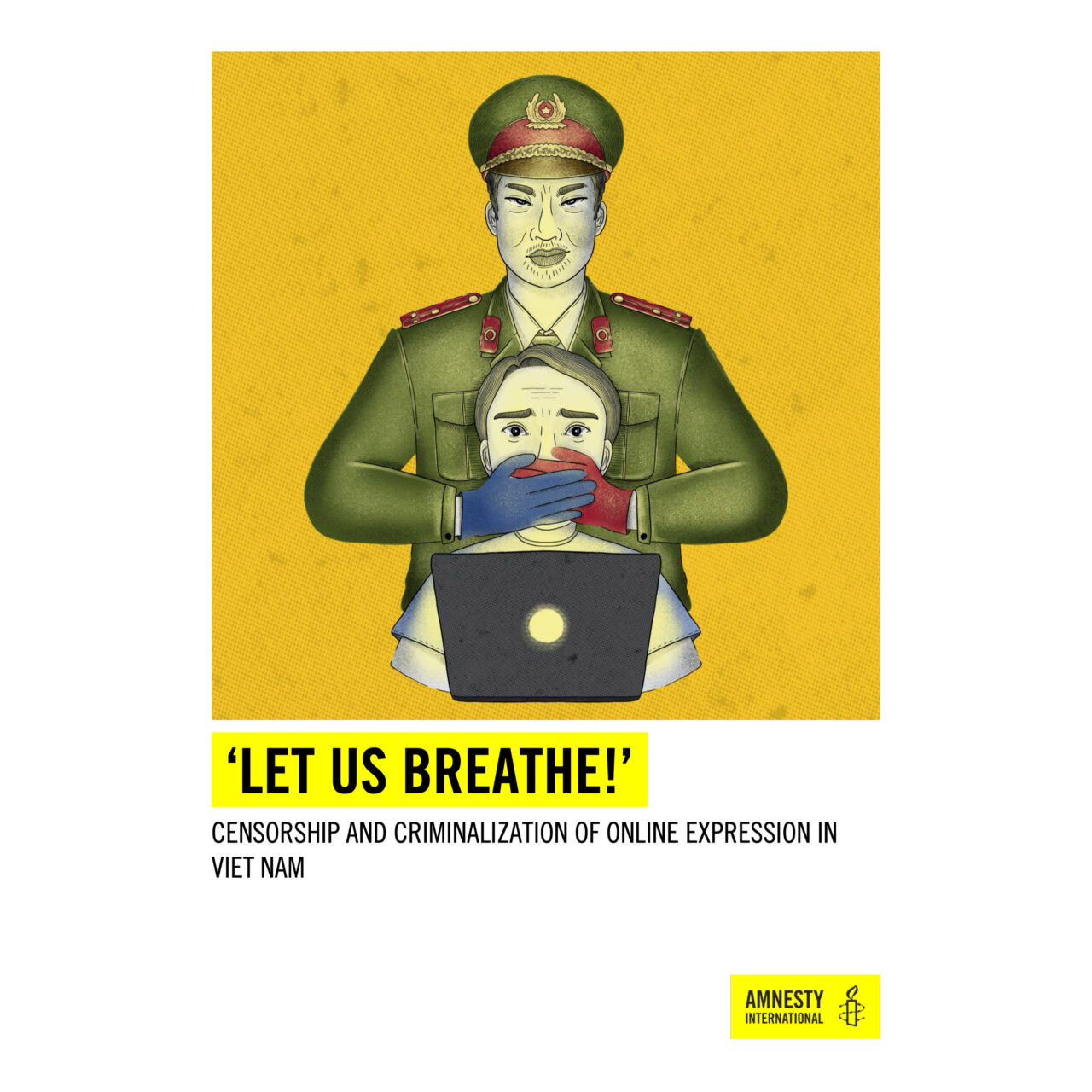 That practice eventually brought Doan to Vancouver, where she studied printmaking and illustration at Emily Carr. As a Vietnamese artist newly living abroad, Doan says realized she had an opportunity to express her political views that artists living in Vietnam do not — an opportunity Doan was determined to seize.
Since graduation, Doan's determination to use her art to spread awareness about government repression in her home country and elsewhere landed her a job designing the cover for a December, 2020, report from Amnesty International. Titled Let us breathe! Censorship and criminalization of online expression in Viet Nam, the report draws on interviews with Vietnamese human rights defenders and activists, including former prisoners of conscience and their family members, lawyers, journalists and writers to document "the systematic repression of the right to freedom of expression online in Viet Nam," according to the report's introduction. It also reveals the complicity of tech giants Facebook in Google in the "persecution, harassment and abuse of human-rights defenders and activists engaged in online expression by the Vietnamese authorities."
Doan also recently finished work on an artist's book that focuses on another subject of longtime interest: the stories of refugees, displacement and resettlement. Because the stories of refugees are necessarily international, Doan is particularly interested in how visual arts provide a translation-free way to communicate.

"If you write articles in English, maybe people from other countries cannot understand," she says. "But if you use illustration — you do a political poster about refugees, for example — other people from other countries can get the idea from the image instead of having to read and translate the words."
Titled Travel Document, the book is designed to resemble the "refugee travel document" issued by the Canadian government to "persons in Canada with protected person status, including United Nations Convention refugees and persons in need of protection." The limited-edition artist's book includes illustration and print work by Doan depicting images and objects associated with the experiences of Vietnamese and Syrian refugees. It also includes quotations from artist Ai Weiwei's book, Humanity. As an art-book created by another dissident artist reflecting on the human impact of geopolitics, Doan says the work was hugely inspirational in the making of Travel Document.
The book is now included in Rare Books and Special Collections at the University of British Columbia Library; in the Artists' Books Collection at ECU, and in the Centre A Library.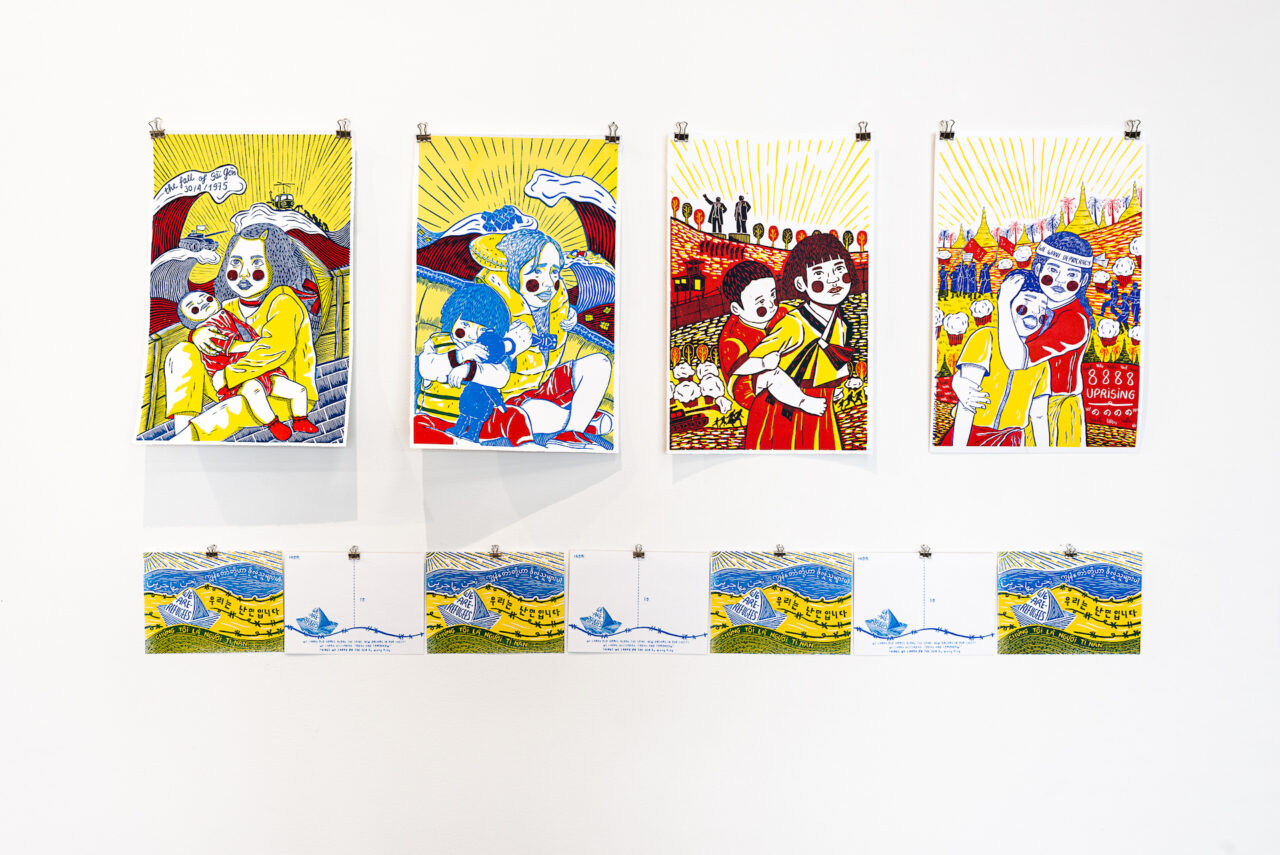 As with Doan's broader work on the subject of refugees (which includes a recent series of posters and postcards titled We Are Refugees), Travel Document aims to show the dignity, humanity and courage of displaced people. Too often, refugees are stereotyped as poor, poorly educated or opportunistic, Doan says. But seeking safety and a brighter future are profoundly human actions — actions which take tremendous courage and strength. Everyone deserves safety from harm and a place to live, she continues. And artists have a responsibility to ensure they're not forgotten.
"As an artist, my duty is to listen to their stories and to turn those inspiring stories into a visual form," Doan says. This mission has remained central to each of the projects Doan has taken on this past year.
Aside from illustrations for a local magazine in Vancouver, Doan recently contributed illustrations to another report, this time a submission from the University of Chicago Law School and The 88 Project to the United Nations Human Rights Council regarding Vietnam's ongoing suppression of freedom of expression. And she was one of five artists commissioned to do an employee portrait for an international accounting firm celebrating the human stories of their staff and of the portraitists.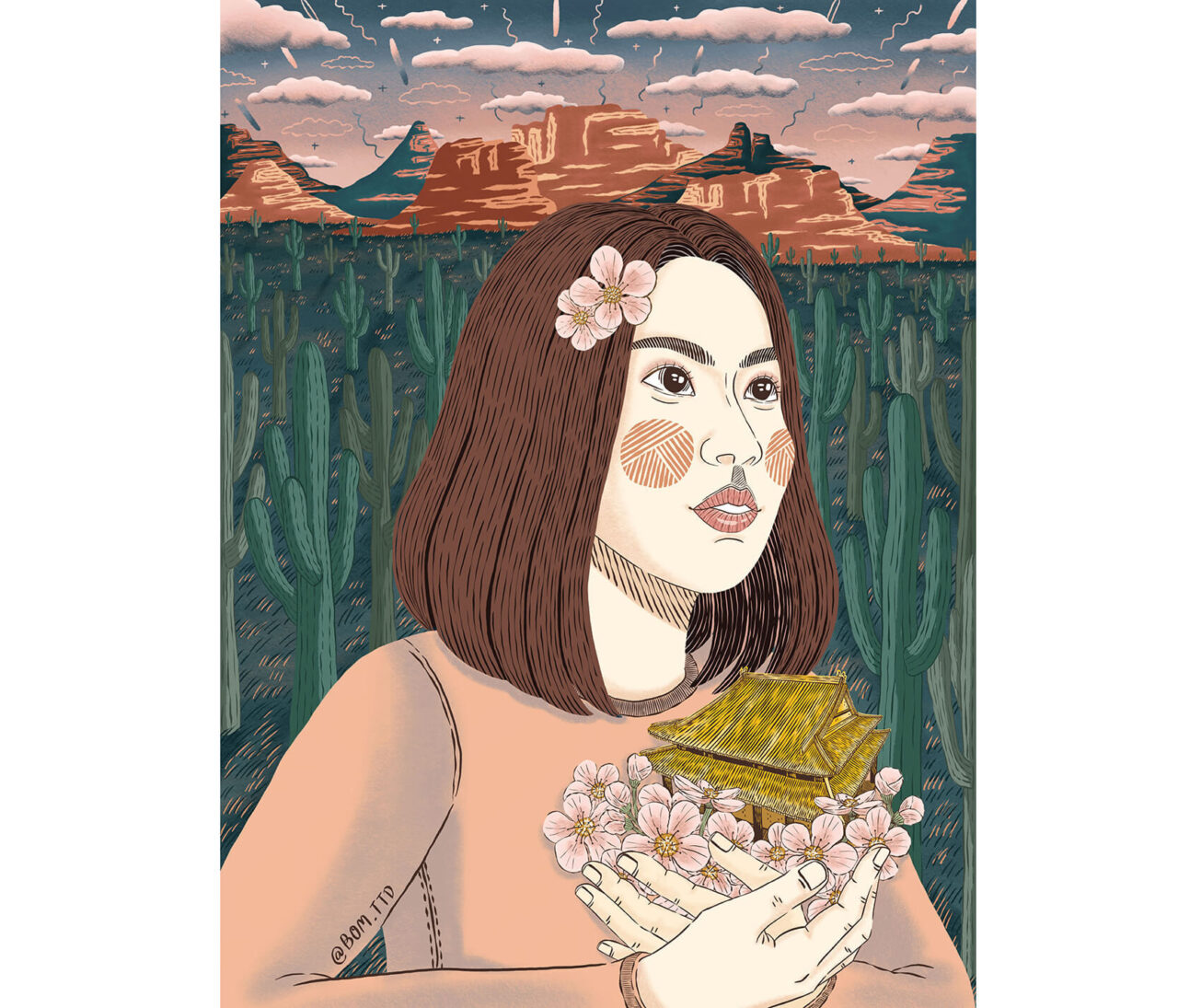 As her career continues to grow and progress, Doan says her primary goal is the same as it's always been:
"I want to be the type of artist that connects myself to social change," she says. "I want to be a storyteller, but not using words — using my illustration. I want to spread ideas to as much of an audience around the world as I can. I want to be a part of change. And I want to speak up for the voiceless."
Visit Doan's website and follow her on Instagram to learn more about her work.