Emily Carr Signs the Scarborough Charter on Anti-Black Racism and Black Inclusion in Canadian Higher Education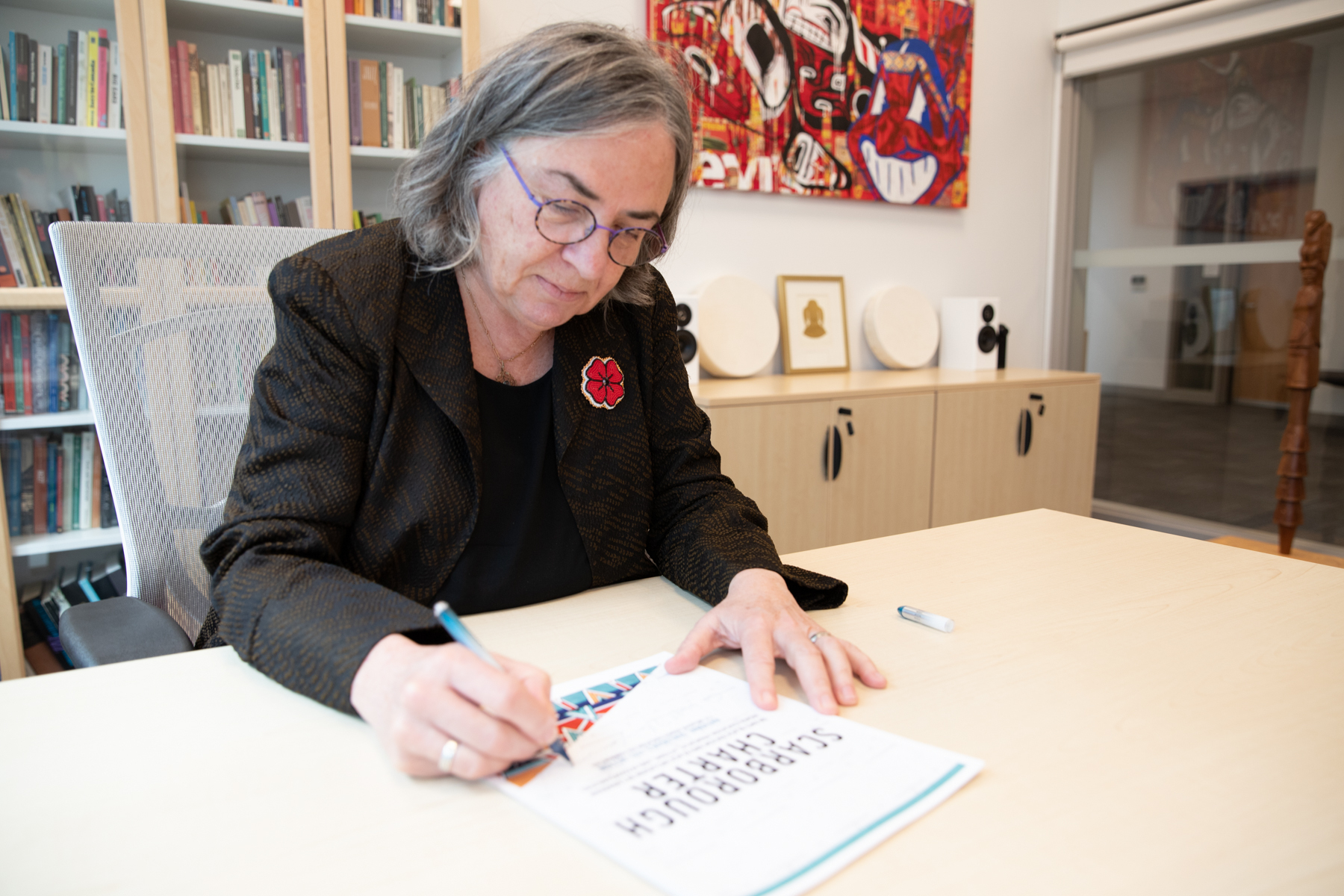 Posted on November 18, 2021 | Updated November 25, 2021, 10:18am
On Thursday, November 18, ECU joined 40 other Canadian universities in signing the Scarborough Charter and acknowledging our commitment to fostering an inclusive, anti-racist learning community.
"I'm proud to sign the Scarborough Charter on behalf of our institution, and commit to taking action to promote Black inclusion and combat anti-Black racism in higher education," said Gillian Siddall, President and Vice-Chancellor of Emily Carr University. "Universities have an essential role to play in transforming society and addressing systemic discrimination, and we need to start by addressing inequalities within our own institutions. It is an honour to be a part of this work."
The Scarborough Charter was developed collaboratively by post-secondary leaders from across the country, following a series of National Dialogues and Action for Inclusive Higher Education and Communities held in October 2020. The charter has four overarching principles of the charter: Black flourishing, inclusive excellence, mutuality, and accountability.
By signing the charter, ECU commits to uphold these principles and address the root causes of structural inequality and racism within our own institution. This work is also embodied in our EDI Action Plan, which outlines concrete and immediate commitments to change. Each one is a step towards creating a more equitable, inclusive, and accessible university.