Eve Tuck Helps Students "Become More Like Themselves"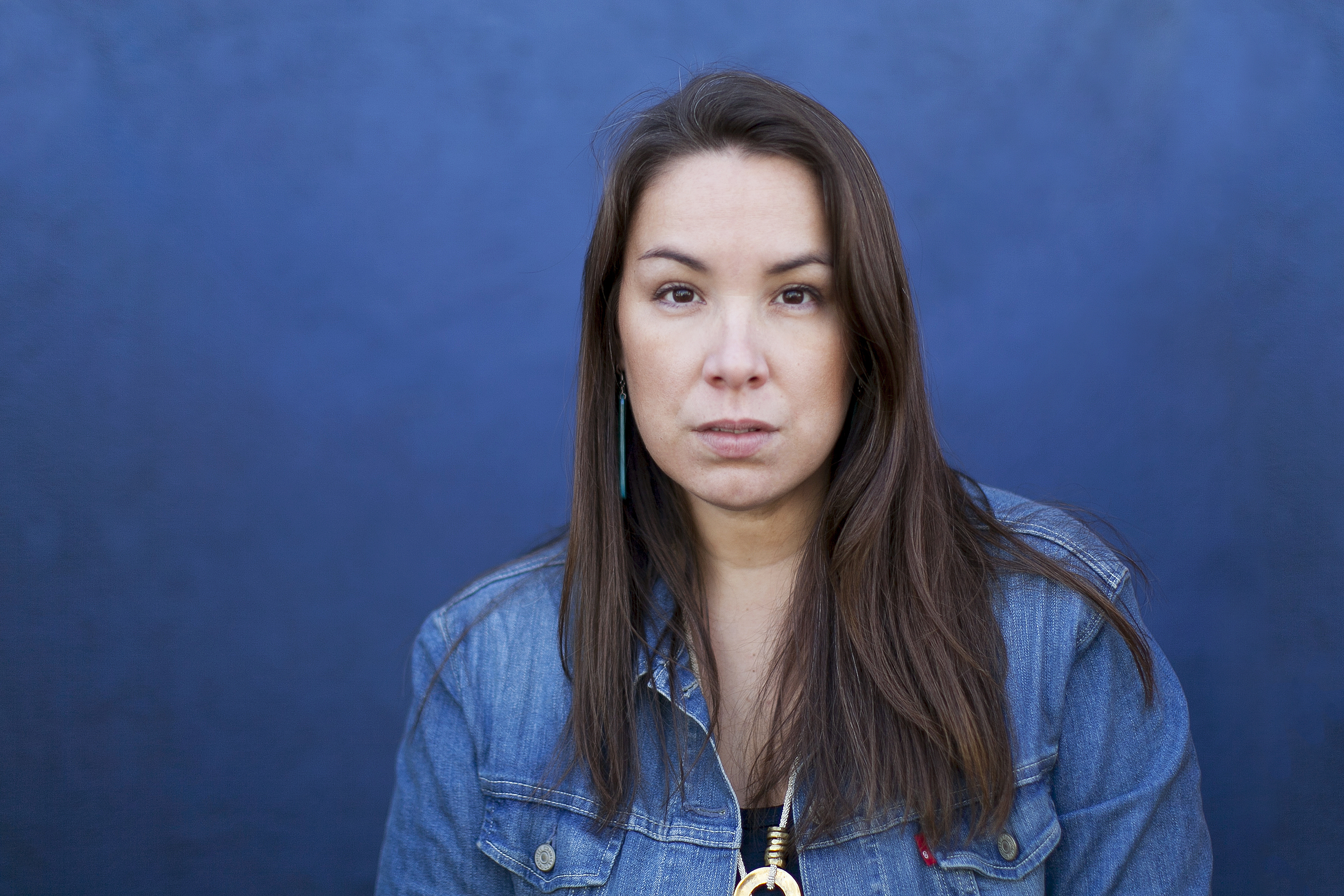 Posted on May 25, 2021
Meet the recipient of our 2021 Honorary Doctorate.
Despite the impressive list of honours and achievements under Eve Tuck's belt, the first words she uses to describe being awarded Emily Carr University's 2021 honorary doctorate are "surprised" and "humbled."

Tuck, who is Unangax̂ and an enrolled member of the Aleut Community of St. Paul Island, Alaska, is currently the Associate Professor of Critical Race and Indigenous studies at the Ontario Institute for Studies in Education (OISE) of the University of Toronto. She is also the Canada Research Chair of Indigenous Methodologies with Youth and Communities, a recent William T. Grant Scholar (2015-2020), and a Ford Foundation Postdoctoral Fellow (2011-2012).

"It feels like a very unexpected recognition," Tuck says, adding that it's meaningful because Emily Carr University's discipline and practices are seemingly disparate from her own. As a writer, teacher, and researcher, her work centres Indigenous social thought, and the ways it can be "engaged to create more fair and just social policy, more meaningful social movements, and robust approaches to decolonization."

For those who have had the pleasure of even a short interaction with Eve, "humble" feels like an appropriate description of her character. She's quick to credit the work of others, and notes that it's her collaborations that are most important to her.

It's these collaborations that she says the honorary doctorate reflects, including those with creators who consider the role of research within their art and design practice. "It's almost like its tapping into a secret wish I had for myself to be able to work with artists or make work that is conversant with artists and people who are thinking about design and visuality and recording and installation as other ways of making meaning."

One of many artistic collaborations Eve points to is with the Super Futures Haunt Qollective. Collective members C. Ree, F. Sam Jung, and Angie Morrill combine art and research to create work that is concerned with Indigenous futurities and different approaches to social justice while attending to ongoing grief. Eve has collaborated with SFHQ on a series of essays exploring haunting and visitations as a theory of change, notably "A Glossary of Haunting," a potent, genre-defying text co-authored with C.Ree and told through a singular voice.

Eve has authored more than 20 peer-reviewed articles and considers herself a writer first. "If I had to really think about who I am in the world, it's a writer. I love to think about writing, talk to people about writing, I love to facilitate people's relationships to writing, ask pedagogical questions that heal relationships to writing."

She is also co-editor of Indigenous and Decolonizing Studies in Education, an ongoing book series with co-editor K. Wayne Yang that "features research, theory, and foundational reading for educators and educational researchers who are looking for possibilities beyond the limits of liberal democratic schooling."

Eve has a palpable commitment to community, evident in her efforts to prioritize a research practice that is deliberate, intentional, and incorporates reflection. She is the director of the Tkaronto Collaborative Indigenous Research for Communities, Land and Education (CIRCLE) Lab at the University of Toronto, which she founded in 2017. The CIRCLE Lab is dedicated to modes of research that move beyond written language, engaging the arts through materials-based visual and audio research, and centering community and youth participation.

As an educator, Eve views her role as one that helps students "become more like themselves", and says some of her most gratifying moments with graduate students are when she can simply provide encouragement. "I love it when my work is to remind or reflect back what someone has already shared, what matters about their work, and what their intentions are. And then they send the next revisions of the chapter and it's bringing all those things together and all I have to say is yes and keep going."

She also takes immense satisfaction in helping her grad students advocate and negotiate for their needs as researchers. "I'm so thrilled by the work that I do with grad students and the next generation of Black and Indigenous researchers."

Together with OISE grad students, Eve helped create a podcast that originated from a course she taught called Decolonization, Settler Colonialism and Antiblackness. The Henceforward, which is on its 29th episode, shares the course's intention to explore the interconnected histories of settler colonialism and anti-blackness and their presence within our current social systems.

Episode 26 happens to involve a cross-collaboration with yet another group Eve has worked with, the Land Relationships Super Collective. Eve has worked closely with different organizations in the collective on projects related to inquiry in the "land back" movement through facilitating their strategizing and providing resources to support their mutuality.

When discussing her accomplishments, it's apparent that more than pride, it's gratitude that she feels for the opportunities to create meaningful work. She also acknowledges how a global pandemic can further deepen this appreciation and prompt one to redefine what's considered an accomplishment.

It's in this same vein that she offers her genuine and heartfelt congratulations to the 2021 graduating class of Emily Carr, as well as their teachers and families. Eve commends the graduates on their mettle, having completed their last year of school through an incredibly challenging time. "To push for it and to graduate anyway, and to push and see these kinds of big life moments burst through the frozen ground anyway is really encouraging and really beautiful," she says.