Exquisite DIY Brushes Now on Display in Foundation Corridor
Posted on November 04, 2021 | Updated November 05, 2021, 9:56AM
The gorgeous group of objects were created by Foundation students in artist and ECU faculty member Mimi Gellman's classes.
A stunning collection of DIY brushes created by students in artist and ECU faculty member Mimi Gellman's Interdisciplinary Core 138 and 139 classes are currently on display in the Foundation corridor on Level 3 at Emily Carr University.
"They're like little spirits," Mimi tells me of the dozens of handmade objects.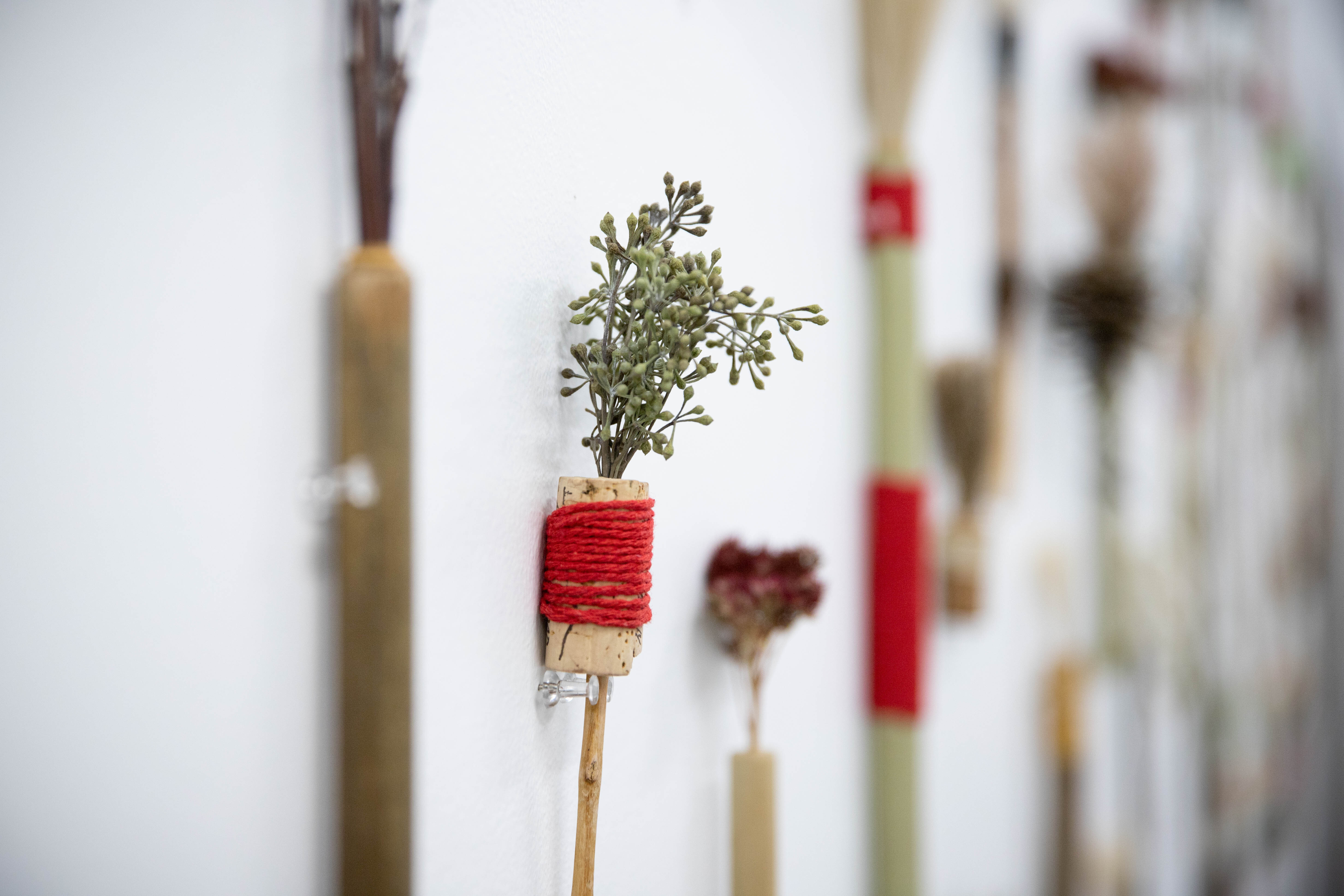 Mimi first began experimenting with brush-making in 2020, producing a tutorial aimed at empowering locked-down visual artists. That practice joined a broader continuum of arts teachings emphasizing creative resilience and material ingenuity, Mimi said at the time.
"Not being able to rely on art supply stores provides us the opportunity to extend our abilities to problem solve, to be creative and more self-reliant," she said.
"The thing that I get so excited about is how nimble we can be in the face of obstacles … When we have less of the access we're accustomed to, what possibilities are opened up?"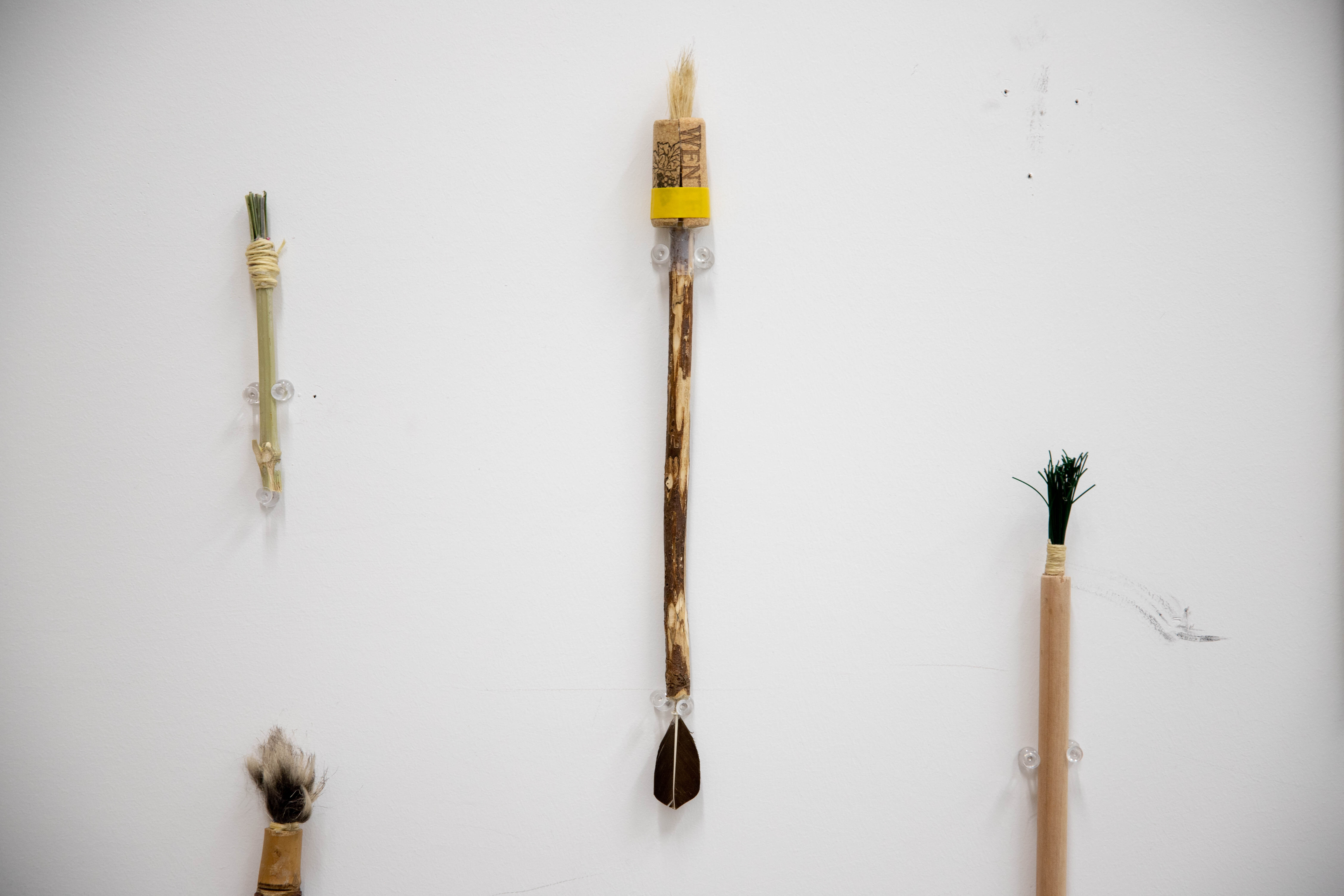 Materials for the DIY brushes were gathered from around the campus grounds and elsewhere in Vancouver, as well as by gracious donation from the Aboriginal Gathering Place.
As with Mimi's original collection of brushes, the Foundation students' brushes include materials as rare as bear and wolf fur, while others make use of ubiquitous plants such as grass, pinecones, and stinging nettle. Halved corks, whittled branches, feathers, wire and dried roses also make appearances in the wildly innovative set of tools.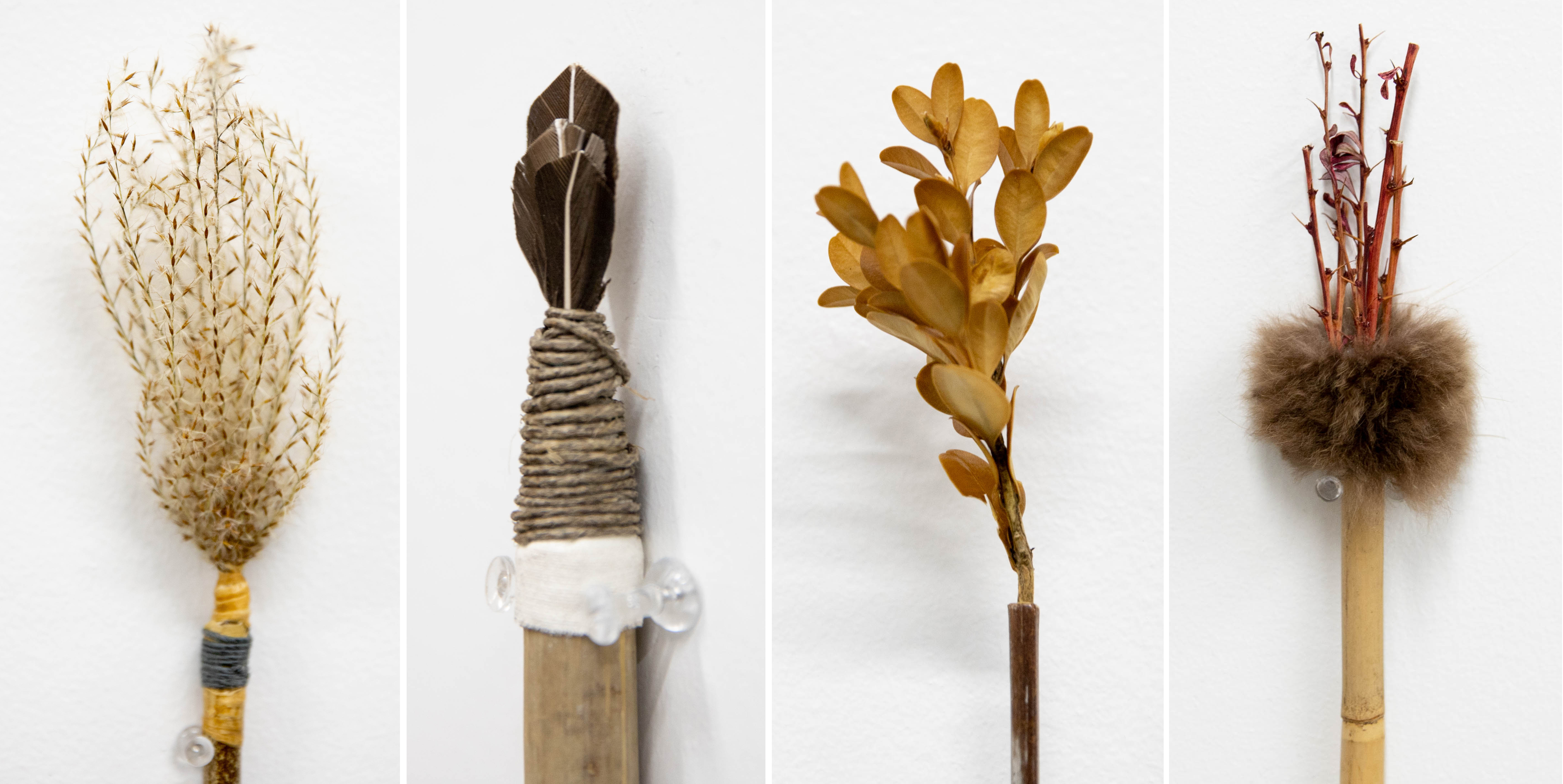 Mimi emphasizes that materials needn't be chosen for their perceived technical value alone; rather, materials can be probed for their affect and poetic sensibilities. The best way to use a particular grass, fur or other material in brush-making is something an artist will learn in the making.
"It's in the process that you learn to understand materials. The materials themselves will tell you how to use them," Mimi said, pointing to a range of recent online courses and mentorship initiatives at ECU as examples of like-minded programming.
You can find both collections now, on Level 3 of the Emily Carr University building, outside the elevator (near rooms C3265 and C3290).