Films Co-Produced by Olivier Leroux Debut at 2021 VAFF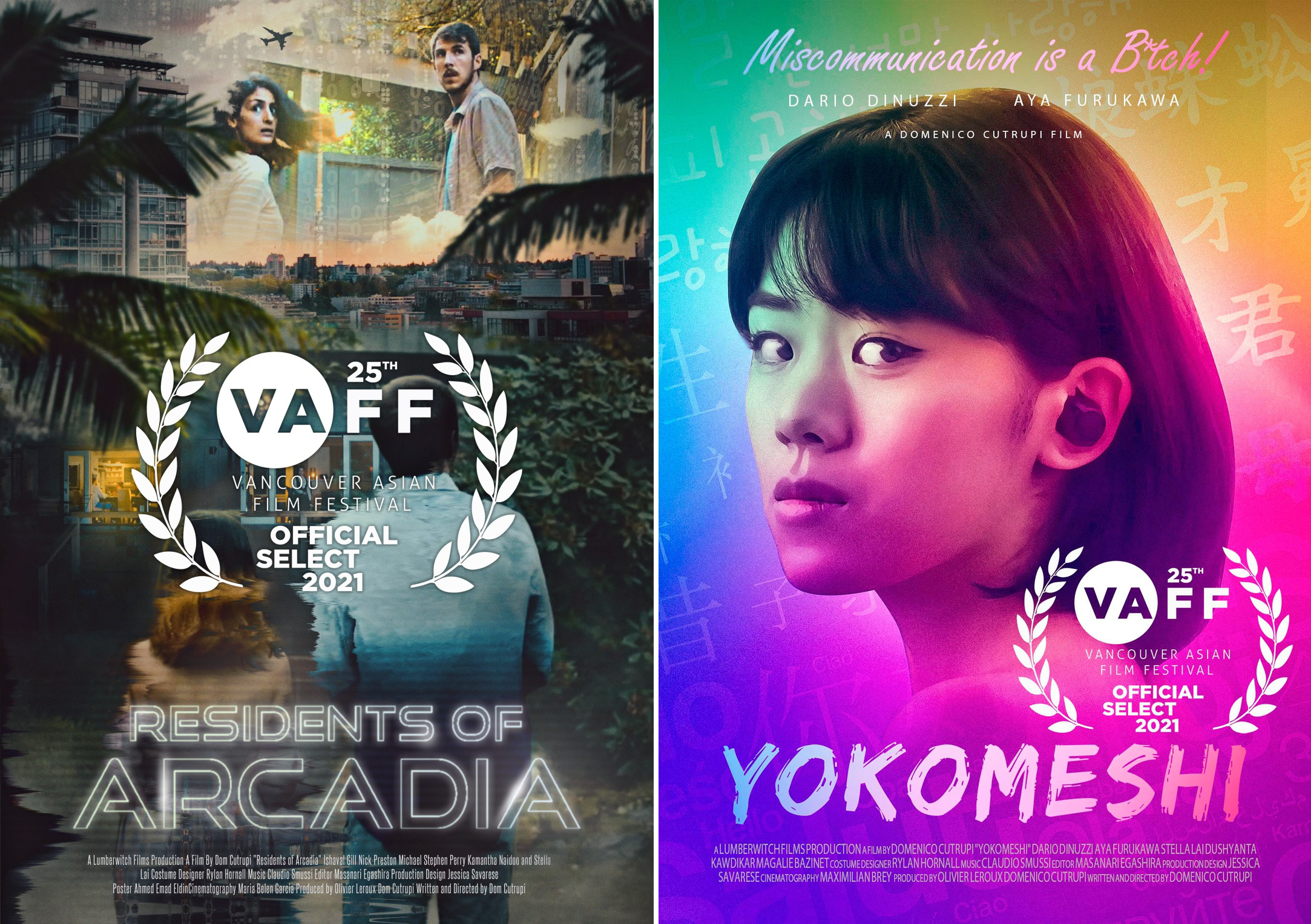 Posted on November 10, 2021 | Updated November 10, 2021, 9:34AM
The two films feature local actors, voice talent and crew, including a number of recent Emily Carr graduates.
A pair of films co-produced by filmmaker Olivier Leroux made their world premieres this week at the 2021 Vancouver Asian Film Festival (VAFF).
Yokomeshi, a short film, and the feature-length Residents of Arcadia, both co-produced by Olivier, are currently available for viewing via VAFF's streaming portal.
"It was a delight working on both films," Olivier, a VR director and director of photography who works with IM4 Lab's VR program at ECU, tells me via email. "Yokomeshi was filmed over two busy days. Many of our crew were fresh graduates from Emily Carr University, including our entire camera team and cinematographer [Maximillian Brey]."
Yokomeshi, according to the VAFF website, tells the story of a "Japanese video gamer and an Italian pastry chef [who] struggle to get their lives and relationship back on track" after a popular instant-translation app crashes, leaving them without a common language. To help illustrate this narrative arc, the first half of the film is dubbed, Olivier notes.
"All the dubbing was recorded early in the pandemic," he says. "Dom [Cutrupi], our director, works for a dubbing company, so all the voice actors are famous local actors."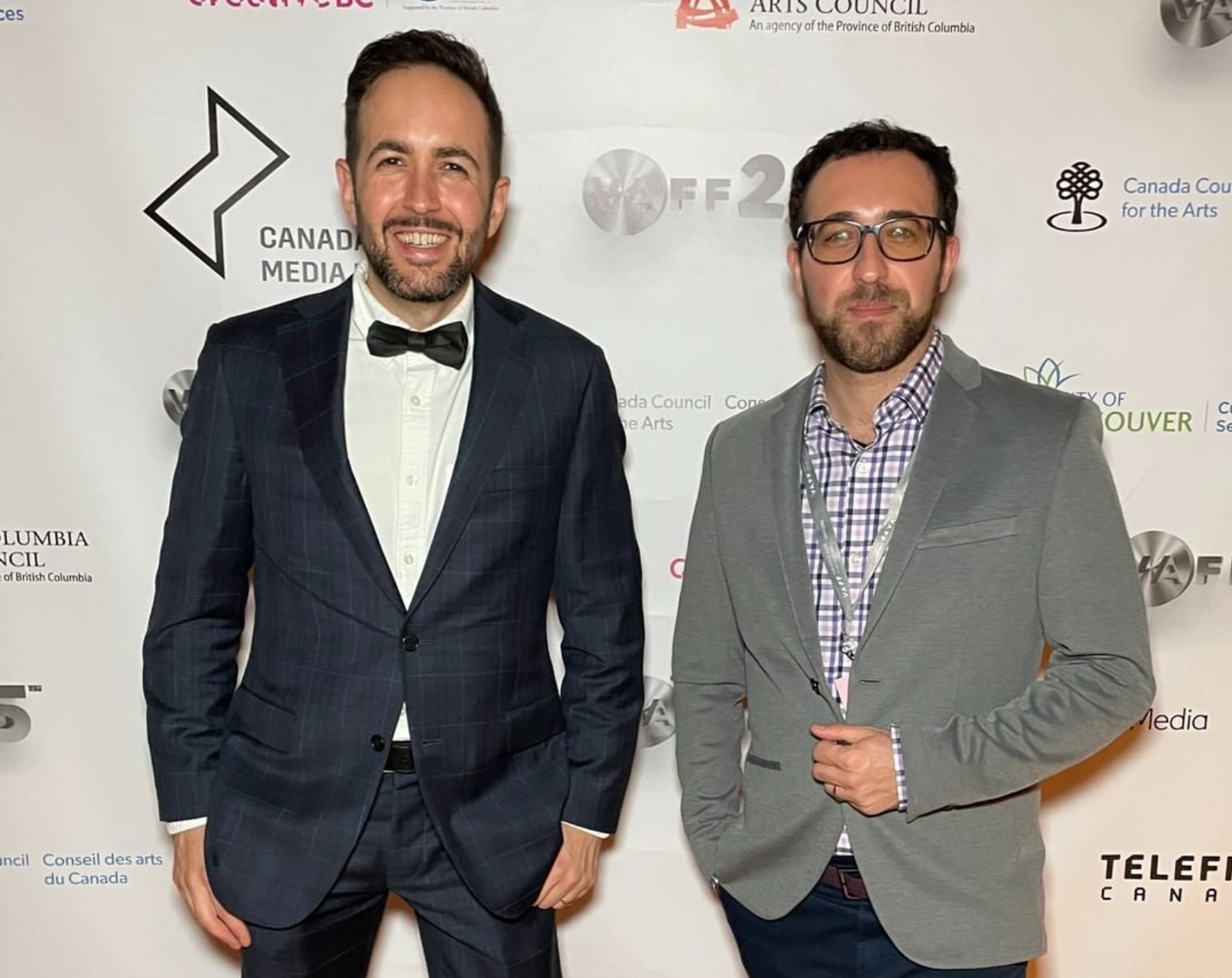 Residents of Arcadia, also directed by Dom, tells the story of two online influencers who "confront the appearance of a mysterious countdown on their mirrors that threatens to reveal what's behind their, apparently, perfect life."

According to Olivier, the movie was greenlit during lockdown in 2020 in what amounted to a gamble.
"We were banking on cast and crew being back from lockdown and production not being fully back, but being allowed," he continues. "The pandemic sort of worked in our favour in that sense, as we were able to have access to seasoned actors and crew, and the equipment was easy to rent."
The project features artists from all over the world, including Italian composer Claudio Smussi, who delivered the original score for the film, and a poster by Ahmed Emad Eldin, a famous Egyptian artist who recently designed a cover for Pink Floyd's latest album.



"The result is an 83-minute sci-fi film that's also a story about immigration, the will to belong, and about the way we perceive the perfect life without seeing the imperfections," Olivier says.