Haley Bassett Named Executive Director of Peace Liard Regional Arts Council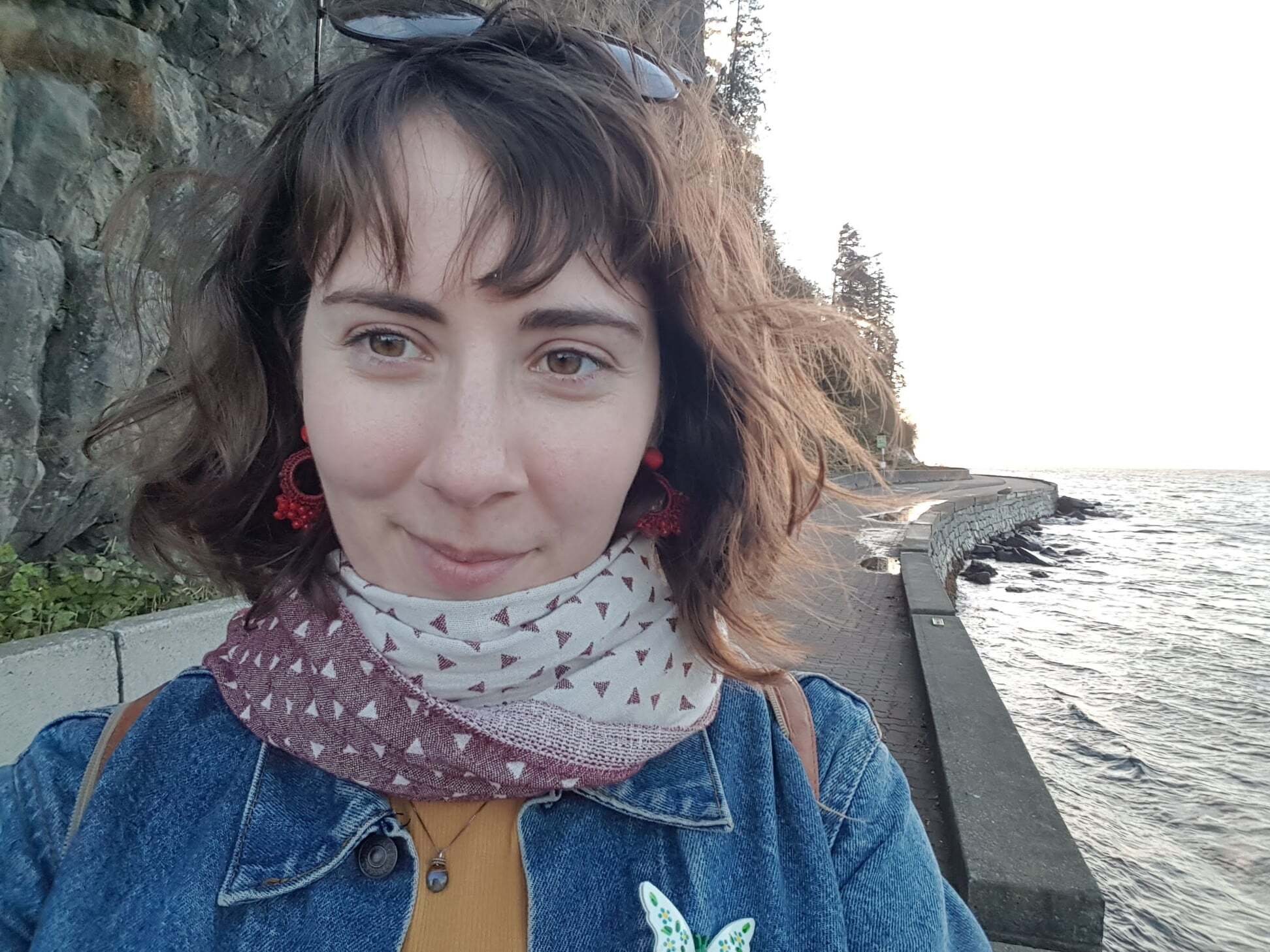 Posted on September 21, 2021 | Updated September 29, 2021, 10:30AM
The artist and recent ECU grad views British Columbia's north as a region full of promise for the arts and arts practitioners.
Haley Bassett (BFA 2020) has been named executive director of the Peace Liard Regional Arts Council (PLRAC), following the departure of longtime executive director Donna Kane in early September.
Haley, an award-winning interdisciplinary artist of Métis and Austro-Russian descent from Dawson Creek, BC, joins the PLRAC after working with the Dawson Creek Art Gallery, where she created several new programs, including HeART Walk and the Northern Arts Review.
Speaking with Fort St. John publication Energeticcity, Haley said she viewed the move to the PLRAC as a "natural extension" of her work with the Dawson Creek Art Gallery, adding she is "beyond excited to be stepping into this new role."
Via email, Haley tells me the north and central province are places that have proven to be exceptionally supportive of the arts, especially for emerging practitioners like herself.
"In my community of Dawson Creek, I found an accepting and encouraging network of like-minded people who value my expertise and vision. They have supported me to experiment with different initiatives that have prepared me to step into the ED position in a relatively short amount of time," she says.
"This same network has supported my growth as an artist, and opened opportunities to develop my practice in ways that would have been out of reach in urban centres at this stage in my career. In the north, there are emerging galleries that are eager to show contemporary works by new graduates, as well as an enthusiastic audience to be found in the wider community.
"This is due to a combination of factors unique to the north, which have arisen from real needs and disparities facing rural communities. However, these challenges also present opportunities to enact real, tangible change. It's addressing these challenges that make my work as an artist and arts administrator in the north meaningful and rewarding."
Haley's own recent exhibition record is testament to this perspective, with a recent solo exhibition, titled Matrilineal, having just finished a run in Dawson Creek. Another solo show, Lineage, toured galleries in BC's central and northern regions throughout 2021.
Find out more about the PLRAC now, online. Visit haley-bassett.format.com to see more of Haley's work. Read through a conversation between Haley and Grand Prairie artist Shanda Fuller now, via the Dawson Creek Art Gallery.